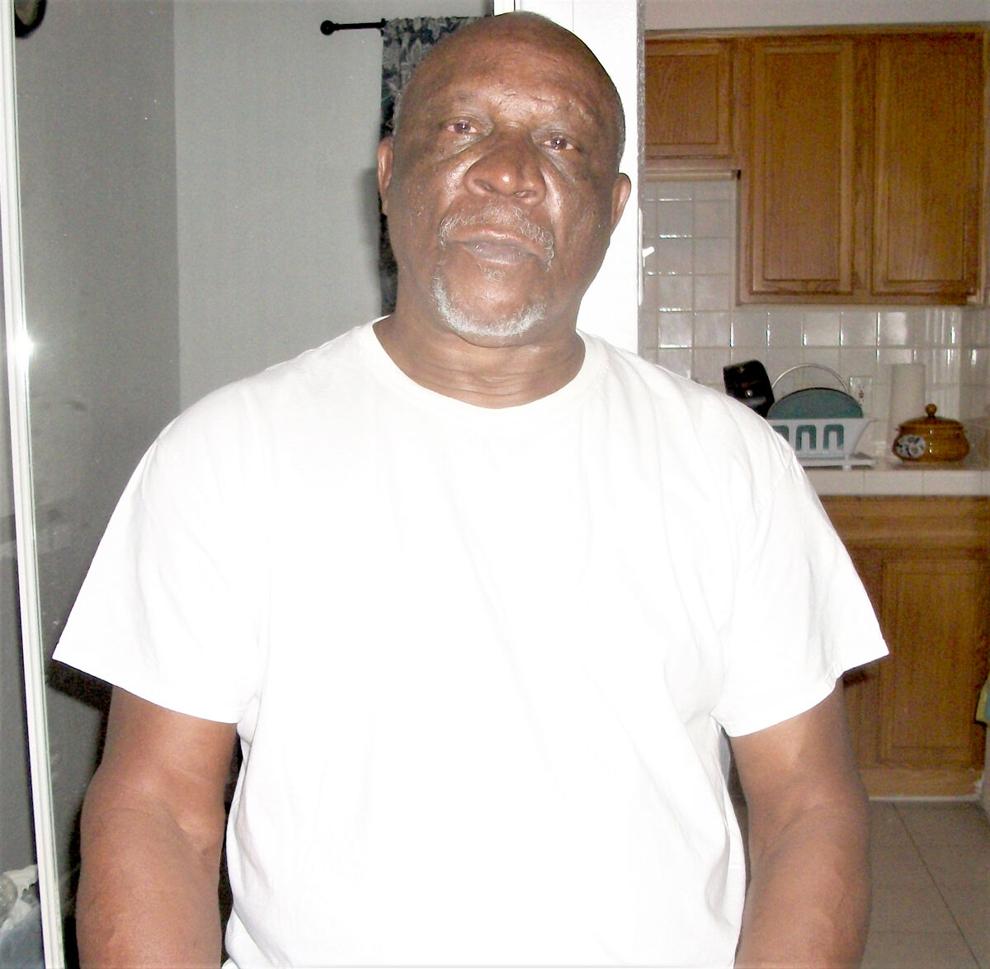 Waco resident Hilton Sipp, 64, remembers the first time he was called a Marine. The Mobile, Alabama native was just about to graduate from boot camp at Parris Island, South Carolina. It was the day before graduation; the time was 10 p.m. That's when someone called him a Marine.
Sipp left high school in his senior year to join the Marines in 1973. He wasn't old enough, so his mom signed for him. However, he enlisted as a private 1st class due to two years of Reserve Officers' Training Corps he had taken in high school.
Boot camp made quite an impression on Sipp, who remembers the first thing they did when they arrived was find the yellow Marine footprints and stand in them, as do all new recruits. He also shot 237 out of 250 and missed being the top shot by one point, something he's extremely proud of.
His advance training at Camp Lejeune, North Carolina, was on an anti-tank assault vehicle; specifically, he was trained to be a gunner for a 3.5-inch rocket launcher.
Sipp was assigned to the Naval Station Guantanamo Bay fresh out of training. He traveled through the Bermuda Triangle to get there, another exciting moment for him.
His job was to patrol and guard the fence line on the Marine side of the base. There were mine fields everywhere, including the Cuban-controlled territory. On the Marine side, they had already found all the land mines and wrapped barbed wire around them, he said.
"Some nights the enemy would shoot, but we were not allowed to shoot first," Sipp said.
Sipp spent six months in Cuba before returning to North Carolina in 1974. He was sent to Fort Drum, New York, for cold-weather training, as it was close to the Canadian border. "It was always below zero," he said. They slept five men to one tent, each with two sleeping bags and a pair of "Mickey" boots.
His next adventure was a Caribbean cruise on the USS Shreveport to Rota, Spain. They conducted amphibious landings with different countries; Sipp's job was to guard the soldiers of these countries, as well as the perimeter.
There was a lot of excitement when the Shreveport got a hole in its hull and had to be towed to dry dock in Italy, where Sipp spent about two months. There was even more, when in 1975, Sipp and the Shreveport were off the coast of Saigon 39 hours before the evacuation began. They slept with their weapons while they were there.
Sipp volunteered to go to Okinawa, Japan, and was there from 1976 to 1977 at Camp Hansen. While there, he was deployed on a WestPac (Western Pacific) tour. He went to the base of Mount Fuji.
He's traveled over both the Atlantic and Pacific oceans. In fact, he's been to all kinds of places, including Greece, Sardinia, Turkey, Spain and Italy. He went to Tokyo for rest and relaxation and rode the trains. He also spent a month in the Philippines.
At some point, Sipp changed his MOS (military occupational specialty) code to cooking and became a chef. He spent some tours cooking, including his last duty station in Quantico, Virginia. There, for a time, he was stationed on a rifle range called Weapons Training Battalion. It was also the home of the Marine Corps rifle and pistol teams. Sipp was a premier marksmanship instructor, who helped mostly the women to qualify on the M-16 for his last few months there.
On May 6, 1978, Sipp was honorably discharged from the service as a lance corporal. He decided to join the Alabama National Guard and was with the 7-11 Signal Corps. He ended up as a sergeant but did the cooking when he went out for his two weeks of annual duty. He got called out for all kinds of emergencies, including hurricanes and tornadoes. He served 12½ years in the National Guard and got a second honorable discharge when he left, along with an Army Achievement Award from Iraq.
At the start of Desert Storm, Sipp volunteered to go, and it was some of his most painful duties. Not only were there helicopters firing missiles, but Sipp saw his friend killed. It's a memory that still haunts him today. He stayed in Iraq the entire time he was there, about four months.
Sipp went to work in the offshore oil business. At first, he cooked, then he worked on a platform. A major accident left Sipp with a plate in his neck with four screws. He suffered a severe head injury and his eye had to be repaired. He was unable to work after that.
In addition, Sipp suffers from hearing loss and has a severe case of post-traumatic stress disorder, for which he now takes medication.
New to Waco as of August, he recently joined the Marine Corps League. "I'm looking forward to it," he said.
Sipp has three children, 10 grandchildren and one great-grandchild.
He is proud of his service and would gladly do it again.
"It was quite an experience," Sipp said. "I learned a lot. I wish I had stayed in longer than I did."
"Veterans' Voices," featuring stories about Central Texas veterans, publishes every Sunday. To suggest a story about a Central Texas veteran, please email veteransvoices@wacotrib.com. "Veterans' Voices" is proudly sponsored by Johnson Roofing.