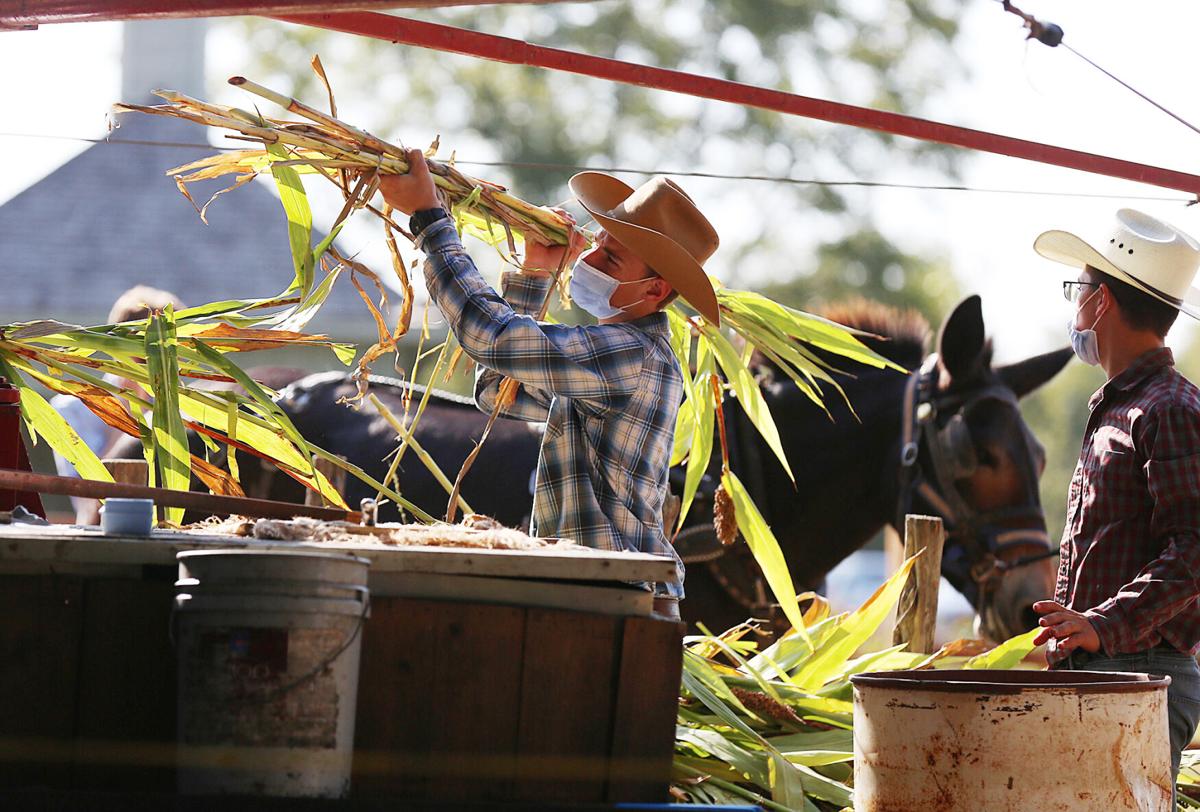 Blair Adams, whose conviction that believers should live, work and worship together led him to found Homestead Heritage near Waco more than 30 years ago, died Tuesday following a five-year battle with lymphoma. He was 77.
Homestead Heritage has become a popular attraction, with tens of thousands of people annually visiting the 500-acre site just north of Waco on Gholson Road. There, residents raise crops and livestock for the community, sell quilt-making supplies and craft items, teach classes in traditional crafts, operate a restaurant selling meals prepared from family recipes, and host Christmas and Easter events that draw visitors from Central Texas and beyond.
"We've been on this land 31 years now," Blair Adams' son, Asahel Adams, said of his father's ministry. "The community has grown, so obviously not everyone lives on this single piece of land. We have in excess of 1,200 people, though we don't keep careful counts. About two-thirds live outside the acreage."
Most residents of Homestead Heritage hail from Texas, "but we have the biggest mixed bag ever known," Asahel Adams said. "We have native born Israelis, people from Hungary and Ethiopia, from the East Coast, from Manhattan, New York, where my parents had a ministry. You get a mix of accents here."
He said his parents' fellowships began moving toward Waco. Clinching the relocation to Central Texas was an offer by Prince of Peace Baptist Church in North Waco to occupy a building it no longer needed. Members met there to sing and study scripture while steadily acquiring farmland that would become home to Homestead Heritage.
"We built our first church in 1998, with a big Spanish-style sanctuary, where we are able to host Christmas and Easter programs that so many Wacoans love to attend," Asahel Adams said. "But we still meet in homes. His heart was always to provide a place of peace in a hectic world, to encourage people to commune with land, nature and each other in a rural setting."
A board of deacons conducts the business of Homestead Heritage. All children are home-schooled. Nearly every family has its own garden. Residents make furniture, grind wheat at a gristmill and engage in blacksmithing.
"We have striven from the very first day to open our doors wide, allowing people to see who we are, to understand our lifestyle," Asahel Adams said. "We have our own identity, and we display it with our cafe and our fairs, and we have neighbors who respect us. We were able to acquire property in a beautiful area, near the good people of Waco, which provided the best environment.
"We have intentionally pursued an agrarian lifestyle. For us that helps foster the values and virtues of the life we're trying to live."
Blair Adams was born Jan. 5, 1944, in El Paso and grew up in Lubbock. He spent his free time working on West Texas ranches. He loved art, attending Texas Tech University's architectural and applied arts school, later transferring to the University of Texas at Austin, where he studied philosophy.
He was drafted in 1966, during the Vietnam War, and was offered a position in Army Intelligence. He received a top-secret security clearance and was assigned to West Germany, where he monitored Soviet Union activities.
He married Regina Mae McDonald on May 7, 1971, and they began preaching almost nightly in churches around the country, finally answering a call to launch an inner-city mission in Manhattan's Lower East Side.
Asahel Adams said his father enjoyed Homestead Heritage's continued growth, and believed change had not distanced it from its original calling.
The public is invited to memorial service beginning at 11 a.m. Sunday at Santa Fe Hall, 496 Halbert Lane, at Homestead Heritage.