Record-high demand for energy spurred calls Sunday for conservation to keep the statewide grid from overloading, and hundreds of McLennan County residents were without power due to a once-in-a-generation winter storm that brought heavy ice and snow to the area.
The Electric Reliability Council of Texas asked the public to conserve as much power as possible from Sunday to Tuesday after a combination of stalled natural gas production, freezing cold temperatures and frozen wind turbines caused outages throughout the state.
The National Weather Service predicted 3 to 7 inches of snow Sunday night with an overnight low of 14. Snow was also possible Monday, with a high of 16 and "near blizzard conditions," the NWS said in an advisory. Temperatures were forecast to fall to 6 degrees Monday night, with a high of 24 on Tuesday, with freezing rain Tuesday night and Wednesday.
As area school districts extended their closures to midweek, McLennan County Judge Scott Felton issued an emergency order Sunday afternoon declaring a state of emergency and asked residents to stay off the roads and conserve energy.
"After visiting with area city managers, law enforcement, emergency management officials and others, it is clear that our community is facing a serious threat from this winter storm," Felton said. "Weather-related damage is already occurring in our community and our current weather situation is deteriorating. Conditions are expected to worsen over the next several days, with unbearably cold temperatures settling in and more wintry precipitation expected. Road conditions are already treacherous."
Waco Police Officer Garen Bynum said the department responded to 66 collisions on Saturday and Sunday, and about 50 calls from people who slid off the road or became trapped. The following roads are especially slick and dangerous: Valley Mills Drive, Bosque Boulevard, Waco Drive, Lake Shore Drive, Franklin Avenue, New Road, La Salle Avenue, Hewitt Drive, North and South 18th Street, and Austin Avenue.
Electrical outages affected 500 customers in the Axtell area, 38 customers in Woodway, 154 in Bellmead, 39 in North Waco, and 12 near Hewitt, according to an online map from Oncor, which owns and manages the area's electrical distribution system.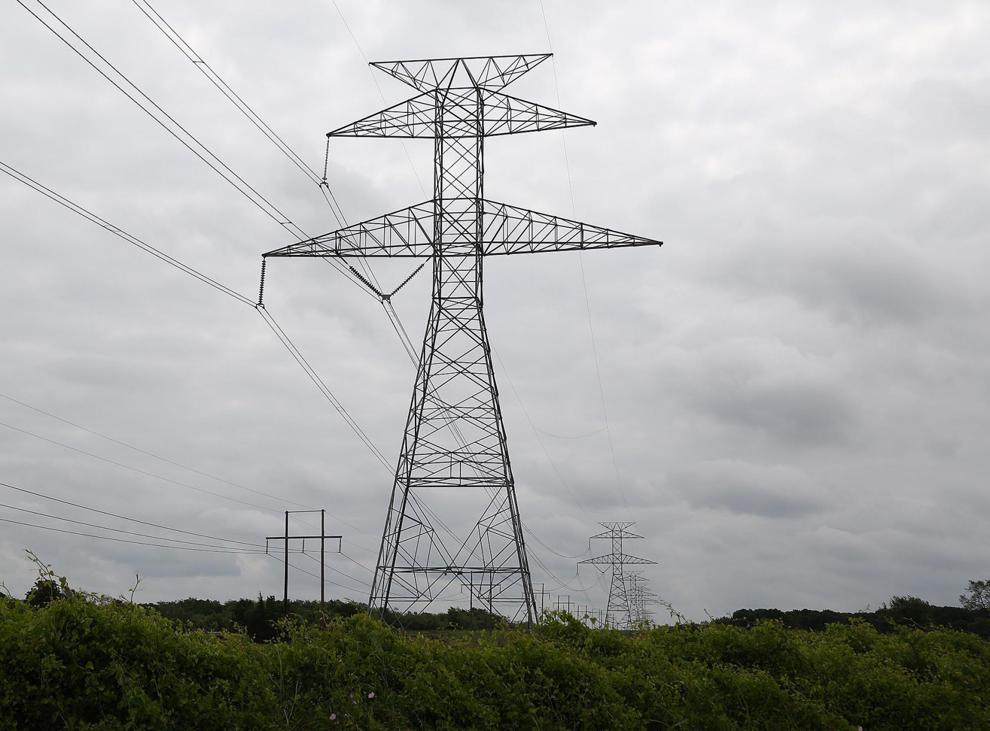 Michael Baldwin, an Oncor regional manager, said the local outages are not due to the heightened demand, just weather-related issues.
Dustin Ostermann, a Bellmead resident, said his home lost power around 1:30 p.m. Sunday. His latest estimate from Oncor was that power would be restored by 9:30 p.m.
"Our house is pretty well insulated," Ostermann said during a phone interview at 6:45 p.m. "We're just both under multiple blankets right now."
He said Oncor did not give him a reason for the outage, but he expects the 154 people in Bellmead will be considered lower-priority than larger groups who've lost power. He said if the outage stretches into Monday he and his wife would consider finding a hotel room.
"Of course, many people don't have the means to get a hotel room right now," Ostermann said. 
ERCOT asked for individuals and businesses to avoid unnecessary use such as running large appliances and using non-essential lights. It recommends turning thermostats to no higher than 68 degrees, and closing shades and blinds to reduce heat loss through windows.
If conditions worsen, the council could issue an emergency alert and use reserves or power from neighboring regions to boost capacity. As a last resort, ERCOT could institute rotating outages around the state.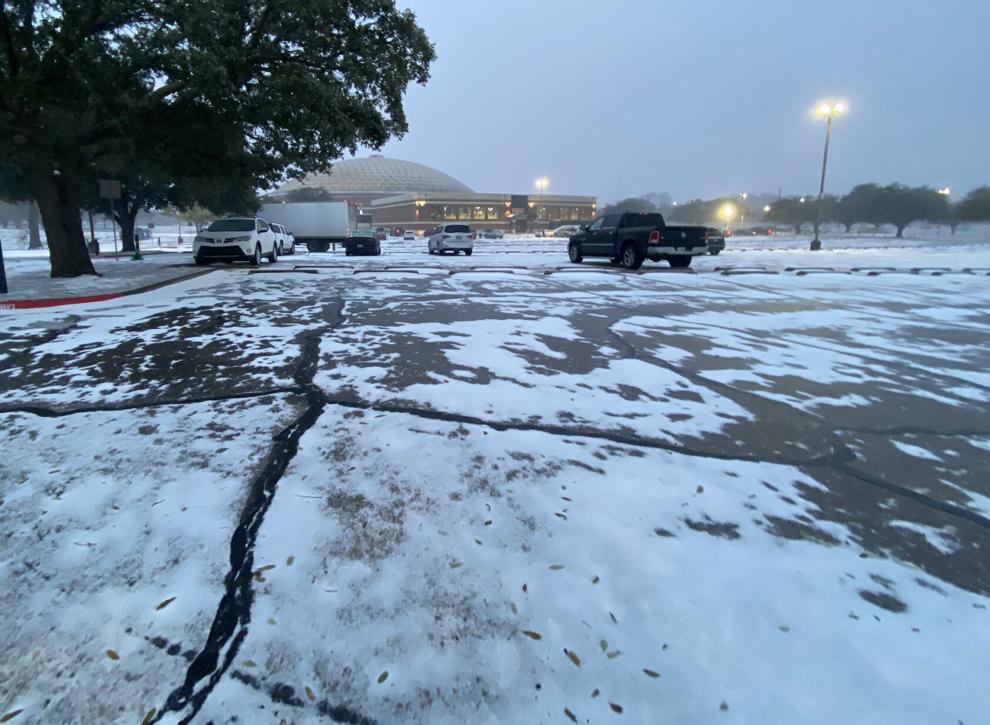 Reliant Energy also put out a statement asking customers to reduce their energy use, especially between the hours of 6 and 10 p.m., then again between 5 and 9 a.m. The company estimated that every degree above 68 degrees on a home thermostat can add 3% to 5% to an electric bill.
The Public Utility Commission of Texas also put out a statement making the same recommendations to customers, stating that demand and supply for electricity will be too close for comfort through Tuesday.
"The lowest temperatures Texas has seen in decades necessitate a shared response across the state, from households to factories," PUC Chairman DeAnn Walker said in the statement. "Along with the tools ERCOT uses to maintain the reliability of the grid, common sense conservation also plays a critical role in our state's endurance of this challenge."
ERCOT President and CEO Bill Magness said the commission was expecting record energy use this week in a Thursday press release. ERCOT issued an Operating Condition Notice for extreme cold weather last Monday.
Due to the winter storm, Texas State Technical College and McLennan Community College announced their campuses would be closed Monday. Baylor University is shifting to online-only classes Monday and Tuesday and may extend them later into the week.
Waco Independent School District, Midway ISD and Axtell ISD announced Sunday they would not reopen until Thursday. They were among many school districts already taking off Monday for Presidents Day. La Vega, McGregor and Lorena ISDs will be closed at least through Tuesday.
County offices will remain closed Monday and reopen at 10 a.m. on Tuesday, with the usual Tuesday commissioners court meeting bumped from 9 a.m. to 10 a.m.
The city of Bellmead also issued an emergency declaration Tuesday afternoon. Frontier Waste Solutions will not collect any trash Monday, and will decide by noon if their workers can safely collect trash on Tuesday. The city was repairing a water line on Woodbine Street, and City Manager Yost Zakhary expected more line breaks, especially as pipes thaw later in the week.
H-E-B announced its Waco and Killeen-area stores will close at 7 p.m. Sunday, and reopen from 9 a.m. to 5 p.m. Monday.
---
Photo gallery — Snow hits Waco (Feb. 14)
---
PHOTOS — Waco hit by arctic blast (Feb. 11, 2021)