Almost overnight, the prairie farmland between Mart and Groesbeck is being transformed into a forest of wind towers nearly as tall as the ALICO Building.
And by the end of the year, 100 turbines will be spinning and providing more than 300 megawatts of power to Walmart and other customers, project officials said.
The $330 million Prairie Hill wind project, created by Engie North America, sprawls over 32,000 acres in McLennan and Limestone counties, and its towers can be seen from more than 10 miles away.
They are an unaccustomed sight here in the Heart of Texas region, far away from the windy plains of the Panhandle and the Gulf Coast.
But they may not be the last to emerge around here.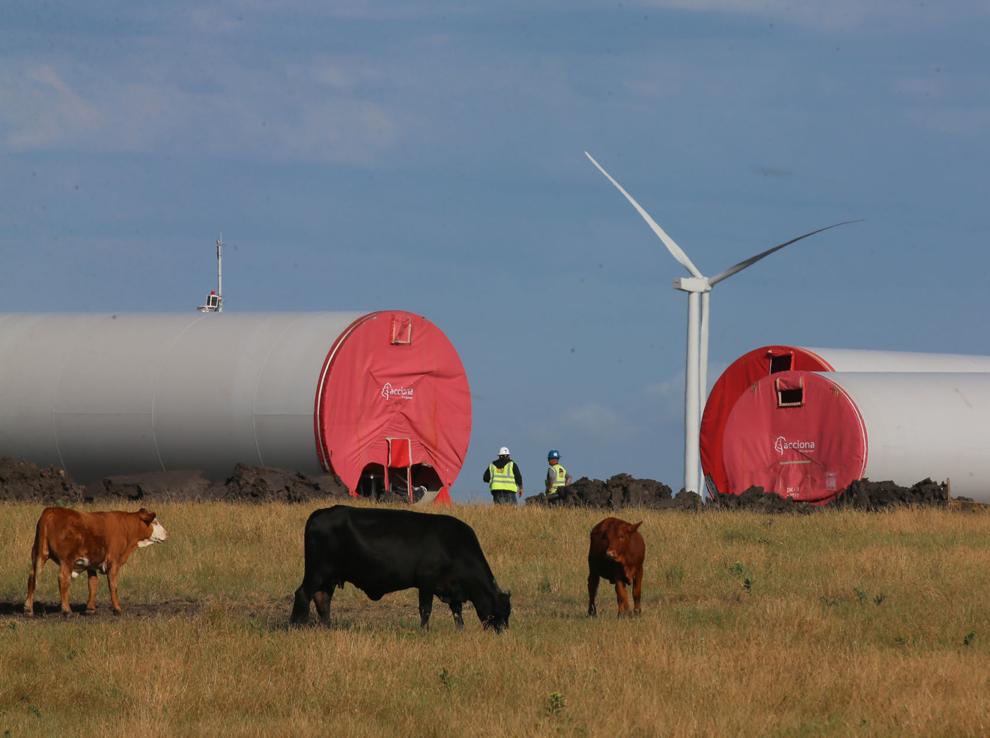 As wind continues its ascendancy from a bit player to a leading actor in the Texas energy market, it is expanding into new regions.
Limestone County commissioners approved a deal last week with another company, NextEra Energy, that plans to build a similar project split between that county and Hill County near Hubbard, Limestone County Judge Richard Duncan said.
This region has some advantages over windier parts of the state, including a solid electric transmission infrastructure and proximity to Texas' largest cities, said Laura Beane, Engie North America's chief renewables officer.
"I think when you have existing growth and infrastructure that's tested, all those things are huge," Beane said.
And technological improvements have helped make wind power more efficient and financially viable in areas with relatively lower wind speeds, she said.
Beane said aging coal-fired power plants are being phased out across the state, and wind is taking up the slack.
"Demand is remarkably strong," she said. "We don't see that slowing down. … We are definitely exploring other opportunities in the area, and other developers are active in the area."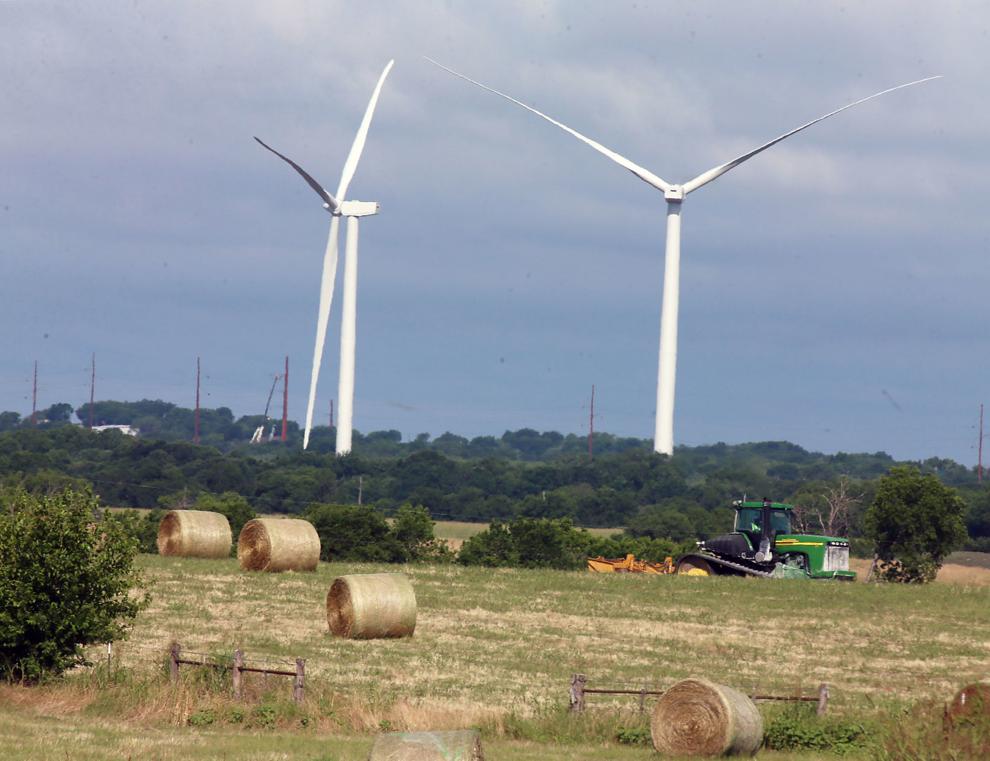 Texas leads the country in installed wind capacity, accounting for 24,824 MW of electricity, or about 21% of the state's power supply, according to the Electric Reliability Council of Texas, which operates the power grid serving most of the state.
Wind capacity has doubled since 2014, pulling ahead of coal power.
Industry advocates see room for growth, especially if large-scale storage can be developed to even out the peaks in wind-powered supply. Engie is among companies working on battery storage projects in Texas.
Beane said a "tremendous amount" of wind construction is underway because federal tax credits were expected to be rolled back at the end of this year. But the federal government has extended that deadline because of the COVID-19 pandemic and shutdown, which has also caused energy prices to tank.
She said the wind industry is becoming increasingly cost-effective and will eventually be able to flourish without government subsidies, but the tax credits have helped it develop to that point. Those tax credits require an identified customer, Walmart in the case of the Prairie Hill project. Walmart has pledged to work toward 100 percent renewable energy for its operations.
Beane said the pandemic has complicated supply lines and construction for projects such as Prairie Hill, but she expects the wind farm to open on time this year.
In Mart and Limestone County, local officials see the project as positive for the economy, though hardly on the scale of the labor-intensive oil, gas and coal industries that once dominated Limestone County. Mexia's days as an early Texas oil boomtown are long gone, and the Jewett lignite coal mine that formerly fed an NRG power plant was recently shut down in favor of cleaner-burning Wyoming coal.
"There's going to be a lot of landowners getting revenue (from the wind turbines), but nothing like they were getting when oil and gas were booming," said Duncan, the Limestone County judge.
The turbines will eventually need only a handful of workers to maintain them, but in the meantime, an army of construction workers has helped boost retail in Limestone County and across the county line in Mart, at a time when the lockdown has put the pinch on many businesses.
"Our sales tax is up, so we do know people are out there shopping," Duncan said.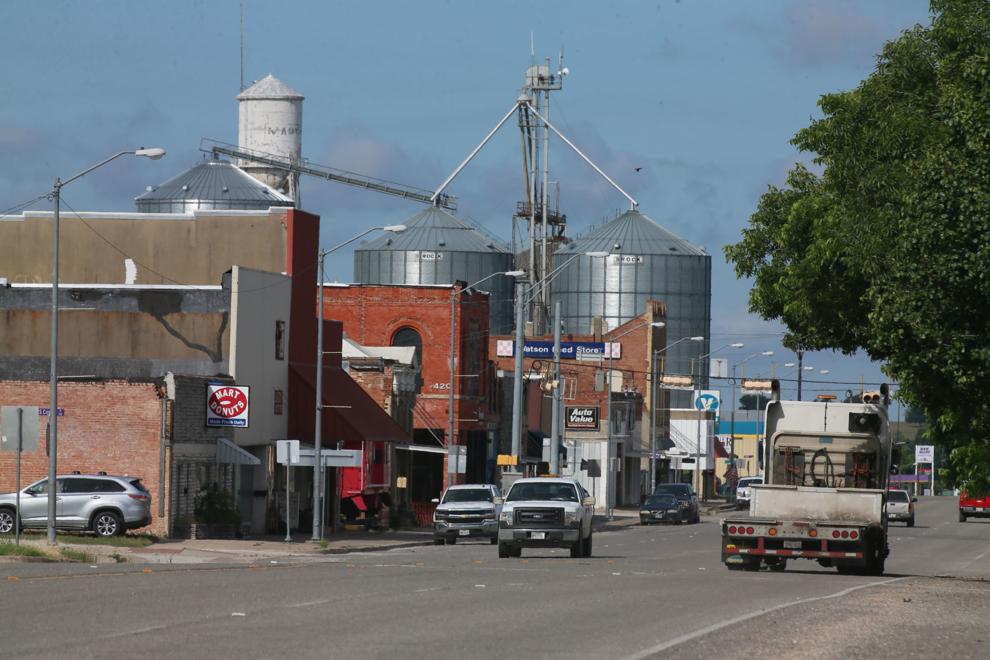 Henry Witt III, who co-owns a new downtown Mart restaurant called The Rail Yard BBQ, said the construction boom motivated the partners to open as quickly as possible.
"We've definitely seen a spike in sales from it," Witt said. "We got an order of 17 hamburgers from one of the contractors working out there."
Mart City Council member Trevor Baize said he sees the project as positive for Mart, though the city does not get direct property tax from it.
"All I've heard is really positive because of the tax dollars the school and county are getting," Baize said. "I believe it's helped our economy."
Under a school tax abatement agreement with Engie, Mart Independent School District will receive $1.6 million in property tax revenue from turbines in the district while forfeiting $21 million of potential revenue as an incentive for the work to move ahead. But over 25 years, the project would yield $17.9 million.
McLennan County gave Engie a tax break of about 70% for the first 10 years, with the county getting about $49,356 a year for the first decade.
Most of the towers are in Limestone County, and the county judge said the county will receive payments in lieu of taxes worth about $500,000 a year, which will help with one-time purchases such as heavy equipment.
Duncan said he has heard some social media grousing about the effects of imposing turbines on the countryside, but most people seem to accept the change.
"Personally, I haven't warmed up to it completely when I see a great big turbine, but if the landowners who own property are OK with it, that's really their call."