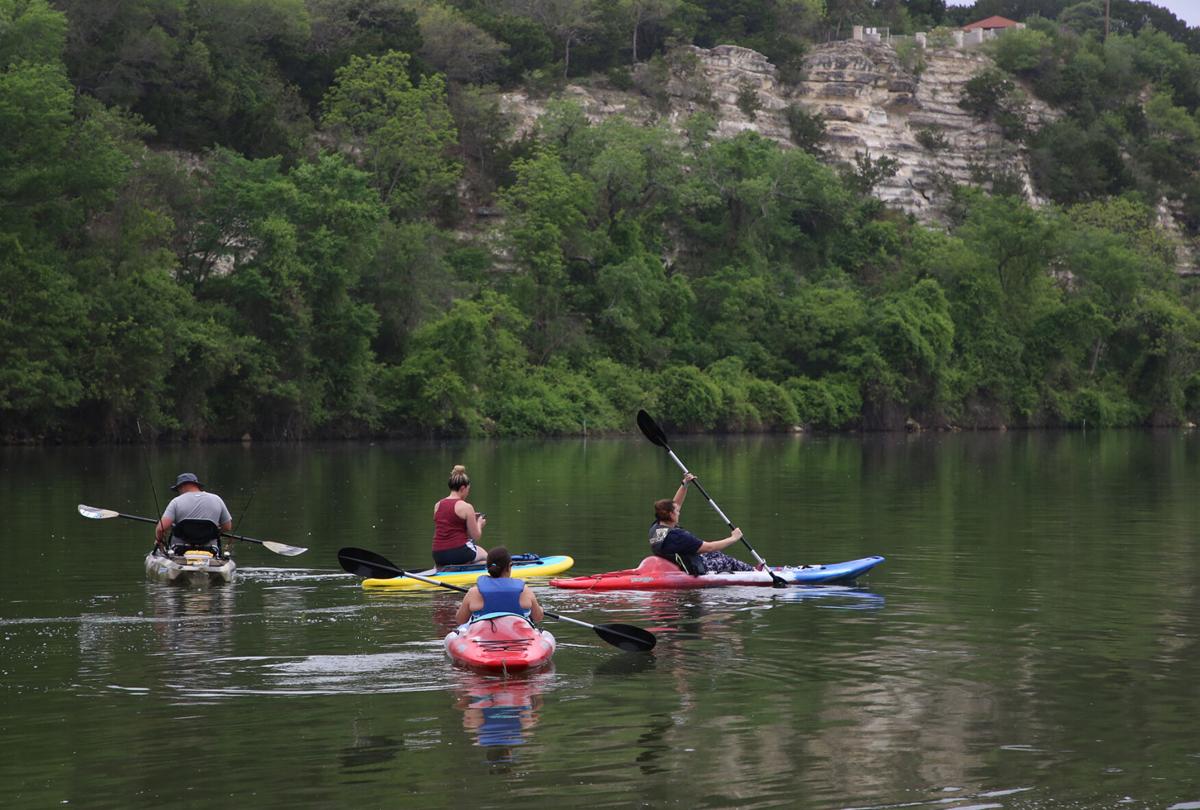 Pura Vida Paddle Company brushed aside the threat of rain Saturday to open a new rental concession at Brazos Park East, making it the first private venture in recent memory to operate regularly at a public park.
The Waco City Council voted last month to let Pura Vida lease a space at one of the park's boat ramps for the next six months.
Waco Parks and Recreation Director Jonathan Cook said the park at the confluence of the Bosque and Brazos rivers is beautiful, but not quite as well-known as others.
"It's still a little bit hidden, and this opens it up to people to be able to kayak a really scenic part of the Brazos and Bosque," Cook said.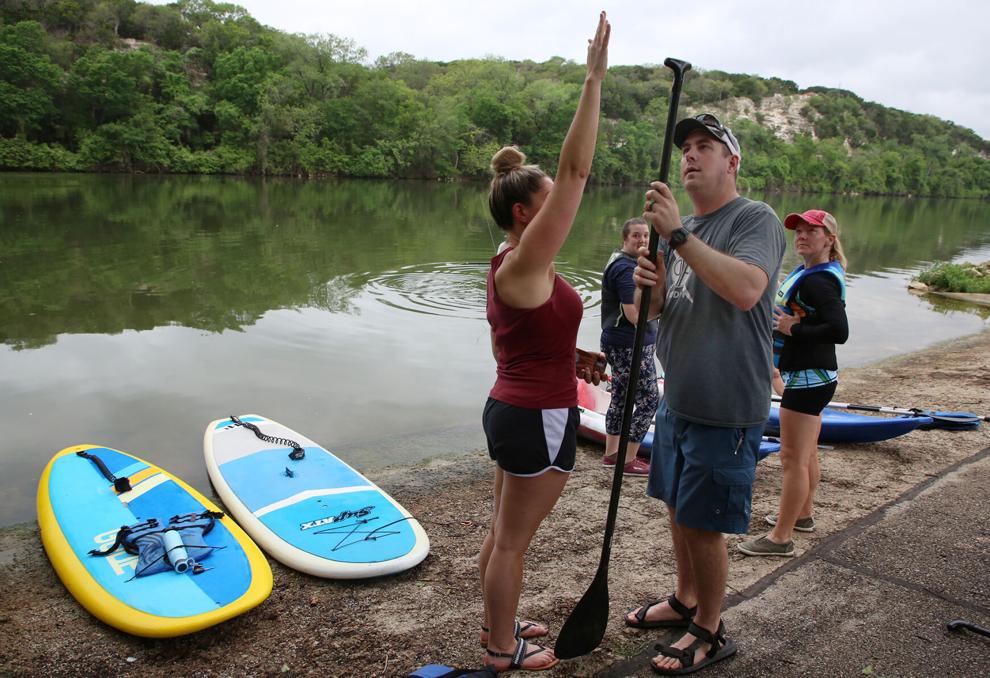 Cook said the new location falls along Texas Parks and Wildlife Department's designated Brazos and Bosque River paddling trails, state-recognized trails promoted on the Texas Parks and Wildlife website and marked with signs. Eventually, the city parks and recreation website will have updated paddle trail maps of the area.
"We felt like providing that service really connected the dots up and down the river," Cook said. "You know, if you have Waco Paddle Company up in the downtown area and then you have Pura Vida at Brazos Park East, that's access to the whole Bosque padding trail," Cook said. "And we thought it made sense from a consumer standpoint to really open up recreational access in terms of paddling to a different section of the river."
Pura Vida set up shop in Waco in 2017 at its previous location at Buzzard Billy's restaurant on the Brazos River.
Co-owner Erin Ward said she and her husband considered opening a new location at Lake Whitney or Temple but settled on the Brazos Park East location and contacted the City of Waco. They also have opened a new permanent paddle shop at 3332 Franklin Avenue where they sell kayaks and accessories.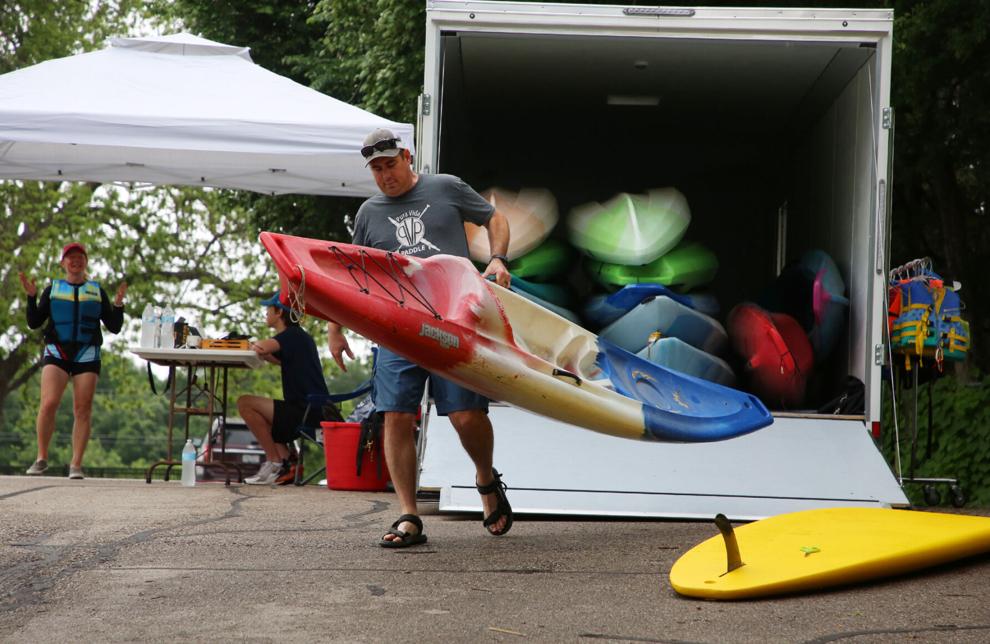 Ward said she got the idea to start the company after visiting Colorado in 2016. After initially balking at the idea, they researched it together and launched the company in 2017, after he quit his job and they relocated to Waco.
Local musician Melinda Adams, who is friends with the owners of Pura Vida, joined a gladiator camp that rented paddle boards at the new location Saturday morning.
She said the rainy morning delayed the class by about half an hour, but conditions got sunnier within half an hour.
She said she likes paddling and kayaking because it allows for a lot of flexibility.
"You can go at your own pace, so if you want it to be a workout you can go faster and get a full blown workout," Adams said. "If you wanted to just be like a chill experience where you can enjoy the river and the scenery and nature and then go slower."
Ward said after the initial pandemic shutdown people began flocking to outdoor activities. The couple set up contact-free equipment rentals. It gave Erin an idea.
"People were just dying for that, you know, after being locked up for like a month," Ward said. "So that's kind of what really gave me more of the idea of more of a year-round option for equipment where people can just go, get a kayak and get in the water."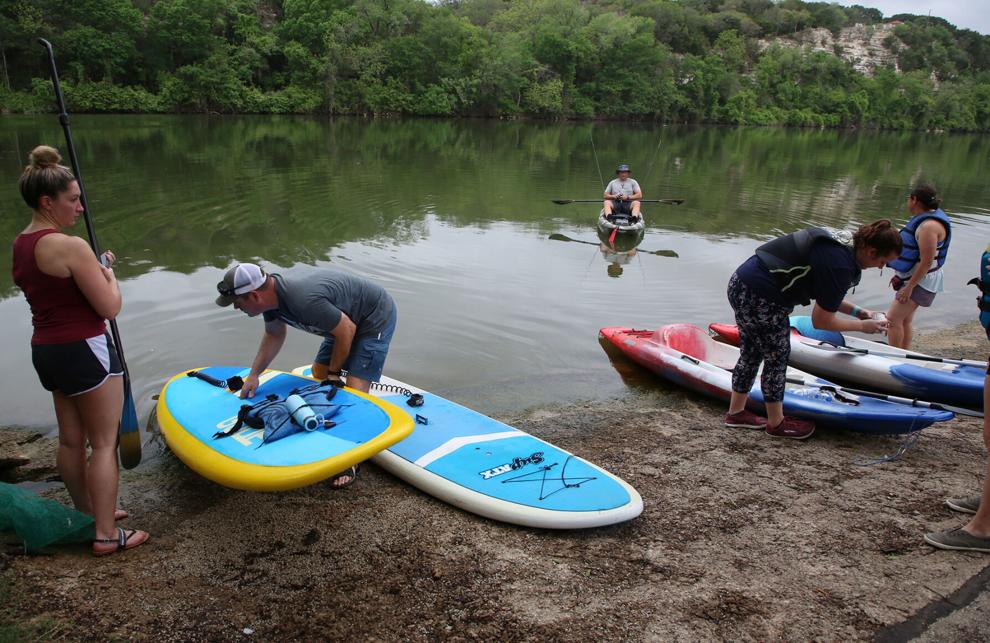 Ward, who grew up in Waco, said her family loved to be out on the water paddling, kayaking and canoeing, but they always did it at Lake Waco.
She said most of her clients are locals during most of the year, but during summer about half of her customers are tourists. She said she expects the Brazos Park East location to draw mostly locals, at least at first.
"You know, and with the craziness of life, you know, especially this past year… I like the water because I get away from the chaos of people talking, of traffic, of the noise of life," Ward said. "And when you're on the water you just hear the birds, people, the sun on your face. I'm just calmed and focused on that."
Waco Paddle Company co-owner Ross Harris went into business in 2016 with his wife Elizabeth Harris and sister-in-law Sarah Raven. At their location on University Parks Drive, tourists and local families impulsively give kayaking a try. He said on Sundays it's not uncommon for kids to talk their parents into trying it after church, while everyone is still wearing formal clothes.
"So far we've managed to avoid soakings, but as you can imagine when you've got your pressed pants and shirt tucked in, it's not quite as comfortable in the kayak when you're in your church shoes," Harris said.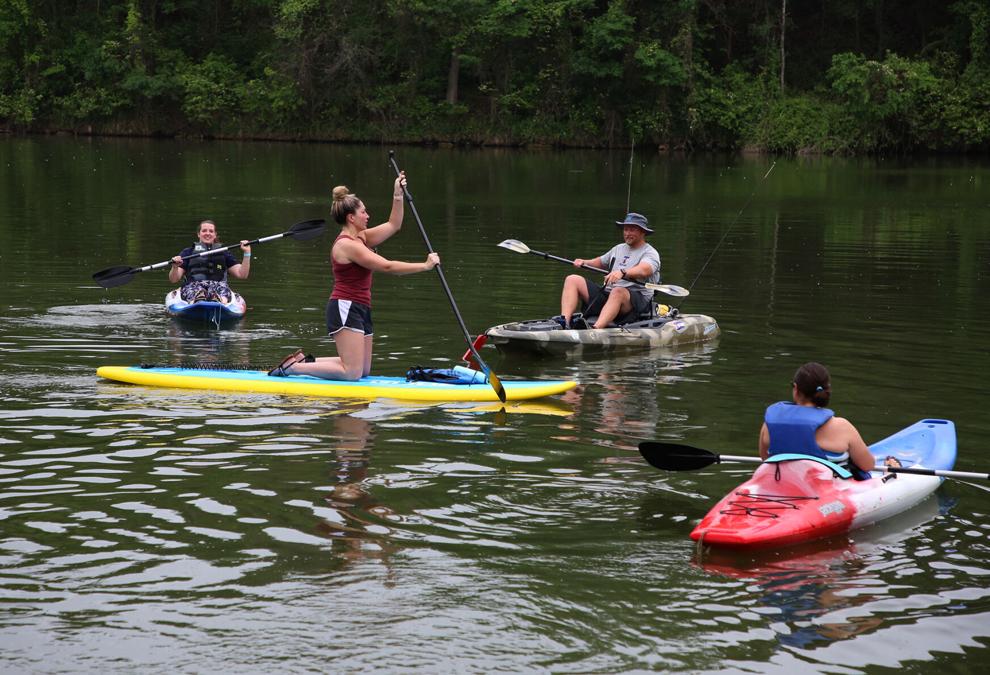 He said as paddling and kayaking have caught on, more people feel emboldened to try it.
"More and more people with each year are getting comfortable with being on the water and participating," Harris said. "It's really a beginner friendly river, because even though it's technically a river, because of the dam that's south of La Salle the river kind of has no functional current from a paddler's standpoint."
Pura Vida Paddle will be open from 10 a.m. to 6 p.m. Saturday and 1 to 6 p.m. Sunday until Memorial Day weekend. Starting that weekend, the new location will be open seven days a week. Pura Vida can be reached at puravidapaddle.com, 254-242-8370, or info@puravidapaddle.com.