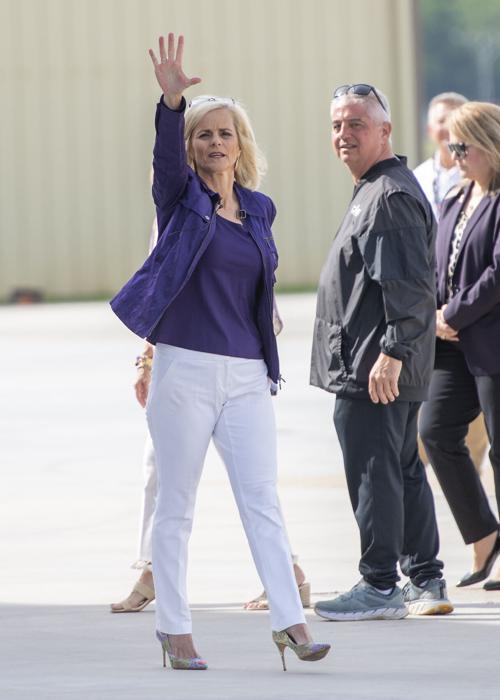 Sifting through the ashes of Kim Mulkey's bombshell, locals Monday expressed dismay and disappointment that their Kim decided to go home, to swap Baylor University's green and gold for Louisiana State University's colors. As one fan put it, Mulkey doesn't look good in purple.
But Mulkey has looked good to Baylor, and Waco, for more than 20 years. She and her talented teams filled the Ferrell Center and won three national championships and a dozen Big 12 titles. They brought to town a swagger, non-league schedules that included such heavyweights as Tennessee and UConn, and, above all, national recognition.
Mulkey would crouch on the sidelines, lambaste officials and occasionally catch heck for, in some eyes, leaving starters in too long during blowouts of hapless opponents. She shot from the lip, often held court on the virtues of country music and Cajun fare, and always flew the BU banner proudly.
Most speaking to the Tribune-Herald said her loss hurts, but they thanked Mulkey for what she's meant to Baylor and Central Texas, from hanging championship banners in the Ferrell Center rafters, to inspiring youngsters to play basketball in local community centers and urging players pursuing degrees at Baylor to volunteer time and talent to neighborhoods.
"I just want to thank coach Mulkey, her team, her whole staff and her family for putting Baylor basketball back on the map," said Waco Mayor Dillon Meek. "I thank her as a sports fan, as an alumnus and as a member of this community. When you have someone like that who has been an institution, a changing of the guard can be difficult. But I certainly respect her decision, and I hope she and Baylor basketball have a bright future."
Waco businessman Brian Ginsburg, co-owner of a company that produces licensed Baylor University apparel, W Promotions, said conversations revolving around Mulkey's departure were inescapable Sunday.
"It was big news yesterday," Ginsburg said Monday. "Everybody was saying, 'Did you hear? Did you hear?' My wife, who is a huge Lady Bears fan, is going to miss her. We're all going to miss her. She did a lot for Waco the past 20 years or so. I would tell her congratulations. Maybe she thought she had accomplished all she could accomplish here, needed a new challenge. I assume this is what she wants to do. It sounds like a good move for her. I know I tell my employees, if they get an offer, take it."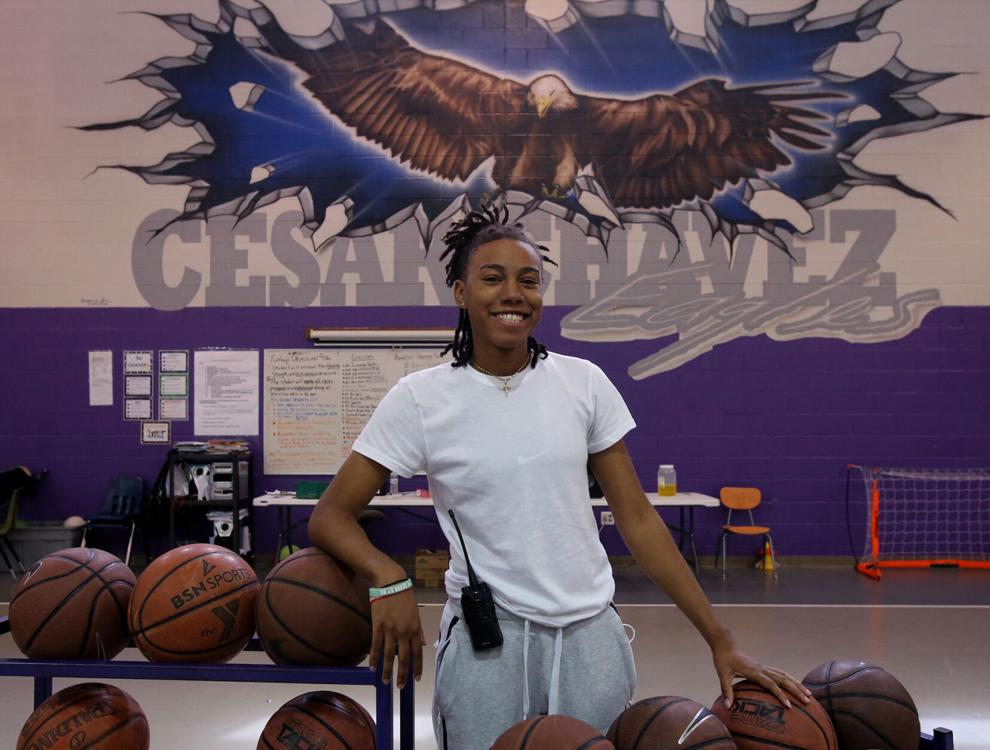 Calveion (Juicy) Landrum, a La Vega High School hoops star who took her talents to Baylor, at Mulkey's urging, said by phone she often exchanges texts with Mulkey just to chat and catch up on things. Now a teacher's aide and coach at Cesar Chavez Middle School in Waco, Landrum said she's not spoken with her former coach since news broke of a move to Baton Rouge.
"I know she's overwhelmed," Landrum said. "I'll try to give her some space."
Landrum said the news caused her eyes to moisten, but not from sadness.
"I was shocked, but she had to do what's best for her, best for her family," said Landrum. "I mean, she's done so much for Waco the past 20-plus years. Maybe she just wanted to go back home to Louisiana, where she's from.
"Why not start a new legacy there?" she said of the 59-year-old Mulkey.
Landrum vouched for Mulkey's fierce desire to succeed, saying the team occasionally had no clue how to respond to Mulkey's intensity.
"It was tough. We thought coach was trippin'," said Landrum. "But she wanted what's best for us. There were times I wanted to give up. I didn't want to be there. She told me things are tough everywhere, and I would have to earn my minutes. I became a better player and a better person."
Chip Gaines took time out Monday from filming to express his thoughts on the large shoes Mulkey's successor must strive to fill.
"Kim Mulkey is a legend," said Gaines, of "Fixer Upper" and Magnolia-branded fame. "She poured her heart and soul into this community for more than two decades, and her impact on the university and its women's basketball program will live on for generations to come.
"Jo and I wish her nothing but the absolute best in Baton Rouge," said Gaines, referencing his wife, Joanna Gaines. "Go get 'em, coach."
Waco attorney Karen Matkin favors black attire as a fashion statement, but wore dark clothing Monday to mourn Mulkey's departure.
She and her sister, Gwyn Broyles, have held season tickets 17 years.
"I am hugely disappointed that Baylor could not keep her here," said Matkin. "She is a huge asset to the community and Baylor. She has a very positive influence on the lives of student-athletes. If they stay here and play for her, they are going to graduate, and many of them get graduate degrees.
"Not many coaches can say that," Matkin added.
Attorney Don Raybold's devotion to Lady Bears' basketball goes back more than 30 years to the woebegone Heart O' Texas Coliseum, when the women's games were played immediately before the men's contests.
He still owns a T-shirt proclaiming that he helped close the HOT Coliseum, attending its last game before the teams relocated to the Ferrell Center across town.
"It is sad she is going, but I don't begrudge her going back home," said Raybold. "I don't begrudge her doing what's best for her and her family."
Carla Pendergraft, who markets the Waco Convention Center to event planners and tracks hotel performance locally, said Baylor's championship teams, including Mulkey's Lady Bears, bring visitors and competitors to Greater Waco, where they occupy hotel rooms, buy meals and visit shops.
Championship games and regional tournaments "all impact the bottom line and generate positive publicity," said Pendergraft, adding she hopes Mulkey's successor has similar success in stimulating the local economy.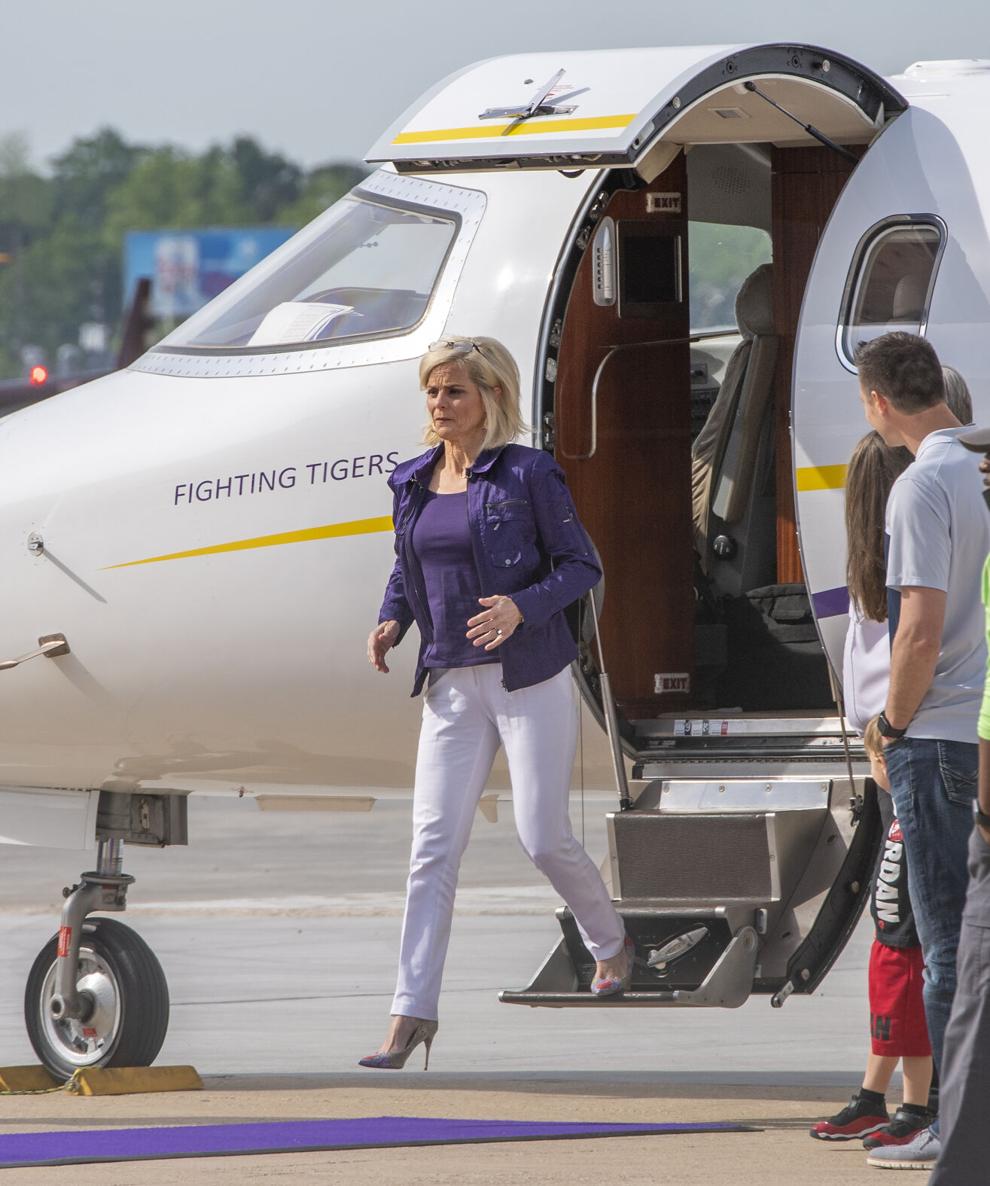 Cynthia Simms, athletic coordinator for the Waco Parks and Recreation Department, said Mulkey turned around the department's basketball programs aimed at youngsters playing for fun or refining their game.
"She called me the second year I was here. It was a shock to me," recalled Simms. "She said, 'This is Kim Mulkey. Hey, I want to find out if my kids are going to really be basketball players or just want to play. If I'm going to find out if they're going to be basketball players, I need them to play competitively. Is competition something you can guarantee?' "
Simms assured the coach she would do the best she could.
Mulkey's daughter, Makenzie Robertson Fuller, played in the recreation league, prompting parents to take notice and encourage their youngsters to get involved. Kiddos from Lorena, Bellmead and China Spring enrolled.