They cannot stop time, but each year some Waco property owners and individuals are recognized for making the community more aware of its passing.
The recognition comes from the 13-member Waco Historic Landmark Preservation Commission, and its awards acknowledge the work of others to save local history through renovation or preservation.
More than 60 Waco homes and buildings have won commission awards since they started in 2005. They do not have any legal standing as, say, a local or state historical designation, but the honors serve the purpose of praising people who have spent time, money and energy to save a bit of the city's history, said Beatriz Wharton, a Waco senior planner and city liaison with the commission.
"It's simply an honorary ceremony … and usually a positive event," Wharton said.
In some cases, winners of a commission award have pursued official designation as a Waco historic location, a process that starts with application to the commission, then subsequent approval by the Plan Commission and the Waco City Council. Presently, 41 homes and buildings are designated as local historic landmarks.
In other cases, award winners have served as a contact for others interested in historical preservation or renovation and wanting advice, Wharton said.
Nominations were opened to the public two years ago and response has been strong, said Waco native and architect B.J. Greaves, a former commission member and a community leader in historical preservation.
Often only a few votes prove the winning margin between nominees, and worthy second- and third-place nominees get forwarded to next year's considerations.
Sometimes the commission gets nominations that do not fit any category but which some people feel are worth recognizing for contribution to the city's history or culture.
Virgil Bell, known for praying over the city at various locations, particularly at the Eighth Street pedestrian bridge over Interstate 35 before its destruction, was one such hard-to-characterize nomination, Greaves said.
"Quite a number of people submitted him. It's interesting how he was perceived as an iconic image of Waco," he said.
The commission handed out this year's awards Nov. 14 at a ceremony at Rapoport Academy's Grant Hall. This year's recognitions included four buildings and their owners:
Marilyn and Dwayne Banks residence, 601 Dallas St.
Sustained Excellence of an Adaptive Reuse of a Residence
Dwayne Banks jokes that had Bill Clark agreed to rent them the house at 601 Dallas St. rather than sell it, the Bankses might have not bought it at a later time.
"It reminded me of that old house in 'It's a Wonderful Life,' " he said.
The house needed a new roof and repairs to ceilings, floors and porch.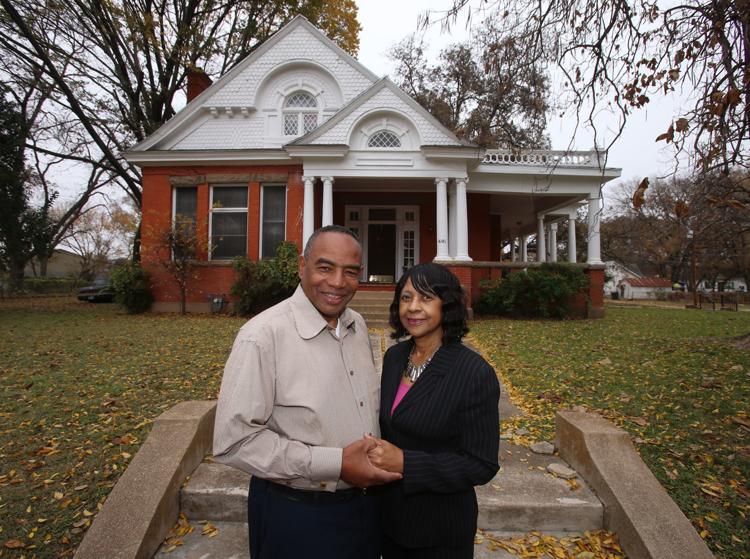 The house was built about 1909 for businessman John F. Wright and his wife Martha. The house was close to the Elm Street store where Wright worked for his father, selling groceries, hardware, feed and farming tools. It is also close to the current occupants' Elm Avenue business, Marilyn's Gift Gallery.
The younger Wright later became city commissioner in charge of the fire department and city water and light systems, whose duties may have caused him and his family to move to central Waco by 1913.
They sold their house to Thomas and Celia Ann Renfro, who farmed in Chalk Bluff at the time. Renfro family members lived in the house until the 1930s. The house is included in Ken Hafertepe's book "Historic Homes of Waco, Texas," as the Wright-Renfro House.
The house has both Victorian elements — an asymmetrical front, an irregular floor plan, shingled gables — and neoclassical and colonial elements such as the Ionic columns on the porch and semicircular windows.
Given East Waco's history of flooding before the Waco Dam was built, the fact that the Banks' homes and others from the early 20th century are still standing is remarkable, Greaves said.
"These houses had style to them," he said.
The Bankses finished the last part of their home's renovation two years ago with final repairs to its wraparound porch.
"It's a pleasure living in this house," Banks said. "There are times I just sit and think, 'Man, if these walls could talk.'"
Health Camp, 2601 Circle Road
Sustained Excellence of a Commercial Structure
Still at its location on the Waco traffic circle where it was built, the drive-in diner Health Camp remains a burger-serving landmark for generations of Baylor University students and other Waco residents.
Jack Schaevitz and Lou Stein opened a food cart serving hamburgers and frozen custard to airmen at the bustling James Connally Air Force Base in 1948, then moved to the circle the next year. Their original restaurant was little more than a kitchen with a walk-up window but added seating areas over the years as the customer base expanded.
One story of the Health Camp name is that it came from the words stamped on eggs Schaevitz's father sold at his Ohio dairy. In any case, the operation catered to the new dining crowd centered on the automobile, with quick service and easy access from State Highway 77, a major traffic artery before the construction of Interstate 35.
"A lot of people don't realize how many people came through the circle when it was built," Greaves said.
After retiring in 1989, Schaevitz sold his restaurant to John David Tinsley and his manager, Sammy Citrano, who also bought the restaurant next door, the Elite Cafe, now Magnolia Table.
Tinsley operated Health Camp until his death in 2014. Joe Moore now manages Health Camp.
Erin B. Shank Law firm, 1902 Austin Ave.
Sustained Excellence of an Adaptive Reuse of a Residence
The third time proved, well, a law office for Erin and John Shank, who had previously renovated homes at 3000 Austin Ave. and 2309 Austin Ave. The former was home for them and their three young teenagers, the latter Erin's law office.
The sale of the law office sent them looking for a new space, preferably again on Austin Avenue, when the house at 1902 opened up.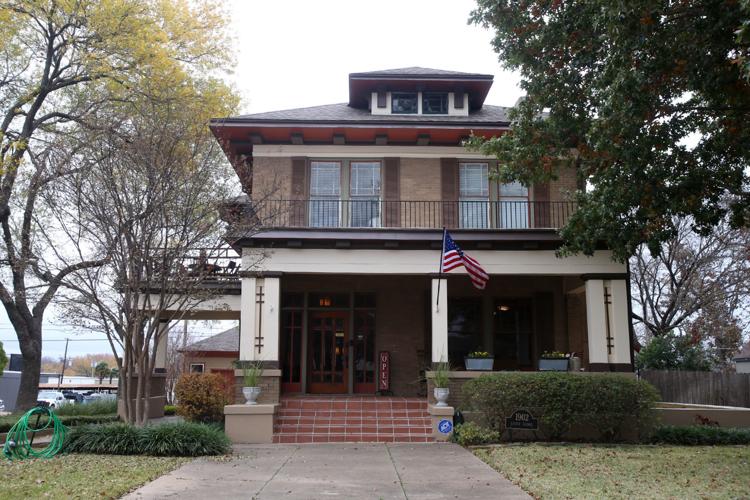 The renovation ahead was formidable, even with the couple's experience. The house lacked central heating and air. A second-floor bathroom leak damaged not only the ceiling below, but first-floor wooden flooring, which had been removed, with grass growing between the floor joists. Plaster walls had large holes from picture hanging, and the house's woodwork had been painted white.
Built in 1905 for William and Jennie Colgin, the Craftsman style home was a Sears home, built locally from a kit sold by mail order through the Sears, Roebuck and Co. Such build-your-own houses cost about $500 at the time, not an inconsiderable price, but one within the reach of a growing middle class, Greaves said.
The renovation work took a dozen years to finish, and the house now serves as the Waco office for Erin's bankruptcy law firm, which also has offices in Killeen. Part of the Austin Avenue house has been reworked as a short-term rental called "The Barrister's Inn Of Waco."
The Shanks are also renovating lakefront houses on Lake Belton and Lake Whitney, helped by their adult son Paul, now a Fort Worth architect.
"We love Austin Avenue and we love Waco," Erin Shank aid. "Receiving the award was such an honor."
West Campus Lofts, 805 S. Eighth St.
Excellence of an Adaptive Reuse of an Institutional Structure
College students and young professionals now live in a space where generations of younger junior high students learned their lessons, with West Campus Lofts now filling the former South Junior High School.
Designed by prolific Waco architect Milton W. Scott and constructed in 1922, the building served as South Waco Junior High School, then Waco Alternative School before it closed in 2009.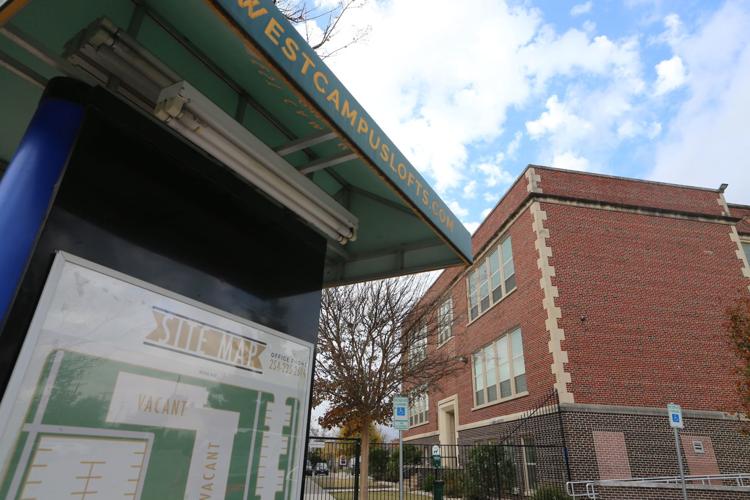 "It was very solidly built, emblematic of Milton Scott's buildings," said Greaves, who noted his parents attended the school when they were students.
Warren and Kristina Hayes of Hayes Modular Group, aided by design work by RBDR Pllc, Architects, led the transformation of the school building into apartments, retaining much of its exterior brick and cast stone as well as several interior bas relief plaster panels depicting moments in American history.
Renovation challenges included removing the steel boiler in the basement, a three-week task, walls four bricks thick and a 4-inch-thick concrete basement floor, the latter two part of the building's dual use as school and community bomb and storm shelter.
West Campus Lofts now offers living space with 180 beds and 180 baths.
---
Health Camp, 2601 Circle Road — Sustained Excellence of a Commercial Structure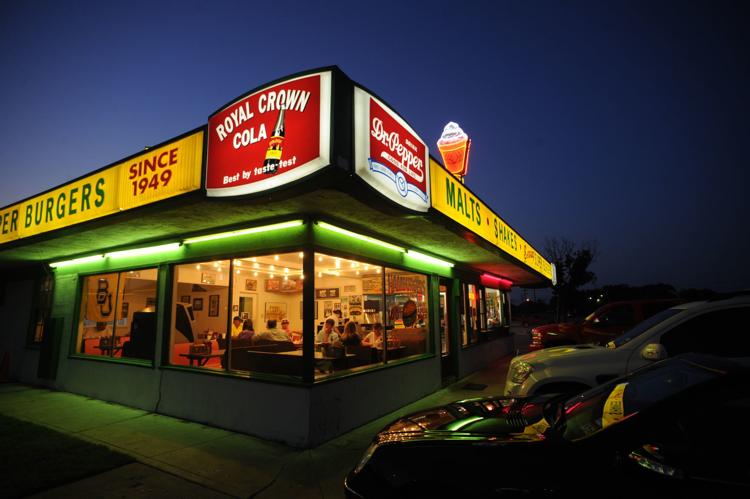 Marilyn and Dwayne Banks residence, 601 Dallas St. — Sustained Excellence of an Adaptive Reuse of a Residence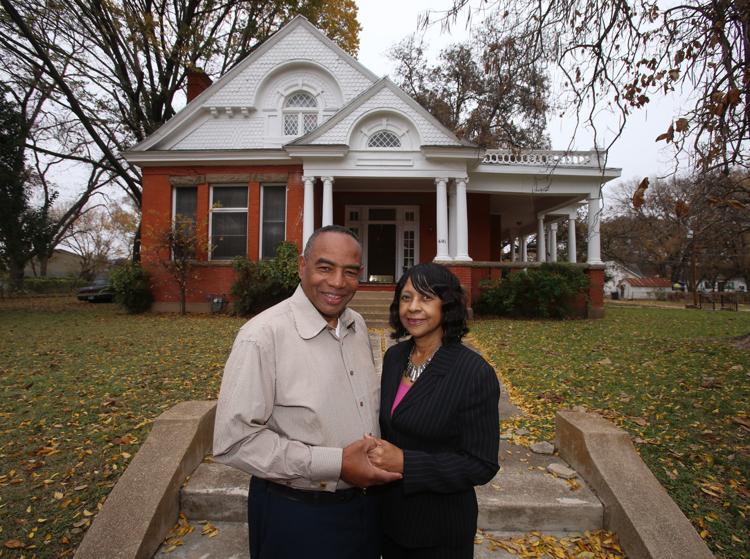 Erin B. Shank Law firm, 1902 Austin Ave. — Sustained Excellence of an Adaptive Reuse of a Residence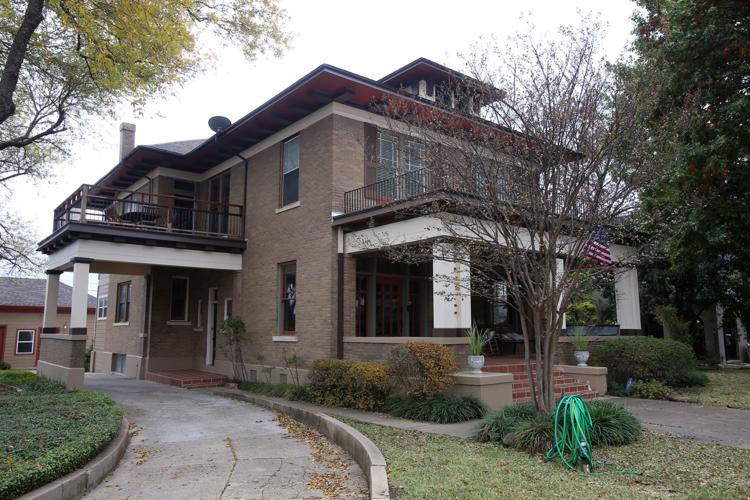 West Campus Lofts, 805 S. Eighth St. — Excellence of an Adaptive Reuse of an Institutional Structure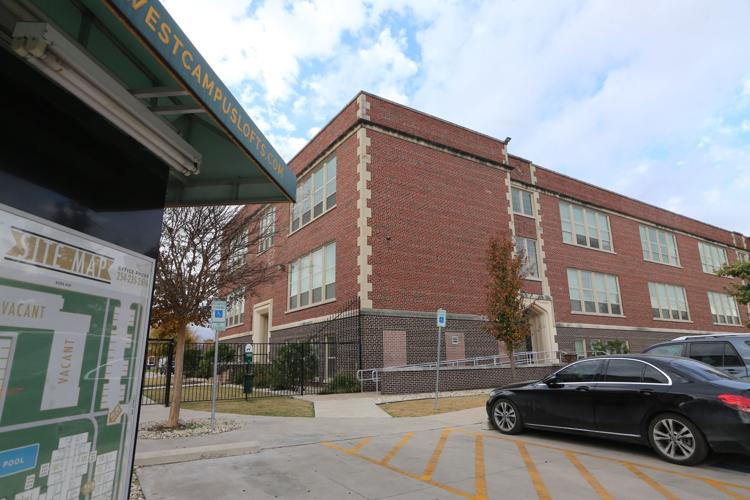 2005 award winners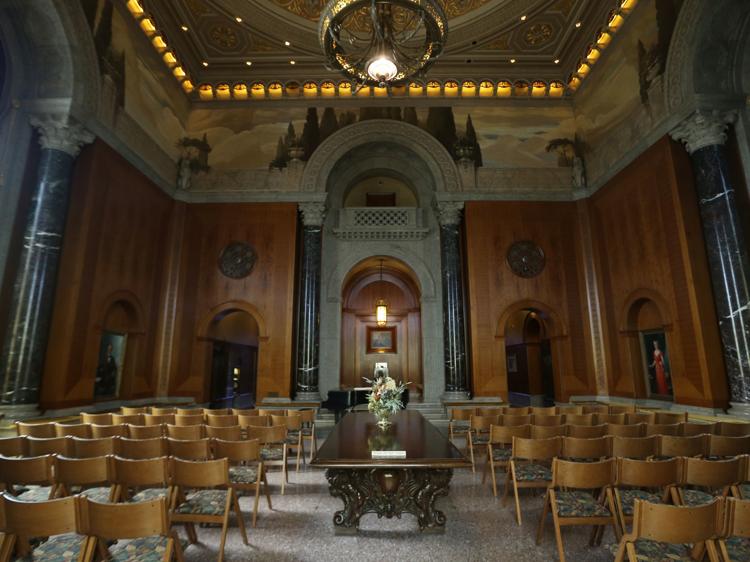 2006 award winners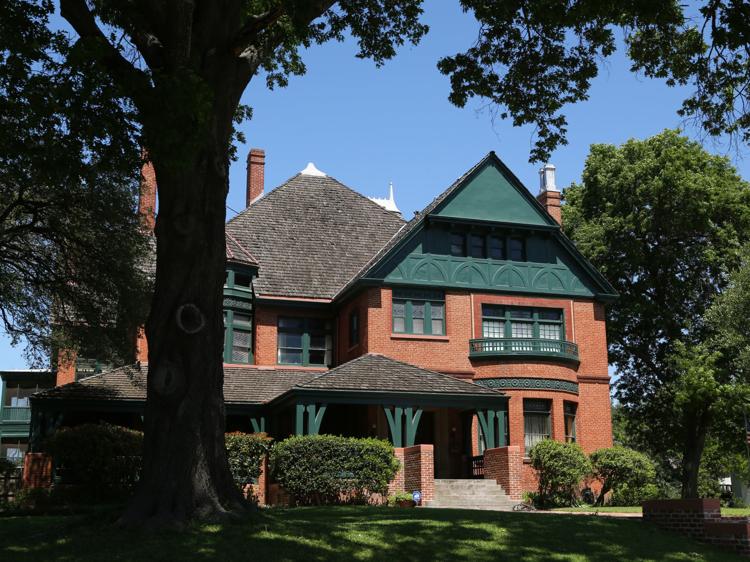 2007 award winners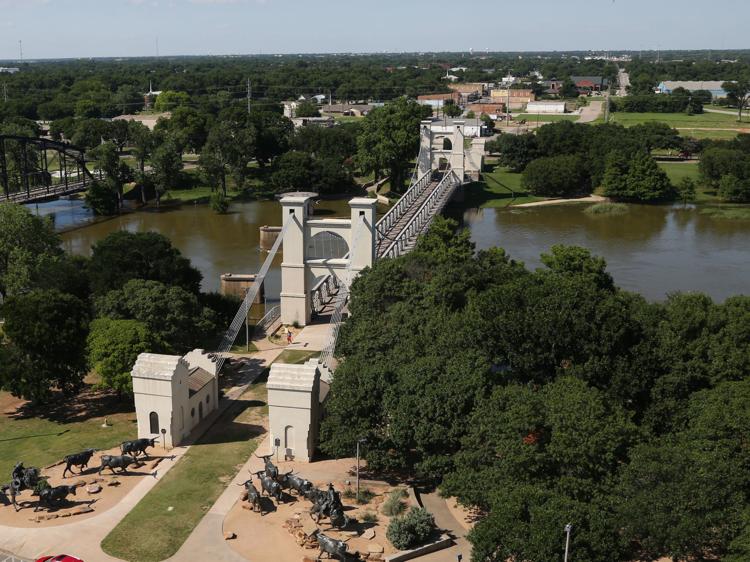 2009 award wiinners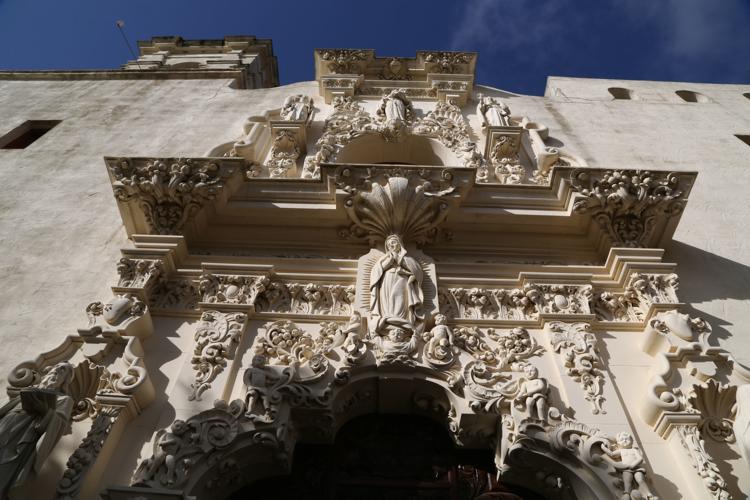 2010 award winners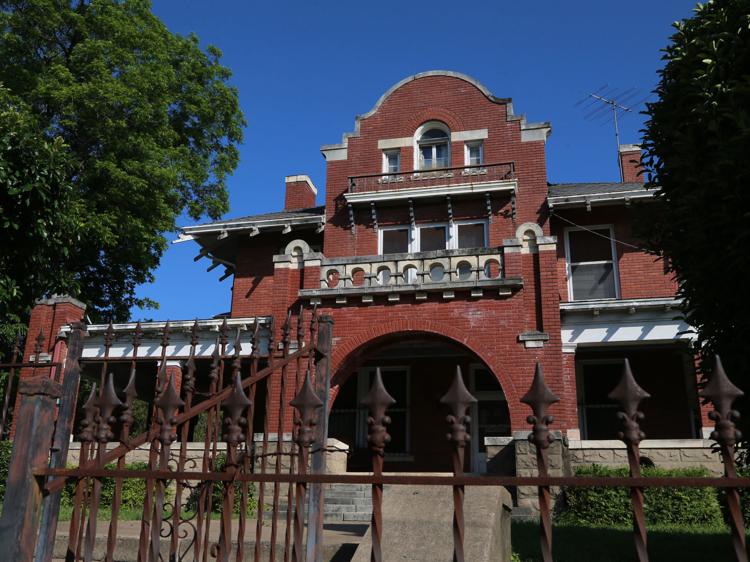 2011 award winners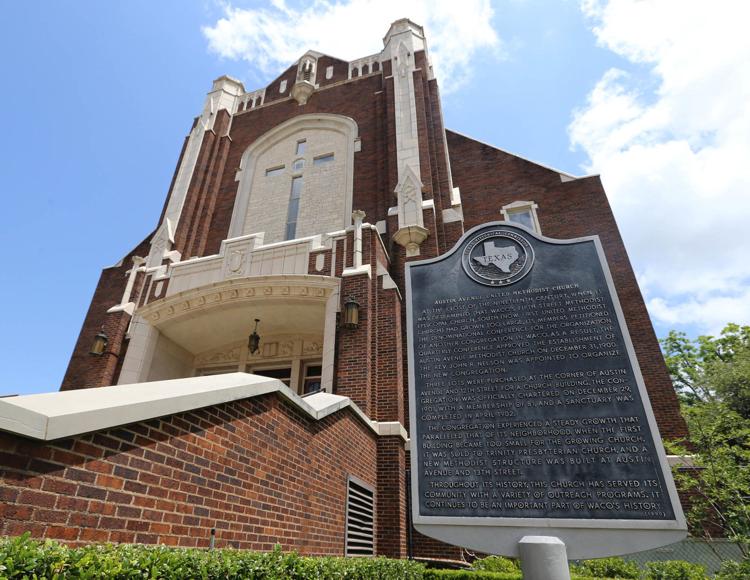 2012 award winners
2013 award winners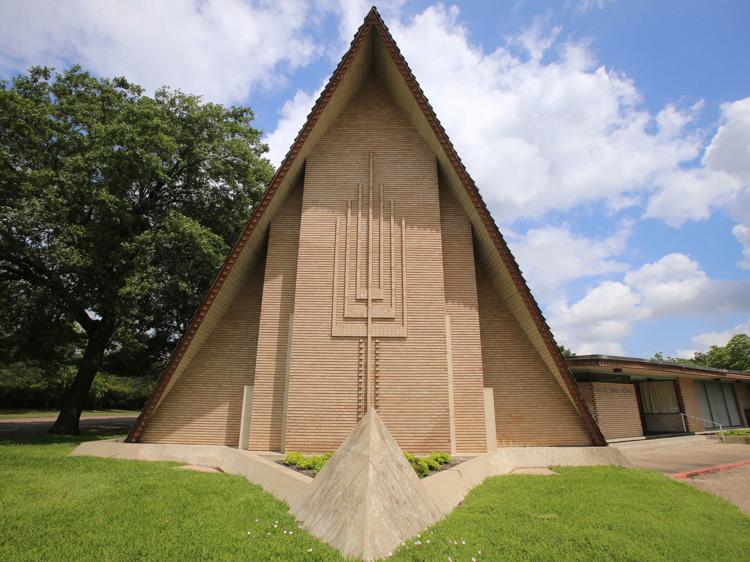 2014 award winners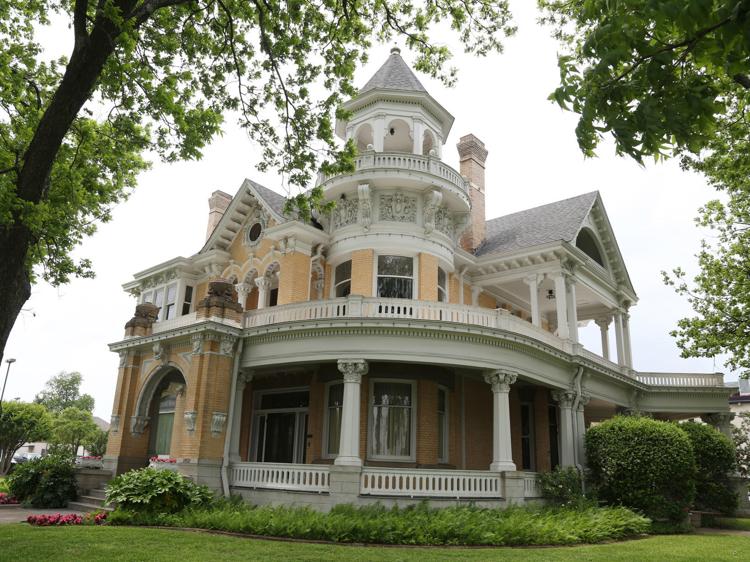 2015 award winners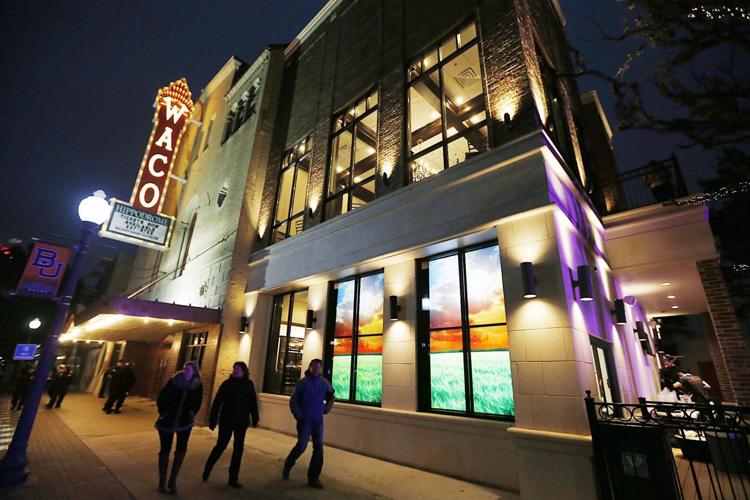 2017 award winners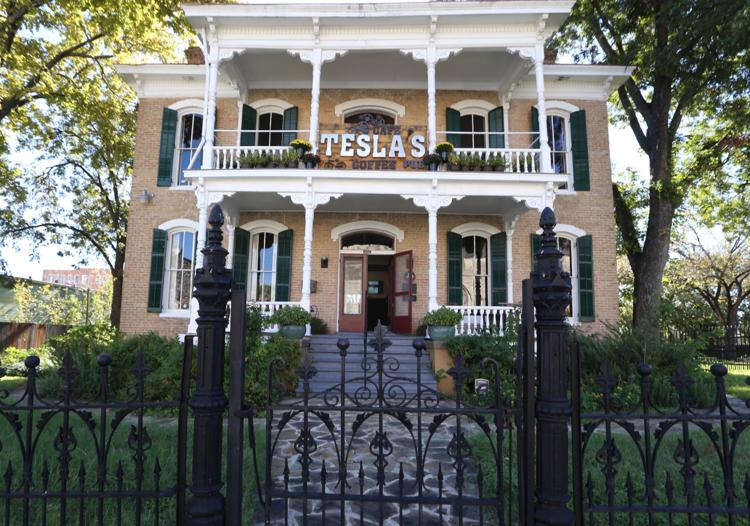 2018 award winners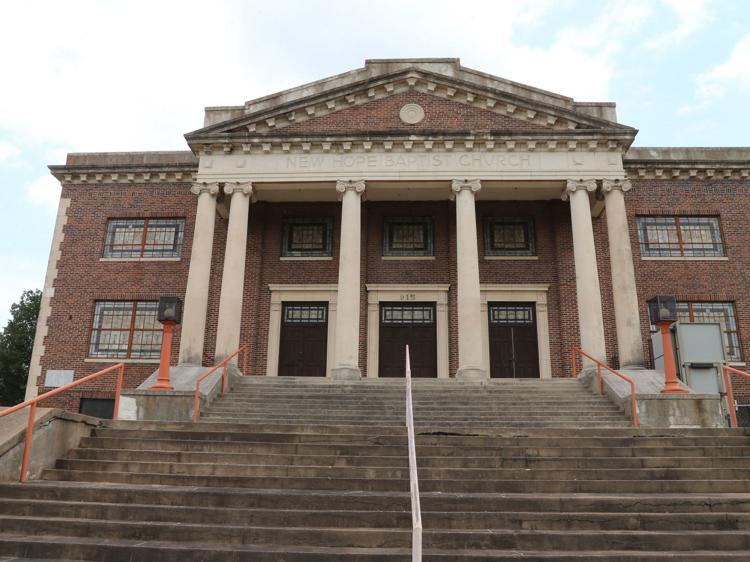 2019 award winners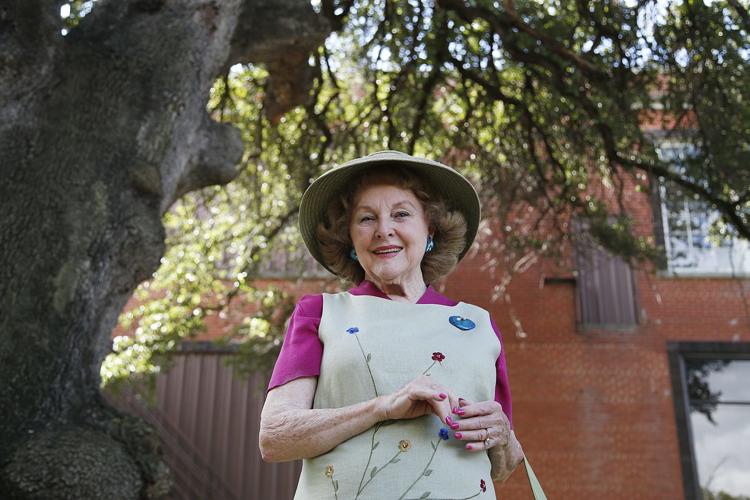 -- HIDE VERTICAL GALLERY ASSET TITLES (copy) -- (copy)
Some information on property history and details in the story is drawn from Beatriz Wharton's Preservation Excellence Awards script.
Get local news delivered to your inbox!
Subscribe to our Daily Headlines newsletter.