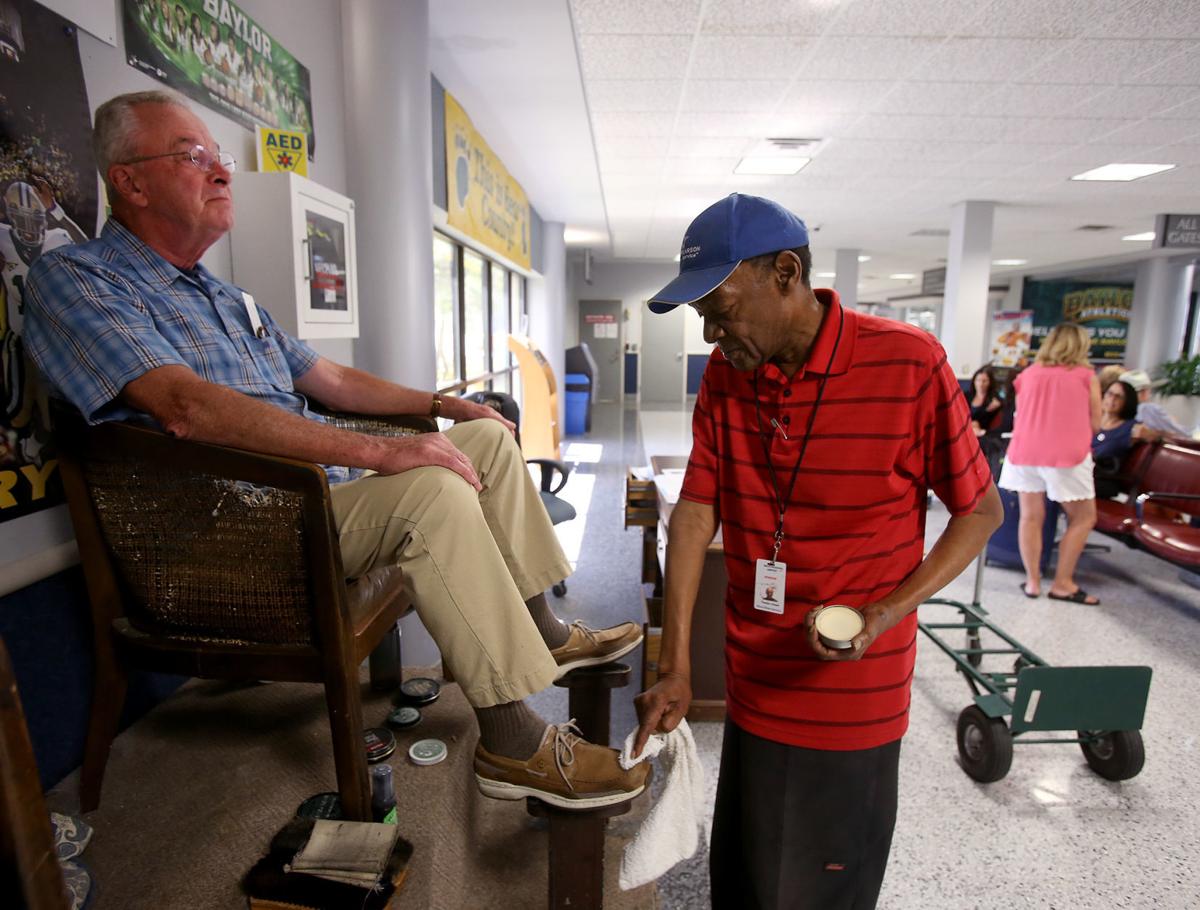 Travelers who look forward to getting a shine on their shoes and an lively bit of conversation at Robert Pearson's shoeshine stand at Waco Regional Airport will have to look elsewhere now.
Pearson, 74, cleared his stand from the airport concourse Saturday, ending his 14-year tenure of "putting a glow on the toe," helping travelers with bags, providing sage counsel and spiritual guidance and giving directions to Waco's attractions.
As Pearson puts it, "You pay for the shine but there's no charge for the conversation."
It's an emotional time for Pearson. He received a letter last month from Waco Regional Airport Director Joel Martinez informing him that the city was terminating his contract, effective last Sunday. Pearson doesn't fully understand why, but he reluctantly has accepted the city's decision.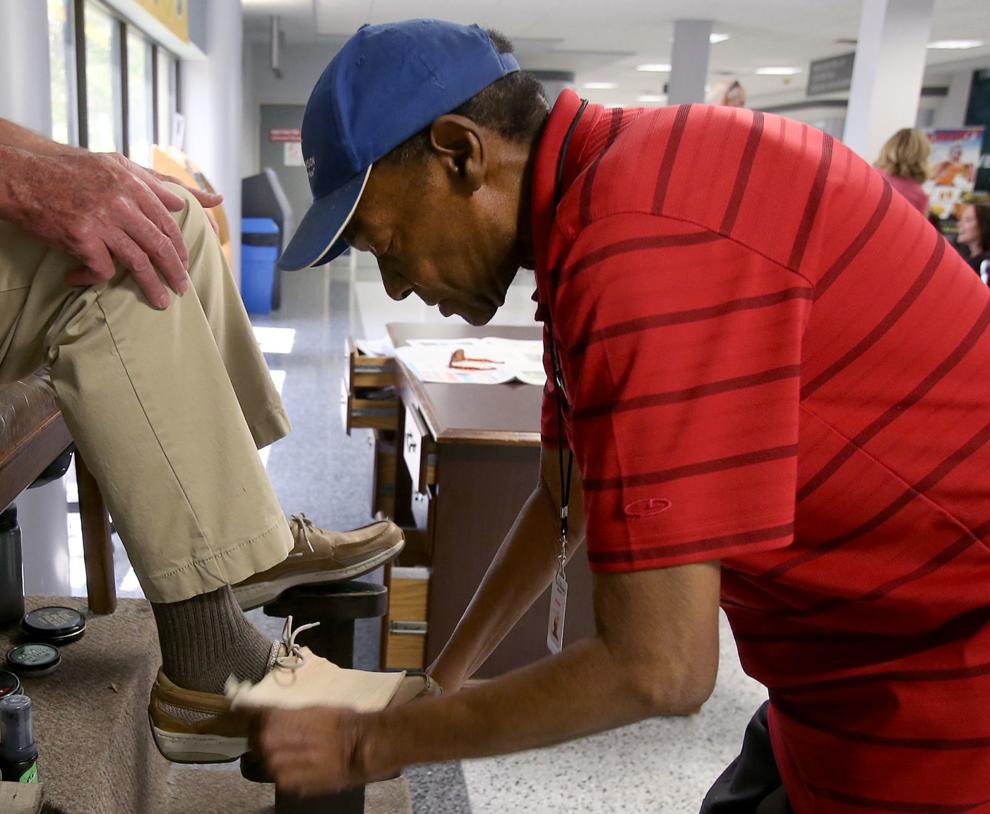 "I want to thank all the wonderful, blessed people who have helped me and supported me over the years," Pearson said Monday. "God bless them. Thanks for all of them and may God bless and keep them. They have shined their many blessings on me and I love them and pray for them all. Life goes on and there is a better place for me. God has a better plan for me and I want to thank everyone for so many blessings, the memories, the joys, the peace and the prayers."
Pearson packed up his shoeshine stand on Saturday, taking with him the many posters that adorned his space, including many featuring Baylor University sports teams.
Pearson, a 1963 graduate of the all-black A.J. Moore High School, got to know a host of Baylor coaches, players and administrators over the years and has shined the shoes of quite a few celebrities, including George Strait, Kix Brooks and Ronnie Dunn, Jessica Simpson and former Green Bay quarterback Brett Favre.
The man who calls himself Brother Silent blesses his patrons by anointing the soles of their shoes with a bit of frankincense and myrrh oil an…
Martinez said Pearson is a popular, recognizable figure at the airport who has gotten to know a lot of people over the years. He said he will be missed.
"He never once came to ask us to reconsider," Martinez said. "He never came back and asked us why. I felt like it was a mutual parting of the ways."
Pearson's stand fell victim to the city's quest to standardize its contracts with city vendors, Martinez said.
"We are constantly trying to ensure the airport is operating at a certain standard and we are just trying to make sure that all our lease holders are operating under similar, standardized leases," Martinez said. "We want to ensure we are upholding the standards that represent the city in the best light. Some of those are challenges for some businesses, such as insurance requirements, maintenance requirements, hours of operation, things like that."
Martinez said it is important for the airport to become a "revenue-generating department," which makes it necessary to evaluate requirements for city vendors.
"Part of the challenges (Pearson) had was based on revenue," Martinez said. "His revenue had to exceed a threshold and that threshold was set really high, and for the past few years, he hasn't made enough. Consequently, he hasn't paid the city anything. So we said, 'Wait a minute. You have someone in a prime location and you have all the amenities, and in a sense, he is not really paying anything. So we thought we needed to fine-tune that operation."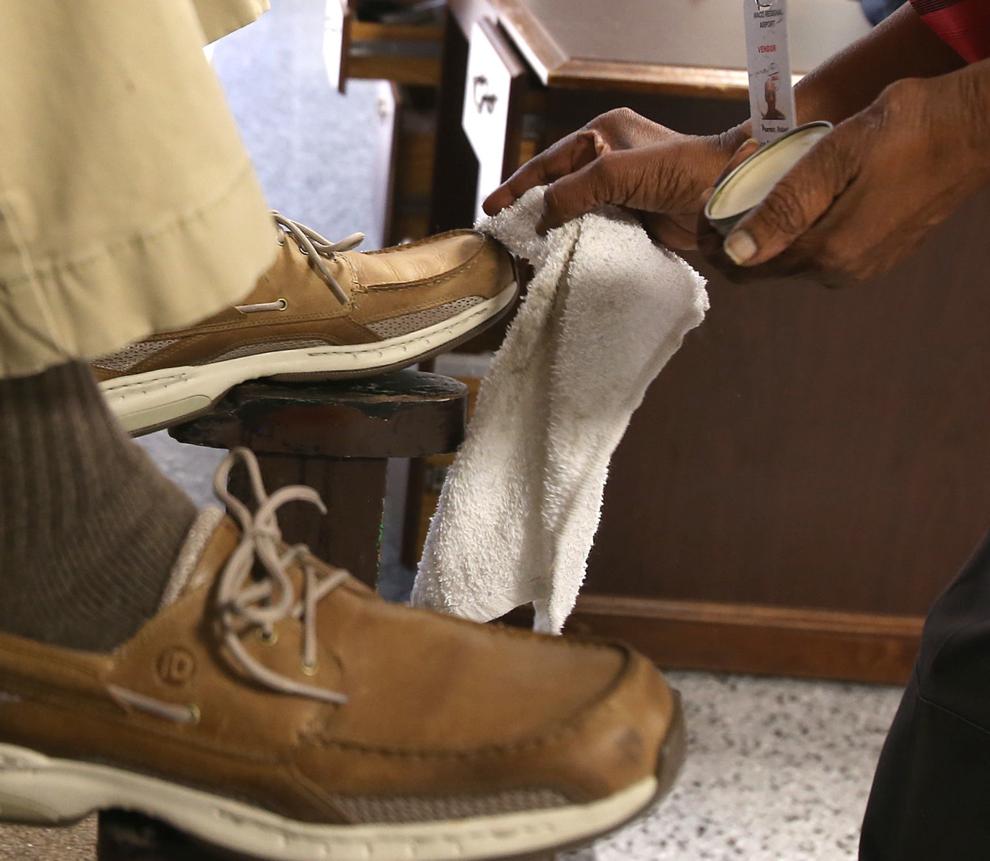 Martinez said he is unsure if Pearson represents the last shoeshine operator at the airport.
"I think we are going to have to evaluate what type of service we want to provide to the traveling public," he said. "Whether it is a porter service or a shoeshine service, we will have to evaluate those things. We will have to see if the public voices a need for those services and go forward. But if we do get those services, they will know going into it what the standards are vs. someone who is trying to change how they are doing it."
Waco attorney Rick Bostwick, a frequent traveler, has gotten to know Pearson over the years he has flown in and out of the Waco airport.
"I think he has always been a cheerful, friendly greeter for all the people who come and go through the Waco airport," Bostwick said. "I have always enjoyed having him there and seeing him there."