Truman Simons, the longtime law enforcement officer credited with solving the 1982 Lake Waco triple murders, died Saturday night at his home. He was 78.
While Simons often seemed brusque, the Rosenthal native had a keen sense of humor and a total dedication during 35 years in law enforcement to bringing closure to crime victims and their families and to seeing criminals brought to justice.
After he retired from law enforcement as a captain with the McLennan County Sheriff's Office, Simons spent the past two decades as a successful private investigator, working with defense attorneys.
Funeral arrangements are pending at Pecan Grove Funeral Home. A spokesman there said the family plans a private burial.
While Simons avoided the spotlight, his dogged pursuit of the Lake Waco killers became the subject of award-winning writer Carlton Stowers' 1986 book, "Careless Whispers," a best-seller that chronicled Simons' relentless investigation that led to the arrests of David Wayne Spence, Gilbert Melendez, Anthony Melendez and Muneer Deeb.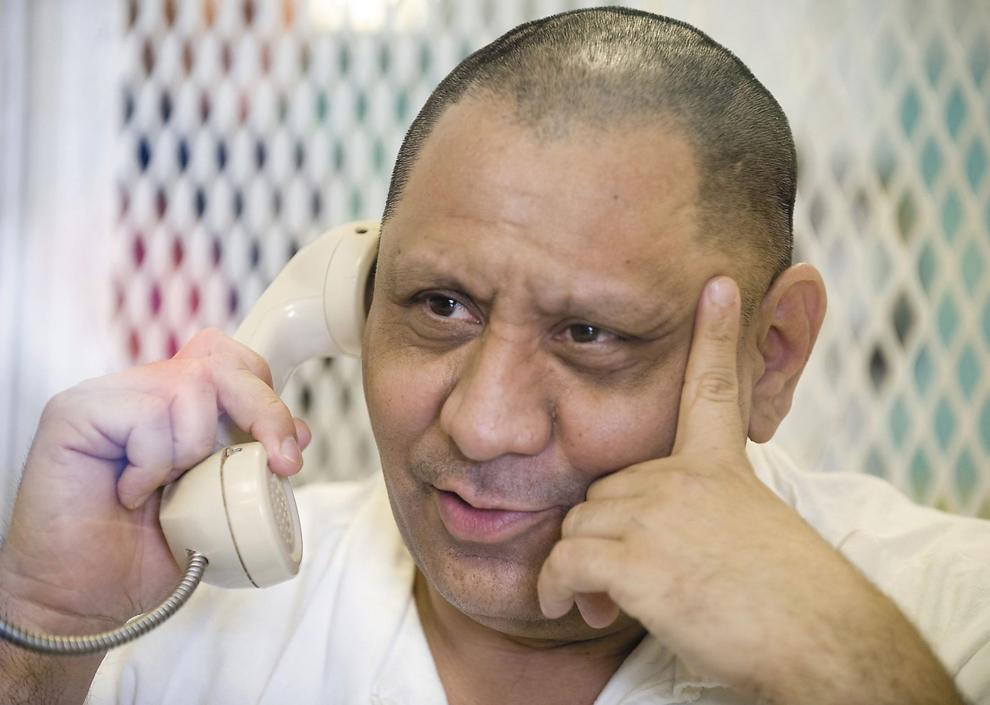 The chilling book later was the basis for a made-for-television movie.
Spence, who was convicted in Waco and Bryan, was executed in 1997. The Melendez brothers, who both pleaded guilty and received life sentences, died in prison. All went to their deaths proclaiming their innocence, despite confessions from the Melendez brothers.
Deeb was sent to death row before his conviction was overturned on appeal. He was acquitted after a retrial in Fort Worth in 1993.
"In my career, I have meet a lot of people in law enforcement and none who I ever admired more than Truman Simons," Stowers said Monday.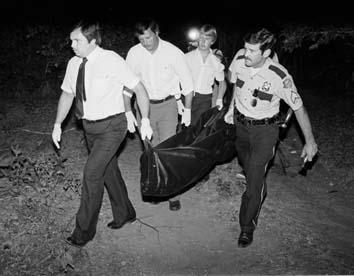 Simons called the Lake Waco case "my albatross," because he said he had had to live with it in varying stages for 18 years. As a Waco police sergeant, Simons helped carry the mutilated bodies of Jill Montgomery, Raylene Rice and Kenneth Franks out of Speegleville Park in July 1982 and vowed that night that he would bring their killers to justice.
During the investigation, Simons, who worked 17 years at the Waco Police Department, started working for McLennan County Sheriff Jack Harwell.
The move allowed Simons to keep working on the case, and it put him in position to develop a close relationship with Spence, Simons' chief suspect in the murders who was in jail for an unrelated sexual abuse case.
During that time, Simons pulled double shifts, working as a deputy during the day and earning Spence's trust at night as a jailer.
"I'm a good listener. I get people talking, and then I shut up and listen," Simons said after his retirement from the sheriff's office. "That is one of the problems that a lot of young officers have. They want to dominate the conversation and show people how much they know. But the main thing is to initiate the conversation and get the person comfortable."
Simons' investigative techniques, including allegations that he gave special favors to his "jailhouse snitches" who testified against Spence, were attacked on all fronts during both of Spence's trials. National media outlets sought to prove that former President George Bush, while governor, and the state of Texas carried out executions of innocent defendants and some chose the Spence case as the poster child for wrongful convictions.
Despite repeated efforts to discredit Simons and the investigation by multiple parties, including a prominent local businessman, appellate attorneys, journalists and some of his former colleagues at the Waco Police Department, there was no definitive proof that the wrong men were convicted.
"Anytime you go out and solve some big case that somebody else has had and they take it away from them and give it to you and you clear it up, they are going to have something to say about it," Simons said when he retired from the sheriff's office in 2000.
"But an old captain of mine told me not to worry about that stuff. He said, 'There are people that don't want to work, and you get out there and work and make cases and they are not going to get out there and emulate you and work like you do. They are going to continue sitting on their butts and try to pull you down to their level instead of coming up to yours.' That made me feel better. At least it did at the time."
Waco attorney David Deaconson, who worked with Simons when Deaconson was a young prosecutor in the mid-1980s, said Texas has lost a "true icon."
"He was a man of integrity who always focused on finding the truth, even when the truth wasn't the popular answer," Deaconson said. "I had the privilege of working alongside Truman Simons many times. He always went above and beyond to make sure we uncovered every fact that could help find the truth. No one outworked Truman. He taught me a lot. I was fortunate enough to call him a true friend. He will be missed."
Retired Texas Ranger Matt Cawthon said Simons had uncanny instincts and an inherent sense of knowing when something wasn't right.
"He was good at what he did," Cawthon said. "I always appreciated his ability as a lawman. He had amazing law enforcement instincts and I appreciated that and enjoyed working with him."
Simons, who was named the Texas Peace Officer of the Year in 1987 by the Veterans of Foreign Wars, said he wasn't concerned about the efforts to overturn the Lake Waco defendants' convictions because he was sure he had the right killers.
Simons said before prosecutors agreed to let Anthony Melendez plead guilty and spare him a possible death sentence, they required him to take them to the crime scene and show them what happened and where it happened. It was during Spence's first trial and two years after the murders.
Melendez pointed to a tree where Montgomery was raped and killed. In a subsequent search of the area Melendez pointed out, former investigator Willie Tompkins found a bracelet buried under leaves that matched a custom-made necklace the girl was wearing, Simons said.
The unique necklace later was returned to Montgomery's mother, who identified it as her daughter's.
"There are just so many facts in that case that you can't get around it," Simons said. "There is no doubt that they did it."
Some of Simons' last work was done as an investigator for defense attorney Jessi Freud in a sexual assault of a child case, which ended in a hung jury and mistrial three weeks ago.
"I know my personal and professional relationship with Truman was brief compared to those who had known him for decades, but in the nearly five years we worked together, I learned so much," Freud said. "His heart was in this work and our clients knew it. I know his former colleagues in law enforcement would say the same. He and I, especially these past two years, rarely went more than a couple of days without talking. I'm really going to miss his bluntness, thoroughness, point of view and talking about cases and his horses. There's no one who can fill his shoes."