Albert Leslie Love Jr., carried two garbage sacks filled with his personal belongings Wednesday afternoon from 10½ years behind bars as he walked out of the McLennan County Jail and into the arms of his sister and niece.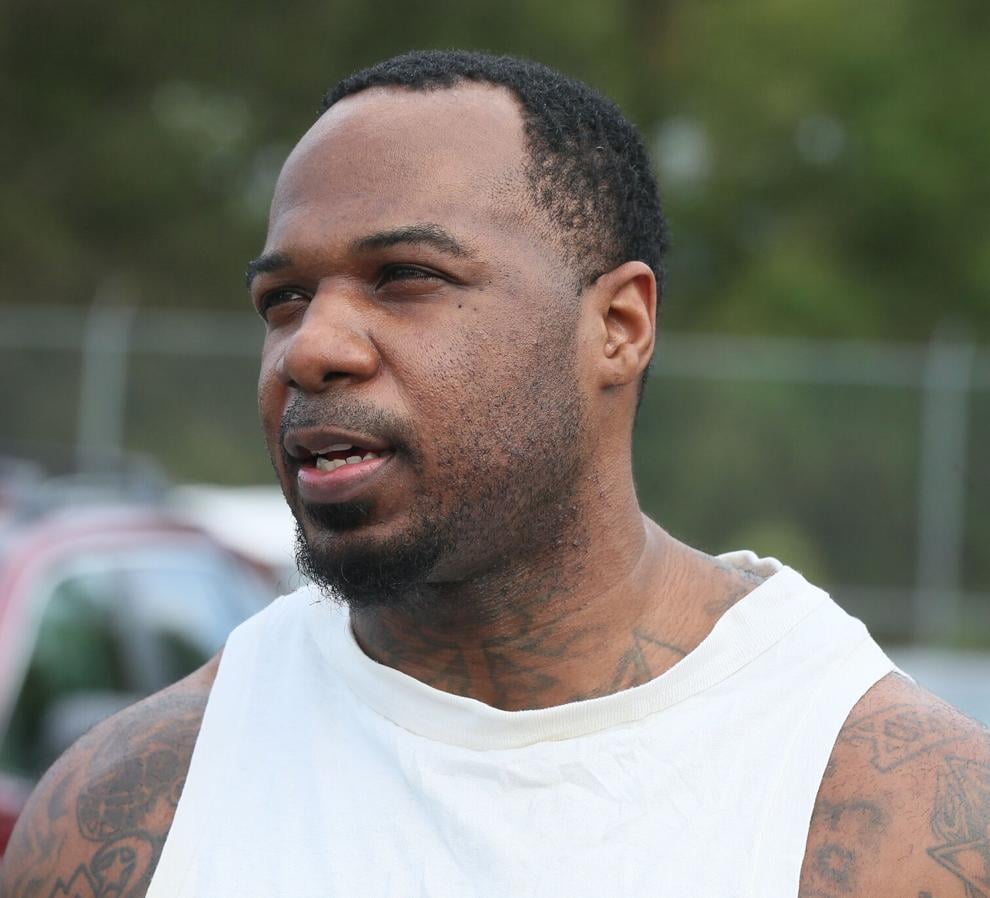 Love, a former death row inmate who was awaiting a retrial on a capital murder charge in a double slaying in East Waco, was released from jail after the McLennan County District Attorney's Office filed a notice Wednesday to dismiss the charge, citing insufficient time to prepare the case.
Love had spent three years and three months on death row before his capital murder conviction was overturned in 2017. He spent four years and four months in the county jail waiting for a retrial that was to occur Oct. 25.
"It is a blessing, man. Without God, this would not be possible," Love said around 4:15 p.m. in the jail parking lot on Highway 6 as he prepared to spend his first night of freedom in more than a decade.
"For the most part, man, I kind of knew this was going to take place because I had that faith and trust in God and He gave me that word of deliverance and I stood on His word and it finally came to manifestation," Love said.
Asked if he thinks the DA's office will attempt to pursue the charges against him later, Love quoted the book of Isaiah.
"That is all in God's hand, you know what I'm saying? 'No weapon formed against me shall prosper,' so regardless of what happens, God got me. I am protected by His blood. They can try what they can, but they won't prosper, you know?"
The DA's office dropped the case Wednesday, five days after a judge denied a state motion to postpone Love's Oct. 25 retrial.
"I have a great deal of concern about his walking out of jail," District Attorney Barry Johnson said earlier Wednesday. "It is because of the ruling of the 19th State District Court not giving us that 90 days. If he does get out and walk on the street, it is because of that ruling."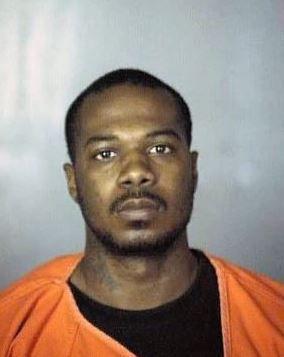 Prosecutors would not comment on whether his office would pursue another case against Love.
Love, 38, was convicted and sentenced to death in the March 2011 shooting deaths of Keenan Hubert, 20, and Tyus Sneed, 17, at the former Lakewood Villas apartment complex, 1601 Spring St. He spent three years on death row before the Texas Court of Criminal Appeals reversed his conviction and death sentence and awarded him a new trial on procedural grounds. The court ruled that text messages were improperly used against him because they were obtained without a warrant.
On Friday, Judge West rejected a motion from prosecutors in Johnson's office to postpone Love's trial for 90 days. Prosecutors said they had a red hoodie that a witness said Love was wearing on the night of the murder, and they needed time to have it tested for DNA and gunshot residue.
That testing evidence was crucial to prosecutors because the witness recanted his testimony a month before the upcoming trial, First Assistant District Attorney Nelson Barnes said.
"The motion sets forth our position completely," Johnson said Wednesday. "Our situation is something that came up recently as we were preparing for trial and we could not put the prosecution at risk. We had no other choice but to dismiss and keep working on the case. That is what we did. I can't talk about the ruling of the 19th District Court, but if Albert Love gets out of jail, it is because of that ruling."
When asked why his office was not prepared for Love's retrial when it had almost three years to get ready, Johnson said, "Things happened that are beyond our control."
"When we have a witness recant a month before trial, we have to turn over every stone and that is what we were doing," Johnson said. "We were just asking for an additional 90 days. That was our first motion for continuance. The reason the case was delayed from the time we took office in January 2019 was because the defense lawyer had cancer. Things are beyond our control. We just needed 90 days to get the DNA back, which could prove exculpatory or inculpatory."
Johnson said they didn't send the hoodie for DNA testing to a private lab because they are "outrageously expensive and my understanding is they are not much quicker than the other labs."
The dismissal motion says the state must prove that Love was at the crime scene when Hubert and Sneed were killed in an ambush-style slaying.
"Two crucial items of evidence supporting this fact, which were available during the initial trial, are presently unavailable for use during a new trial scheduled to begin on October 25, 2021," the motion states. "First, electronic text messages were critical evidence of Defendant's presence at the time and place of the murders which was presented during the 2013 trial. However, due to the decision by the Court of Criminal Appeals, these material and highly probative text messages are presently inadmissible for use.
"Second, a witness provided a recorded statement, and was anticipated to testify at trial, that Defendant was at the scene of the murders bearing an AK-47 styled rifle and wearing a red hoodie and red sweatshirt. The witness has within the last few weeks recanted his statement, now asserting his recorded statement to have been false," states the motion to dismiss.
The Court of Criminal Appeals reversed the case in 2016, ruling that Waco police failed to get a search warrant for the incriminating text messages found on Love's phone and that evidence was improperly admitted at his trial.
Because of the witness' recantation, prosecutors said it became necessary to have the hoodie tested for DNA and gunshot residue, which the motion says could prove Love's involvement in the shootings or help his case, depending on what the forensic analysis shows.
The motion to dismiss, filed by Barnes, said the state has a "duty" to dismiss the case in light of West denying the motion for continuance.
"The McLennan County Criminal District Attorney's Office has a Constitutional, statutory, and ethical duty not to proceed with the prosecution of the above cause prior to the availability of the results of potentially incriminating or exculpatory evidence in this capital murder case," the motion states.
According to court records, the DA's office obtained its first subpoena for witnesses for the Oct. 25 trial on Sept. 19. West conducted a status hearing in the case on April 9 at which he set an initial trial date in August. A new scheduling order was put in place at a July 15 status conference and the August trial date was moved to Oct. 25.
Love's first trial was moved to Georgetown because Love's co-defendant, Rickey Donnell Cummings, was tried first in Waco. Cummings has been on death row since 2012. Rickey Cummings' younger brother, D'Arvis Cummings, was sentenced to 20 years in prison in September 2014. He pleaded guilty to murder as a party to the ambush slayings.
Deontrae Majors and Marion Bible, who were in the front seat of the car Hubert and Sneed were in when they were killed, were wounded in the attack but managed to escape.