Recovery is finally beginning for Marlin, one of the places hardest-hit by last week's Texas winter weather disaster.
The Falls County town of 5,607 spent most of last week without water amid widespread power outages and subfreezing temperatures. Stores quickly ran out of bottled water early last week, and icy roads thwarted efforts to haul drinking water in until Friday, when help came from the city of Waco.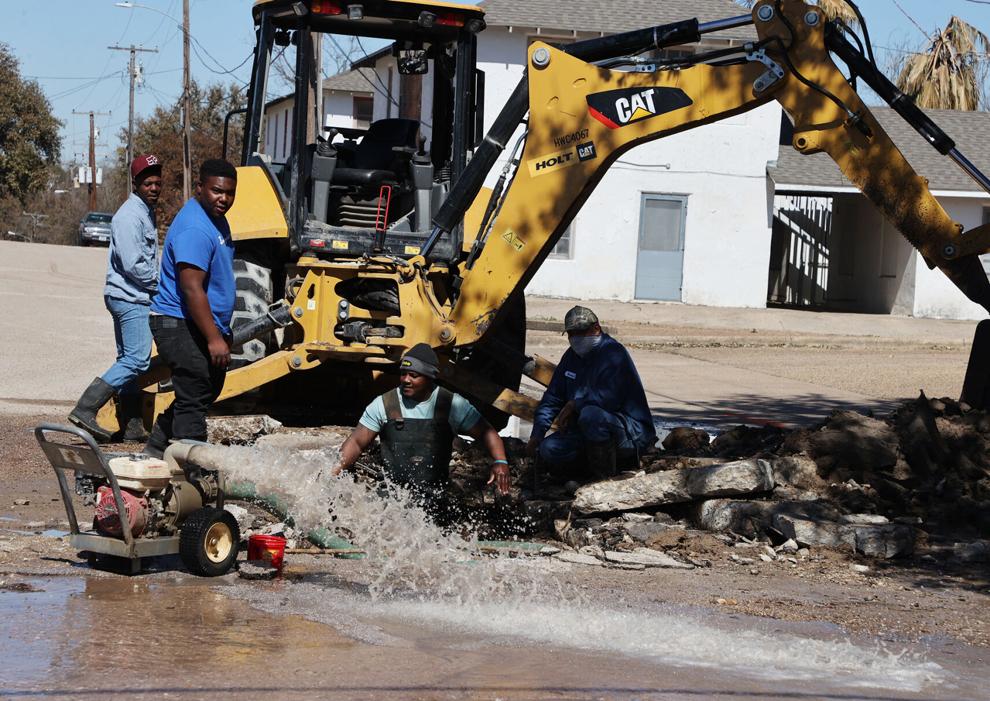 Marlin began pumping water again Monday from its water treatment plant, which had been knocked out by a power outage Feb. 14, but at the rate of 1,300 gallons per minute it took hours to get pressure in the system. In the meantime, residents lined up for nonpotable water provided by a tanker truck from H-E-B.
By day's end, most residents had running water again, City Manager Cedric Davis said.
"The towers are filling pretty good," said Davis, whose own water had been out from last week through Monday morning. "I'd say probably 85% of the city is back up. … My biggest concern is all the leaks around town."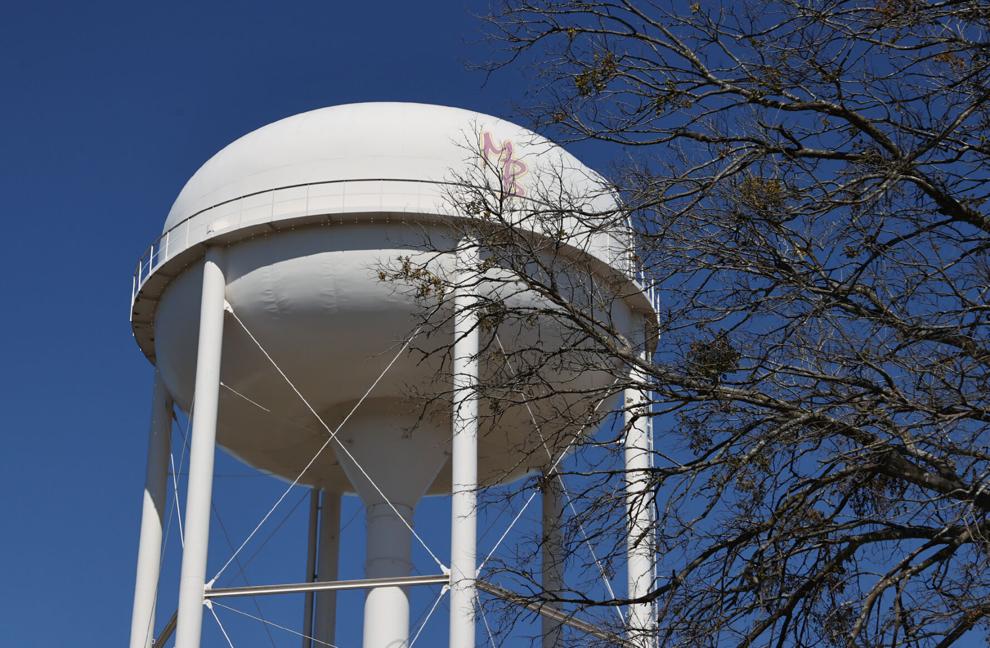 Davis is hoping the federal disaster declaration that President Joe Biden signed Saturday for Falls and 107 other Texas counties will help the city and its residents pay for the damage to water infrastructure, which is still being calculated.
He said on a call with state officials Monday, he learned that cities were instructed to document what they spend on receipts and submit them to the Federal Emergency Management Agency, which will reimburse 75% of the repair costs.
Individuals can also file with FEMA to reimburse disaster-related damages not covered by insurance, and Davis said the city will be reaching out to residents to help them apply.
Davis said it appears that Oncor, the electric delivery company, will pay for the damage caused the night of Feb. 14, when an outage followed by a surge destroyed air compressors at the plant.
Oriana Martinez, cashier at El Charro Mexican Restaurant in downtown Marlin, said the restaurant reopened to hungry customers Monday after a week of staying closed and keeping food on ice.
"We're just doing to-go orders, due to us not having so much water pressure to keep washing dishes," she said. "We're giving out food on paper."
Roger Nutt, owner of Williams Feed Store, said his store also got water service back Monday, but he had a bigger problem on his hands.
"My concern is that we've been out of feed for the last week," he said, adding that Purina and other manufacturers halted production because of natural gas shortages.
The prolonged water outage would be familiar to any longtime Marlin resident. The city opened a modern water treatment plant using a state grant in 2009 after years of water outages and quality problems. On Thanksgiving Day 2015, the city lost water service due to clogged filters at the new plant, and service was not restored for a week.
Four years later the city got another state infrastructure grant that included $6.33 million for refurbishing the water plant and building 7 miles of water line.
Mayor Carolyn Lofton said she has relied on bottled water for years, and she had several cases when cold weather hit Feb. 11. She said the city also called the Texas Department of Emergency Management about that time and asked for resources ahead of the storm. H-E-B and Walmart ran out of water that weekend, and icy roads set back deliveries during the week, she said.
"I think people realized they might want to get some supply," she said. "I noticed the stores were full of people buying supplies. A lot of people bought food to cook, but it didn't do them much good if they had electric stoves."
She had enough water to share Monday when she had 24 people taking shelter in her home, which didn't lose power.
In the meantime, she was preoccupied with getting the water plant repaired and getting drinking water to residents, both goals blocked by icy roads. When the city manager and fire chief drove to Hillsboro on Thursday to pick up a part for the water plant, she urged them to stop at convenience stores to buy cases of water, which yielded 41 cases.
Later in the week, she called Sam's Club in Bellmead and reserved a pallet of water to distribute. On Friday, she saw in her online news feed that Coca-Cola Bottling Co. had donated 100 pallets to Waco, which had about 300 customers without water.
She contacted Mayor Dillon Meek and asked if Waco would share some its supply. By day's end, Lofton announced that Waco had agreed to spare 10 pallets of its water for residents to pick up, and she thanked Meek.
"People were without water, which is why we specifically requested that if you have water, please allow those who have none to go first," she said. She said the week without water was "emotion and trying."
Still, Lofton said she doesn't think anyone was left dehydrated.
"We take care of our community," she said. "There were gentlemen riding around on the most treacherous days giving people a ride to shelter or taking meals to people."
---
Photo gallery