A 21-year-old McGregor man who was set to stand trial Monday in the sexual assault of a 14-year-old girl was sentenced to two years in prison after he changed his plea to guilty.
Luis Fernando Luna, a bricklayer, pleaded guilty to sexual assault of a child and indecency with a child Monday morning as a panel of prospective jurors waited outside the courtroom. Judge Thomas West of 19th State District Court accepted the plea agreement and sentenced Luna to two years in prison on the second-degree felony count and ordered a presentence report in the second count, a third-degree felony.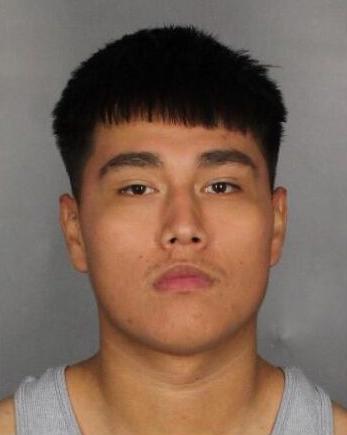 Prosecutors Tara Avants and Will Hix recommended that Luna be sentenced to deferred probation for 10 years on the indecency count. West has scheduled sentencing on that count for Sept. 27. The prosecutors had offered Luna 18 years in prison on the sexual assault of a child count two weeks ago before dropping it to two years last Friday.
The judge ordered Luna, who has been free on bond since shortly after his arrest in June 2018, to be taken into custody, where he will begin serving his two-year prison term.
Luna's attorney, Jason Darling, deferred comment on the case until after Luna is sentenced on the indecency count.
Both counts stem from an incident in March 2018 that went unreported until the girl, who was 14 at the time, went to the hospital complaining of stomach pains, according to an arrest warrant affidavit filed by McGregor police.
After an examination, doctors told the girl and her mother that she was about 13 weeks pregnant. The girl's mother asked her what happened because she knew her daughter had never had a boyfriend. The girl reported then that Luna sexually assaulted her after offering to give her a ride home from school. She said she was "too scared to say anything before," the affidavit states.
The girl told the officer she was not a willing sexual partner, she was assaulted, according to the affidavit.
After accepting the ride with Luna, who was 17 at the time, the girl reported he passed her house, drove to an alley along some railroad tracks and concealed his purple car in some high weeds and brush. She said Luna hopped over the console and sexually assaulted her in the passenger seat of the car.
The girl told the officer she was "in shock because of what was happening" and was unsure how long the assault lasted. The girl told Luna she was going to tell her father if he didn't "get off of her," the affidavit states.
"Luna stopped and told her 'with an attitude,' 'OK, just chill,'" according to the affidavit. He then drove her home.
The girl gave birth to a daughter, officials said.