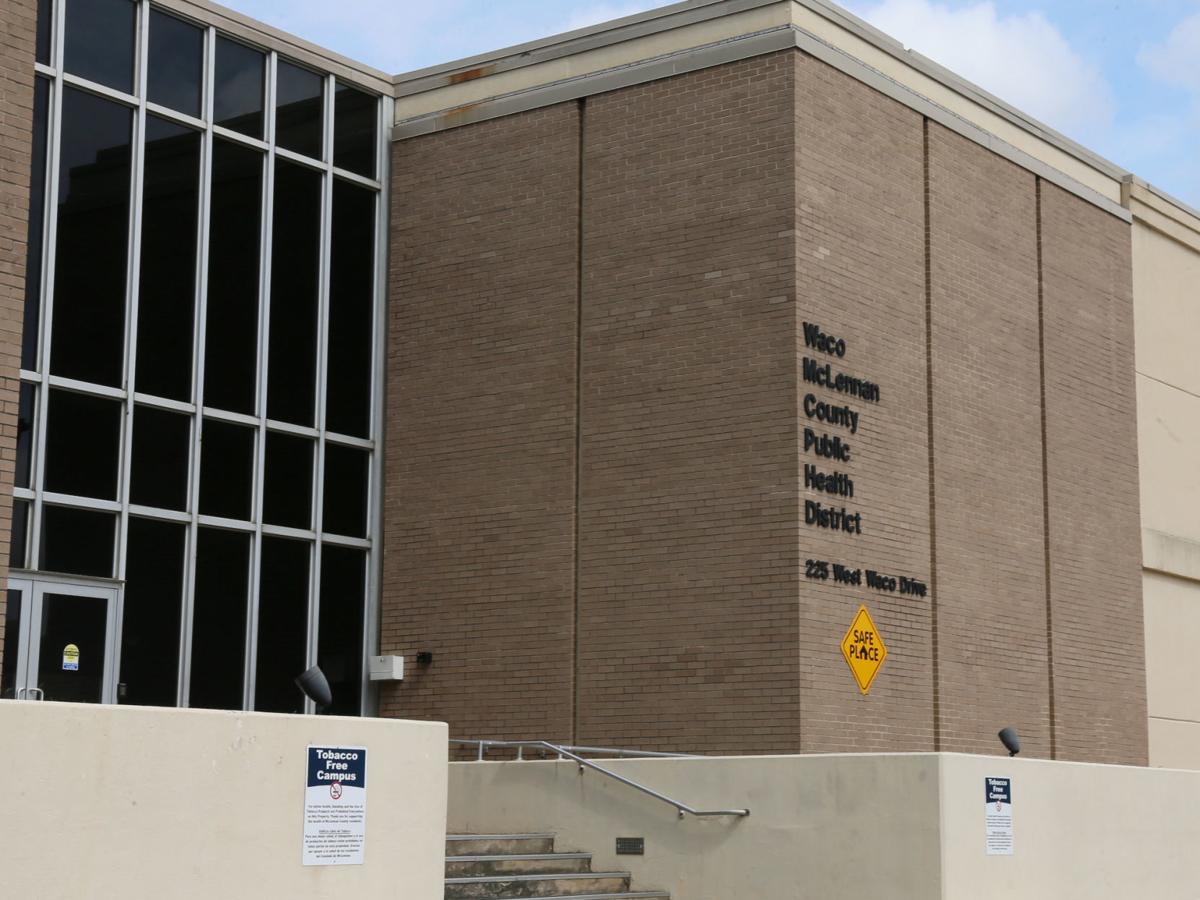 The Trib has dropped its paywall on all the coverage related to the coronavirus. Find all the coverage on our coronavirus latest page.
---
The Waco-McLennan County Public Health District announced five new COVID-19 cases Thursday, bringing the local total to 33.
Four patients have been hospitalized, up from three Wednesday, and two patients have recovered, the health district announced in a press release.
No deaths had been reported in McLennan County as of 3 p.m. Thursday.
Health officials declined to release the number of COVID-19 tests that have been conducted across the city. As a requirement under Waco Mayor Kyle Deaver's shelter-in-place order issued Monday, all labs in Waco conducting testing must report their COVID-19 testing numbers and results directly to the health district by 5 p.m. each day for the previous 24 hours.
Health district spokeswoman Kelly Craine said the district is deferring to the Texas Department of State Health Services, which is collecting testing numbers and results from all labs across the state. Gov. Greg Abbott mandated the reporting to the state health department in an executive order issued Tuesday.
The Tribune-Herald plans to seek testing numbers through public information requests.
Meanwhile, the Bell County Public Health District announced its first COVID-19-related death Thursday, as the number of cases there reached 20.
The person who died was a Temple woman in her 80s, according to a press release. Her family has been notified.
Also on Thursday, the Bell County health district reported another COVID-19 case, bringing Bell County's total to 20. The most recent person infected with the new coronavirus is a Killeen woman in her 50s.
Statewide, at least 18 people have died from complications related to the coronavirus, according to the Texas Department of State Health Services. That number does not include Bell County's death.
Texas had reported more than 1,424 COVID-19 cases in 92 counties, Gov. Greg Abbott said in a press conference Thursday. That includes at least one confirmed case each in Limestone, Falls and Coryell counties, as of Thursday at 11 a.m. One case previously reported in Bosque County actually involved a patient who is not a resident of Bosque County, said Brett Voss, spokesman for the Goodall-Witcher Hospital in Clifton.
The state had 95 people test positive for the disease as of March 20.
Abbott said 100 patients have been hospitalized statewide because of COVID-19, adding that less than 10% of people who test positive need to be in a hospital as of this time.
Last week, Abbott said the state would increase coronavirus testing by 15,000 tests per week. In the past six days, Texas had exceeded that number, going from 2,335 tests by March 20 to 21,424 as of Thursday, the governor said.
Craine, the local health district spokeswoman, said the patients who recover from COVID-19 are included in the total case counts. The health district is tracking the number of cases since it received its first positive test result March 17.
The health district's team of epidemiologists check in with COVID-19 patients daily, particularly those who are quarantined at home, Craine said. They make sure the patients' conditions have not worsened and determine what to do if a patient does get worse. The patient's physician and the epidemiologists determine whether a patient has recovered and is no longer infectious.
For most people, the new coronavirus causes mild or moderate fever and cough. It can cause more severe illness, including pneumonia, for some, especially older adults and people with existing health problems.
The vast majority of people recover from the new virus. According to the World Health Organization, people with mild illness recover in about two weeks, while those with more severe illness may take three to six weeks to recover.
In related news, Waco judges said Thursday that all McLennan County jury trials, including those in the five district courts, will be suspended until May 11 at the recommendation of the state's top judicial officials.
---
Photos: Today's top pics from the coronavirus outbreak
Concerned about COVID-19?
Sign up now to get the most recent coronavirus headlines and other important local and national news sent to your email inbox daily.