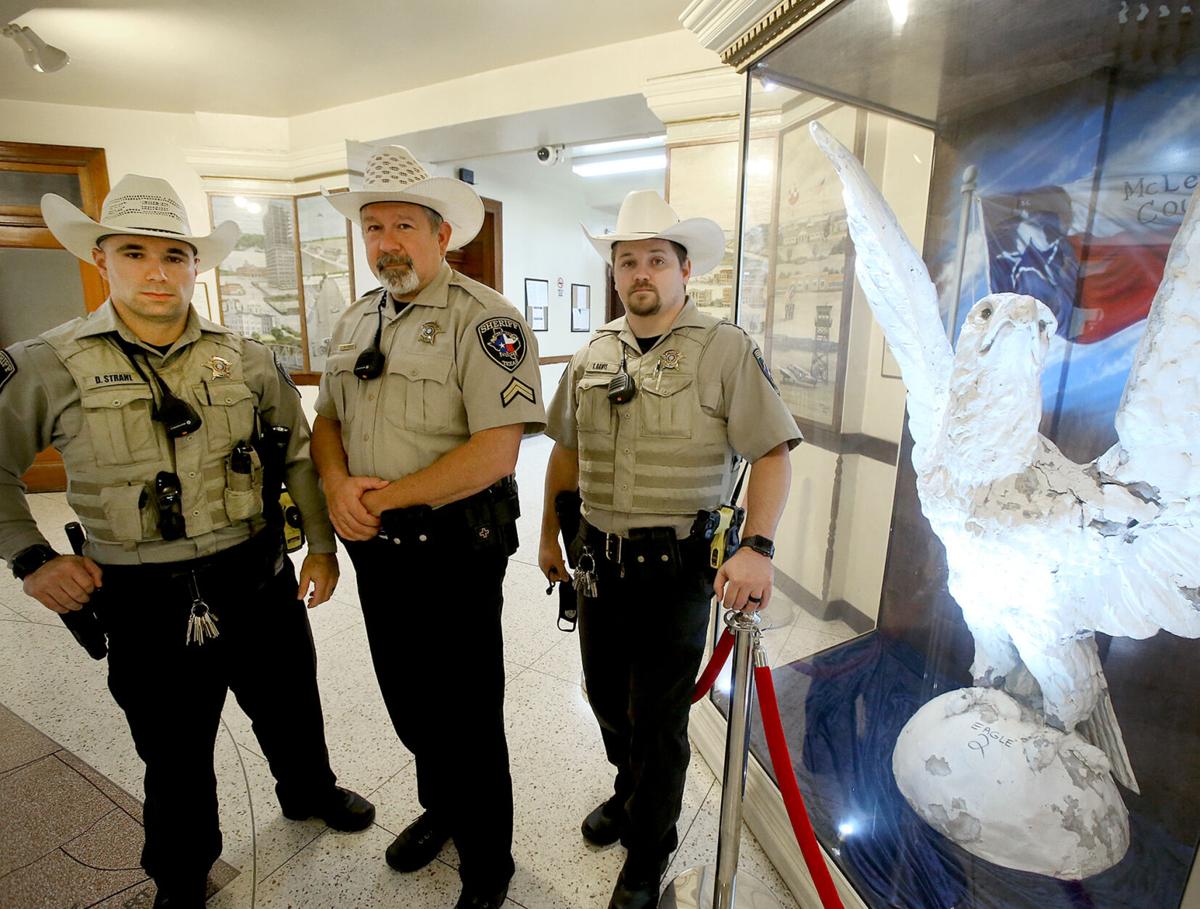 As American forces pull out of Afghanistan and the Taliban tightens its grip on the war-torn nation, three McLennan County deputies who served in Afghanistan during the 20-year conflict are mindful of the troops who never made it home, the soldiers who continue to struggle and the Afghan people left behind.
McLennan County Sheriff's Office Cpl. Jeff Aguirre and Deputies Kenny Davis and Daniel Strahl tried to avoid the thorny political debate governing America's withdrawal from Afghanistan like they would a roadside bomb. However, each rejected the notion that their service to the country was wasted — as some have suggested — because of how quickly the resurgence by the extremist group seized control.
Aguirre, 48, a Waco-area native, was a member of the sheriff's office narcotics task force before taking a job as a civilian employee of a company that contracted with various state agencies. He was in Afghanistan from October 2006 to December 2010, and his team was assigned the task of training Afghan National Police.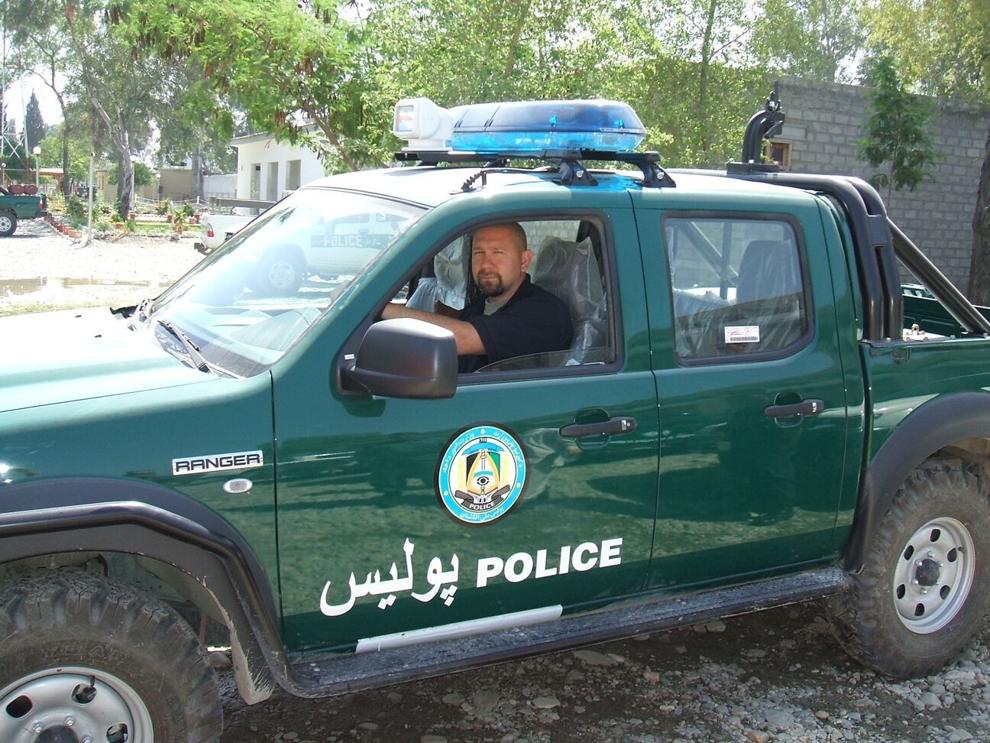 Davis, 31, grew up in Crawford and joined the Army when he was 20. He was part of an artillery battalion at the Forward Operating Base Salerno in the southeastern province of Khost from December 2011 to October 2012.
Strahl, 28, started his four-year career in the Marine Corps in 2011 after graduating from China Spring High School. He served in the southern province of Helmand from July 2013 to December 2013 as part of the 8th Engineer Support Battalion.
"I try not to give my opinion about whether or not I agree with the pull out," Aguirre said. "I think it was premature. I think we gave those people the last little bit of hope most of them will ever see in their lives, and when we left, so did that hope."
Davis described the past week's events as "bittersweet," while Strahl called it a "no-win situation" and compared the withdrawal, in some ways, to the end of the Vietnam War, as crowds scrambled to catch flights out of Saigon, as they did this week in Kabul.
Davis said he was not surprised with how quickly the Taliban took control of the country.
"It was something they had planned from the beginning," he said. "They knew we were going to leave at some point. They had their plan on how they were going to execute it and whenever we started to pull out, they executed the plan they had been working on since probably the first time somebody said we were going to pull the troops out of Afghanistan. But I don't feel like my service was wasted. We still had a job to do. We still went, we executed, we did our job. It wasn't a waste."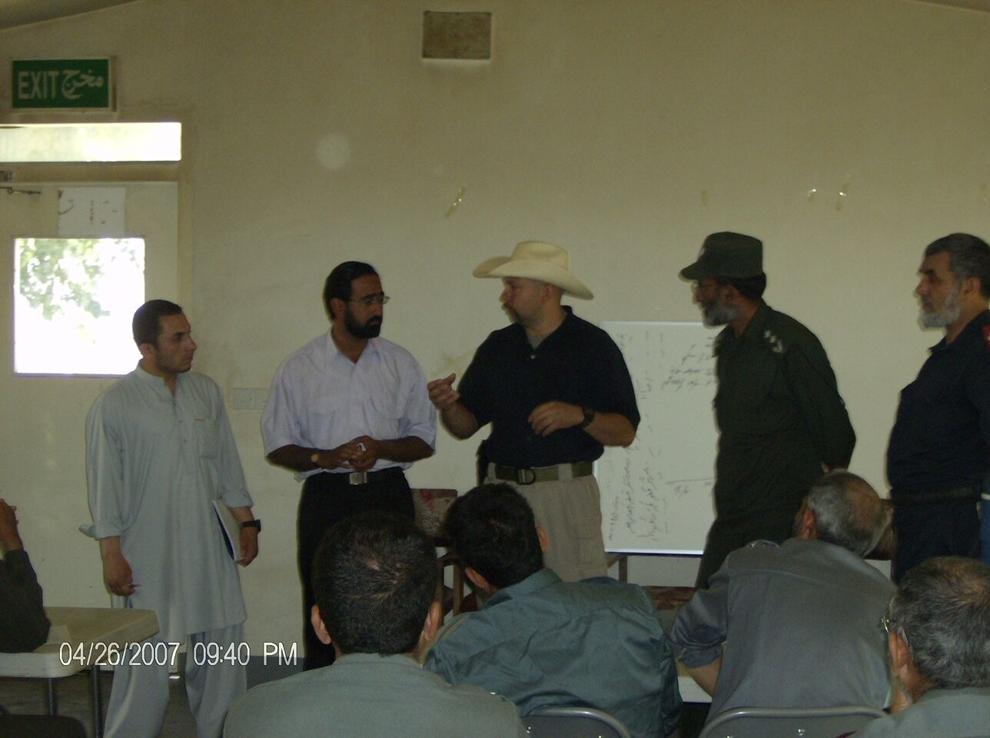 Aguirre, too, said he is proud of the job U.S. troops and allied forces performed.
"The agonizing reappraisals can be left to policymakers, historians and the American people," Aguirre said. "Our job was to protect people and help them rise up. For a moment in time, I feel we did that proudly and hope that echoes long after we are gone.
"It's never a waste, but people died. They brought home nightmares. They left limbs. At the time, everybody there thought they were doing it for the right reason. I still believe we went there for the right reason. I don't like to think that our friends and our countrymen died there and it's going to go back to where it was before we got there. That hurts. I think those people who are still there deserve better than what they are about to get."
The people of Afghanistan, for the most part, were very welcoming of U.S. forces and were grateful for the help, Aguirre said.
"Five or six different dynasties tried to take over that country, going back to Alexander the Great, the Sikh Dynasty, the Brits, the Russians and then we got there. That country has always been at war at some point," Aguirre said. "If it is anything like it was before, it's going to be horrific. While we were there, little boys were killed for playing soccer, girls were killed for going to school, women were killed for being raped. It's going to be horrific."
While much has been said about the trillions spent in the war and the resources and equipment left behind, Strahl said he is more concerned about the lives lost in combat and those who continue to be affected by their service. Strahl, Davis and Aguirre all have had friends who died by suicide after returning home from war.
"It takes a toll," Strahl said. "I don't think any of us really care about the money or the resources. It's the lives lost and the ones we continue to lose."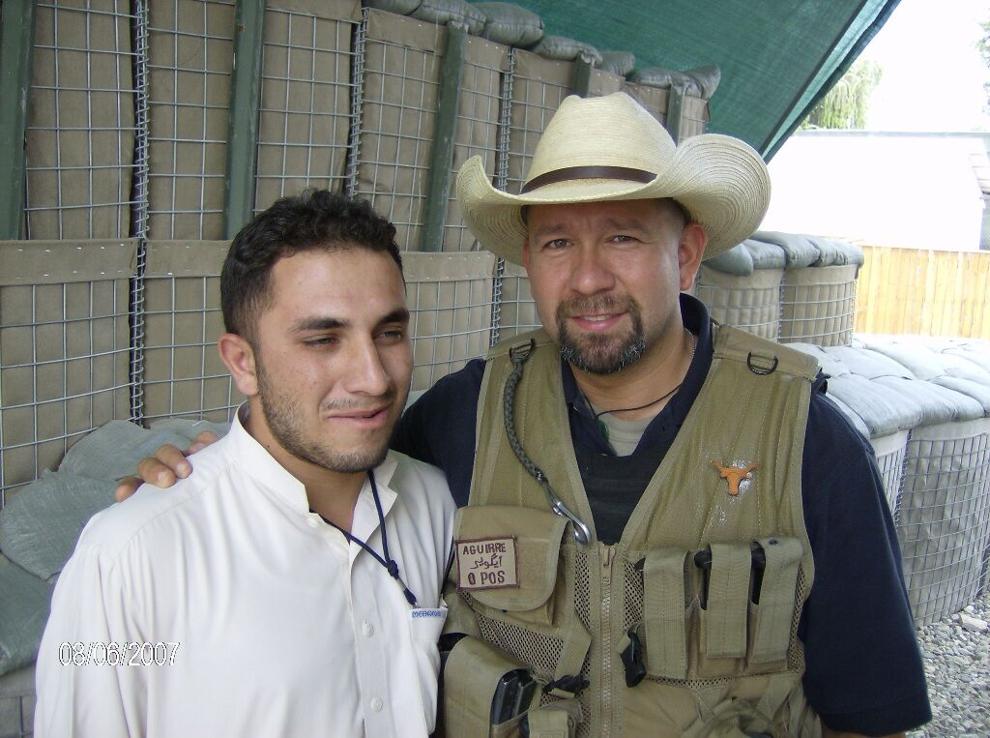 The private contractor Aguirre worked for helped train the Afghan National Police. During that time, he worked with an Afghan interpreter he called A.J. Eventually, A.J. and his family were able to resettle in Germany, where he now works as an interpreter and has become a German citizen.
A.J. asked that his real name not be used because he fears reprisals from the Taliban. He said in a phone interview that his homeland will be in shambles without American support.
"It's very, very sad," he said. "It's very sad that 20 years of American help has gone for nothing. They tried to help us. They tried to support our military. They tried to fight against the Taliban terrorists. Every Afghan is very sad about this situation.
"Without the presence of America, it is impossible to control Afghanistan, and we are very, very, very sad that America left our country. We very much appreciate the help of America. We got education, women's rights, children's rights, everything, but without presence of America, we will lose everything," he said.