Authorities reported icy roads, multiple wrecks and frozen, treacherous bridges around Greater Waco and expected more of the same Wednesday as the National Weather Service extended its winter storm warning for Waco and McLennan County through 9 a.m. Thursday and forecast more ice accumulation.
The Texas Department of Transportation reported at 4:15 p.m. that ice and snow could be expected on all roadways, particularly bridges and overpasses. No major roadways were closed, but unnecessary travel was discouraged.
Temperatures are expected to stay below freezing in Waco and McLennan County all the way through Thursday morning, said Steve Fano, a National Weather Service meteorologist in Fort Worth.
"Hazardous travel conditions will continue, until temperatures get above freezing and the sun comes out," Fano said.
Sgt. Ryan Howard, spokesperson for the Texas Department of Public Safety, said in an email that area troopers responded to "dozens of motorist assist/crashes" Tuesday morning, many from rural areas, such as Interstate 35 near West, Farm-to-Market Road 317 between Moody and McGregor, and State Highway 6 between Riesel and Waco.
Waco police Tuesday morning said wrecks were common, and roadways such as Herring Avenue and Lake Shore Drive were especially hazardous.
"Our officers have responded to more than 20 crashes today," Waco Police Department spokesperson Cierra Shipley said by email.
She also said no major injuries had been reported.
Police in Hewitt responded to 2 crashes, while police in Woodway responded 5 through Tuesday morning.
"(It) looks like all crashes were the result of slick roads and vehicle sliding," said Khalil El-Halabi, assistant chief of Woodway Public Safety Department.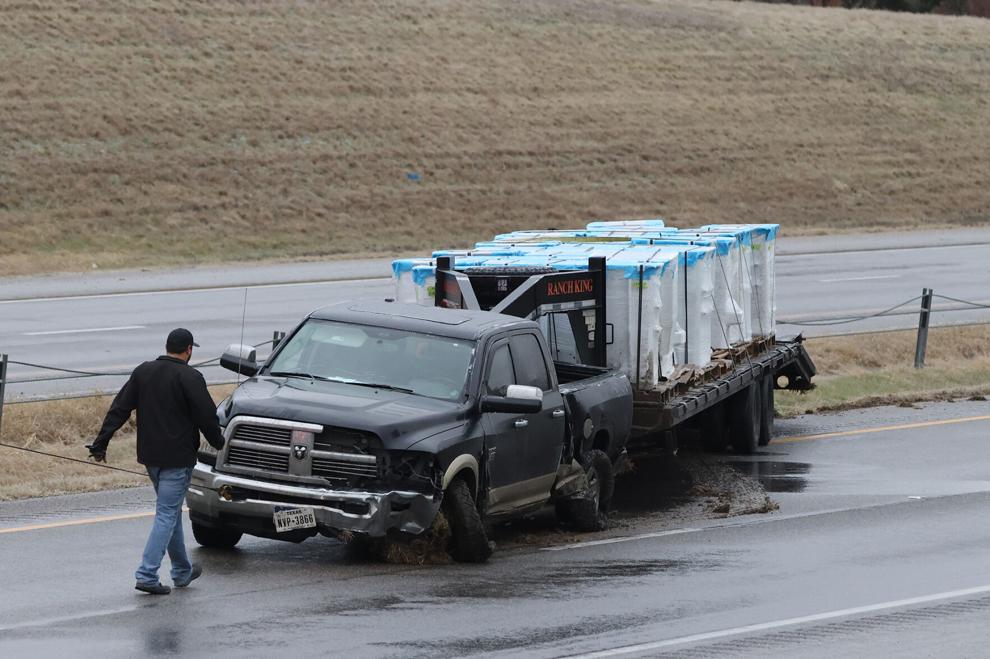 Waco Fire Department also tweeted about responding to a multiple accidents and fall injuries.
Ascension Providence Medical Center saw an increase in people with fall-related injuries going to the emergency department because of the winter weather, according to a statement Tuesday evening. Residents should stay in if possible to reduce injuries related to walking or driving in icy conditions, the Providence statement says.
Waco-McLennan County Emergency Management Coordinator Elizabeth Thomas also recommended avoiding travel and using caution on slick sidewalks.
"On behalf of (McLennan County) Judge (Scott) Felton, we would like to remind everyone to please be careful with the icy conditions whether you are walking outside or driving on the roads," Thomas said by phone Tuesday. "Stay safe and warm."
According to Texas Department of Transportation crash records, McLennan County typically has fewer than 12 to 16 crashes per day at the end of January and beginning of February.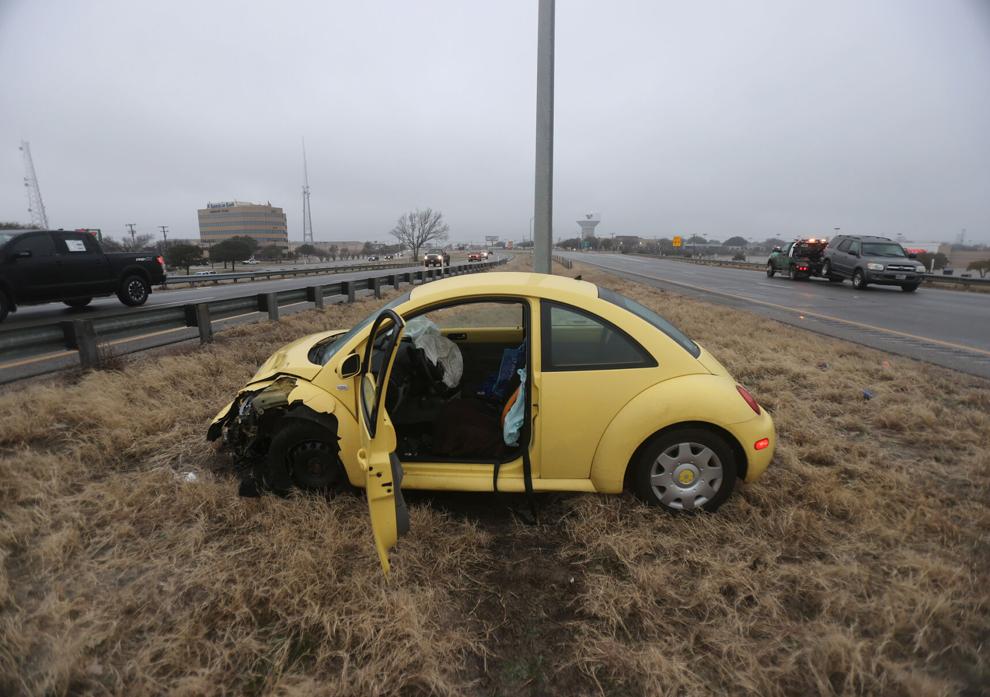 The Woodway Public Safety Department advised motorists Tuesday to avoid Bosque Boulevard and Highway 84.
Old Lorena Road closed Monday evening between Riverview Road and Highway 84, Lorena police reported.
The National Weather Service station at Waco Regional Airport showed temperatures in the 20s throughout daylight hours Tuesday, with about 0.14 inches of rain and freezing rain falling throughout the day.
"Waco and McLennan County will pick up light freezing rain and sleet overnight Tuesday with light accumulations into Wednesday morning," Fano said. "On Wednesday precipitation will switch from wintry mix to freezing rain and 1/4 inch of ice may accumulate. Freezing rain will start around 9 or 10 a.m. Wednesday and continue on and off throughout the day. High Wednesday will be 32 and low Wednesday night will be 31."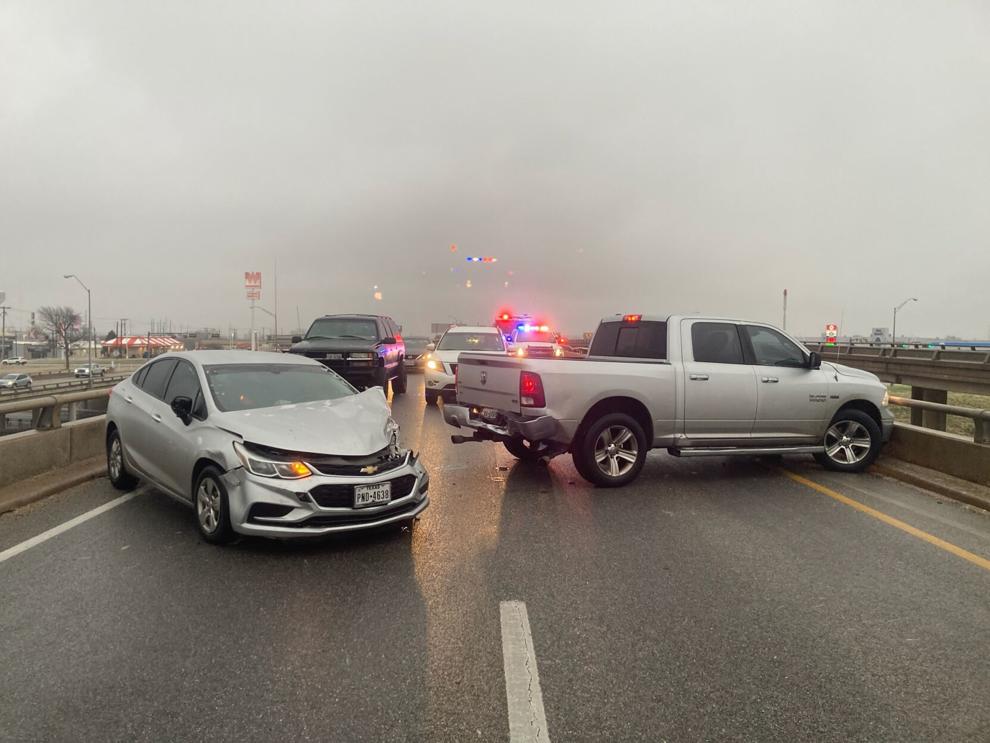 Overcast skies will continue all the way through Wednesday and Wednesday night, he said.
"You might see sun Thursday around sunset. Skies will clear out Thursday night Friday morning," Fano said. "Whatever slush forms on the roads from driving will freeze again overnight. Temperatures won't get more than a degree above freezing until the skies clear out."
The weather service forecast for Tuesday night called for a low of 27 degrees and a 60% chance of precipitation overnight, with less than 0.1 of an inch of ice accumulating.
"Monday's sleet, rain, and freezing rain froze on roadways overnight, creating numerous slick spots and patches of black ice on roads," a National Weather Service Facebook post said early Tuesday. "Additional sleet and freezing rain today and tomorrow will only worsen the condition of the roads. Please avoid travel if you can, but if you have to travel...please SLOW DOWN, don't use cruise control, leave plenty of distance between you and other vehicles, and brake and accelerate very slow."