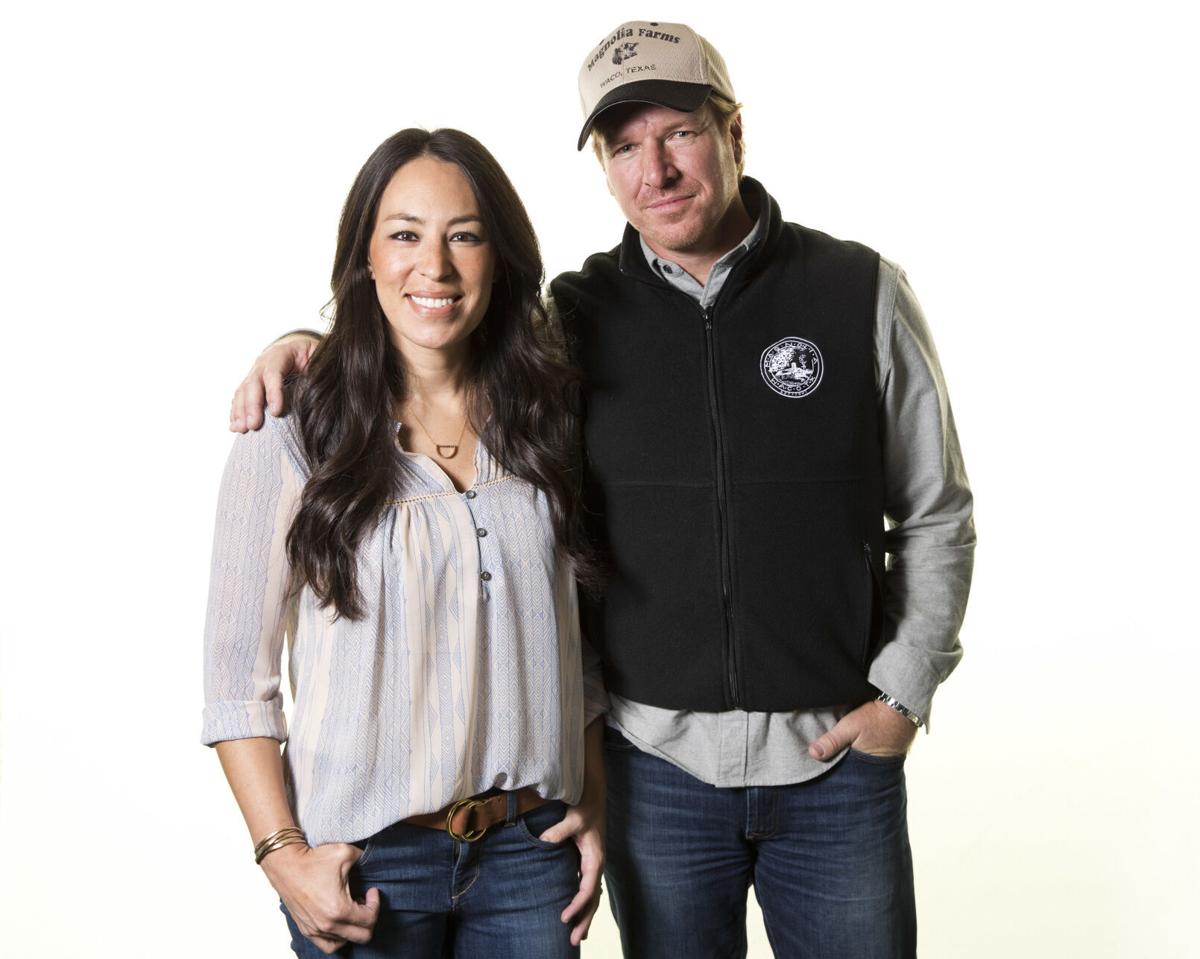 Magnolia fans, there is now an app for that — one with access to Magnolia Network programming, shopping perks, educational videos and other connections to Chip and Joanna Gaines' expanding empire.
The new, free app, which became available Thursday, offers customers a combination of access to Magnolia Network programming now on the Discovery+ streaming service and shopping, instruction, home lifestyle advice and more from the Gaineses' Magnolia.com website.
Those hoping the app would allow free viewing of the expanded Magnolia Network programming — more than 150 hours' worth for plenty of binge viewing — will find it still requires a Discovery+ subscription for $5 monthly, $7 without ads, although a free one-week trial is available.
Since Discovery+ launched in January, the streaming service has accumulated an audience of 15 million subscribers to programming from Discovery channels including Food Network, HGTV, Animal Planet, TLC, the Oprah Winfrey Network and the Travel Channel. The Discovery+ subscriber base is growing, but trails the reported spring numbers for HBO Max with 44.2 million subscribers, Disney Plus with 103.6 million and globe-spanning Netflix with 200 million.
In a press release, the couple, whose "Fixer Upper" home renovation series planted the seeds for Magnolia Network, said the programming expansion realizes the dream they had for the venture.
"From the beginning, our aim for Magnolia Network has been to tell good stories. Stories that bring us together, that inspire and encourage us all to try something new. Stories that are told in ways that feel authentic," the press release says. "And while our plan has evolved along the way, our original vision for this network has remained the same: to create a space where people leave feeling like it was time well spent. We're so excited to finally share these incredible stories with you all."
Magnolia Network programs that have already aired episodes on Discovery+ include "Fixer Upper: Welcome Home," "Magnolia Table with Joanna Gaines," "The Lost Kitchen," "Home on the Road with Johnnyswim" and the documentaries "Running On Hope," "The Courage To Run," "The Making of Magnolia Table" and "Breaking New Ground: Expanding the Silos."
Those series expanded Thursday with another 19 series making their debut, spanning home design and renovation, cooking, gardening, stories of personal inspiration and entrepreneurism as well as the entire five seasons of the original "Fixer Upper." Among those series are Waco carpenter Clint Harp's "Restoration Road With Clint Harp;" "(re)motel," about motel restorations; "The Artisan's Kitchen" with baker Bryan Ford; "Where We Call Home," where commercial and unconventional properties are turned into residences; and "Van Go," where Brett Lewis converts vans into tiny homes.
New Magnolia Network episodes and series will be released on Fridays.
The Magnolia Network offers non-Magnolia programs as well with past episodes of "The French Chef" with famed chef Julia Child; "Monty Don's Gardens," in which Monty Don visits gardens around the world; and "World's Most Secret Homes."
App users can access new Magnolia Workshops in cooking, home design, the arts and gardening, curated by Joanna Gaines and led by nationally known personalities including interior designer Brian Patrick Flynn, pastry chef Zoë François, chef Katie Button, painter and textile designer Helen Dealtry, Floret founder Erin Benzakein and plant stylist Hilton Carter.
The phone app also connects users to recipes, design information, shopping, posts from Joanna Gaineses' Magnolia blog, ticketing for Magnolia events and Waco-Magnolia tourism.
The Magnolia Network will appear on cable networks in January when it rebrands the DIY Network channel, featuring Magnolia programming, past "Fixer Upper" seasons and new seasons of DIY programs.