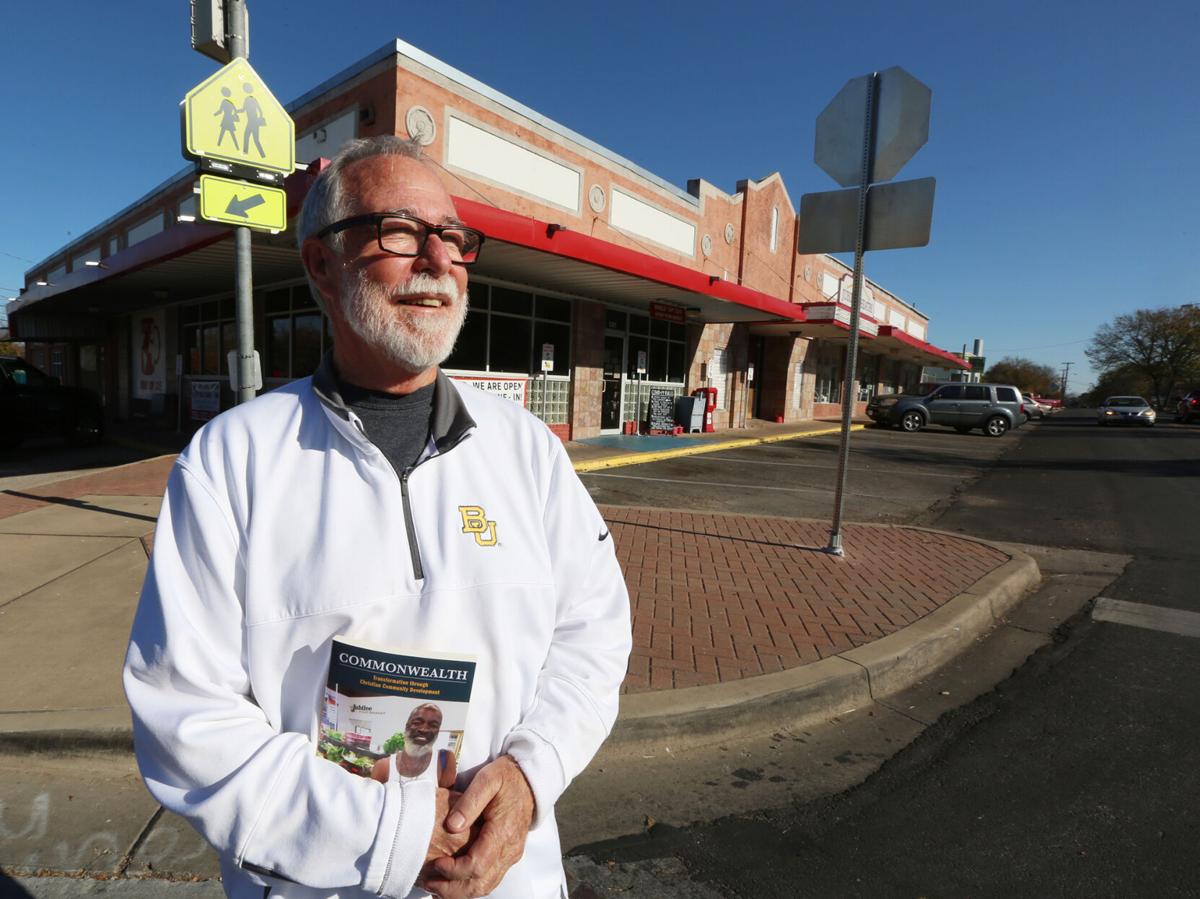 Veteran Waco community development leader and Christian minister Jimmy Dorrell dedicates his new book "Commonwealth" to almost 40 people, whose lives and actions formed the raw, living material from which he shaped the book: from substance abusers to police officers, poor neighbors to active preachers, scrappy kids to the health-impaired, family members to colleagues.
All are on a first-name basis to the co-founder and former executive director of Mission Waco, and all, he fervently believes, have personal worth in the eyes of God.
It is a lesson Dorrell, 70, has sought to embody in some four decades of working with the poor and marginalized in Waco: The best way to help those in need comes eye-to-eye, hand-in-hand, and shared.
"Relationships are priority," Dorrell said.
After stepping down from Mission Waco almost three years ago, Dorrell spends his time in preaching the good word of Christian community development. He continues to teach classes in Community Development and Ministry at Baylor University's Truett Seminary and Southern Methodist University's Perkins School of Theology and serves as pastor at Waco's Church Under the Bridge.
With John Calaway, a former student, now steering the ship at Mission Waco as its executive director, Dorrell says his "swan song" is encouraging other Christians to pay attention to the hard, slow work of community transformation as an effective, rewarding way to heed God's call to help the poor and disadvantaged.
It also targets the heart of what Dorrell considers a blind spot in American Christianity, the relative wealth of most Americans compared to the world's poor and an inability to step outside values embedded in American culture when it comes to sharing that wealth.
"Somewhere along the way, capitalism became the god with a little Christianity mixed in," he said.
Experience tells him that the period between Thanksgiving and Christmas shows the greatest outpouring of Christian and civic charity to people suffering material shortages: drives to provide food, clothing and toys for those who may lack them, financial gifts to the organizations serving them.
"One-third of our donations come in between Thanksgiving and Christmas," Dorrell said.
Such seasonal concern, however, often does not address the day-to-day issues of unemployment, substance abuse, violence, homelessness, undereducation, inadequate housing and more that often cluster in poor neighborhoods.
Worse, outside help often is unidirectional, with little appreciation of the opinions or wants of the people at its receiving end.
"There are certain principles of community development that churches don't get," Dorrell said. "There's often a lack of dignity and empowerment."
It is important to let the recipients of help shape what that help will be.
"We have to share gifts we both have to rebuild the neighborhood," Dorrell said.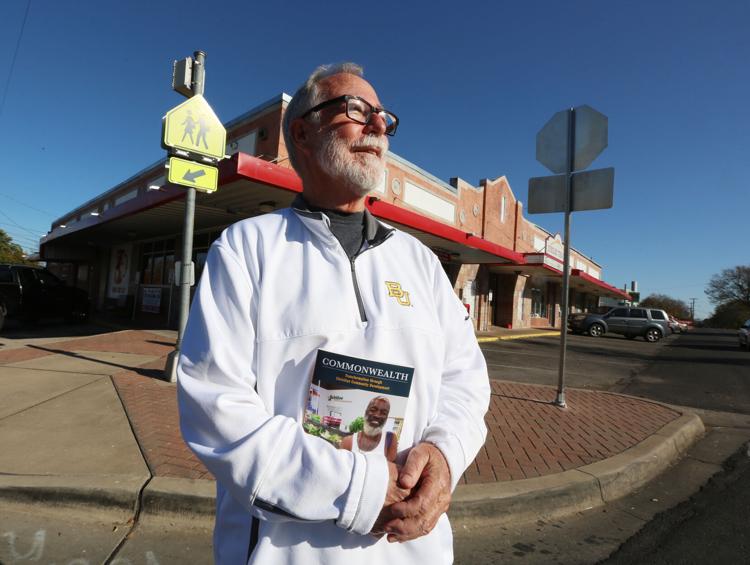 The revitalization of the Waco neighborhood centered near North 15th Street and Colcord Avenue forms the experiential core of Dorrell's book, whose full title is "Commonwealth: Transformation through Christian Community Development." It is a decadeslong story of how Dorrell, his wife Janet, their neighbors and dozens of like-minded supporters turned an area once populated by drug addicts, crumbling homes, broken families, alcoholics and crime into a stable, safer place replete with renovated houses, small businesses and restaurants, the Jubilee Theatre performance space and the Jubilee Food Market, a community grocery store.
Mission Waco's community support, too, has spread its branches over that time to become a nearly $4 million organization with component ministries including the My Brother's Keeper homeless shelter; job training at the Meyer Center; Manna House, a drug treatment house; a Christmas Toy Store where people with limited means can buy presents for their family and friends; and a poverty simulation that has given some 24,000 largely middle-class participants insight into what life is like for people without income or shelter.
Those services and ministries were built over time and within webs of relationships. Churches and Christians wanting to affect their communities in similar ways will have to confront their views of wealth and its responsible use, and the equally thorny question of how to build relationships, Dorrell said.
In a culture where people tend to live, socialize and worship with others of similar economic status and world view, leaving that comfort to help others does not come easy.
"We can't figure out how to build a relationship with people who aren't like us. It is hard," Dorrell said. "But people with a problem must be a part of the solution to the problem."
"Commonwealth" is published by 1845 Books, an imprint of Baylor University Press.
Get local news delivered to your inbox!
Subscribe to our Daily Headlines newsletter.