When Isaac Carrier heard about former G.W. Carver Middle School Principal Phillip Perry's death, he reached out to a friend in the district to offer his condolences.
"I couldn't imagine at that time what that was like," he said, referring to Perry, 49, dying from COVID-19 complications March 31.
In the weeks that followed, Carrier heard about some openings at Waco schools, and eventually that "interest turned into interviews" and a job offer to fill Perry's position as principal.
"This just felt right," he said.
Transformation Waco, the charter system that partners with the Waco Independent School District to operate five schools, selected Carrier to serve as Carver's next principal. He started July 1.
This is the second consecutive year Carver has had a new principal. Perry, 49, served as principal of G.W. Carver Middle School from May 2019 until his death in March. He was the first McLennan County resident to die from COVID-19 complications.
But Carrier is not the only new face students will see shepherding their schools, during the coronavirus pandemic that has led to almost half of all Waco students choosing to start the school year Tuesday via remote instruction. At least five Waco schools have new principals this year.
Two other Transformation Waco schools have new principals, Alta Vista Elementary and J.H. Hines Elementary, as well as two Waco ISD schools, Parkdale Elementary and Provident Heights Elementary.
Parkdale Elementary School Principal Lena Ortiz started her first year as a principal this school year, after serving as an assistant principal at Cesar Chavez Middle School for the past three years. Before that, she taught fifth grade for eight years and served as an instructional specialist for one year, both at Kendrick Elementary School.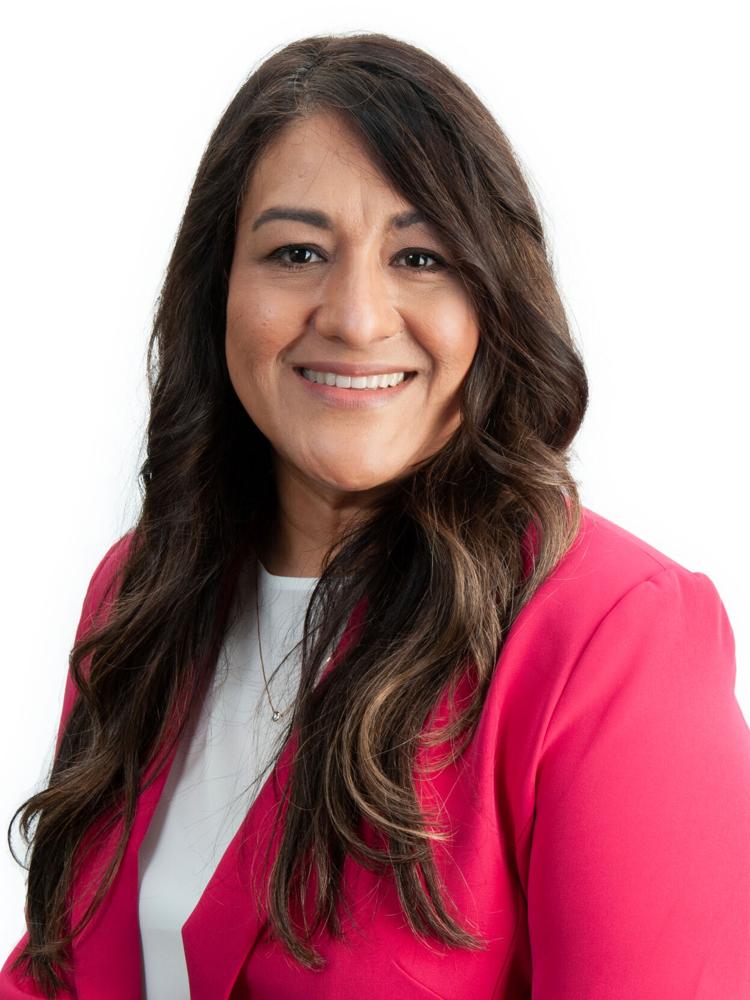 Ortiz loves a challenge, so she did not shy away from pursuing the principal job despite the drastic changes to the educational environment. This school year might be the biggest challenge Ortiz has faced as an educator, one she likely will never forget, she said.
"It is brand new, and I think more than anything we're going to be learning from each other, giving grace and receiving grace as we maneuver through this because it's going to be something new for our teachers and for our students," Ortiz said.
Staff at Parkdale will use an app to track any potential COVID-19 symptoms they may have to try to prevent any sick staff members from entering the building. Another staff member will check the app before staff can enter the building and take their temperature, Ortiz said. The thermometer Parkdale is using immediately sends an email to administrators if anyone has an elevated temperature.
Students will follow markers on the hallway floors to maintain social distancing, use hand sanitizer before entering classrooms and sit in distanced seats. They can bring a water bottle to school and use the water fountains that have been converted into water bottle filling stations to fill it up. If students forget to bring a water bottle, the school will give them a cup.
"Our district has really outlined measures for us that, while they may not be 100% effective, are going to keep our students and our staff safe," she said.
For Carrier, virtual instruction and the technology that goes with it is nothing new. He spent eight years in Dallas ISD as an executive director who oversaw the coaching of principal groups and used Google Suite to hold weekly virtual principal meetings instead of making every principal leave their campus for an hourlong meeting.
Carrier has more than 25 years of experience as a teacher, high school assistant principal, middle school principal, central office administrator and education consultant. He worked in both Dallas ISD and in Aldine ISD, which is near Houston.
In Houston, he helped establish a synchronous virtual Spanish class for a school that could not find a Spanish teacher. A teacher at one school streamed her class to the other school, aligning the two schools' schedules so all students could receive instruction, Carrier said.
"It's just really an out-of-the-box thinking, and for me, the situation that we're in is an opportunity to embrace what could be, and may be an opportunity to release what was done," he said. "Some of what was wasn't necessarily the best. We have the opportunity to make what could be as good as it can be."
Carver teachers will be livestreaming instruction so that students who chose remote learning can still participate in the lesson and ask questions. The only difference is the students will not be in the room. Teachers also will record their lessons and make them available on Google Classroom so students can access the recordings later, and the school has a platform where students can submit questions outside of class time.
"I think that this situation that we find ourselves in with COVID, there are many opportunities that maybe we didn't think about before or maybe didn't take advantage of before," Carrier said. "We owe it to ourselves — we certainly owe it to our students and the families we serve — to be open-minded, to be creative, to push the envelope of innovation."
Other new Waco school principals include:
Lindsey Helton, Alta Vista Elementary
Everette Taylor, J.H. Hines Elementary
Courtney Whitaker, Provident Heights Elementary.
Concerned about COVID-19?
Sign up now to get the most recent coronavirus headlines and other important local and national news sent to your email inbox daily.