After three years of cramped life in an RV, a disabled veteran, his wife and three sons are moving into a China Spring home gifted to them by a long-running nonprofit program.
Operation Finally Home, started in 2005, collaborated with the local Sorrells & Co. firm to design and build the home, and with H-E-B Operation Appreciation, which helped pay for the project, brought in interior designers, furnished the home and stocked it with groceries.
The Tremillo family showed off the new home to visitors after a ribbon-cutting ceremony Friday morning, where former Marine Staff Sgt. Felipe Tremillo thanked everyone involved with the project from start to finish.
"This is an amazing gift to my family," Tremillo said. "They're going to grow up here and have great memories here, and we look forward to our future here, being closer to our loved ones and being out of the RV."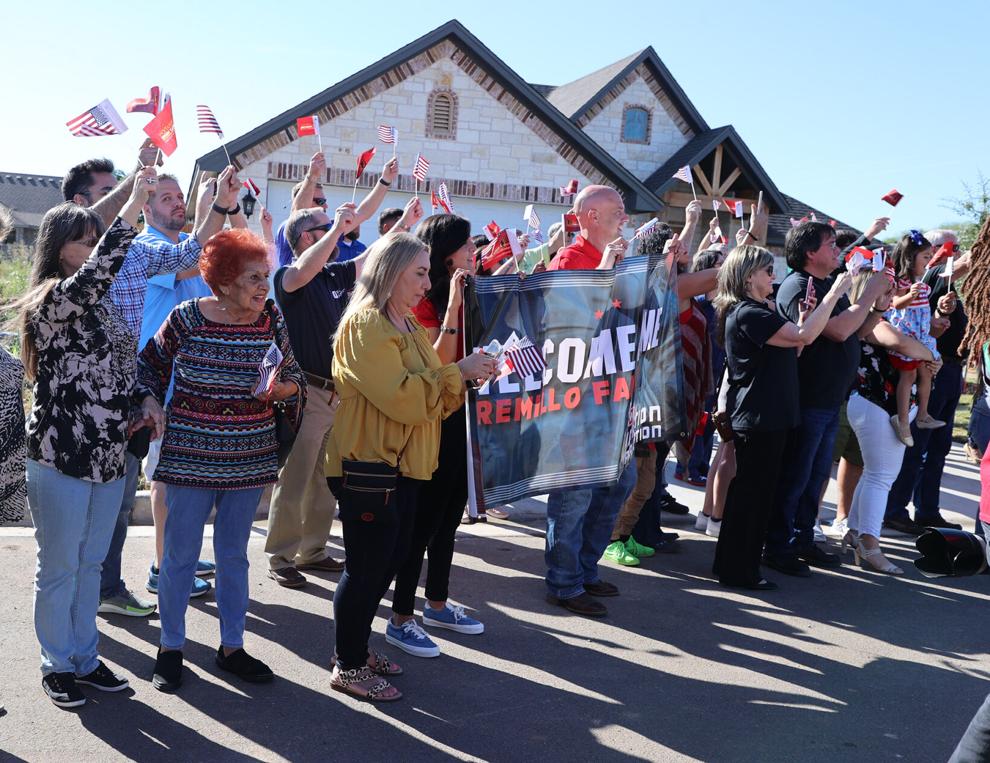 Tremillo said he never expected anyone to do anything on his behalf. He said he watched his mother work three jobs to support him and his siblings, "kicking butt" in his words. He described growing up in Waco and visiting family in Durango and San Luis Potosí, Mexico, where he learned what it was like to haul well water for miles and see children living in poverty.
"I remember this stuff vividly, because we just take for granted what we have," he said.
During his junior year at University High School, his younger brother was diagnosed with cancer. His mother and siblings went to MD Anderson Cancer Center in Houston and lived there, with the help of the Ronald McDonald House program, and Tremillo's brother eventually recovered. Meanwhile, Tremillo spent a lonely senior year in Waco in the shadow of the 9/11 attacks and enlisted in the Marine Corps in October 2002.
He served as a Marine for 12 years, with deployment to Iraq in 2008 and Afghanistan in 2011. He said Iraq was tough, but Afghanistan was much tougher.
"The first day I got to Afghanistan, there were Marines that died," he said. "They were being carried onto the plane that I just got off."
His job was to manage radio operators, a group aggressively targeted by enemies seeking to cut off communication between units. Classified briefs told him everyone there had a 70% chance of being hit with an improvised explosive device.
"They got so bad that I, as a staff sergeant, had to leave and support other units, which is unheard of, because my job is to stay back, manage and supervise," Tremillo said.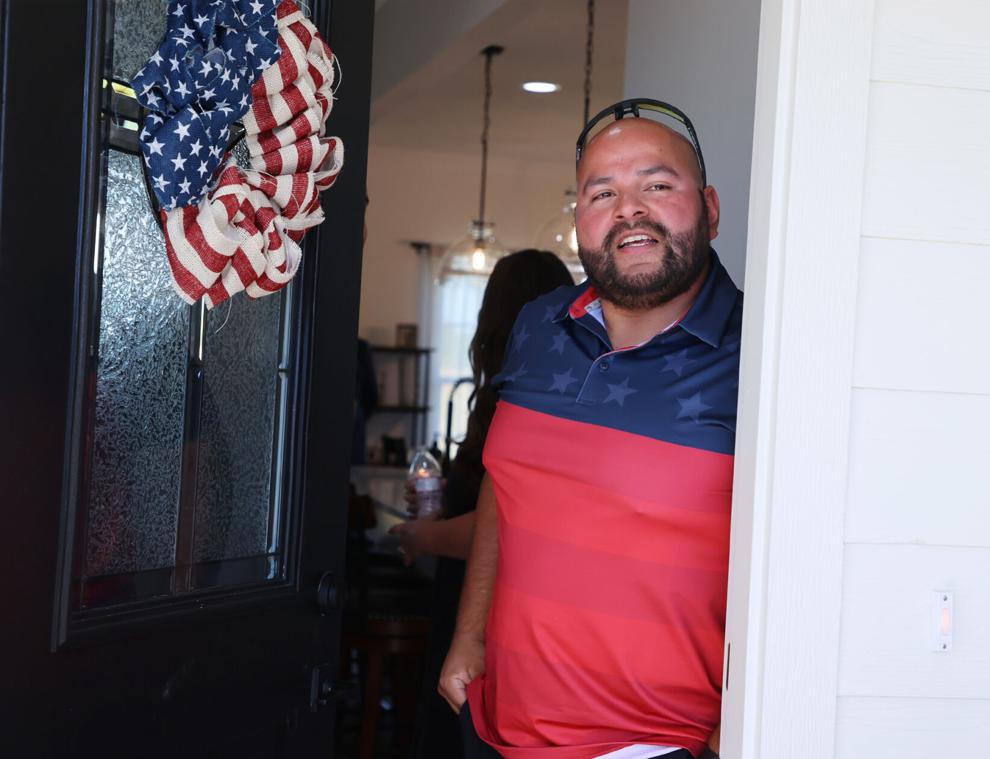 During an ambush on his base camp, he suffered a traumatic brain injury, and post traumatic stress disorder still affects him today.
He said he credits God with his survival and his family's ability to endure, saying there's "no way" he should be standing there.
"I don't share a lot of what I've been through with people. I don't like to go into details about it," Tremillo said. "But what happened in Afghanistan was very scary. I think about it every single day. And when the weather starts getting cold I think about it, and it hits my body and goes into the depths of my soul, and it's just never going to leave. But I want to make sure I give the glory to the man upstairs, for blessing me, for guiding me."
He left the military in 2014 and moved to San Antonio, where he received mental health treatment. After a close friend he met during treatment died by suicide, he started a gym for veterans out of his garage. He has a degree in kinesiology, and his wife, Tina Tremillo, is a certified physical trainer. The group they started eventually became a place where veterans could go for counseling, mentoring, or just to join an active Bible study group.
Their sons are 6-year-old Dominick, 18-year-old Matthew and 20-year-old Julian. Three years ago, Tina Tremillo suffered a neck injury and had to stop working. With their income drastically reduced, they decided to sell their home and move into an RV, where they lived for the past three years.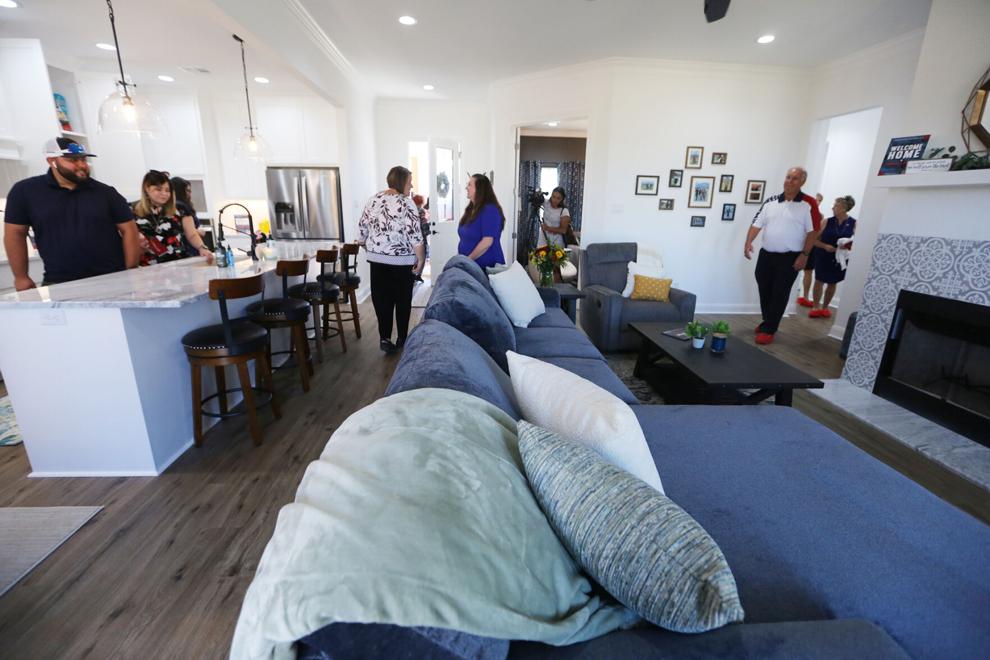 Felipe Tremillo said downsizing helped, but living in an RV comes with extra costs. Insurance costs more, RV parks charge rent and with less storage the family made much more frequent trips to the grocery store.
He said the family was looking at possible homes to move into when they heard back from the Operation Finally Home.
Tina Tremillo is still recovering from her injury and will likely become a full-time caretaker for their middle son, Matthew, who has epilepsy and autism. She said Matthew recently graduated high school, and she is still reorienting her life around having him home most of the day.
Felipe Tremillo said he was recently bedridden with a back injury, and could not help his wife, who took care of the whole family while he recovered.
"I was literally laying down all week," he said. "People don't see that she had to step in and clean, meanwhile she's giving me medicine and ice packs and cooking. It's a lot."
"When he's down I've got to step in, and it's like 'well, thank God I'm able to be there and do these things,' because if I wasn't," she trailed off. "But this just makes it so much easier for us now to figure out how we're going to adjust to everything."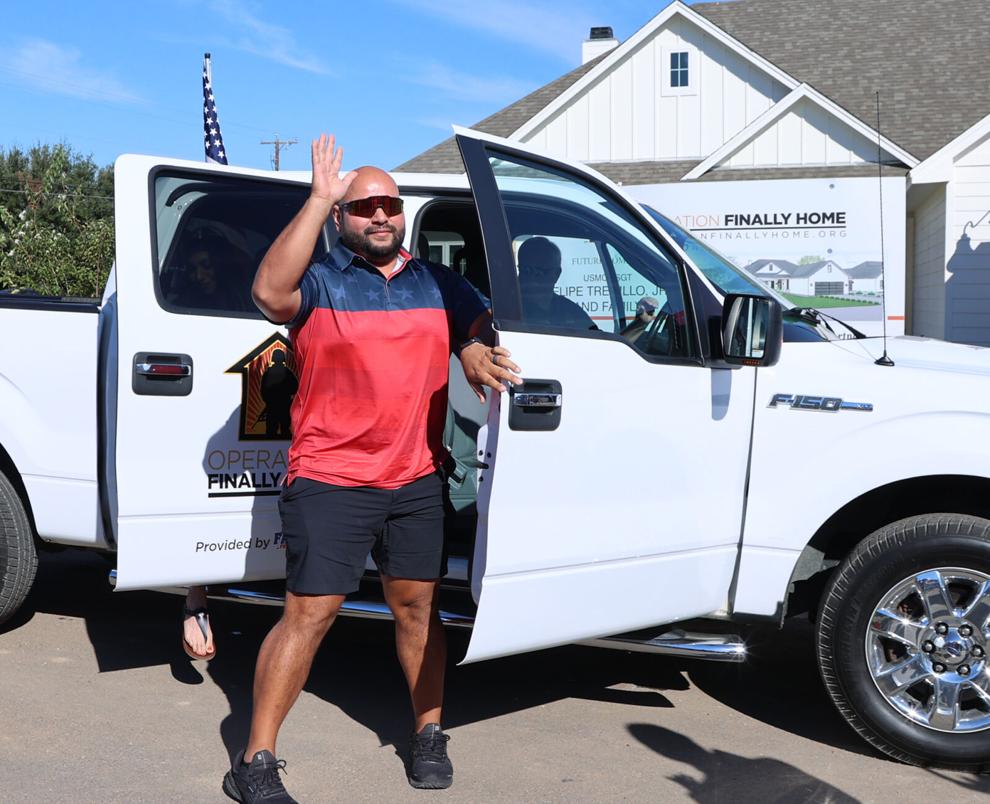 Felipe Tremillo said he wants to convert his new garage into a gym, but he is still thinking about how to integrate a gym into the surrounding community.
Martha Bizzell, a designer for the San Antonio firm T. Donovan Creative, said this is the fourth Operation Finally Home house she has helped design and the ninth the company has had a hand in. She said she and other designers met with the family after the groundbreaking on the home and let their tastes and interests direct the interior design.
This was H-E-B's 35th home given away, with more projects in the works and $4 million in contributions to the cause since 2013 through its Operation Appreciation and through its annual Tournament of Champions golf fundraiser.
Steve Sorrells, CEO of Sorrells and Co., got emotional during the presentation as he thanked businesses that donated materials and labor to the project.
"One of my favorite characters in the Bible is Joshua," Sorrells said. "After many wars and conquering many things with God's direction, he was granted a new home that was not built by him, and he had peace on all sides, so welcome home."