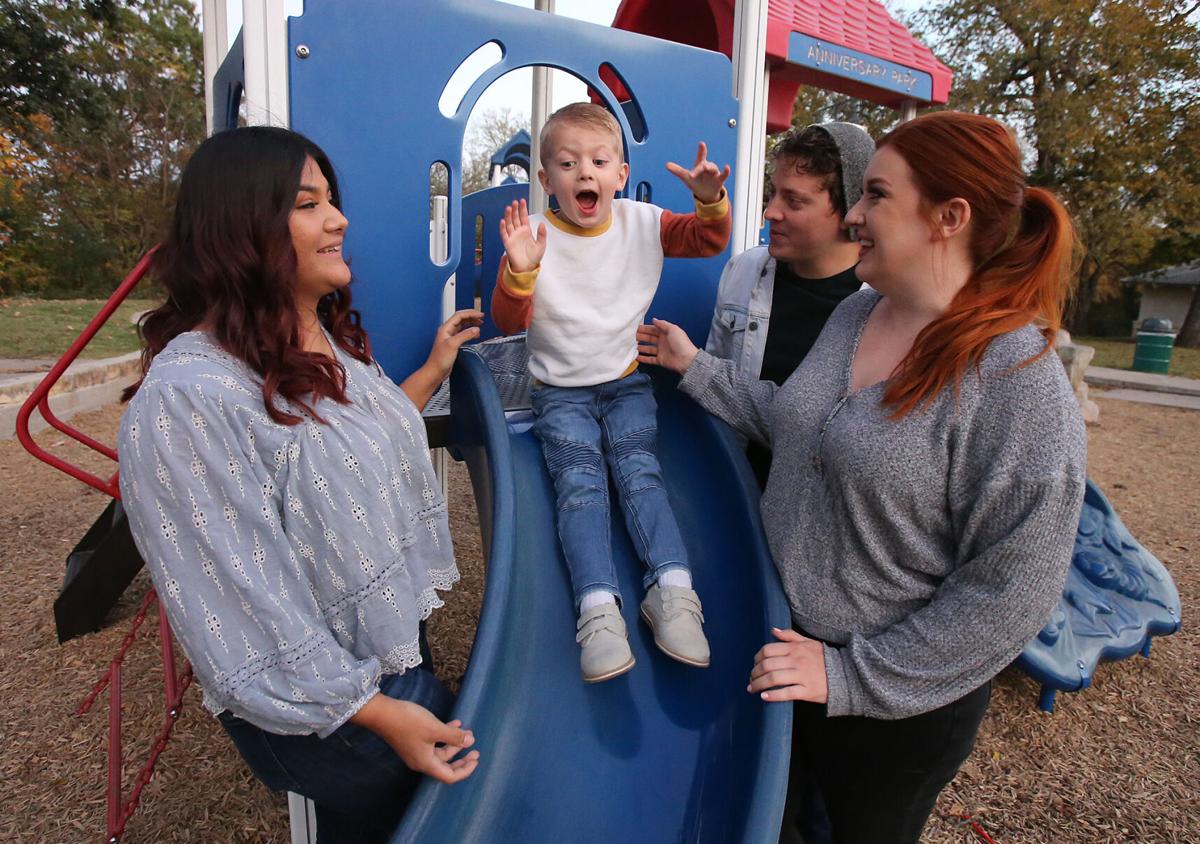 The growing number of McLennan County children in foster care face an increasingly critical shortage of placement options, compounding already difficult circumstances.
With the shortage known and with a change approaching in the way the state manages the foster care system, 42 community members recently gathered for the first meeting of the Families & Foster Care Coalition. They hope to improve coordination among service organizations in the area and to prepare together for the state's upcoming shift.
Last year, there were about 1,181 children in foster care in McLennan County, said Anna Futral executive director of the local Court Appointed Special Advocates for Children organization, which helps children navigate the child welfare system.
"That is a high, high headcount of children in care for a county that doesn't have a large metro city," Futral said. "McLennan County has almost as many as Travis county and we don't have Austin."
The number of children in care has more than doubled since 2011, when 465 McLennan County children were in foster care, said Ferrell Foster, senior specialist for care and communication at Prosper Waco. Despite the growing number of children in need, there are just 17 licensed foster families in the county. Generally, children in care of the state are placed with a foster family, with a relative or in a residential psychiatric care facility.
With a limited number of licensed foster families and no local residential care facility, only about 35% of McLennan County children in foster care are able to remain in the county, Futral said. The rest are taken to another city.
"That can take a family crisis situation and exacerbate it," Foster said. "The goal is not to take the child away and have the government and state raise it. … The goal is to restore families."
For more children to remain in the county, more foster homes are needed, especially for older children who often have a harder time being placed with families, Futral said.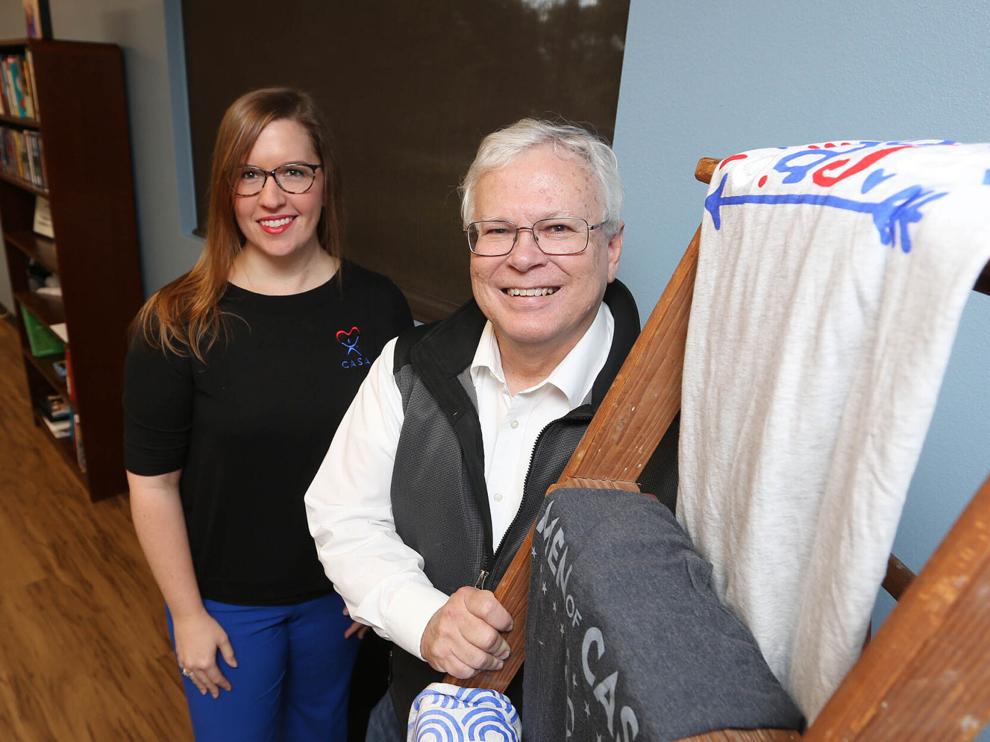 Kara Beth Wagstaff, of Waco, and her husband, Kyle, had spent years mentoring teenagers, and she works as director of family and community services at Refuge Waco Ministries, a nonprofit started in 2018 to serve children in foster care. The Wagstaffs opened their home in 2020 to young sibling groups in need of foster care when they decided to adopt an older child.
In January, the couple, whose biological son was 3 at the time, welcomed Bernise, then 14, to their home.
Bernise, who entered the foster care system when she was around 7 years old, said she had been in more than five foster homes before being placed with the Wagstaffs. She had already been separated from her siblings by the time she was adopted.
"Misconceptions are a huge thing," Wagstaff said. "No one looks at a 4-year-old child and goes 'how are you going to deal with their behaviors? What if they are psychopaths?' No one does that with them, but they do that with teenagers."
The misconception that teenagers are "worse" than younger children is something Wagstaff said she was able to learn is not true through mentoring.
"We got to see that they are just kids and get past some of those stereotypes and misconceptions that people often had," Wagstaff said.
Bernise said remembers during her time in foster care often being made to believe she was a "bad child."
"Don't always think we are bad kids," she said. "That is how I came, I was like "Oh I am a bad kid, they won't ever want me,' because that is just what I was told so I would act out."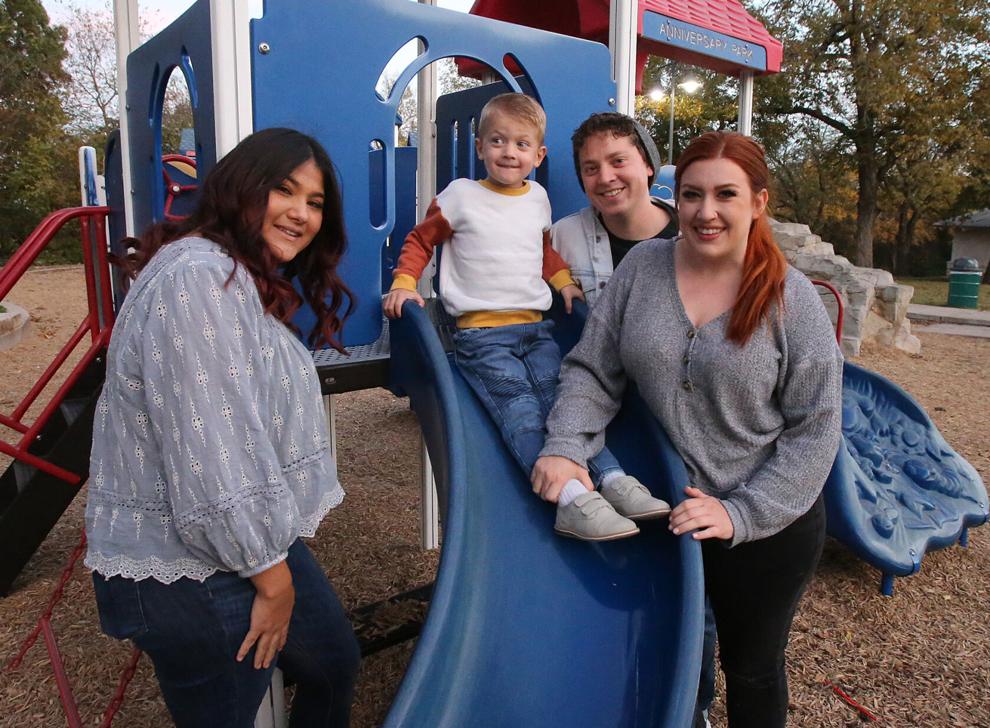 Wagstaff said foster parents can give children the opportunity to learn better tools and not be in survival mode, which is what the majority have been taught by abusive or neglectful situations with their biological parents or by being in the system.
"Until you give them better tools, they are going to work with what they have," Wagstaff said. "That is what kids are asking. They are like 'teach me better' and they are receptive."
The Wagstaffs officially adopted Bernise on Aug. 6.
"It was one of the best days of my life," Bernise said. "I was never expecting to get adopted in a heartbeat because it took my siblings over a year to get adopted so I thought it was going to take a couple of years and I didn't want to get attached."
Wagstaff said the the need in McLennan County for services related to foster care is extreme. The Christian nonprofit she works with is part of the new coalition hoping to improve services in the area and make the most of the upcoming state shift to a system known as community-based care.
Forty-two people attended the Families & Foster Care Coalition's first meeting in September, and the group hit the ground running, said Futral, the CASA director.
"We have had light bulbs go off like 'oh I didn't even know that was offered in this community,' and it turns out that one organization over here offers a certain resource," Futral said. "With some complex issues and changes in our foster care system statewide … we thought it would be a good idea to communicate better among each other and also try to promote awareness about foster care in our community."
The Texas Department of Family and Protective Services has already implemented community-based care in some of its 11 regions in the state. The shift will replace the traditional foster care system with a single contractor for each region creating a network of services, foster homes and living arrangements, and providing case management for each child.
"The idea is that you bring it to a community level and have an agency or nonprofit step up in that multicounty area to contract with the state," Futral said. "It hasn't reached us yet but our hope is to be proactive because we know that it is coming so we can identify gaps in services and identify assets in our community related to foster care."
Members in the coalition include local Child Protective Services employees, attorneys, judges and many representatives of local nonprofits and foster families.
Waco Mayor Dillon Meek, who attended the first meeting, said the coalition is about acknowledging some significant needs in the foster care system in the community and bringing people together to help.
"The culture of Waco is that when there is a problem, we come together and we work to solve it," Meek said.
Foster, with Prosper Waco, said the new group also is looking to gather resources available to support families and help them avoid situations that lead to children being placed in foster care.
"There are various ideas that have emerged on what we can do to help parents learn how to parent, for those who didn't have much of a model to build on themselves, so that they can break the cycle," Foster said. "That is why it says Families and Foster Care, it is that 'and' part."
The coalition's next meeting is scheduled for Dec. 3.
"This is a system and systems are complex," Foster said. "When you are dealing with complex systems, they may not be completely ever fixable but you surely can improve it, but it takes time. We are going to make a difference within the next month or two already in helping promote better resources, sharing and communication with this group."