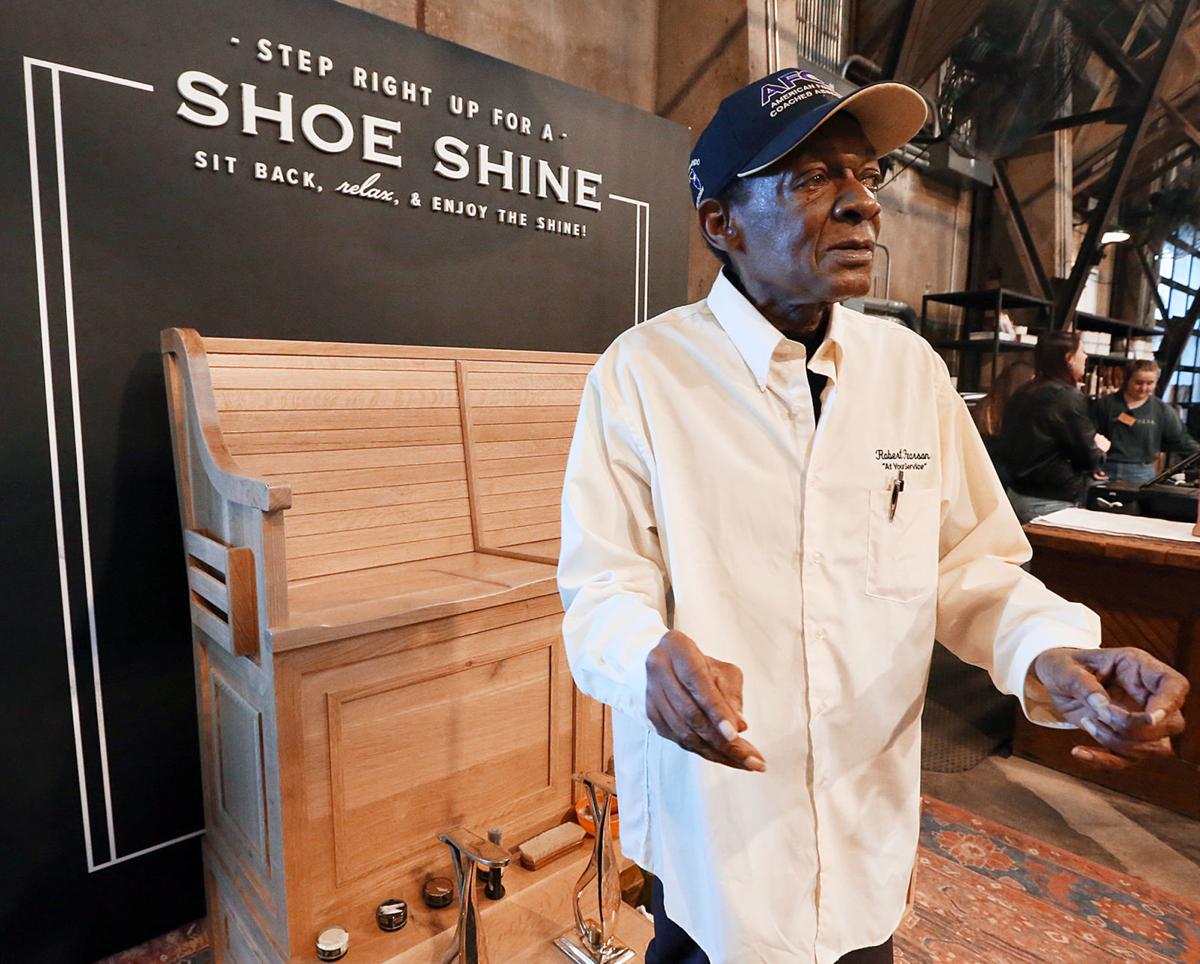 Waco shoeshine pro Robert Pearson had an indomitable spirit. So much so he had to be declared dead twice on Monday.
Pearson, 76, known as Waco's unofficial goodwill ambassador with his shoeshine stand, was found unresponsive in his apartment Monday.
First responders, police and a justice of the peace considered him deceased — until he moved, signaling that his spirit wasn't quite ready to let go.
Pearson shined shoes at Waco Regional Airport for 14 years, and later at Extraco Bank and Magnolia Market, winning fans from Baylor coaches, a former congressman and a Magnolia founder. He called it "putting a glow on the toe," but it meant something more to his customers than shiny shoes. He also radiated joy with his positive witticisms and friendly and helpful demeanor.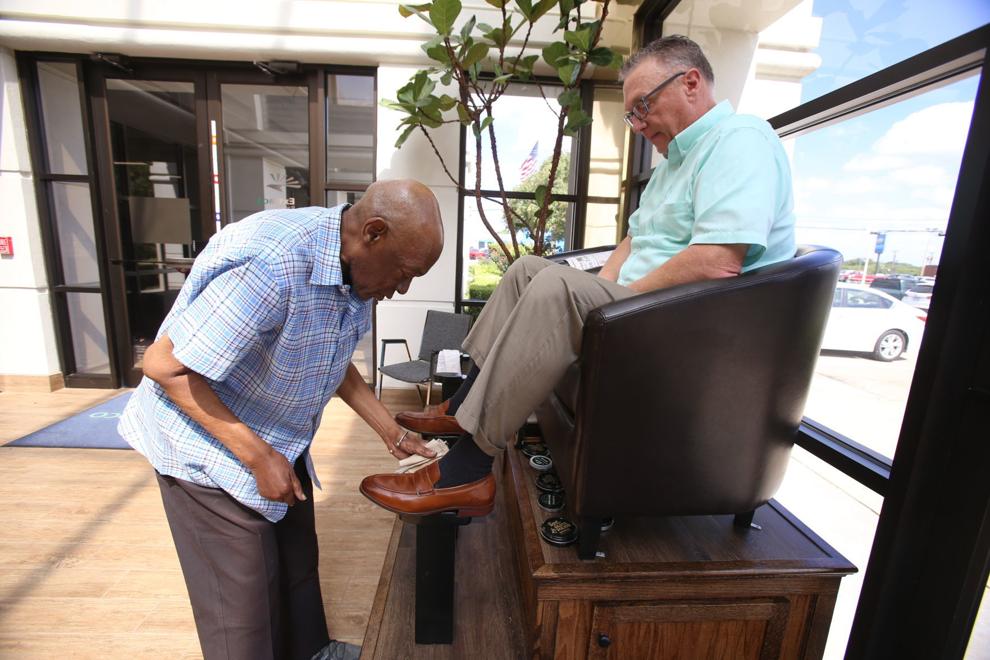 Pearson was been mostly sidelined for the past year because of the pandemic. Pearson's friends and neighbors hadn't seen him since Friday evening, and they didn't hear back from texts or phone calls, so they went to check on him Monday morning.
After gaining entry to his small residence at the Whispering Oaks Apartments on North 19th Street, an apartment complex worker found Pearson lying on the bathroom floor. Police were notified. Feeling no pulse, the officers called Justice of the Peace Pete Peterson to the scene.
The officers told the judge Pearson was dead. So Peterson declared Pearson legally dead and told police to call Waco Mortuary to pick up the body.
Peterson left, and officers waited more than an hour until the mortuary workers arrived.
Only Pearson wasn't dead, the workers soon discovered. When they lifted Pearson to put him on the gurney, Pearson moved.
The workers exited the apartment and told the officers standing by that Pearson needed an ambulance, not a hearse.
So more than 2½ hours after Pearson was discovered lying in his apartment, an ambulance arrived to take him to Baylor Scott & White Hillcrest Medical Center.
Peterson was called to the hospital about 4 p.m. Monday to declare Pearson dead — for the second time.
Peterson declined to speculate whether Pearson's outcome would have been different had he been rushed to the hospital as soon as he was found unresponsive.
"You can second-guess all you want, but the fact was that he was a sick man," Peterson said. "Things like this happen. But what can you say? It is just the way it is."
Peterson, a retired longtime Department of Public Safety trooper, said he relies on police officers or paramedics to tell him a person is dead before declaring them dead.
"Long story short, it was just an oversight," Peterson said. "They thought he was deceased. He was cold and his pulse was just so low that it was undetectable. It was a mistake. It just happened."
Pearson was well-known to frequent fliers at the Waco airport. He greeted travelers, helped them with their bags, dispensed advice about Waco hotels and eateries and shined a lot of boots and shoes.
His fame grew in September 2019 after airport officials canceled his contract and forced Pearson to leave the spot he loved, resulting in a Tribune-Herald article about his plight.
After the story ran, he was flooded with phone calls from well-wishers and an offer from Sam Brown, then an executive at Extraco Bank.
Brown offered Pearson a new spot for his shoeshine stand in the bank lobby on Valley Mills Drive. Pearson did well there, and after getting a call from celebrity renovator Chip Gaines, expanded his business to work Saturdays at the Magnolia Market at the Silos.
But the pandemic hit Pearson hard, as the bank closed its lobby and the Silos also closed for months. While the pandemic hurt Pearson financially, it also shut him off from his connection to his customers and others he loved to visit with.
As he liked to say, "You pay for the shine but there's no charge for the conversation."
"I am a better person today because of my friendship with Robert Pearson," said Brown, now senior vice president at First National Bank of Central Texas. "Robert had a true servant's heart that loved helping people. Our world would be a much better place if it had more Robert Pearsons in it.
Former U.S. Rep. Chet Edwards, another of Pearson's longtime friends and admirers, went by Pearson's apartment about 11:45 a.m. Monday to check on his friend and to bring him some chicken from Bush's Chicken. He got no response. Edwards had been calling and texting Pearson over the weekend and had not heard back from him.
That was unusual, Edwards said, so he called apartment management to express his concerns. Edwards said he is saddened by Pearson's death.
"Robert's customers became his friends," Edwards said. "While he was putting a shine on our shoes, he brought sunshine into our lives by sharing his faith and his always positive outlook on life. At the age of 76, even with failing eyesight, he was thrilled that this month he could go back to shining shoes at Extraco Bank, whose lobby had been closed during the COVID-19 pandemic.
"For 14 years, Robert was our community's ambassador at the Waco Regional Airport, greeting residents and visitors alike with his cheery welcome. He might not have been rich, but he worked hard and enriched the lives of all of us blessed to know him," Edwards said.
Waco police officer Garen Bynum said police are reviewing Monday's events.
"We are very saddened by the loss of such a staple in our community and are currently investigating the cause of his death," he said in a statement. "We are also reviewing our policies and practices to ensure our response to possible death calls include the assessment of medical professionals.
"At this time there is no known next of kin. If anyone has information regarding next of kin for Mr. Pearson, please contact the Waco Police Department at 254-750-7500."