Stacks of plastic fabric panels, each with a colored felt silhouette on one side, cover a counter and part of the front room floor of an East Waco cottage that has become the workspace for the "Bridge of Souls" project.
They look somewhat unremarkable until one realizes each panel stands in for a McLennan County resident who has died from COVID-19.
It's a realization that has caused some visitors to get teary-eyed when they translate the stacks into deaths, said Doreen Ravenscroft, one of the project organizers.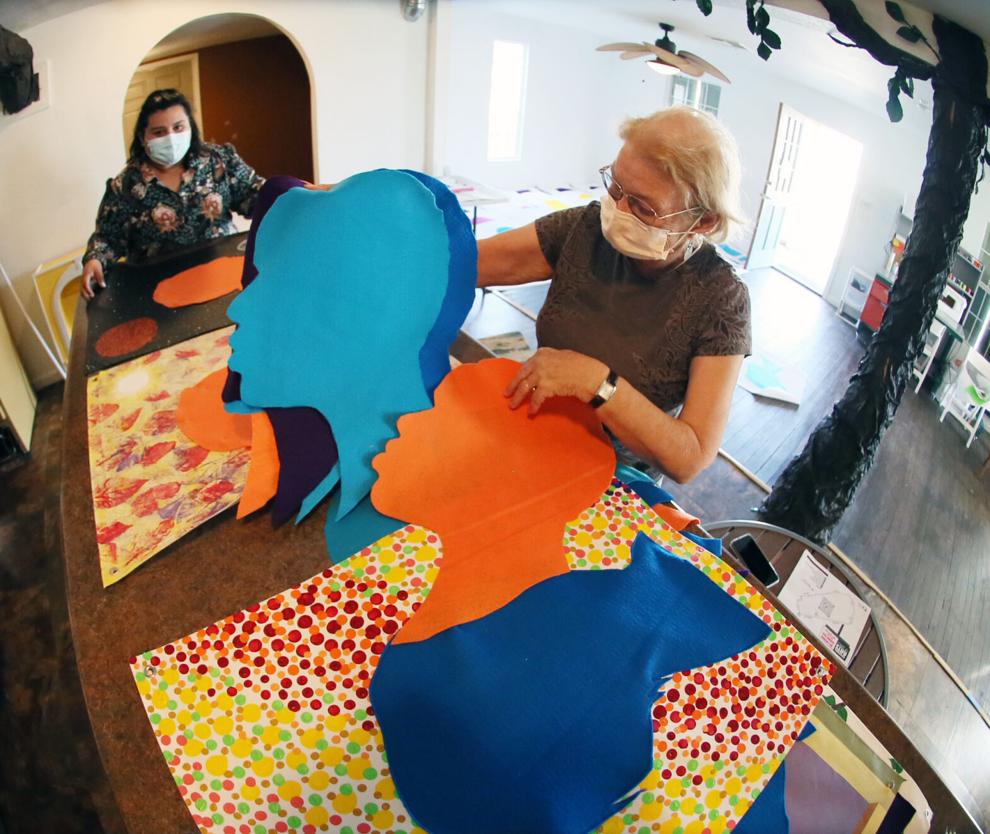 That emotional response is the point of "Bridge of Souls," an art installation aimed at providing the greater Waco community an opportunity to mourn, individually and collectively, the loss of life due to the disease over the last 18 months.
With 618 McLennan County deaths attributed to COVID-19, the pandemic now exceeds the toll of the 1918 flu, estimated by some historians as high as 500 deaths in the county although death records from that time are imprecise. Twenty-seven people have died here in the past week alone, including three reported Wednesday.
The art piece also will provide a way to honor the health care and frontline workers risking their lives and health to care for others.
"Bridge of Souls" will feature a 24-by-30-inch fabric panel, many decorated by local artists, for every McLennan County resident who has died from COVID-19. The panels, or banners, won't have the person's name, but felt silhouettes will identify by gender, age and ethnicity.
The completed fabric rectangles will start going on public display Oct. 11 in the Indian Spring Park area, where the Waco Cultural Arts Festival will be held Oct. 15-17. The exhibit will run into November. Ravenscroft, executive director of the Cultural Arts of Waco, said planners may consider a Phase 2 for the ongoing death toll.
The idea grew out of discussions by the city's Strategic Communications Group, whose past efforts to inform the community about COVID-19, protective measures and vaccinations often pulled in Waco-area artists to create downtown murals and other themed pieces.
Fiona Bond, executive director of the arts nonprofit Creative Waco and a task force member, said the arts project could provide a visible representation of the scale of COVID's impact while allowing individuals a chance to mourn loved ones lost to the disease.
"We see the numbers, but it's hard to connect with just numbers," she said.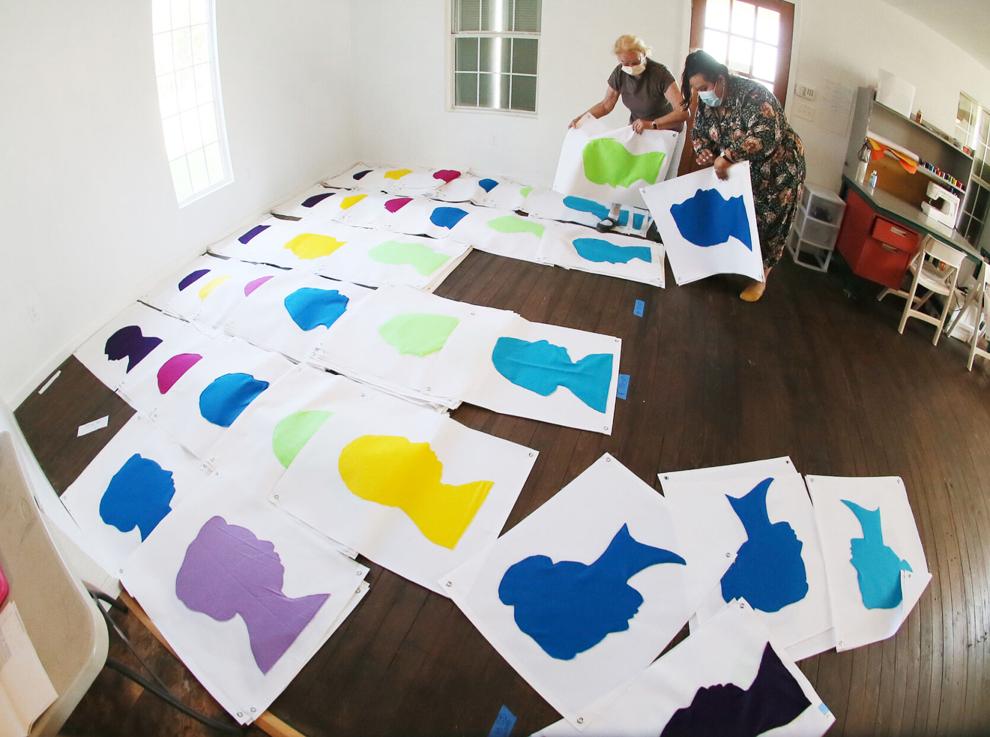 Ravenscroft added, "We thought it would be cathartic and important to show the impact COVID has had on our community."
Waco, McLennan County, the Cooper Foundation and the Texas Commission on the Arts are among the groups underwriting the project's cost, which includes art materials and a small stipend for participating artists.
The county's COVID-19 death toll was under 500 when planners made their initial order of 600 panels. It's telling that the current death count now exceeds that, even before the first banners go on display.
Organizers didn't have the national AIDS quilt in mind when discussions started on "Bridge of Souls." That 1980s quilt, with personalized fabric squares representing those who had died from AIDS, eventually grew to more than 12,000 squares in roughly a decade and covered the National Mall in its last full public showing in 1996.
Ravenscroft was managing her floral business Flowers By Design at the time and allowed volunteers to use space in her shop to sew panels in memory of local AIDS victims when part of the quilt came to Waco for display at the Waco Convention Center on a national tour.
While the "Bridge of Souls" panels won't identify specific people, Ravenscroft said family and friends of those who have died from COVID-19 can contact the project through Creative Waco's social media accounts to share ideas for personal touches — a favorite color, object or interest, say — that artists can add to a specific panel. Others also can pick up panels to paint or decorate themselves.
The felt silhouette colors of green, purple and yellow are intentional, a way of injecting life-affirming color into the memorial rather than somber shades of black and gray, Ravenscroft said.
Earlier this week at the "Yellow House" at 402 Tyler Street, the project's workspace, artist Christal Peterson was dropping off panels she had painted while Jennifer Peden and her daughter Zoey, 3, came by to pick up some panels to decorate.
Peden had seen an Instagram post about the project and even though she said no members of her family had died from COVID-19, she felt it offered a chance to create something positive with her daughter.
The 28-year-old Peterson, Baylor University's associate director of character formation, has participated in other community arts projects such as #WacoSafe — she painted the "Do The Right Thing" mural at the Cen-Tex African American Chamber of Commerce — and welcomed the chance to use art for healing and community building. She planned to deliver several panels to high school students involved in this fall's ARTPrenticeship program.
The finished one she dropped off surrounded its silhouette with bright sunflowers and a blue sky.
"The sunflowers stand for God's faithfulness and happiness. I wanted to paint a happy panel," she said.