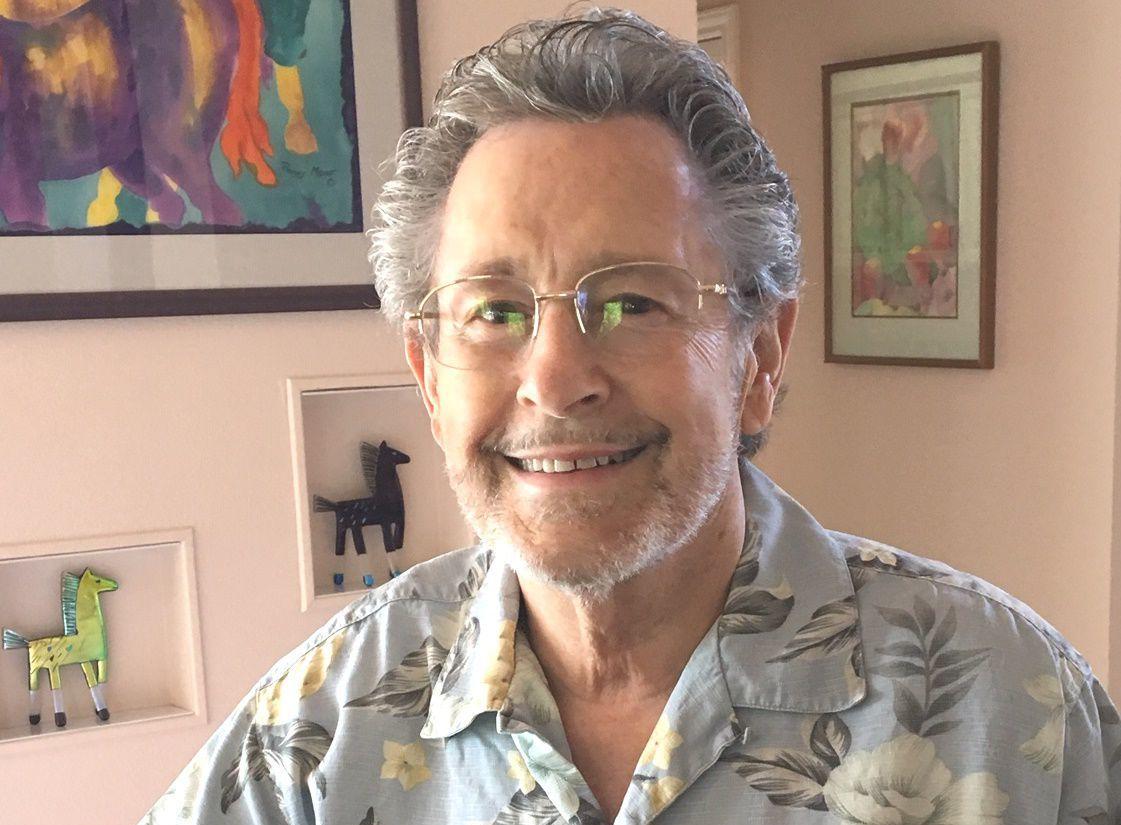 Millions of Americans remember watching the first man step on the moon from their living rooms 50 years ago, but Bellmead native and Baylor University alumnus Preston Kirk's memories of that history making event are slightly more jangled.
Kirk, then a United Press International wire service reporter, was with other reporters in the front yard of astronaut Michael Collins' house, assigned to cover the reaction Collins' family had to the landing.
The nearest television with live coverage, however, was in a television truck parked on the street outside Collins' home in Nassau Bay, near what is now the Johnson Space Center in Houston. The Collinses — wife Kate, 10-year-old daughter Kate and 6-year-old son Michael — were in their living room.
So as the minutes ticked down to the landing of the lunar module in the moon's Sea of Tranquility, then to Neil Armstrong's momentous first step, Kirk was shuttling back and forth, peering in the truck to see its black-and-white TV images, then over to peer in the Collinses' picture window to see any reaction.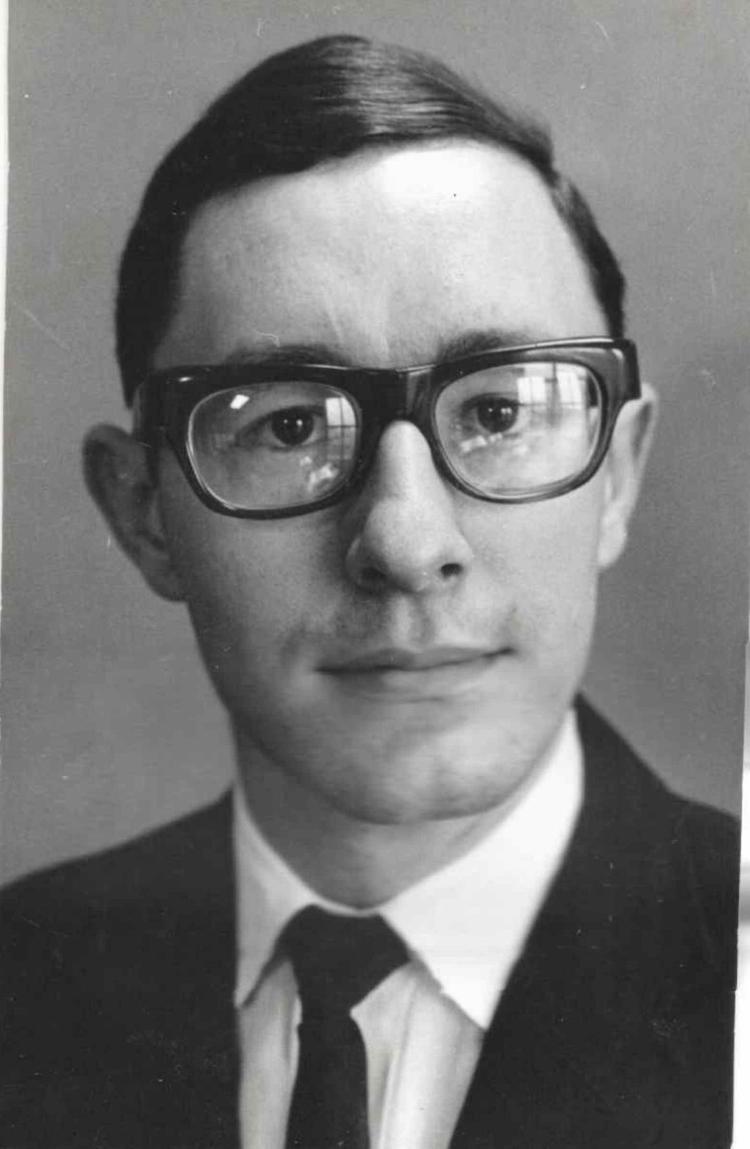 All the while, the 24-year-old reporter wondered, as did much of the viewing world, whether he would have good news to report or a tragedy. Would the lunar module transferring Armstrong and Buzz Aldrin crash or land safely? Would Armstrong find firm footing or sink into lunar quicksand? What if the astronauts' suits got punctured while outside their lunar lander? What if they did not connect with the command ship, dooming them and leaving command module pilot Collins to return home alone?
"You were thinking, 'What if it goes wrong?' … You run all these (story) leads in your head," said the 74-year-old Kirk in a recent phone interview from his Spicewood Springs home. "My heart was in my throat."
Occasionally, Kirk looked up as so many on Earth were doing, and he does remember that.
"It was a starry night," he said.
Kirk, a Bellmead native only scant years from his Baylor University graduation, had drawn a relatively short straw in his assignment: Of the three Apollo 11 astronauts sent to the moon, Collins was the one never to touch down, piloting the command module in orbit around the moon during the landing.
Still, being one of some 3,000 journalists covering all angles of the culmination of America's journey to the moon was thrill enough and one in which Baylor's journalism department, led by David McHam, and the Baylor Lariat newspaper was well represented.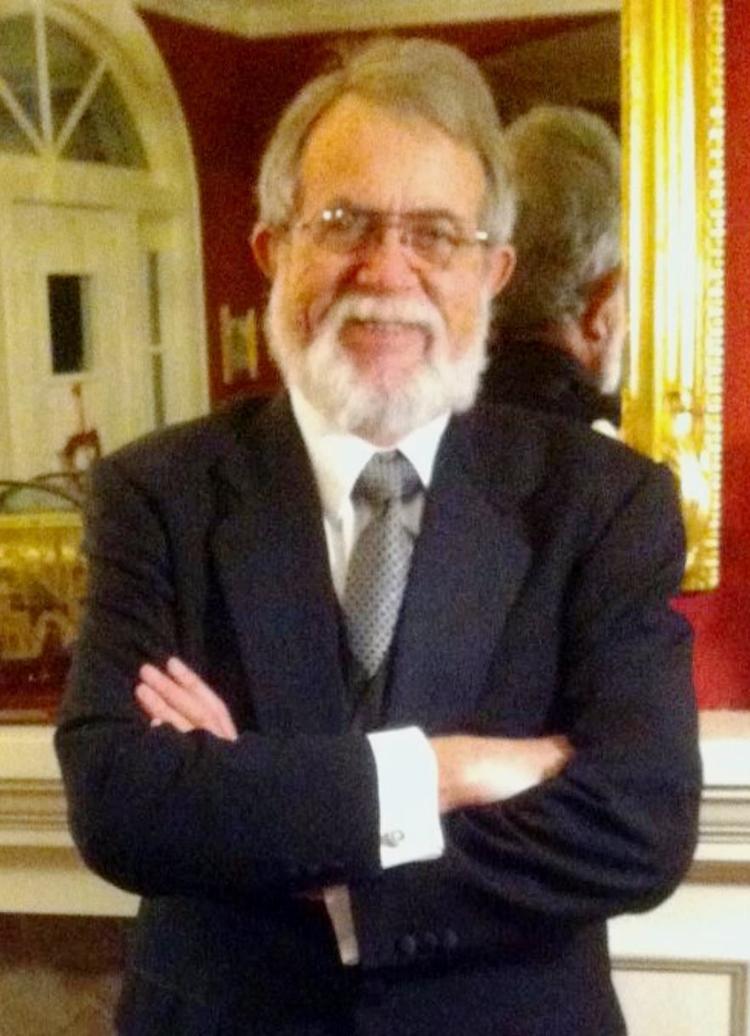 Kirk wrote for the Lariat in 1967 and '68. Ed DeLong, Lariat editor in '64 and '65, was one of UPI's space writers. Paul Harral, Lariat editor in '65 and '66 and then Denver bureau chief for UPI, had been reassigned temporarily to Houston to report from the Manned Spaceflight Center, which was home to mission control and was renamed the Johnson Space Center in 1973.
Tommy West, a Waco News-Tribune copy boy before becoming Lariat editor from 1963 to 1964, landed the plum assignment as a Houston Post reporter: He was in the reporting pool on the aircraft carrier USS Hornet, which picked up the astronauts after they ended their mission splashing down in the Pacific Ocean.
West went on to a distinguished career as reporter and columnist at multiple newspapers in Texas, Cincinnati, Ohio, and Philadelphia, Pennsylvania, with 16 years at the San Antonio Express-News. West died in 1998. DeLong and his wife Susan now live in Mudgee, New South Wales, Australia. Harral worked 10 years with UPI in their Denver, Dallas and Chicago bureaus and presently is associate editor of the Fort Worth Business Press. Efforts to reach Harral for comment this week were unsuccessful.
Kirk's moon landing assignment turned into a standing one for him. He and other reporters staked out astronauts' families for flight comments from Apollo 11 to 14. That meant long hours standing in yards or on sidewalks, looking for any quotes, tidbits or colorful detail that could either be phoned in to a rewrite person or editor, or typed out in the UPI office for insertion in a longer story or a stand-alone sidebar.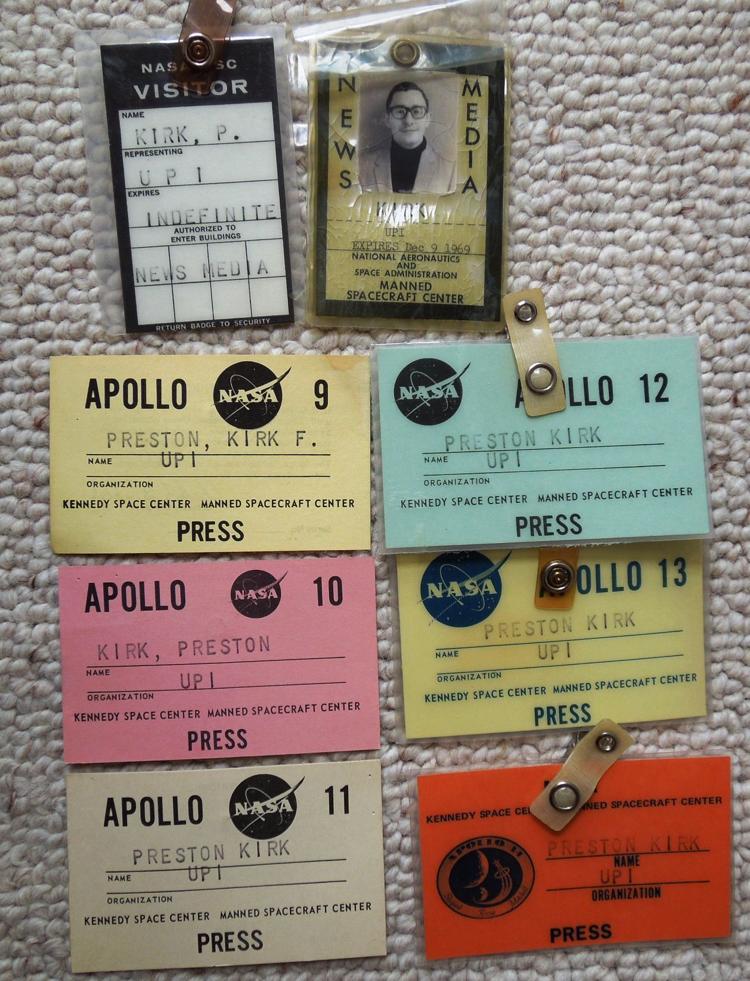 The UPI stories of the 1969 moon landing shows Kirk's details: comments from the Collins' kids on if they wanted to be astronauts, too (yes); Kate serving coffee to the assembled newsmen; a tree down in the Collins yard from a storm the previous night.
"We called ourselves the 'grass killers,'" Kirk said with a chuckle. "There'd be a family member or a neighbor or clergy who'd come out and share stuff with us. You'd catch a kid for comment, talk to neighbors walking their dogs to ask if the astronaut's family had a dog. … We'd talk to everyone, the newspaper carrier, dog walkers, school teachers. … What America wanted to know about astronauts was intense."
Part of the beat involved finding the nearest telephone to use in case of breaking news, usually one in a neighbor's house, and part was knowing the fastest way to downtown Houston, often on his motorcycle, to make the constant deadlines of news cycles for afternoon and morning papers.
Though much of that coverage felt the same, sometimes there were differences.
"On Apollo 13 (a damaged flight whose moon mission was aborted), we started to see clergy show up and other astronauts' wives whose husbands weren't on the mission," Kirk said.
His nearly four years in the Houston UPI bureau, which followed a brief ill-fated time with the now defunct weekly Waco Lodestar, would prove eventful because of UPI's short staffing. Kirk and fellow reporter Darrell Mack covered breaking news from Houston to South and West Texas, all the while competing with the Associated Press, Houston Post and Chronicle and other state papers.
He covered the pioneering heart surgeries of Houston doctors Denton Cooley and Michael DeBakey, a Trans-Texas Airways crash, a hurricane, and interviewed personalities including President Richard Nixon, Democratic presidential candidate Eugene McCarthy and Timothy Leary, who advocated therapeutic use of psychedelic drugs.
The week after the lunar landing, Kirk was covering the draft evasion trial of boxing champion Muhammad Ali in Houston.
Kirk would leave UPI to start the Houston Business Journal and the Texas Business magazine, then worked with the Churchill Group investment company, E-Systems and Republic Bank before starting his own Kirk Public Relations firm. He retired five years ago.
Even with a lifetime full of experiences, Kirk looks back fondly on those UPI days that brought him in touch with history like the moon landing.
"It was probably the most interesting and intense time of my life. … It was nice to be young," he said with a laugh.
Get local news delivered to your inbox!
Subscribe to our Daily Headlines newsletter.