McGregor will soon get a second SpaceX plant, this one geared to make 800 to 1,000 rocket engines per year to help the company reach its interplanetary ambitions, CEO Elon Musk announced Saturday.
The new rocket plant will "focus on volume production of Raptor 2" rocket engines, while a factory in California will focus on Raptor Vacuum and "new experimental designs," Musk said in a series of tweets Saturday.
"By 'volume production,' I mean 2 to 4 engines per day," Musk tweeted. "That's super high volume for big rocket engines, but low volume by automotive standards. ... That's about what's needed over ten years to create the fleet to build a self-sustaining city on Mars."
He said the Martian city could be built by about 2050, assuming it takes about 20 years to build.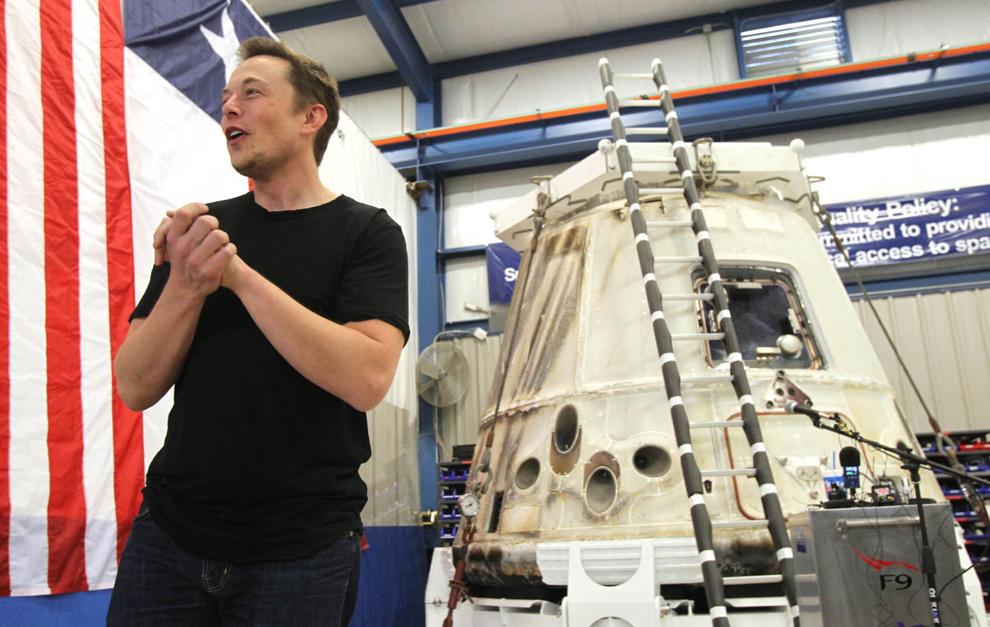 SpaceX in 2003 established a rocket-testing facility in McGregor, a town of about 5,300 about 15 miles west of central Waco. The plant has grown steadily since then, with 500 employees as of 2018.
SpaceX leases 4,280 acres in the city of McGregor's industrial district, much of which was a former military industrial complex dating back to World War II.
The Waco-McLennan County Economic Development Corp. a year ago approved a $1 million incentive from city and county coffers to help SpaceX with a $10 million infrastructure improvement project at the existing plant.
McGregor Mayor Jimmy Hering said he learned about Musk's decision through the tweets on Saturday. He said SpaceX has been a good neighbor, and he welcomed the economic benefits that would come with the new plant.
"We are extremely gratified to have SpaceX as part of our community," Hering said. "It gives us a sense of pride to know that any engine used by SpaceX came through McGregor first. It makes us proud and, over the years, it has kind of put us on the map. We are just a little town of 5,000 people and this has kind of given us a new identity."
Hering said he expects the new facility to create hundreds of new, "really good jobs," although he said he isn't sure of the specific numbers, how much SpaceX plans to invest in the new plant or total benefits to the city.
"This is a really good thing for McGregor," Hering said. "But not just for McGregor. It is going to benefit Waco and the surrounding area, with new job opportunities, increase sales taxes, property taxes. I think the whole area is going to benefit."
With increases in rocket production, Hering expects an increase in the number of rumbling tests that rattle windows and upset residents and pets in McGregor, Crawford, Waco and beyond.
Hering said SpaceX is in the process of reconfiguring its testing process for its new-generation Raptor engine by building a below-ground water diverter that officials hope will reduce the noise from rocket tests. Construction of the new test site should be completed this year and will shift some of the testing from the vertical test stand that was there when SpaceX moved in to a more horizontal testing process below ground, he said.
Hering denied reports that efforts to lease the remaining 4,500 acres in the city industrial district have been hampered by the rumbling and noise generated by SpaceX. He said no industrial customers have rejected the site because of the noise, adding that McGregor is going through a current residential growth spurt unlike anything he has seen since he became mayor 22 years ago.
SpaceX pays real estate taxes on improvements it has made to the property. Hering said it also is apparent when SpaceX has a building program in progress because the materials bought locally create a sharp spike in city sales tax revenues.
Kris Collins, senior vice president for economic development for the Greater Waco Chamber of Commerce, said SpaceX is a "rapidly changing company" and local officials still are trying to nail down details of the new expansion.
"We have worked with SpaceX on an opportunity like this for quite some time," she said. "The details are still in the works right now on how we can support them through our local incentives. We are in ongoing negotiations with them."
The test site was founded in 1942 as the Bluebonnet Ordnance Plant to support the World War II effort, according to information on the city of McGregor's web site. It produced bombs and explosives. Since then, Phillips Petroleum Company, Rocketdyne and Hercules Inc. all have occupied the site.
Facilities have produced rocket motors for the Sparrow, Sidewinder, Shrike and Phoenix missiles, as well as the Advanced Medium Range Air-to-Air Missile (ARAAM) and the High-speed Anti-Radiation Missile (HARM).
In the 1960s and 70s, the site played a role in the U.S. manned space program by developing second-stage ullage motors for NASA's Saturn V rocket, which were used to take men to the moon, the web site states.