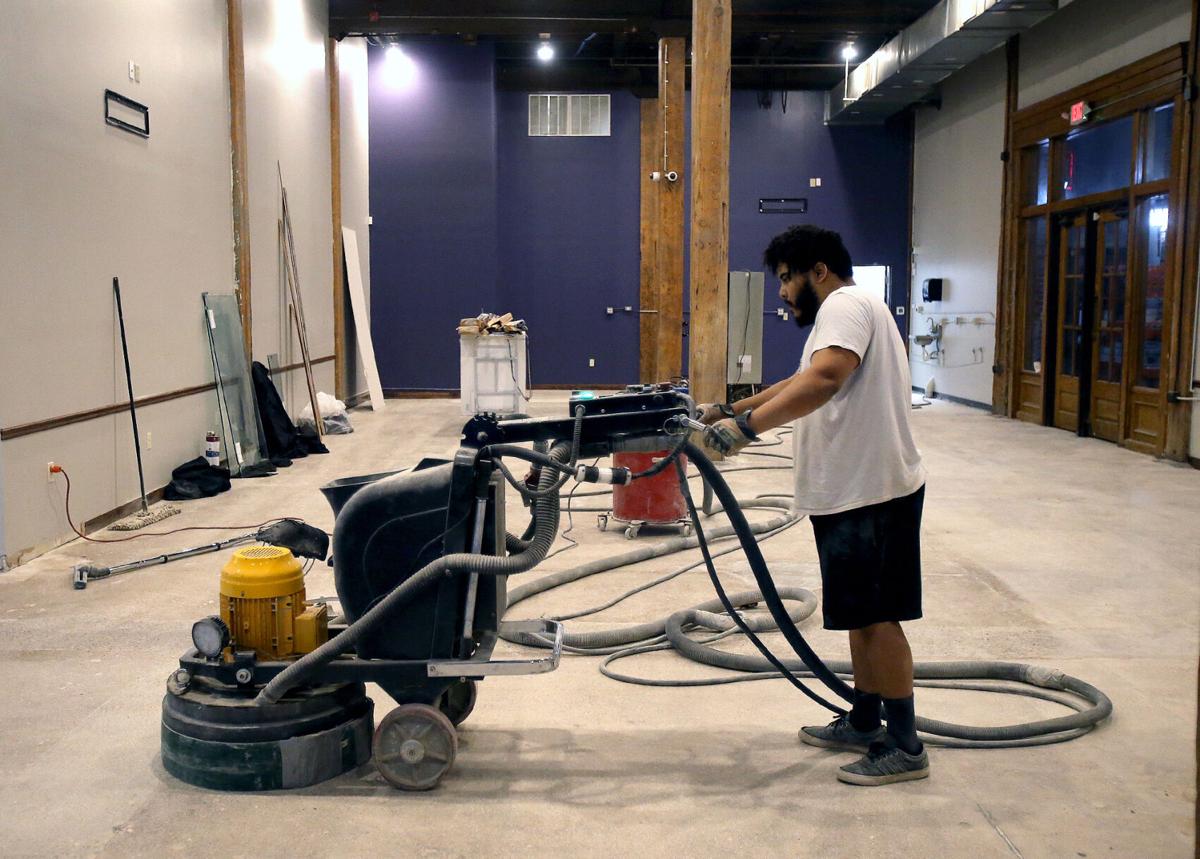 The folks at Spice Village downtown have not lost their sense of humor, though February's ice storm put the premises under water and prompted a temporary move to 924 Austin Ave. until repairs conclude.
A message posted on the wall to "gals and guys" says, "I know what you're thinking. There are only two bathrooms. But I appreciate patience as we deal with all the nuances and quirks of this temporary place."
A manager on duty, Robin Martin, said Spice Village thanks customers who have remained loyal and expects a return home by summer's end.
Gregg Glime, with Coldwell Banker Commercial, said the agency put Spice Village in temporary quarters owned by local investor Kevin Baker. He said it is his understanding Spice will stay there throughout the summer. The site is between Stumpy's Hatchet House and WBC Furniture on Austin Avenue.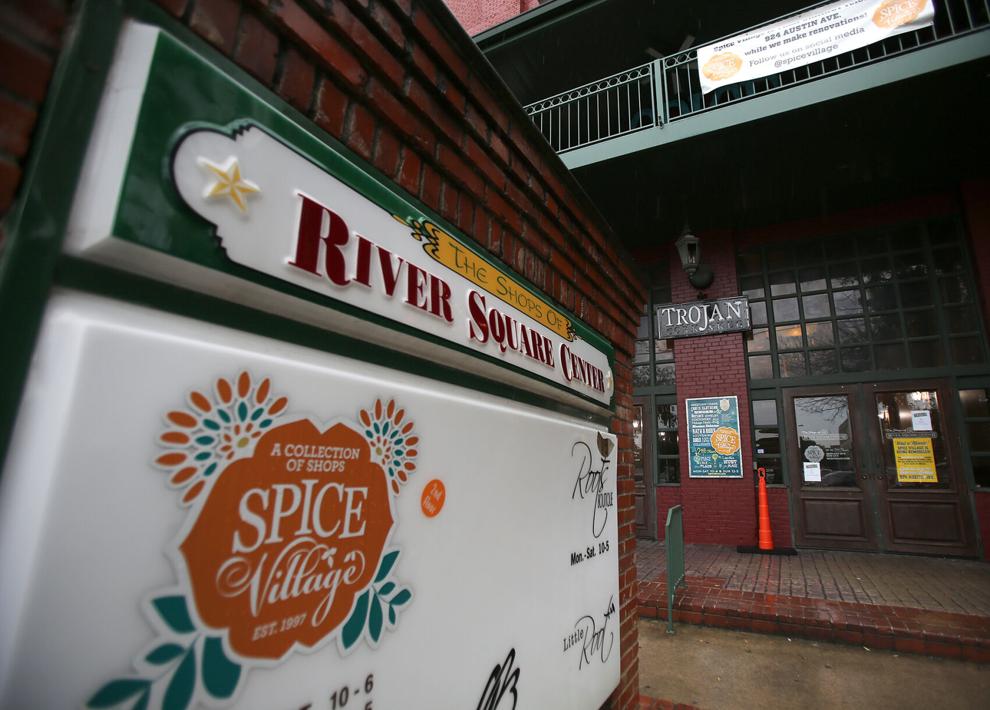 Spice's collection of 60 shops appears to be weathering the storm for now, literally. Despite Monday's deluge, walk-in traffic proved brisk in the early afternoon, lookers pausing beside children's books, stylish apparel, scented soaps, microwave-safe stuffed animals and irreverent messages on shirts, wall-hangings, cup towels, whatever. Try these on for size: "At my age, 'getting lucky' means finding my car in the parking lot," or, "Shut up liver, you're fine," or, "I laughed so hard tears ran down my leg."
A venue titled Who's a Good Dog Boutique featured merchandise emblazoned with, "A spoiled rotten dog lives here." Elsewhere, passersby were sternly cautioned that, "In this kitchen, we lick the spoon."
There were socks, lots of socks. There were "sip talkers," coffee cups sporting clever sayings for those who speak their mind. There were replicas of double-barrel shotguns and AR-15 rifles that serve as barbecue lighters.
There were "Tooth Fairy Pillows," and infant wearables bearing Texas Tech, Baylor University and Texas A&M logos. Somebody with a sardonic streak set up a display where Baylor-themed merchandise shares space with that of LSU, the new home of longtime Baylor Lady Bears' coach Kim Mulkey.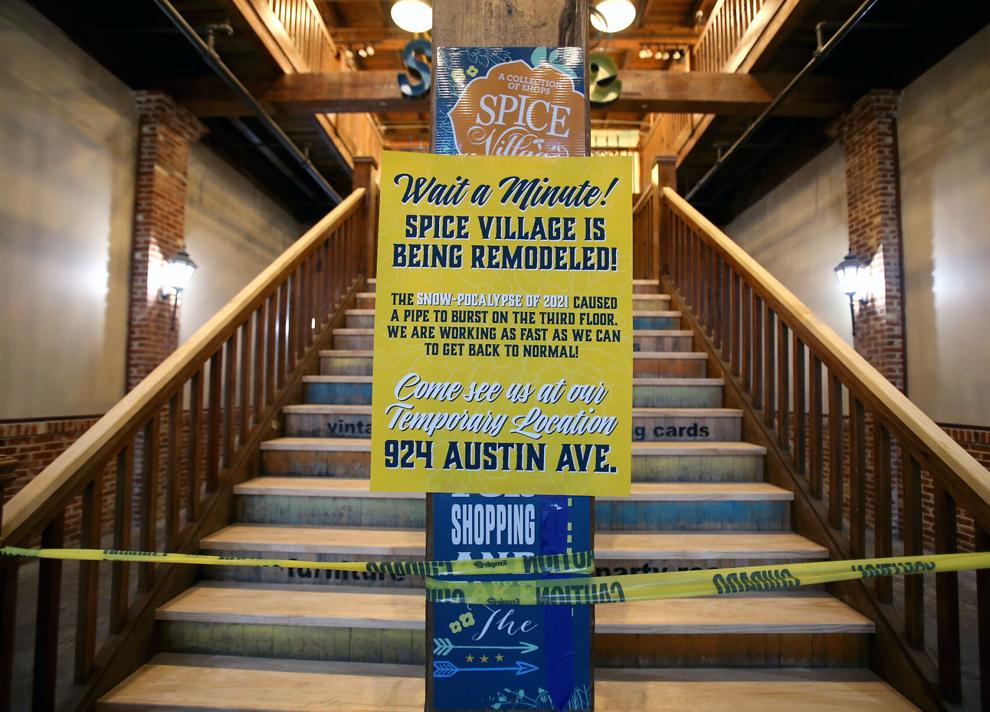 Apparently all in good fun, as this Spice Village pop-up store of 11,000 square feet awaits its return to Second Street and Mary Avenue, where shops cover about 30,000 square feet. A steep wooden stairway greets those entering the building, though elevators also are available, and patrons walk hardwood floors as they shop.
The temporary spot has a concrete floor, and drywall awaits texturing. A small work crew busied itself atop ladders Monday as customer traffic circulated. But the noise of progress is faint compared to that at River Square Center, where nearly 90,000 square feet of restaurant, retail and office space is being remodeled, repaired or both, said Chad Robinson, a partner in Brazos River Capital, which is the Robinson family's real estate investment arm.
"Everyone's working hard, and hopefully we'll have tenants up and running this summer. Mostly we're just replacing any Sheetrock or flooring that could not be dried out with drying equipment, not giving mold a chance to take root," said Robinson. "The drying process began a couple of days after the February freeze, and work continues."
Remodeling of professional offices on the third floor began before the record-setting freeze, said Robinson, and crews are applying finishing touches.
Robinson would not get specific about dollar figures, but said insurance helped cover remediation and repair associated with damage caused by February's freeze. Thawing pipes burst, saturating River Square Center. Remodeling and finishing work on the third floor "was not weather-related," said Robinson.
Robinson said the redone professional office space should rate a Class A designation, and will be marketed at $22 to $24 a square foot.
He said Spice Village and its popular neighbor, The Olive Branch restaurant, should return within weeks but had no firm date to announce.
"I don't want to create false expectations for their customers," he said.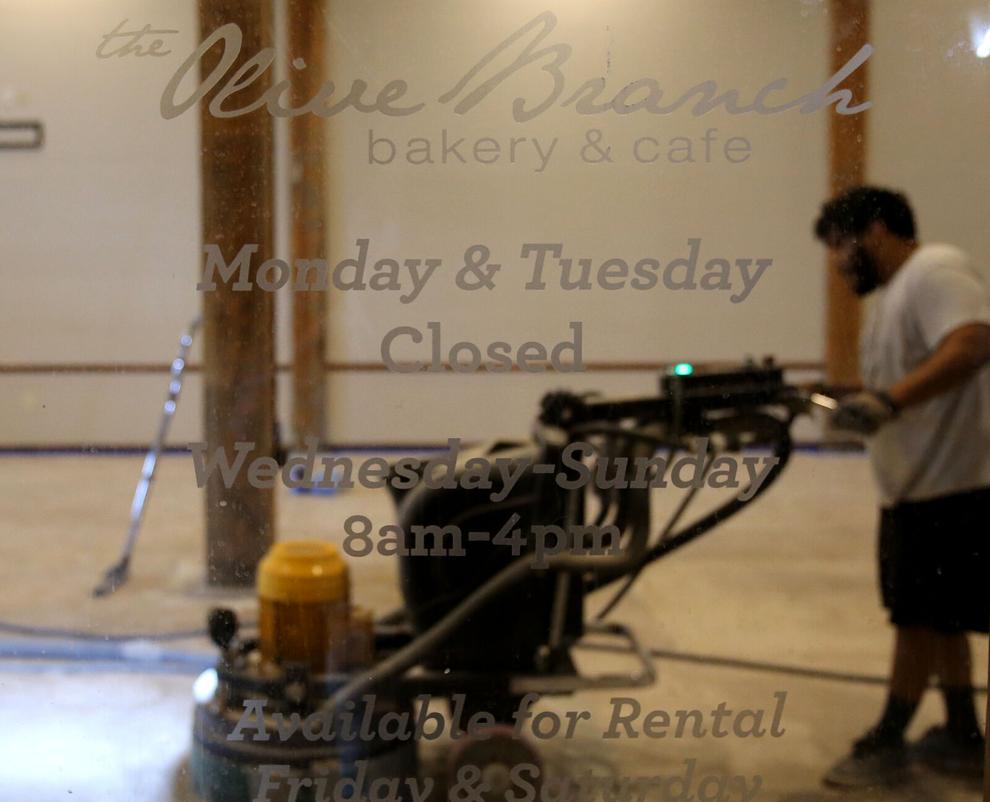 Leah Stewart, who owns and operates The Olive Branch, said in an email message she misses her customers and is counting the days to a fresh start.
"Our last day of business in 2021 was Feb. 14. We were forced to cancel our Valentine's Day dinner due to snow and driving conditions," said Stewart via email. "We discovered the running water and damage on Feb. 17. The building owners have done a nice job responding to the crisis and are working hard to get us up and running again."
She said St. Alban's Episcopal Church has allowed the restaurant to use its commercial kitchen to honor catering events already on the books.
"We will retain our 5,000 square feet, but have no plans to acquire more," she said, referencing River Square Center. "The newly revamped space will include updated and remodeled bathrooms, fresh paint and flooring, and new custom bars and longer operating hours complete with happy hour specials," she added. "We have several projects that still need to be finished. We are also battling the same delivery challenges that most people are facing these days and are still waiting on some equipment to arrive."
She said she hopes to schedule ticketed dinners to reintroduce The Olive Branch to the public and to give staffers training and experience.