A man officials said is suspected of burning down the 111-year-old Mason County Courthouse was arrested Friday in McLennan County after a 50-mile pursuit, though he has not been charged in the fire.
Georgetown Police tried to conduct a traffic stop on a Ford F-350 at about 10:40 a.m. Friday, but the driver continued without stopping, and Texas Department of Public Safety troopers joined the pursuit near Jarrell, as he headed north on Interstate 35, according to a DPS press release.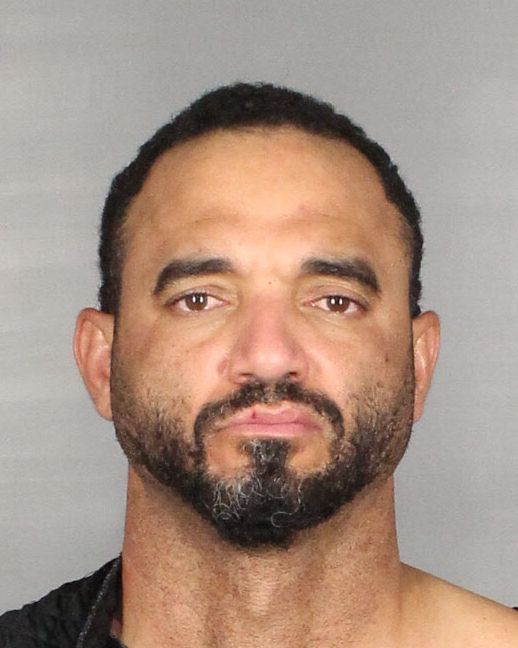 A fire Thursday night destroyed all of the Mason County Courthouse except the building's sandstone exterior, according to an Associated Press report. The courthouse, a landmark for the county of about 4,300 northwest of Fredericksburg, was being prepared for renovations, so records had been relocated before the fire and no one was inside, a county official told the AP. Engineers are evaluating the potential for rebuilding.
Nicholas Jarret Miller, 41, meanwhile, was arrested Friday in McLennan County and identified as a suspect in the fire, according to a McLennan County Sheriff's Office statement. Miller remained in McLennan County Jail on Saturday with bond listed at $600,000, but jail records do not list any charges that appear directly related to the fire. He is being held on a third-degree felony charge of evading arrest in a vehicle, filed by DPS, and on a third-degree felony charge of unlawful possession of a firearm by a felon, filed by Mason County.
Miller live-streamed part of his chase and arrest, and San Angelo Live included parts of what Miller posted in a video on the chase. In the video, Miller can be heard as he surrenders yelling to officers that he has a gun and would not reach for it.
Multiple agencies joined the pursuit and attempted to spike Miller's tires multiple times, but he continued to drive with two flat tires, then three flats, according to the McLennan County Sheriff's Office statement. Miller stopped near mile marker 328, near the south end of Hewitt and Robinson city limits, while sheriff's office officials were starting to shut down sections of the interstate, according to the statement.
McLennan County Sheriff Parnell McNamara said Mason County lost "a beautiful piece of history," when the courthouse burned.