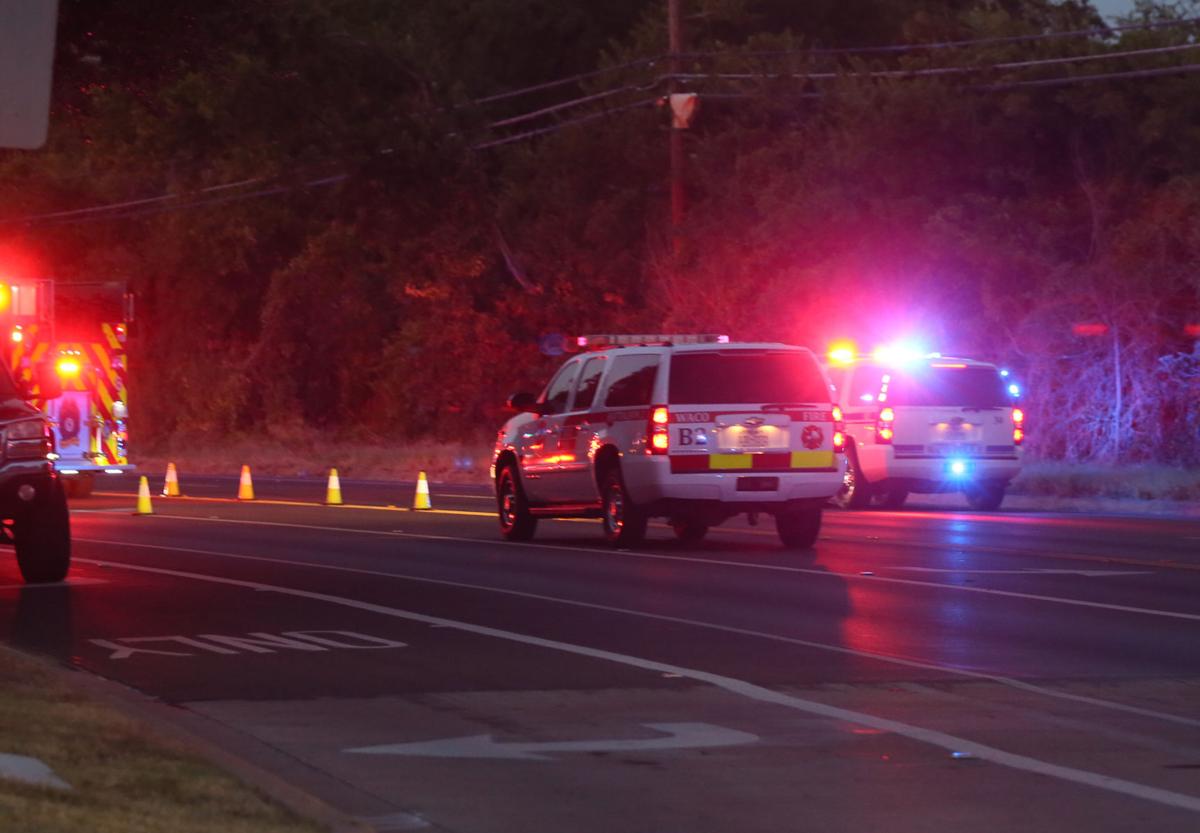 For a few hours one day in early March, with many hunkering down in the early days of the pandemic, it looked like Texas roads might make it one full day with no deadly car crashes for the first time in almost 20 years.
Then a late report came in, continuing the streak that has killed 70,000 people so far.
Texas Transportation Commissioner Laura Ryan said she is still hopeful Texas can go a day without a death on the roads before Nov. 7, which would mark 20 years of daily traffic fatalities.
The Texas Department of Transportation has been campaigning to raise awareness, but its efforts have not led to any appreciable statewide decrease in fatalities, Ryan said during a videoconference with reporters Tuesday.
"The families of those that have died will bear this burden forever," Ryan said. "The sad reality is that over 90% of these deaths were preventable."
She said a Texas Transportation Institute analysis found drivers' average speeds have increased. More than 900 people died without their seatbelts fastened, a 27% increase compared to last year, and pedestrian fatalities also increased compared to last year.
"We've become OK with taking someone's keys, yet we've become almost too polite, in that we feel it's not our business to tell somebody to buckle up, slow down, or refuse to ride with somebody that continues to check their phone," Ryan said.
On average, 10 people die each day on the roads statewide. One July day brought 19 traffic fatalities. One day in August saw 17 traffic fatalities, and last month's daily high was 16 traffic fatalities.
There have been 371 fatal crashes in McLennan County over the past 20 years, according to the state's Crash Record Information System. The records list 46 as related to distracted driving and 118 as related to alcohol. Ninety-eight happened at intersections, and 37 happened in work zones. Eighty were a result of speeding, according to the data.
The fewest McLennan County traffic fatalities in a single year this past decade came in 2016, with 25, and that was followed in 2017 with the most for a single year, at 47 fatalities. This year has seen 30 traffic fatalities in the county so far, on track for a fairly typical total compared to recent years.
"23 counties last year had zero fatalities, so it is possible," Ryan said.
She said the Dallas metro area was the only major metro area in the state that saw fatalities decline from 2018 to 2019. Houston, San Antonio and Austin saw increases, and Fort Worth remained more or less the same.
Traffic levels on Texas highways dropped almost 44% in the early days of the pandemic, and TxDOT officials became hopeful the two-decade streak of daily Texas traffic fatalities could be broken, if only because of stay-at-home orders, Ryan said. But during that brief period in the spring when roads were uncommonly empty, she started noticing more wrecks happening at "insane speeds" as people took advantage of the situation.
"People were not just speeding. It was reckless speeding. It was all-out," Ryan said.
She said lane departure is one of the leading causes of deaths, whether it is because drivers are distracted, falling asleep or driving while intoxicated. A $600 million pool of Road to Zero funding has been used to install rumble strips and median barriers, and to improve pedestrian safety at intersections, which are where many pedestrian fatalities happen.
Individual TxDOT campaigns have attempted to raise awareness of each danger over the years.
Ryan said the leading causes of fatal crashes — lane departure, speeding, driving without a seatbelt, driving while intoxicated and distracted driving — have remained consistent over 20 years, though their ranking might shift from year to year.
Smartphones also have changed the dynamics of distracted driving.
"I don't recall 10 years ago seeing people watching videos while driving," Ryan said.
Concerned about COVID-19?
Sign up now to get the most recent coronavirus headlines and other important local and national news sent to your email inbox daily.