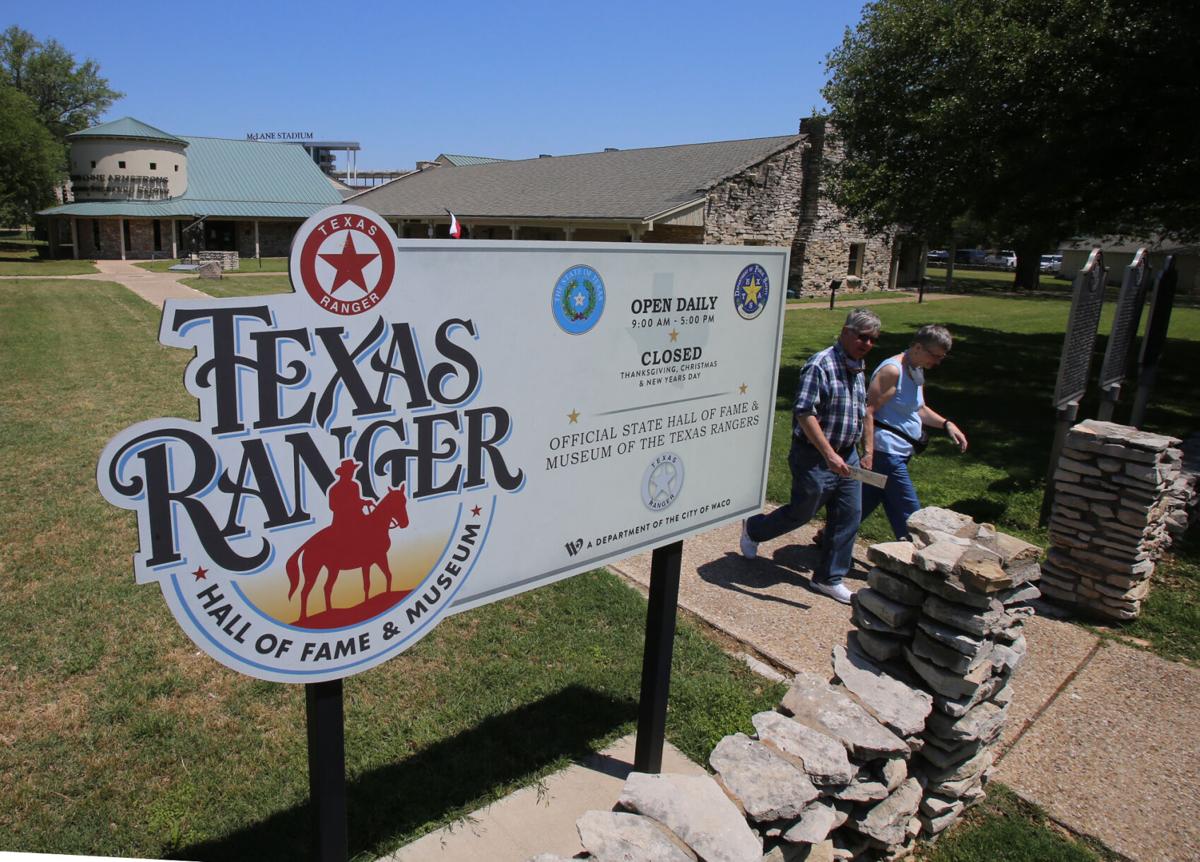 The Texas Ranger Hall of Fame and Museum recently received a $1.2 million bequest from the estate of Samuel McClendon, the son-in-law of a Texas Ranger who was involved in the museum's founding 57 years ago.
The gift is the largest bequest in the museum's history.
Executive Director Byron Johnson said the contribution was unanticipated, although McClendon and his late wife, Donna, had been longtime supporters of the museum.
"That was a real bombshell we did not expect," Johnson said.
McClendon was a mechanical engineer who worked 41 years with Hercules Inc., the company that ran the former Naval Weapons Industrial Reserve Plant in McGregor from 1978 to 1995. The site was home to a bomb-loading plant starting in World War II, and later saw work on rockets and weapons under a series of defense contractors, including Hercules. It was transferred to the city of McGregor by 2006, to become the McGregor Industrial Park, most notably home to a SpaceX rocket-testing facility.
McClendon died Sept. 14 at the age of 86. His wife, Donna, was a daughter of well-known Texas Ranger Senior Capt. Clint Peoples.
Johnson said Peoples, who had a celebrated career with the Texas Ranger from 1946 to 1974, played an important role in steering the museum to Waco at its creation 57 years ago and establishing the Rangers' Company F headquarters at the site. According to a museum biography on Peoples, his work in law enforcement started in 1930, when he became a deputy sheriff in Montgomery County in the midst of an oil boom, and it continued another 14 years after he retired from the Rangers, when he was U.S. Marshal for the Northern District of Texas.
During his years with the Texas Rangers, Peoples worked on high-profile investigations of Texas financier Billy Sol Estes, the La Grange Chicken Ranch bordello, the Maceo brothers gambling syndicate in Galveston and "The Duke of Duval" George Parr. Peoples died in a car accident in 1992.
The McClendons had supported the museum over the years and earlier had donated a collection of items relating to Peoples to the museum, according to an announcement of the bequest.
The Texas Ranger Association Foundation will hold and administer the gift, which was not designated for any special use. Johnson said the $1.2 million provides a "pretty substantial" resource on which the museum can draw through board-approved requests.
The money could support the museum's participation in the 2023 statewide celebration of the 200th anniversary of the Texas Rangers' founding. It also could underwrite improvements and expansions outlined in a master plan submitted last year to the Waco City Council, Johnson said.
As of a presentation to the city council in April, the museum was weighing expansion proposals with cost estimates ranging from $23.5 million to $45.6 million and targeting 2026 to have the work done.