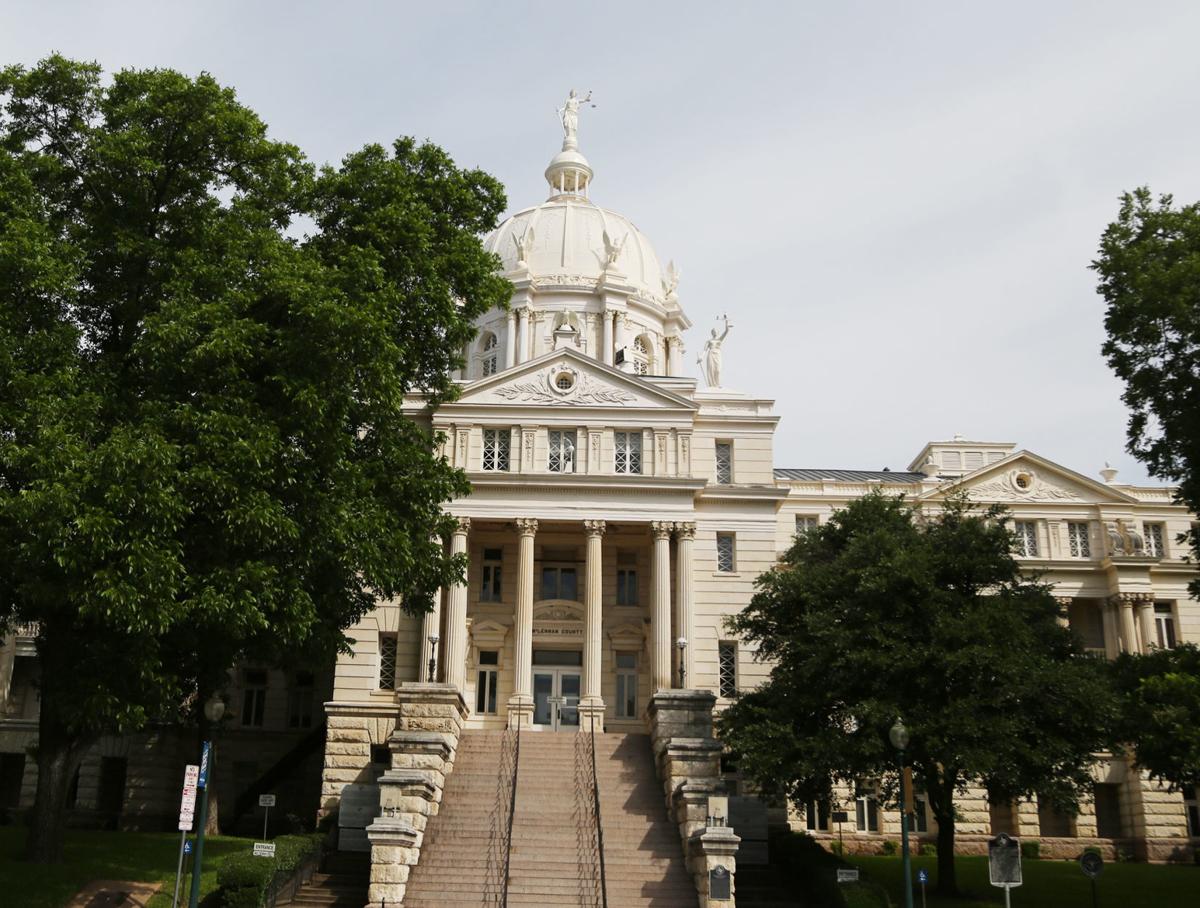 As a fourth McLennan County city Monday ordered face coverings to be worn in businesses to stem the spread of COVID-19, other cities waited direction from county leaders, who punted on the decision.
McLennan County Commissioners voted at a special meeting Monday to delay a decision on a mask mandate until their meeting at 9 a.m. Tuesday. The delay came after Commissioners Ben Perry and Will Jones balked at the measure as burdensome on business.
Meanwhile on Monday, the city of Mart joined Waco, Hewitt and Woodway in requiring businesses to ensure that employees and visitors wear face coverings, or face a $1,000 daily fine.
County Judge Scott Felton has the authority to issue a similar order countywide on an emergency basis, but commissioners could overturn the order, and Felton said he has not considered using that authority.
"It would have to be ratified by the commissioners court, so it didn't make much sense to issue an order without their support," he said. "I would like to work this out with everybody staying on one team."
Bell County commissioners on Monday modified County Judge David Blackburn's order that required business to enforce the wearing of masks if social distancing is not possible. They stripped away mandatory requirements and penalties and said masks are "strongly recommended."
In McLennan County, Precinct 3 Commissioner Will Jones said business has suffered enough and mandating that locations serve as community watchdogs is going too far.
"I have a real problem with fining a business $1,000 for non-compliance when they have a customer refusing to wear a mask, especially if they're trying to attract customers to their business," Jones said. "We're already asking a lot of them. We've shut some of them down. Now to ask for a fine that size . . . that's onerous. I encourage people to wear masks, follow Centers for Disease Control guidelines and use common sense."
Perry, the Precinct 4 commissioner, said the county shouldn't rush into a mandate on face coverings.
"This is not a debate over whether masks do or do not work," he said. "The opinions I've heard lead me to believe they can be effective. But look at what's already been done: Waco, Woodway and Hewitt put an order in place covering 62% of the county population and 75% of businesses in the county. Counting those who commute to work, the population number increases to 70% to 75% being under order at least eight hours a day."
He said the county acted "hurriedly" to enact sheltering in place, and probably should have considered other options. He said he knows of businesses "barely hanging on, stressed and financially stretched thin," and he's reluctant to toss the burden of enforcement into the mix.
Perry owns two Shipley's Do-Nuts locations and said in an interview his lobby traffic has been devastated by COVID-19-inspired restrictions.
"Waco, Woodway, Hewitt, they put orders in place that I support," Perry said. "An individual city may choose to take action if need be. But today — and this could change tomorrow, as this is a dynamic situation — I don't feel a mandate from the county is in their best interest."
Precinct 2 Commissioner Pat Miller voted to defer action on masks, but said commissioners "have a moral obligation to address public safety. We need to do something. In the final analysis, we'll be held accountable if we don't."
Officials in Robinson, West, McGregor and Bellmead said Monday they're inclined to wait on a sign from McLennan County government before proceeding.
"I was literally just drafting a letter," said Bellmead City Manager Yost Zakhary, reached by Monday afternoon. "We are going to follow what the county will do. In the meantime, we will be encouraging residents to do what they feel comfortable doing. Wear a mask if a business asks you to wear a mask. Please abide by the rules of that business. I see no difference in this and a restaurant saying, 'No shirt, no shoes, no service.'"
Zakhary said he was not speaking for the Bellmead City Council.
"We have six personalities, and I don't dare speak for them," he said.
Zakhary said he made a point of visiting multiple stores over the weekend in Bellmead and Waco and uncovered no consensus on mask-wearing.
"It was probably 50/50, as many wearing as not wearing," he said.
McGregor City Manager Kevin Evans said he does not know if or when the city council there will take up the matter, not that it matters.
"The way our order is written, we mirror what the county does," Evans said. "As long as we comply, we don't have to meet again."
Robinson City Manager Craig Lemin said city government there "is waiting on commissioners," but the Robinson City Council may take up the matter in coming weeks. He said council members have requested more information about their role, and the county's, in dictating policy to business owners.
"You can refuse service to someone not wearing a mask, but what if they're determined to force their way inside?" said Lemin. "You risk making hourly employees gatekeepers. Not that we don't feel everyone needs to be wearing masks, but it's a matter of enforcement. Most businesses in Robinson are requiring masks. They recognize the severity, and want to protect their employees and customers. Enforcement is a difficult situation."
West Mayor Tommy Muska said his city also would defer to the county. He said he would not impose a requirement to wear masks in West.
He said he strongly urges people, especially seniors, to wear masks, but thinks they are smart enough to assess the risk for themselves.
Concerned about COVID-19?
Sign up now to get the most recent coronavirus headlines and other important local and national news sent to your email inbox daily.