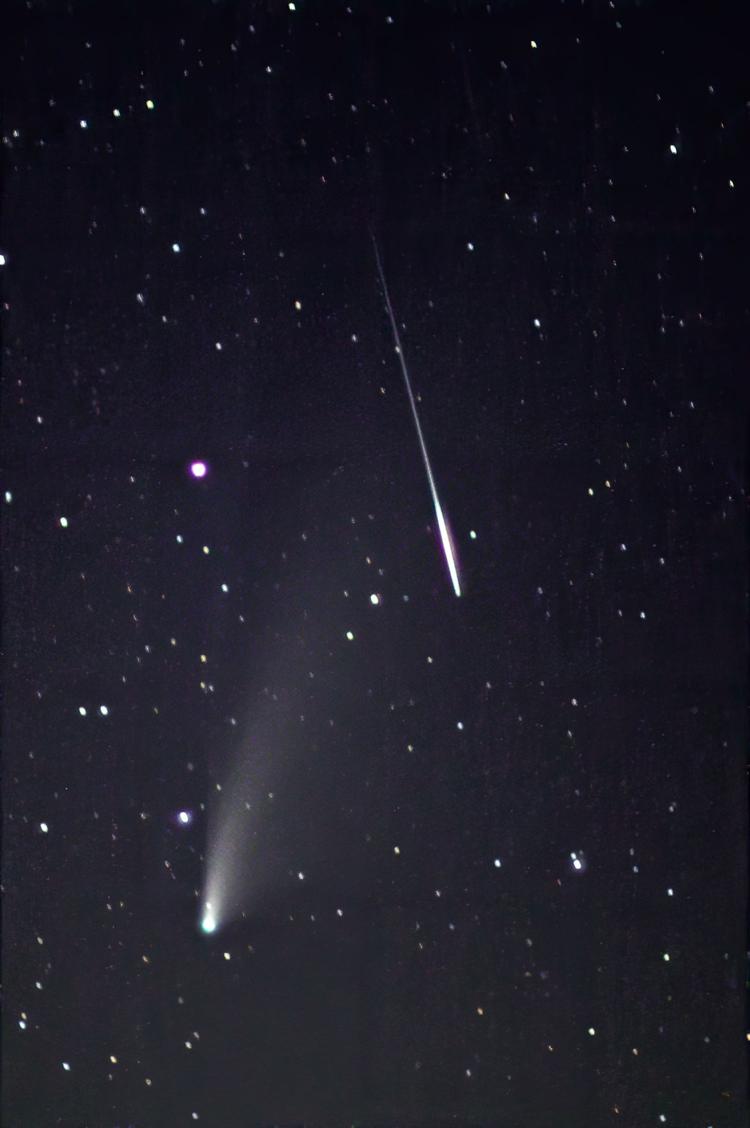 Sam Wilson, of Woodway, took this photograph at Woodway Park that captured both the comet NEOWISE (bottom left) and a bright meteor that crossed the comet's tail on July 23. Wilson said he was out with his son, daughter-in-law and two grandsons at the park that evening to see if they could help the 9- and 7-year-old boys find the comet with binoculars. Meanwhile, he had his camera set up on a tripod to take photos and among the images he took was this one.
Get local news delivered to your inbox!
Subscribe to our Daily Headlines newsletter.