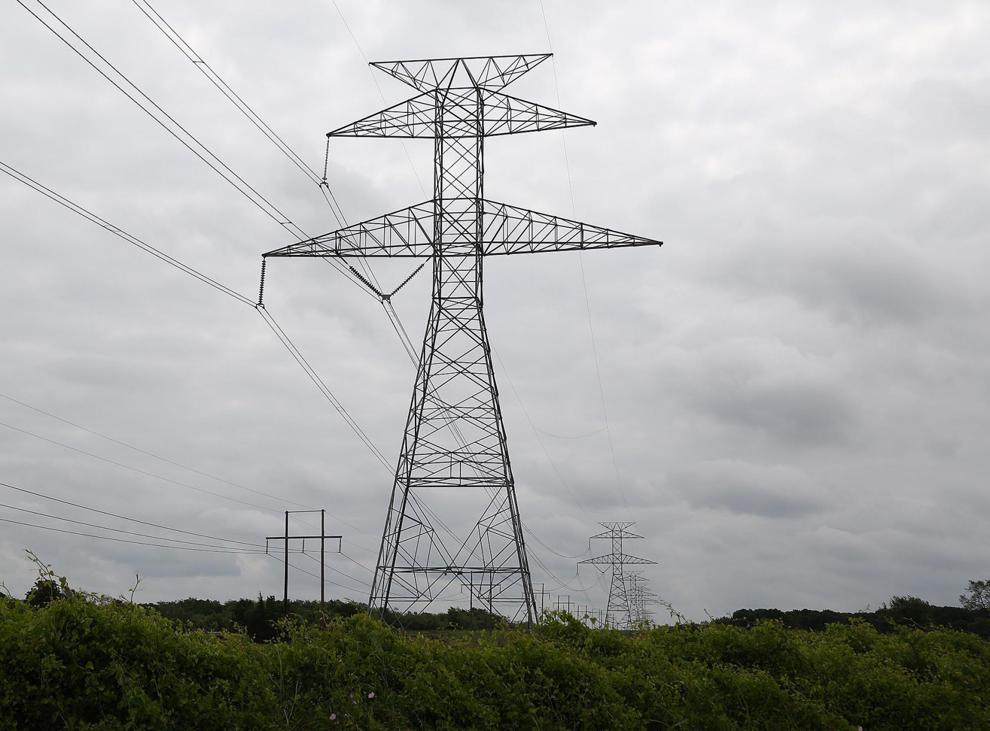 Updated 11:55 a.m. Feb. 15:
An Oncor map showed 33,791 McLennan County customers without power late Monday morning as a combination of winter storm damage and rolling blackouts continued.
The Electric Reliability Council of Texas, the governing body that oversees the electric grid in Texas, instructed utilities to begin rotating outages, which are controlled, temporary interruptions of electrical service that rotate through different parts of the electric grid.
Rotating outages typically last 15-45 minutes in each area but may vary. Oncor, which handles the electrical system in the Waco area, notified customers in an email sent at 1:38 a.m. Monday of the rolling outages.
Oncor officials could not immediately specify how many of the outages in McLennan County were due to rolling blackouts, but anecdotal reports from around the county suggested that many outages went on for hours. The overall estimate of affected customers dropped by only about 1,000 over the course of the morning.
The temperature in Waco around 9:50 a.m. Monday was 8 degrees, with a wind chill of 9 below.
"Oncor recognizes how unsettling rotating outages can be to our customers, especially in the face of this severe winter weather, and we will work hard to minimize the impact of these outages as much as possible," said Connie Piloto, Oncor director of communications. "We ask customers to please continue to conserve what they can."
Piloto said anyone facing a life-threatening situation should call 911 immediately.
City of Waco officials also reported early Monday that traffic signals around the city were out and asked motorists to treat all intersections without a functioning signal as a four-way stop.
Rolling outages have been proven effective at protecting the electric grid during times of incredibly high electric demand and low supply, Oncor said.
Some customers may experience longer outages if power surges cause equipment failure during the restoration process. Potential power surges can be minimized by turning off appliances, lights and other equipment, except for one task light to determine when power has been restored.
Power outages associated with a powerful winter storm that struck Sunday had been reported throughout the evening and overnight hours across the Waco area. Axtell was the hardest hit area, with more than 900 Oncor customers without power Sunday night.
Oncor said that during the rolling outages customers without power for more than 45 minutes should report outages to Oncor by calling 888-313-4747 or texting OUT to 66267 if they are registered in My Oncor Alerts. Oncor said it would notify customers once ERCOT determines the outages can end.
Oncor asked its customers to take the following energy-saving steps:
• Turn down thermostats to 68 degrees.
• Close shades and blinds to reduce the amount of heat lost through windows.
• Turn off and unplug non-essential lights and appliances.
• Avoid using large appliances (i.e., ovens, washing machines, etc.).
• Businesses should minimize the use of electric lighting and electricity-consuming equipment as much as possible.
• Large consumers of electricity should consider shutting down or reducing non-essential production processes.
Photo gallery