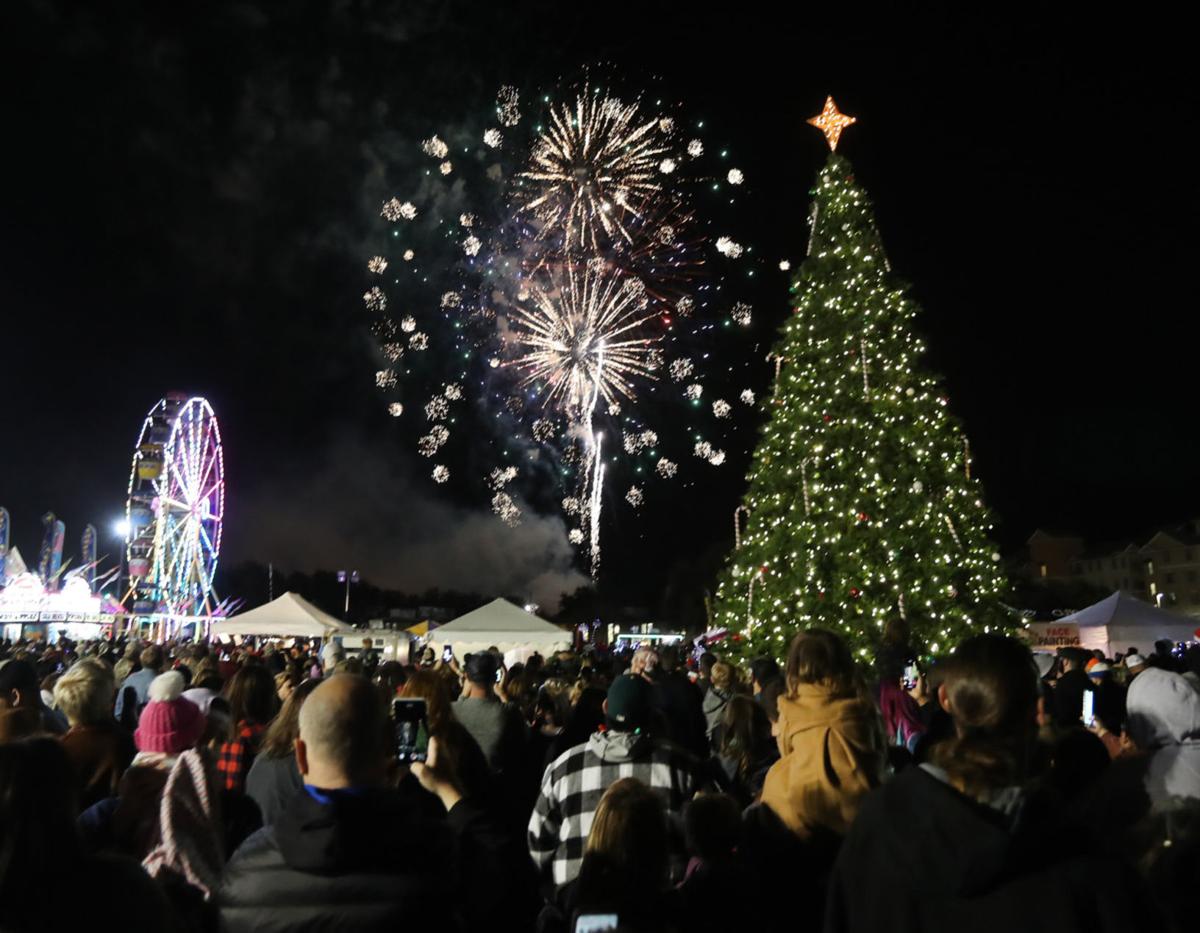 Zoo lights
Cameron Park Zoo, 1701 N. Fourth St., will feature Wild Lights, a holiday lights display, beginning Friday, Nov. 26 and running until Jan. 9, 2022. The display is open from 6 to 9:30 p.m. Wednesdays-Thursdays and 6-10 p.m. Fridays-Sundays. The display is closed on Mondays, Tuesdays, Dec. 24-25 and Jan. 1.
Kids of all ages can visit with Santa at the display from 6 p.m. to closing through Dec. 23.
General admission tickets are $15 for ages 13 and up, $12 for ages 3-12 and kids 2 and under are admitted free of charge. Zoo members receive a discounted rate.
Food training
Texas A&M AgriLife Extension Service, McLennan County and McLennan Continuing Education Department are offering a professional food manager certification training course Dec. 6 and 13 at McLennan County Extension Office, 4224 Cobbs Drive.
The cost is $125, which includes training, materials and ServSafe National Food Manager Certification Examination. The certification will be valid anywhere in the state of Texas for five years.
Space is limited and must be reserved by Monday, Nov. 29.
For more information, call Colleen Foleen at 254-757-5180.
Lacy Lakeview parade
The Lacy Lakeview Christmas parade is at 6 p.m. Tuesday, Nov. 30.
Bellmead parade
The Bellmead Christmas parade is at 7 p.m. Thursday, Dec. 2. A tree lighting with cocoa will be at 6 p.m. at the municipal court building, 3017 Bellmead Drive.
Call Russell Devorsky at 254-749-4759 for more information.
Robinson parade
The Robinson Christmas parade is at 6:30 p.m. Thursday, Dec. 2. It will begin at Robinson High School, 700 W. Tate Ave., and proceed to Peplow Park, where the city tree lighting will take place.
Waco Wonderland
Waco Wonderland returns to downtown Waco's Heritage Square from Dec. 3-5. The celebration kicks off at 5 p.m. Friday, Dec. 3 with the opening of the Ferris wheel, live music, food and merchant vendors, live reindeer, and visits with Santa. A tree lighting ceremony and fireworks show concludes the first evening of holiday festivities.
Saturday, Dec. 4 will feature the Wonderland Parade at 10 a.m. along Austin Avenue downtown, proceeding from 11th Street to Heritage Square. The entry deadline is 5 p.m. Monday, Nov. 29. Email pastor@familyoffaithwc.org for more information.
Toy drive
The Waco Family & Faith International Film Festival is hosting its annual holiday toy collection drive from 4:30 to 6:30 p.m. Dec. 4 in the Aspiring Leaders Academy parking lot, 119 N. Hewitt Drive.
Any unused toys are welcome to give back to children in our community. Call 908-672-6024 for more information.
Lutefisk dinner
Cranfills Gap Lions Booster Club presents its 56th annual Lutefisk Dinner from 4:30-6:45 p.m. Dec. 4.
Proceeds from the Norwegian meal of lutefisk plus turkey and dressing with all the fixings, served family-style, benefit Cranfills Gap ISD.
The event will be held at 505 S. Second Street. Tickets cost $20 for adults and $10 for students.
Call 254-253-1210 for more information.
Holiday concert
The Baylor Singing Seniors, under the direction of Phillip Sitton, will present "Melodies of the Seasons" at 4 p.m. Dec. 5 at Woodway United Methodist Church, 21000 Woodway Drive.
The choir is accompanied by Van Chaney, Linda Royals and Greg Wallace.
Christmas concert
The Youth Chorus of Central Texas will present a Christmas singalong concert at 6:30 p.m. Dec. 13 in the St. Alban's Episcopal Church parish hall, 29th Street and Waco Drive.
Pecans for sale
The Waco Founder Lions Club is selling pecans through Dec. 22 at the Lions Den, 1716 N. 42nd St., across from Lions Park.
Proceeds benefit the club's public service activities, projects and programs. Call 254-776-5341 for more information.
Climate art exhibit
Waco Friends of the Climate is currently accepting entries from all artists, professional and amateur, for its fifth annual Climate Crisis Art Exhibit, which will be conducted online. Criteria for the judged awards are relevance to the climate crisis, artistic excellence and originality. Entry is free, and multiple awards are given, with a top prize of $1,000. Entries will be accepted until Nov. 30.
Submit printed or typed items to Briefly, P.O. Box 2588, Waco, 76702-2588; or email goingson@wacotrib.com.