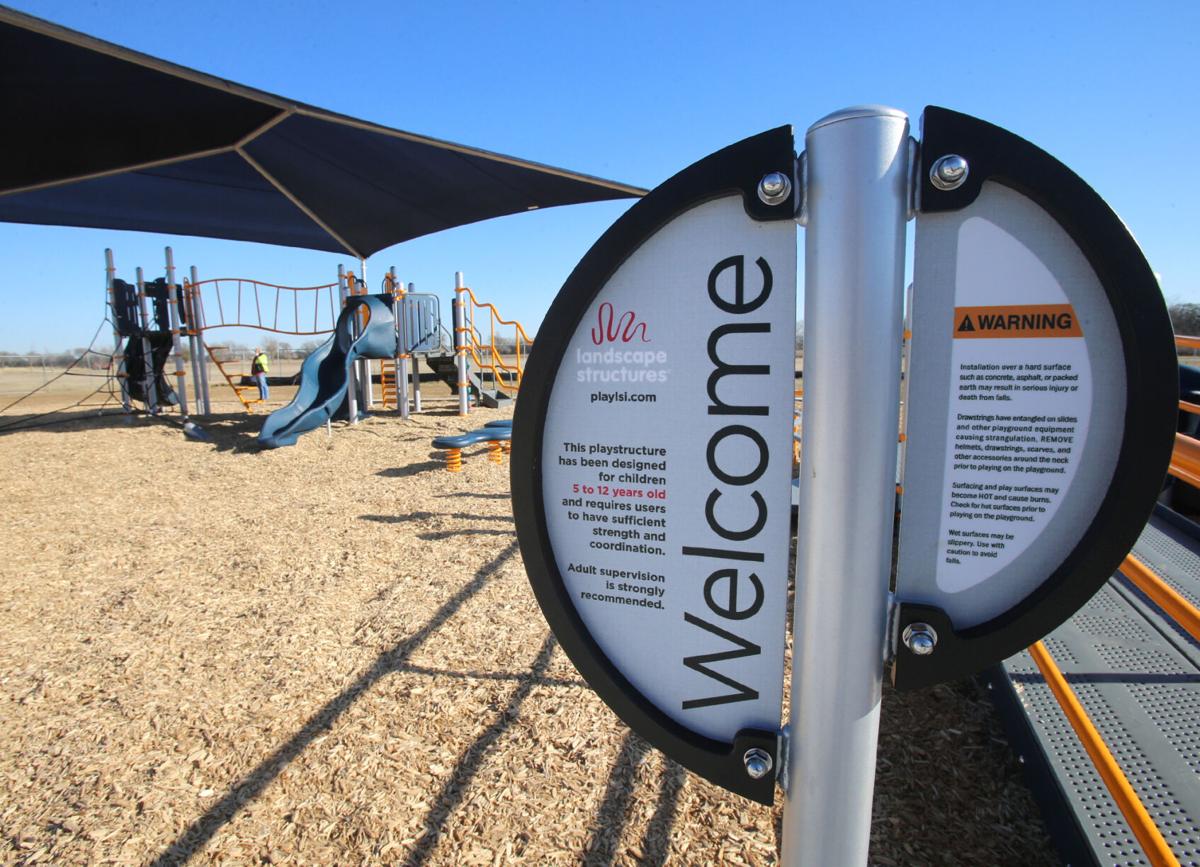 Trail Blazer Park to reopen
The City of Waco Parks and Recreation Department will host a ribbon cutting ceremony at 11 a.m. Thursday to celebrate the reopening of Trail Blazer Park, following a $640,000 improvement project at the site.
The 11-acre neighborhood park, located at 1101 Harris Creek Road, opened in 2013 as the primary trailhead for the Cotton Belt Trail. Neighborhood growth surrounding the park has since expanded, demonstrating the increased need for neighborhood park amenities to serve a wider range of families and uses.
New park amenities include a pavilion, water fountain, trail lighting, seating, soccer goals, a nine-hole family disc golf course, a shaded playground with enhanced accessibility and access improvements with connectivity to Stageline Drive. Additionally, a bicycle repair station was donated earlier this year by Bicycle World.
For information, contact the Parks and Recreation office at 254-750-5980.
MidTex Farm and Ranch Show
The MidTex Farm, Ranch and Garden Show will run from 9 a.m. to 5 p.m. Friday and Saturday at the Extraco Events Center, 4601 Bosque Blvd.
Admission is free to the general public to attend and view exhibits of the latest farm and ranch equipment, seed, chemicals and agriculture-related services and technologies. Free agriculture and gardening classes will be provided by the Texas A&M AgriLife Extension Service of McLennan County.
Free COVID-19 testing continues
The Waco-McLennan County Emergency Operations Center is working with the Texas Department of Emergency Management and DOCS Health Testing to provide free COVID-19 testing to the community. Preregistration is required at www.covidwaco.com, and a voucher will be provided after registration.
It is a saliva test, so do not eat, drink or brush teeth for 30 minutes before the test.
Drive-thru testing will be available from 8 a.m. to 5 p.m. Monday through Friday at McLennan Community College, 4601 N. 19th St., Parking Lot N.
Bellmead Family Dog Day
Bellmead Animal Control is hosting Family Dog Day from 10 a.m. to 4 p.m. Saturday, May 15, at Brame Park.
The event features family fun, vendors, music, giveaways and, of course, lots of dogs. There will be a microchip clinic.
Submit printed or typed items to Briefly, P.O. Box 2588, Waco, 76702-2588; fax 757-0302; or email goingson@wacotrib.com.