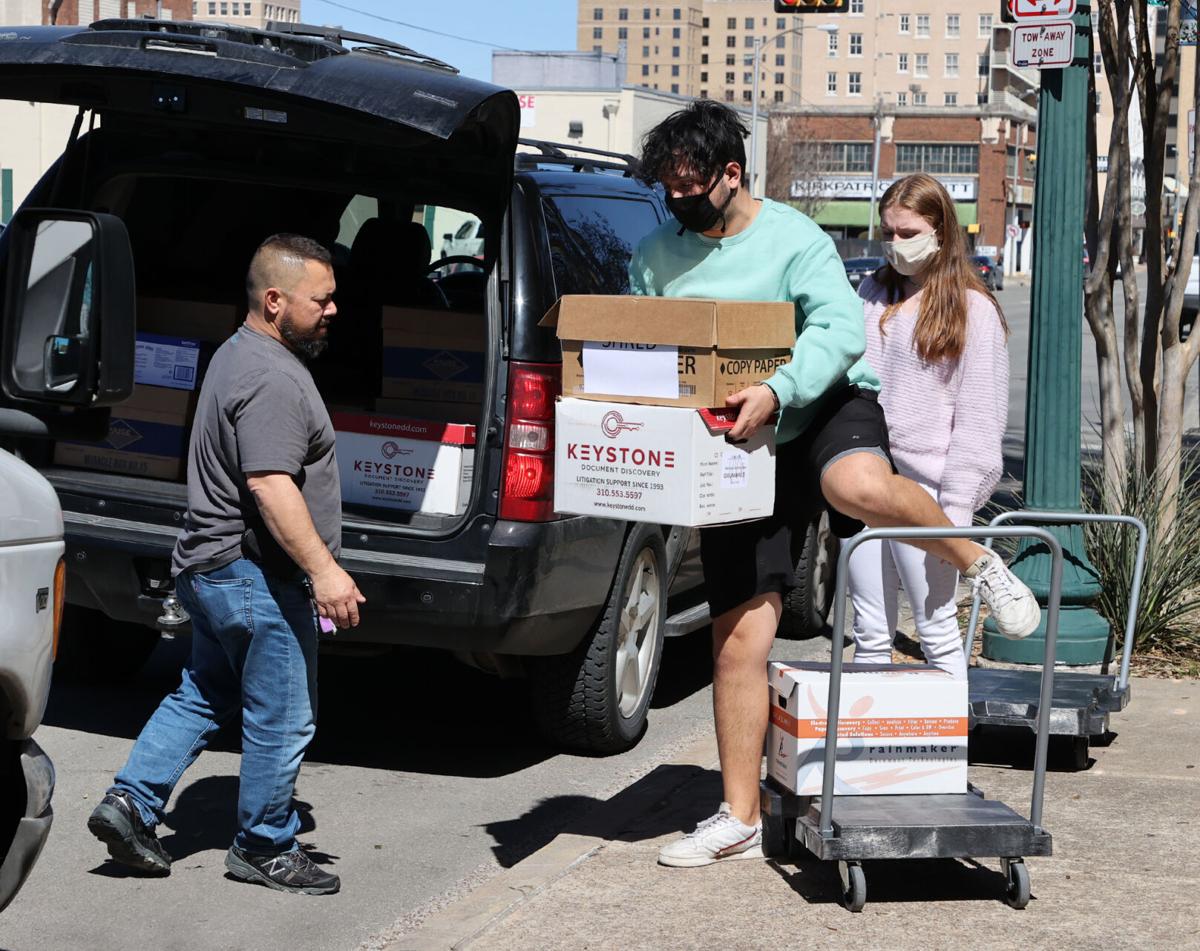 A Waco federal court jury awarded $2.175 billion Tuesday to a California-based company in its dispute with tech giant Intel in what is thought to be the second-largest verdict in the country for a patent infringement case.
The jury of seven deliberated about three hours and 15 minutes Tuesday morning before siding with VLSI Technology, which claimed that officials at Intel Corp., the world's largest manufacturer of semiconductor chips, pirated technology concepts from two of its patents to benefit its company without properly compensating VLSI.
Attorneys on both sides, at least initially, declined comment after U.S. District Judge Alan Albright thanked the jury for its service and adjourned the seven-day trial.
Later Tuesday, Michael Stolarski, CEO of VLSI Technology, said in a statement, "We are very pleased that the jury recognized the value of the innovations as reflected in the patents and are extremely happy with the jury verdict."
Albright, who specialized in intellectual property law before he was appointed to the federal court bench, has transformed the Waco court into the nation's leading hotspot for intellectual property lawsuits.
David Henry, patent law professor at Baylor University Law School and head of the IP litigation group for the Gray Reed law firm, which opened an office in Waco last year, said the VLSI verdict likely is the second-largest verdict for this type of cases in the country.
"This verdict, if it survives post-trial motions, appeals and the like, will be more than twice the landmark case Apple won against Samsung in 2012 for $1.05 billion, and that verdict resonated throughout the world," Henry said.
There have only been two other verdicts over $2 billion in patent infringement cases — Indenix vs. Gilead Sciences Inc., $2.54 billion, in 2016 and Pfizer vs. Teva Pharmaceuticals, $2.15 billion, in 2013, according to legal journals.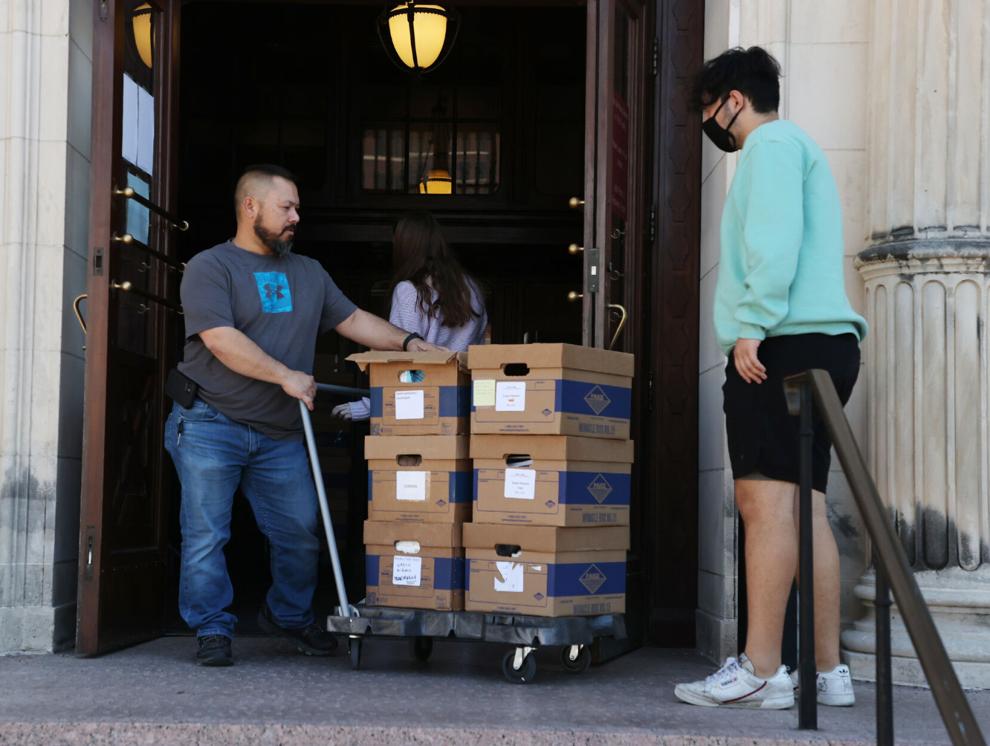 Last year, Intel reported $77.87 billion in annual revenues according to its website.
Attorneys in the case gave closing statements Monday afternoon. Afterward, Albright recessed the jury for the night with instructions to return Tuesday morning to begin deliberations.
The trial focused on two patents held by VLSI — one referred to as "373," computer chips that save power, and "759," which increase speed.
VLSI, which stands for Very Large Scale Integration, merged with a company called NXP, which developed the two patents.
Morgan Chu, of Los Angeles, lead attorney for VLSI, opened his summations Monday by telling jurors that they were there because the nation's founding fathers had the foresight to include a provision in the U.S. Constitution to protect and promote the furtherance of science.
He said the case boiled down to the credibility of the witnesses, noting VLSI's witnesses were independent experts from across the country while many of Intel's witnesses were Intel employees.
"You would expect employees of defendant Intel would come in here and deny infringement. They are employees of Intel..." Chu said. "This is a credibility case, and in spite of all the testimony you have heard, it all comes down to a case of credibility."
Bill Lee, of Boston, Intel's lead attorney, countered that VLSI paid four of its expert witnesses a combined total of at least $1 million, suggesting their testimony disagreeing with Intel engineers, who were most familiar with the development of the products, was bought and paid for.
"No one from VLSI has even bothered to show up here and get on the witness stand and be placed under oath," Lee said. "But you know who did bother to show up: Intel. They have been here from the start, they didn't lie, they came here to defend themselves from these allegations and they are still here. They stayed until the end."
Lee then asked Intel officials seated on the front row of the courtroom to stand. However, he forgot to tell them to be seated after the introductions and continued his closing before Judge Albright gently interrupted, gesturing back to the men still standing. That brought a moment of levity to the otherwise serious proceedings.
Chu spent much of his summations attacking the credibility of Intel's witnesses, noting several occasions where their testimonies contradicted those of VLSI witnesses, and in some cases, where Chu claimed they contradicted their own testimonies.
"Within the space of a minute, this witness gave three completely different answers," Chu told jurors. "Credibility is so important."
He charged that one Intel official concocted a document solely for the litigation that conflicted with an Intel document that existed before the lawsuit was filed.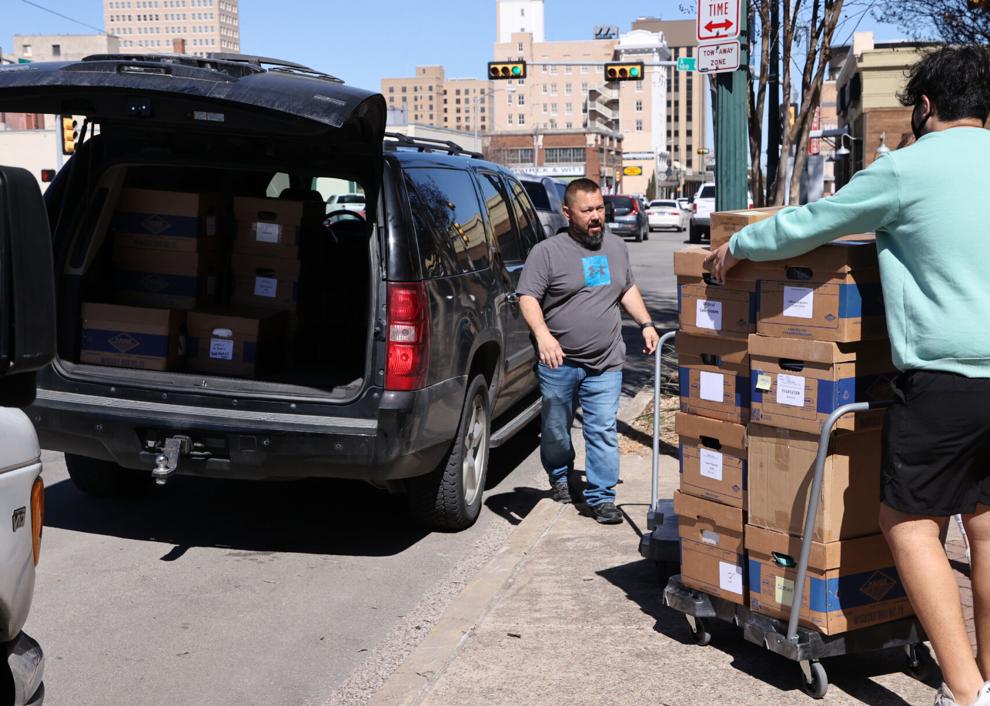 Chu told jurors that Intel clearly infringed on the two patents, profiting inappropriately and owing VLSI $2.4 billion in reasonable royalties. He said Intel sold almost a billion processors that used the infringed products.
Joseph Mueller, who began Intel's closing remarks, told jurors that no one had ever heard of the two patents in question until the lawsuits were filed. He said Intel products were developed by Intel engineers and were far more advanced that those outlined in the patents.
Picking up on Chu's theme when he opened the case last week by saying the two patents and their developers were the "stars and heroes" of the litigation, Mueller asked if they were stars or heroes, why had no one heard of them and why were they never used?
Mueller also denied the patent infringement allegations, telling the jury that Intel's previous "Yonah" already had been developed and was more advanced that VLSI's 759 patent.
In disputing VLSI's $2.4 billion damage claims, Mueller said no company has ever paid that much for licensing rights. Based on similar cases Intel has negotiated, damage experts put the comparable figure at closer to $2.2 million, Mueller said.
Taking over from Mueller, Lee called the damage claims "outrageous" and told the jury that the case is all about a company, VLSI, that doesn't make any products, conducts no research or development and simply acquired the rights to the two patents and then looked for a way to sue Intel.
"There is not a shred of evidence that Intel knew of those patents or that they did anything other than their own independent work," Lee said.
The two sides will lock horns again in a trial slated for next month, with the same parties returning to Waco for another patent infringement case involving different patents.