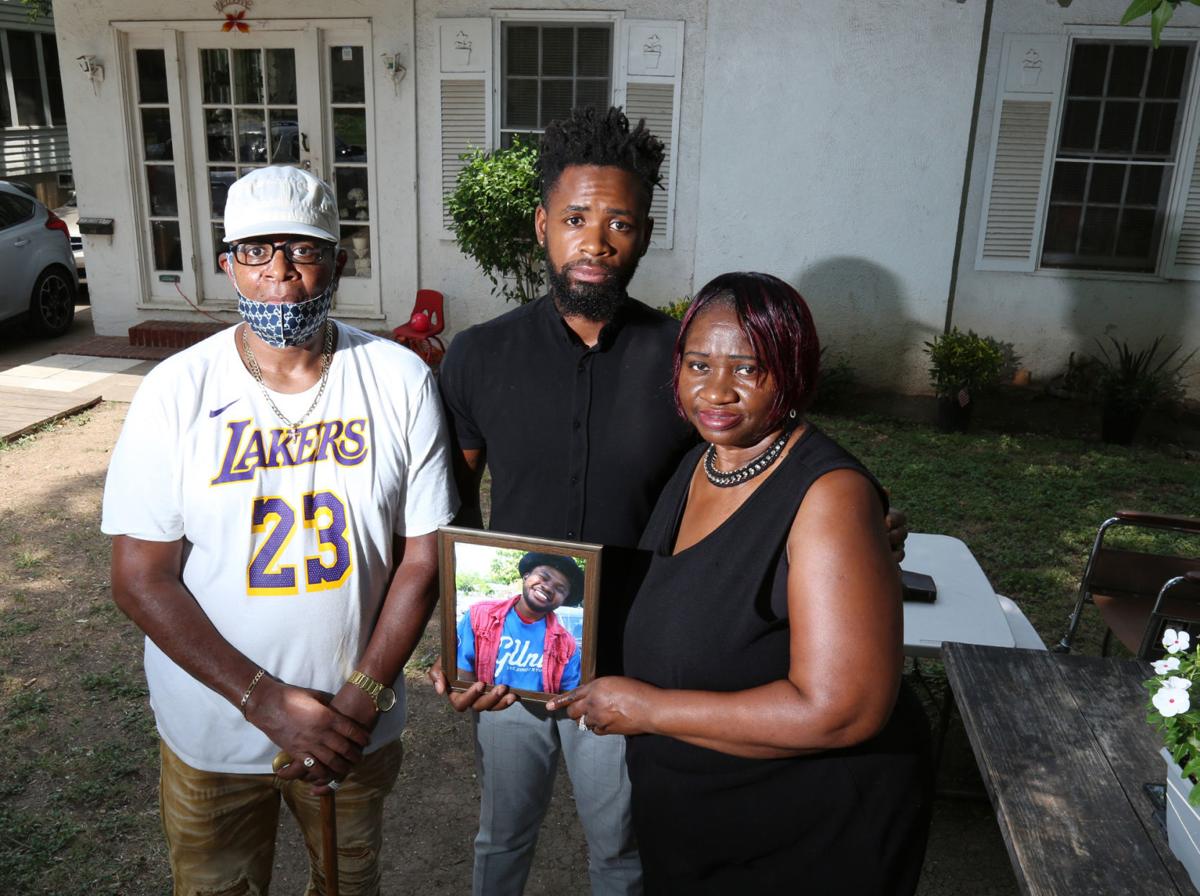 When police got the call from Steven Walker-Webb's family that he was having a schizophrenic episode in April, they knew it could end badly.
Waco police know the 28-year-old Walker-Webb well from their many trips to his parents' Morrow Avenue home during the past 10 years, which have seen him diagnosed with schizoaffective disorder. Officers know he can be combative, depending on the severity of his latest psychotic break. They also know he has talked of "suicide by cop" or harming himself and others.
Sure enough, as soon as police arrived, Walker-Webb sucker punched an officer twice in the face, shrugged off the effects of a stun gun and put an officer in a bear hug from behind while reaching for his gun, a police report states. An officer pulled his pistol but did not fire, reports indicate, because he did not have a clear shot.
After multiple officers struggled to subdue Walker-Webb and he was handcuffed in the back of a police car, an officer told his mother that if it was her son's desire to carry out suicide by cop that night, he very nearly got his wish.
So instead of taking Walker-Webb to a psychiatric facility for treatment, which is what his family wanted and likely what the officers' intended when the call came in, Walker-Webb went to jail, charged with assault on two police officers and attempting to take an officer's gun.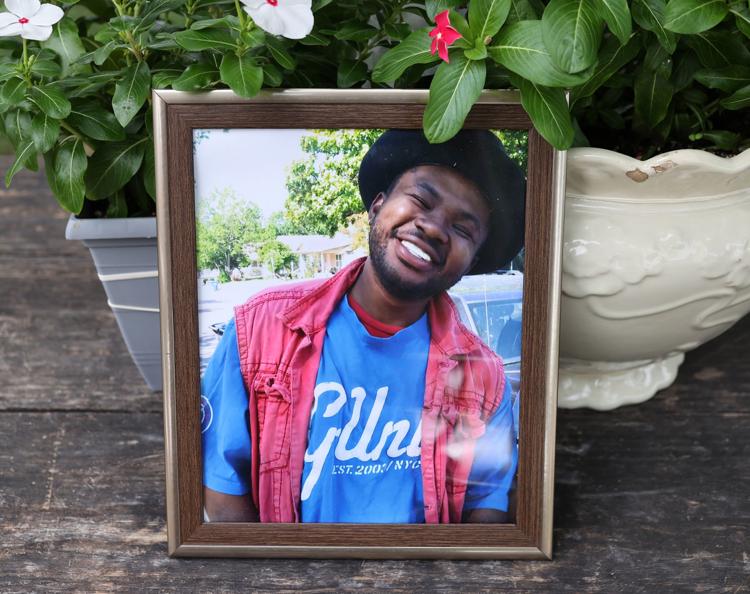 Two months later, Walker-Webb has been found incompetent to stand trial and was ordered hospitalized last week for up to 120 days. He remains in the county jail, waiting for a state psychiatric hospital bed to become available so he can be treated for what has been diagnosed as "schizoaffective disorder, bipolar type." Compounding his problems, Walker-Webb also suffers from brittle diabetes, which can cause his blood-sugar level to skyrocket and dive like a roller-coaster.
Like so many others, Walker-Webb's plight illustrates the lack of mental health resources at the national, state and local levels. As the ongoing national debate about policing in America surges, mental health advocates are painfully aware that police officers all too frequently are asked to deal with people with mental problems and county jails effectively have become substitutes for underfunded state mental health facilities.
Because of their numerous contacts with him and his family, Waco police have identified Walker-Webb as someone who could benefit from a new unit launched by the Waco Police Department in March called the Career Criminal Apprehension and Supervision Team. The new unit's goal is to follow up on those with chronic drug and alcohol or mental health problems, get them the help they need and try to keep them out of the criminal justice system's revolving door.
Walker-Webb's family members have done the best they can. His mother has health problems of her own and his father, who served 20 years in the Marines and Army Reserve, is a disabled veteran. They are not a wealthy family by any means and they have had to summon Steven Walker-Webb's older brother, Stevie Walker-Webb, to return to Waco from a promising career as a theatrical playwright and award-winning director in New York to help them deal with his brother's latest brush with the law.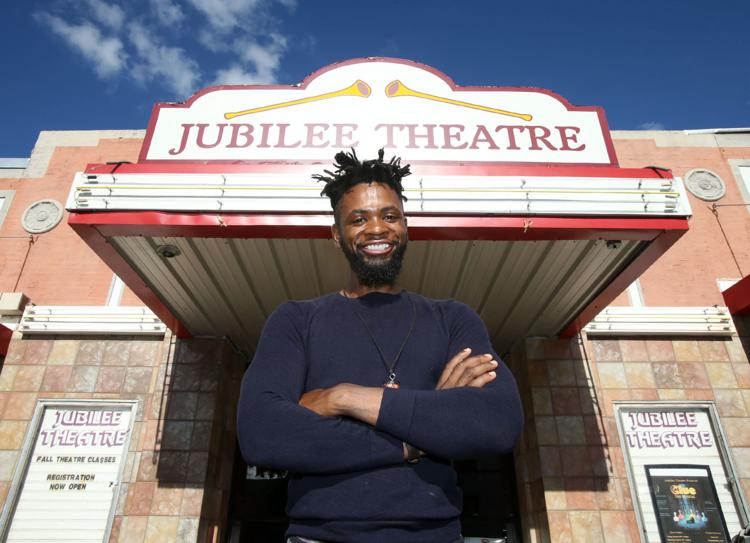 Stevie Walker-Webb fondly remembers helping Jimmy Dorrell and Mission Waco turn an abandoned old porn theater on North 15th Street into the Jubilee Theatre, with local productions involving community members. Stevie and his brother, Steven, then a student at Waco High School, worked to build sets and were cast members of the Jubilee production of "Fences," a Pulitzer Prize-winning play.
Besides seeing about his family, Stevie, 33, said he hopes to serve as a mental health ambassador, lobbying for systemic reform, better mental health funding and resources and working to remove the stigma associated with mental illness.
"This country is so divided," he said. "But this is an issue that affects all people — Black people, white people, brown people, all people. Before my brother was diagnosed with mental health issues, he was working to get a degree. But mental health problems have eviscerated his life."
Stevie Walker-Webb had planned to construct a 6-foot by 9-foot enclosure — the size of the county jail medical segregation cell his younger brother is in — and stay in it for 24 hours this weekend at the Highway 6 jail complex to call attention to reforms drastically needed in mental health care, he said.
"I'm upset because our state can do better," Stevie Walker-Webb said. "Our state ranks 48 out of 50 for the amount of resources we give to mental health and mental health providers, but we are second in our country economy-wise. Why are we almost last in this area when it affects so many citizens? It is not about Republicans or Democrats or Black or white. It is a human rights issue and we can just do better."
He said he had to postpone his demonstration because of permitting issues, but he is not deterred in his goal of being a catalyst for change.
"Should my brother be in jail for being bipolar schizophrenic? No. There should be other options," he said. "I shouldn't have to stop my life and drive 27 hours during a global pandemic to provide services to my brother. In our country, the system is broken. What's needed is systemic reform beginning with the reallocation of funds, even if we take 5% of the police budget and spend it on mental health. The fact is it costs more money to perpetually incarcerate an individual than it does to get them mental health treatment."
Waco psychologist Lee Carter, who was appointed to evaluate Walker-Webb after his arrest in April, said 30% to 40% of county jail inmates have mental health issues. He agrees with Stevie that not enough is being done for those with mental health ailments.
"We are not putting enough emphasis on the mentally ill who live among us," Carter said. "We don't give them comprehensive services like they need, and because of that, law enforcement gets too many calls to come and rescue family members or the public at large because someone is having a mental health crisis.
"One of the chronic problems we have with the seriously mentally ill clients is that, in most instances, they don't recognize or understand the depth of their own disturbance and they don't feel the need for treatment. So unless they are in a highly contained or supervised setting, they get off their medication and get away from a structured world that could be helpful to them, and for lack of a better term, they fall apart."
In finding Steven Walker-Webb incompetent to face the most recent charges against him, Carter wrote in a three-page report to the court that Walker-Webb was "hostile to a frightening degree" during his May 8 evaluation at Cedar Crest Hospital in Belton.
"Historically, he has minimal control over his emotions and may threaten or attempt to harm himself and others, including attempting to bite people," Carter wrote. "He is believed to have episodic desires to commit 'suicide by cop.' Once his ire is raised, he can be combative. While he may not consciously plan to hurt people, that outcome is a constant possibility."
Carter said the state needs more "forensic beds," and that people with a complex disorder like schizophrenia can take weeks if not months to stabilize.
"The best way to handle people like that is not to wait until they have had an explosion, but rather to intervene as soon as they get out of a hospital setting and have been stabilized and keep them stable," Carter said. "MHMR has good programs available and are good to help with housing, medication management and job training. There are services available in town for individuals who need long-term assistance, but too often the mentally ill person themselves don't seek out those services and their family members may not even know they exist."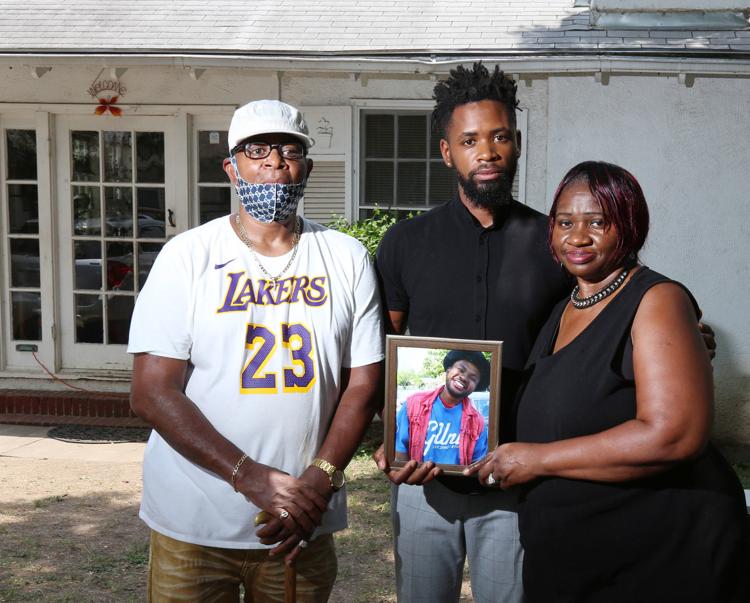 Stevie Walker-Webb said his younger brother has had a tumultuous life, beginning when his favorite aunt was murdered in 1994. He was only 3 then, but he started to call his mother his aunt, Aunt Queen. When he was a junior playing on the varsity football team at Waco High School, he developed pneumonia and lost a lot of weight. Stevie said he thinks the illness triggered his Type II diabetes, and along with it wildly fluctuating blood-sugar levels.
A year after being diagnosed with diabetes, he started to exhibit some symptoms of mental health issues, Stevie said. A few years later, he was playing a video game and began to think he was an animated character called Naruto. He walked to a nearby smoke shop, where he punched through a glass display counter and grabbed a specialty sword on display. He was walking down the street swinging the sword around when officers arrived, and he was arrested for assaulting one of them.
He went for treatment and the charges were dropped. The following year, his best friend was shot and killed, driving Walker-Webb deeper into his psychosis, his brother said.
"It was his very best friend," Stevie Walker-Webb said. "That changed him forever. He started to grieve and talk to the deceased. He would talk to his best friend as if he was still there, and after a while, he started to respond as his best friend and after that, his friend became one of his personalities. We have tried everything we could do. Last year, Medicaid and Medicare said he didn't have any more hospital days for the year because he had gone to the hospital so often."
In 2016, Steven Walker-Webb was sentenced to three years in prison after he assaulted a police officer who confronted him while he was running down Waco Drive while wearing no pants or underwear. He was chasing a cloud that he thought was a fire-breathing dragon, Stevie said, but because of his weight fluctuations, his pants often did not fit him well and he lost them. He was oblivious to his nudity because of his mental condition, and he later wrongfully was branded a sex offender, Stevie said. He was released after serving 11 months of the three-year term.
While he may disagree with how his brother was handled on many occasions, Stevie knows police have a hard job to do and limited resources with which to work. Those shortcoming make him even more determined to be an agent of reform.
"I understand that cops in America have their backs against the wall," Stevie said. "Cops are asked to be social workers. The cops are asked to be the catch-all for everything that happens in our society. But I also understand they are completely ill-trained to do those things. What if we took a portion of the money poured into police departments and pour it into community organizations that combat the problems and attack the symptoms. Let's get to the root of the issue."
Get local news delivered to your inbox!
Subscribe to our Daily Headlines newsletter.