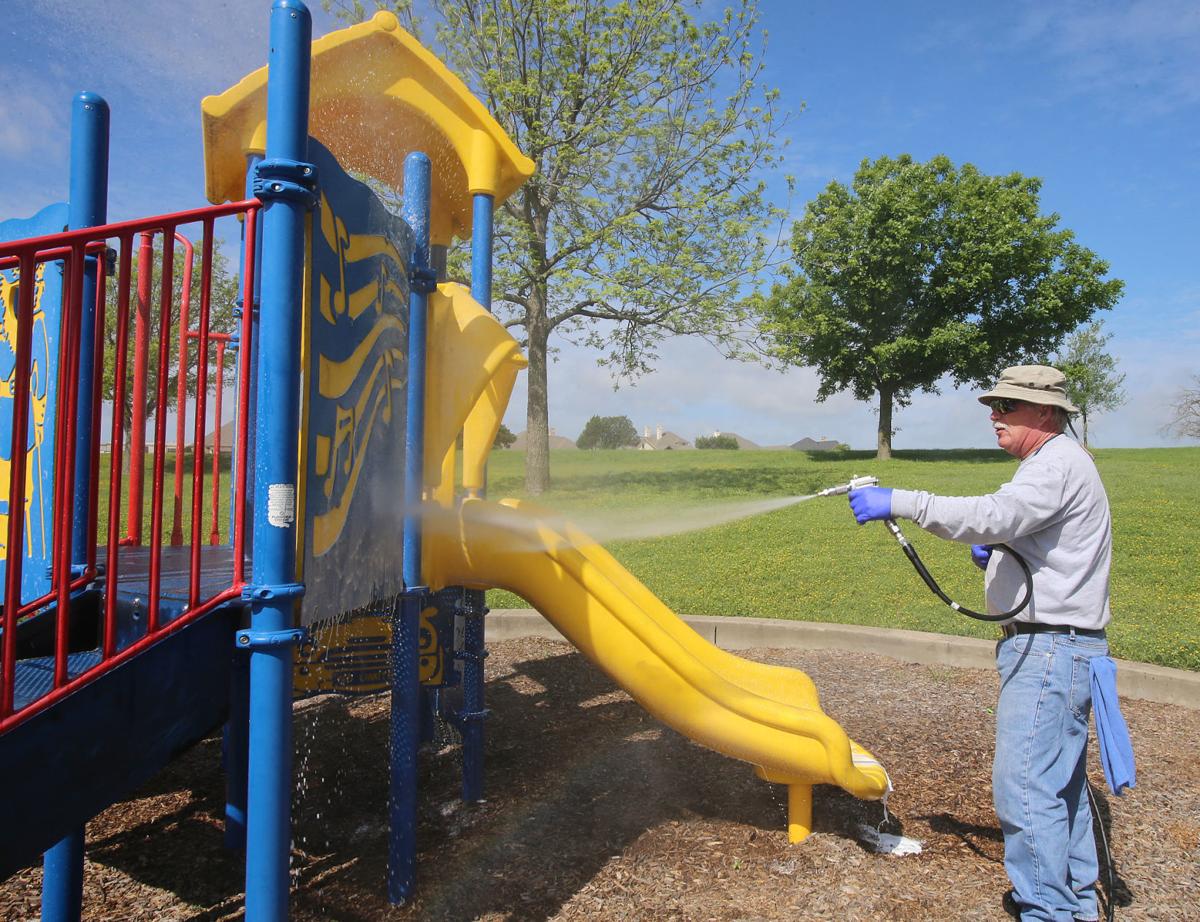 As the number of COVID-19 cases in McLennan County climbed to 74 Tuesday, both the city of Waco and McLennan County extended their stay-at-home orders until April 30.
The Waco-McLennan County Public Health District reported two new COVID-19 cases Tuesday. Out of all 74 people with the disease, 48 have recovered and three have died.
The health district also reported testing numbers again for the first time in weeks. As of April 8, 719 people have been tested for the coronavirus, according to COVIDWaco.com.
Statewide, at least 14,624 people have had COVID-19, with an estimated 2,580 who have recovered, as of 11:45 a.m. Tuesday, according to the Department of State Health Services. At least 318 people have died from the disease.
McLennan County Judge Scott Felton said the county commissioners voted to extend the disaster declaration and state of public health emergency through April 30 to align with Gov. Greg Abbott's statewide order, which also ends April 30. Schools will remain closed until May 4, under the governor's order.
Felton, Waco Mayor Kyle Deaver and Family Health Center CEO Dr. Jackson Griggs will hold a virtual press conference at 1:30 p.m. Wednesday to update the community on the local COVID-19 situation and answer questions from the media. Felton and Deaver both said they are trying to keep people informed with weekly press conferences, although the frequency of them may change.
The press conference will be televised live on Spectrum Channel 10 and on Grande channel 810, according to a city press release. It also will be livestreamed at www.wccc.tv. A fully translated Spanish version will air later Wednesday afternoon around 4 p.m.
In related news, Hill County Judge Justin Lewis said in a press release that "there is strong evidence" that the first Hill County resident with COVID-19 has died, but DSHS has not confirmed the death was related to the disease. The county had reported 10 cases as of Tuesday.
Additionally, Texas Juvenile Justice Department Executive Director Camille Cain announced Tuesday that all TJJD facilities will halt all new admissions for the next two weeks through April 27, according to a TJJD press release. The date could be extended.
The press release states that the decision is intended to prevent the spread of COVID-19, although no youth in a state facility had tested positive for the disease, as of Tuesday.
Nationally, President Donald Trump asserted Monday that he will decide when and how the country will relax social distancing guidelines, while states on the East and West coasts began forming regional pacts to eventually rescind stay-at-home orders, The Associated Press reported.
In a press conference Monday, Abbott said he plans to outline in detail later this week his plan to slowly reopen the Texas economy, which will vary depending on the type of business and possibly its location, as well. He added that this reopening will comply with public health practices on containing the spread of the coronavirus.
Local leaders have not yet discussed lifting or relaxing the stay-at-home orders. Waco and McLennan County could see a peak in COVID-19 hospitalizations in as little as two weeks or up to two months from now, according to multiple forecast models and health experts.
A University of Texas at Austin report predicts a peak in COVID-19 hospitalizations by mid-July, with the need for almost 2,000 hospital beds, if schools remain closed and people reduce their contacts with others outside their households by 50%. The model assumes Waco's estimated hospital capacity is about 500 beds.
Meanwhile, a statewide forecast by the Institute for Health Metrics and Evaluation at the University of Washington predicts a peak in hospitalizations in 15 days on April 29, but another McLennan County projection by the Covid Act Now website predicts a peak in hospitalizations in about six weeks on June 3, if people adhere to stay-at-home orders for the most part. If the stay-at-orders are strictly enforced for three months, McLennan County would not see a peak in hospitalizations, according to CovidActNow.org.
Concerned about COVID-19?
Sign up now to get the most recent coronavirus headlines and other important local and national news sent to your email inbox daily.