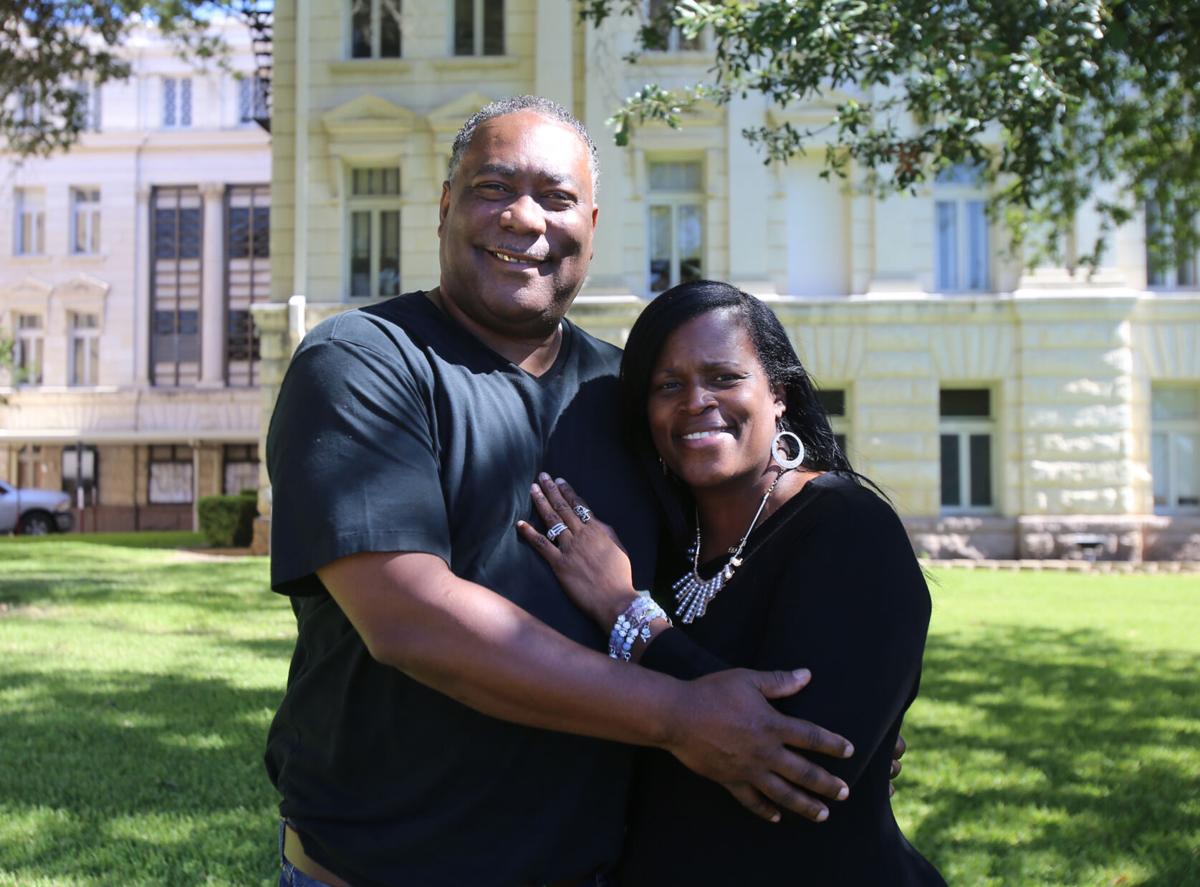 Amanda Thompson and her husband do not think they let their guards down against COVID-19 or its delta variant after they both received the Johnson & Johnson vaccine in February.
They both continued to wear masks, practice social distancing at work and have limited their outings to their grandkids' sporting events.
However, like a small percentage of the vaccinated population, Amanda Thompson, 53, and Velton Thompson, 52, got hit with breakthrough cases of COVID-19 last month.
So did a 70-year-old Hewitt resident, who asked not to be identified by name, and her 68-year-old brother who lives in Bellmead. Both were vaccinated with Pfizer doses in February and March but both also contracted breakthrough cases at the end of August.
And also like the Thompsons, both brother and sister continued COVID-19 protocols after they were vaccinated, only venturing out to work and to the grocery store, she said.
All have underlying health concerns potentially making them more vulnerable but agree that because they had been vaccinated, their COVID-19 symptoms were milder and they did not experience hospitalization or worse.
"I would tell those unvaccinated folks out there that all the testimonials you hear about the vaccine are true," the Hewitt resident said. "It is serious stuff and they better take care of it and try to prevent it. I was so careful for 18 months. I never got it and I was very lucky to have a mild case because I think eventually, everybody is going to get it. It seems to be everywhere. It is all around us. It just seems inevitable that people are going to get it."
Doctors for Amanda Thompson and the sister and brother recommended they receive antibody infusions because of their existing health concerns. Velton Thompson, who had a heart attack in 2015, opted out of the infusion treatment because he did not want to deal with the crowds at the hospital, Amanda Thompson said.
"I think we were blessed to get a milder case, and I have no doubt it was because we got the vaccine," she said.
Dr. Farley Verner, McLennan County public health authority, said it is hard to get accurate data concerning the number of COVID-19 breakthrough cases because most of the new cases go unreported because they do not require hospitalization.
"Because the vaccines are so effective, the number of breakthrough cases is very small," he said. "The reason to get the vaccine is because it dramatically reduces our chances of getting COVID-19. You have to accept the fact that it is not 100% effective."
Verner and Dr. Ben Wilson, associate chief medical officer and COVID-19 coordinator for Waco Family Medicine, continue to urge anyone who has not been vaccinated to do so.
"For those vaccinated, symptoms are milder, the risk of long COVID is decreased, that is the long-term side effects, and then your risk of severe COVID is markedly decreased," Wilson said. "The latest studies that included infections predominately due to the delta variant state that there is at least a tenfold decreased risk in severe disease of vaccine breakthrough cases versus severe disease in the unvaccinated population."
Wilson recommends that anyone who experiences a breakthrough case consult their physician to see if they are eligible to receive Regeneron Pharmaceutical's antibody infusion, and if it is available. Currently, Ascension Providence and Baylor Scott & White Hillcrest are the only locations in Waco to administer the procedure, although Waco Family Medicine is working to obtain its own supply of Regeneron through the Texas Department of State Health Services.
"We are grateful for our partnership with Hillcrest and Providence, that our patients do have some access to this drug through them," Wilson said. "There are also plans for a regional infusion center through the heath district."
The landscape for booster shots is more complex, and experts are not in agreement, Wilson said.
"But there are certain areas that most experts agree on, and that is that you need an additional dose, or a third dose, if you are moderate to severely immunocompromised and received the Pfizer vaccine longer than six months ago and those 65 and older who got the Pfizer and those age 50 to 64 with chronic medical conditions," he said.
Late in the week, the U.S. Centers for Disease Control and Prevention recommended a third Pfizer shot six months after the original two-shot regimen for anyone 65 and older, anyone 50 or older with underlying conditions, and any adult living in a long-term care setting. It also is allowing for the boosters for any adult with underlying conditions and any adult at risk of exposure because of "because of occupational or institutional setting."