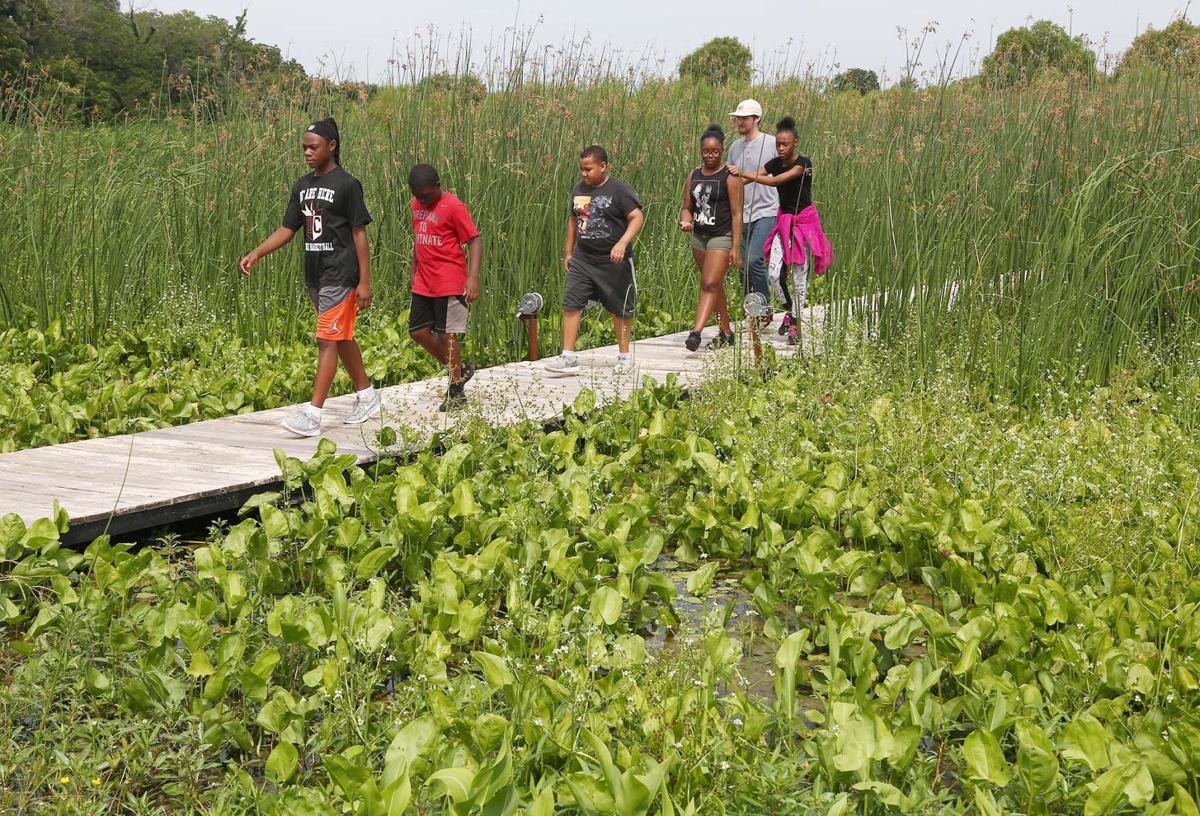 Summer camp 2020 for many meant family activities and time largely inside and at home, because of COVID-19 restrictions — in other words, not summer camp at all.
Thanks to relaxed restrictions and more people vaccinated against the disease, summer camps are back this year though generally smaller and with strong demand putting many on waiting lists.
This summer's offerings in Waco span outdoor activities, arts, zoo visits, youth theater, music instruction, crafts and more. Some camps already have filled their classes, but others have not and some are maintaining waiting lists in case earlier registrations are canceled.
Here's a quick look of what is back and where to find more information.
MCC Kids College, through Aug. 19
McLennan Community College's Kids College returns after COVID-19 limitations on offerings and class size last summer. MCC Community programs coordinator Kristi Pereira said the college largely parallels topics and subjects of MCC's Continuing Education division, which means a mix of classes ranging from horseback riding, swimming lessons, cheer, tumbling, art, music performance, kayaking and paddleboarding to fashion design, dog training, graphic design, gardening, golf, tennis, obstacle course running and "Nerf Wars."
This summer's Kids College also partners with makerspace Maker's Edge for offerings aimed at older kids: coding, Minecraft, chemistry and medieval woodworking, whose goal is construction of a trebuchet or catapult.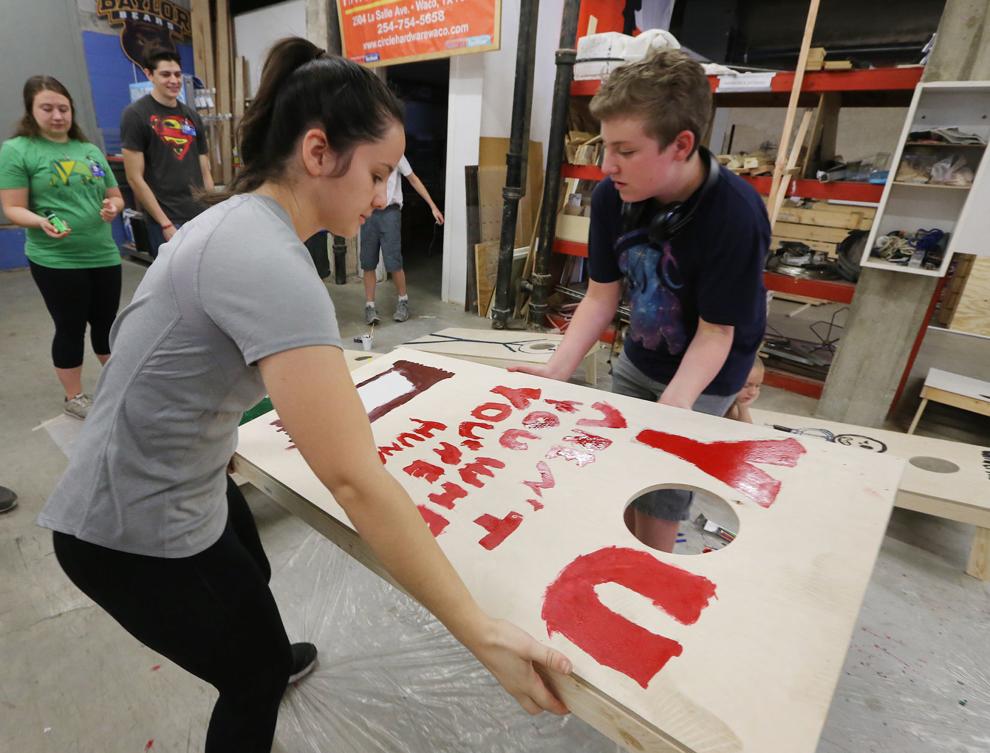 Kids College offerings are aimed primarily at children ages 7 to 12, depending on topic, with some offerings for junior high and high school students and parents with their preschool children. Classes are held at MCC and the college's Highlander Ranch, HOT Cheer & Dance, Columbus Avenue Baptist Church's The Center and Maker's Edge.
People on waiting lists from last summer's college were given the first shot at this year's classes, and many are already filled, in part because class sizes were limited to 10 students or fewer. This summer's Kids College presents more of a return to past summers with a potential enrollment of more than 800 participants, Pereira said.
"We're getting there, which we're happy about," she said.
Waco community centers, June 14-Aug. 20
For more information, go to www.waco-texas.com/cms-parksandrecreation or call 254-750-8684 for Bledsoe-Miller Community Center, 254-750-8677 for Dewey Community Center or 254-750-8650 for South Waco Community Center.
Summer camp programs for kids ages 5 to 13 are back at Waco community centers this summer, though with a few changes: a limit of 65 participants per site, smaller classes and less interaction between groups and buses rather than the centers' vans for field trip transport.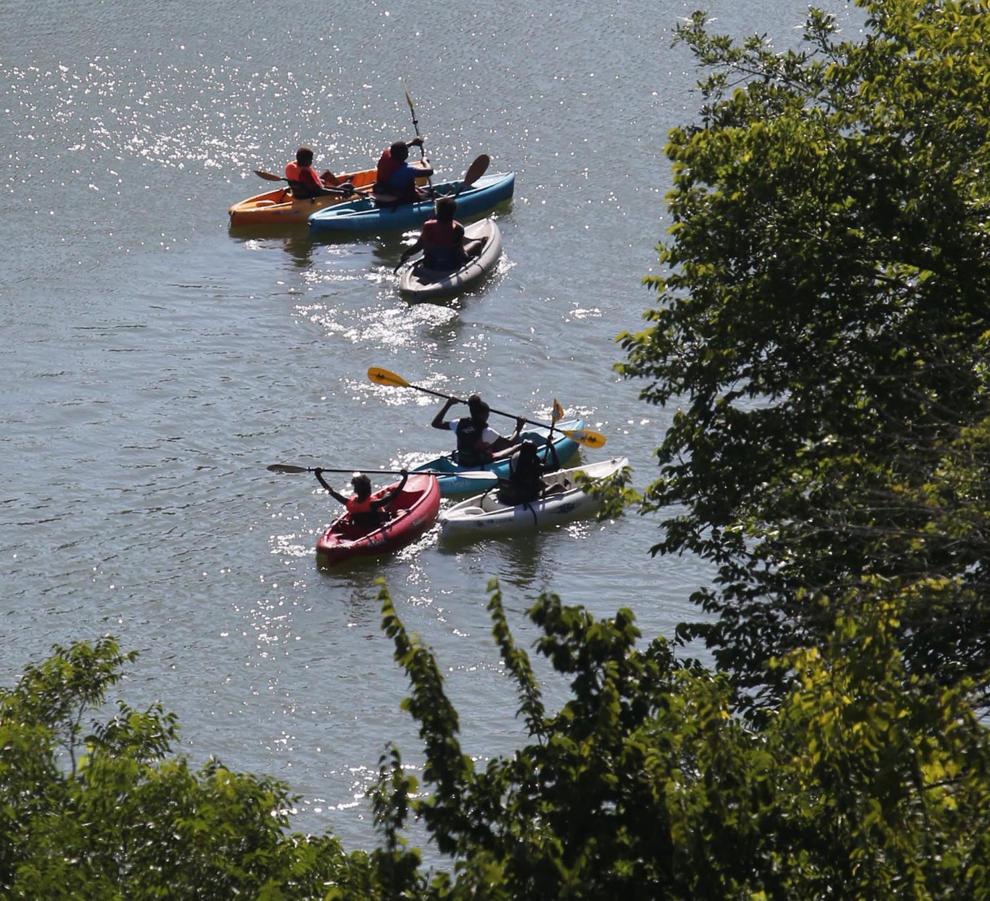 Camp activities include arts and crafts, hiking, field trips, biking, science- and tech-related activities, and swimming.
"We didn't do summer camps or after-school (programs) last summer, and we're thrilled to get back," said Jonathan Cook, city parks and recreation director.
South Waco has reached its camp capacity, but spaces are still available at Bledsoe-Miller and Dewey. Registration is $75 with an additional fee for the weeks chosen, $195 for June 14-July 2 and Aug. 2-20, $260 for July 6-30.
Waco Civic Theatre, June 1-27 or June 23-July 11
For more information, call 254-751-0311.
The Waco Civic Theatre will hold two youth theater camps led by camp director Krystal Marshall this summer at Reicher Catholic High School, 2102 N. 23rd St. The camp for kids ages 12 to 19 will start June 1, and participants will perform "Descendants the Musical" June 25-27. The camp for kids ages 6 to 13 will start June 23, and participants will perform "Seussical Kids" July 9-11.
Camps will feature sessions in acting, singing, dancing, costuming and prop making. Both are afternoon camps running from 3 to 7 p.m. weekdays. Cost is $150 per camp.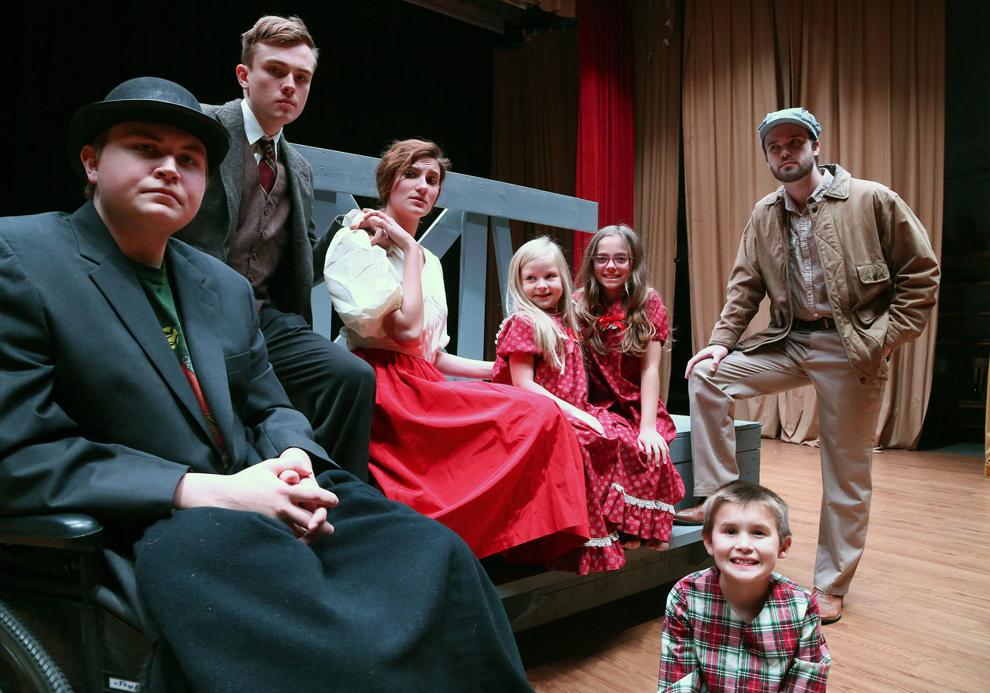 Waco Children's Theatre, June 14-July 2
The Waco Children's Theatre, led by founder and director Linda Haskett, will return to the Lee Lockwood Museum and Library, 2801 W. Waco Drive, for a two-week camp ending with performances of the musical "Bye Bye Birdie."
The camp for kids ages 6 to 19 will feature classes in music, movement, acting and art.
Wild Imaginings, June 14-25 and July 12-23
The theater group Wild Imaginings will hold a youth theater camp in June with a production of "Seussical Jr." as its close. The camp for kids ages 5 to 17 will run from 9 a.m. to 4 p.m. weekdays June 14-25 at Eagle Christian Academy, 6125 Bosque Blvd. Wild Imaginings director Trent Sutton, who headed several youth theater productions during his time as Jubilee Theatre director, will lead the camp.
Wild Imaginings also will host a Podcast Camp for youth 10 and older from 9 a.m. to 12:30 p.m. weekdays July 12-23 at Rogue Media studios, 715 Washington Ave. The two-week camp will feature instruction in storyboarding, scriptwriting, voice acting and audio production, with students creating their own podcast episodes.
Tuition for the camps is $315 for the "Seussical Jr." camp and $215 for the podcasting camp.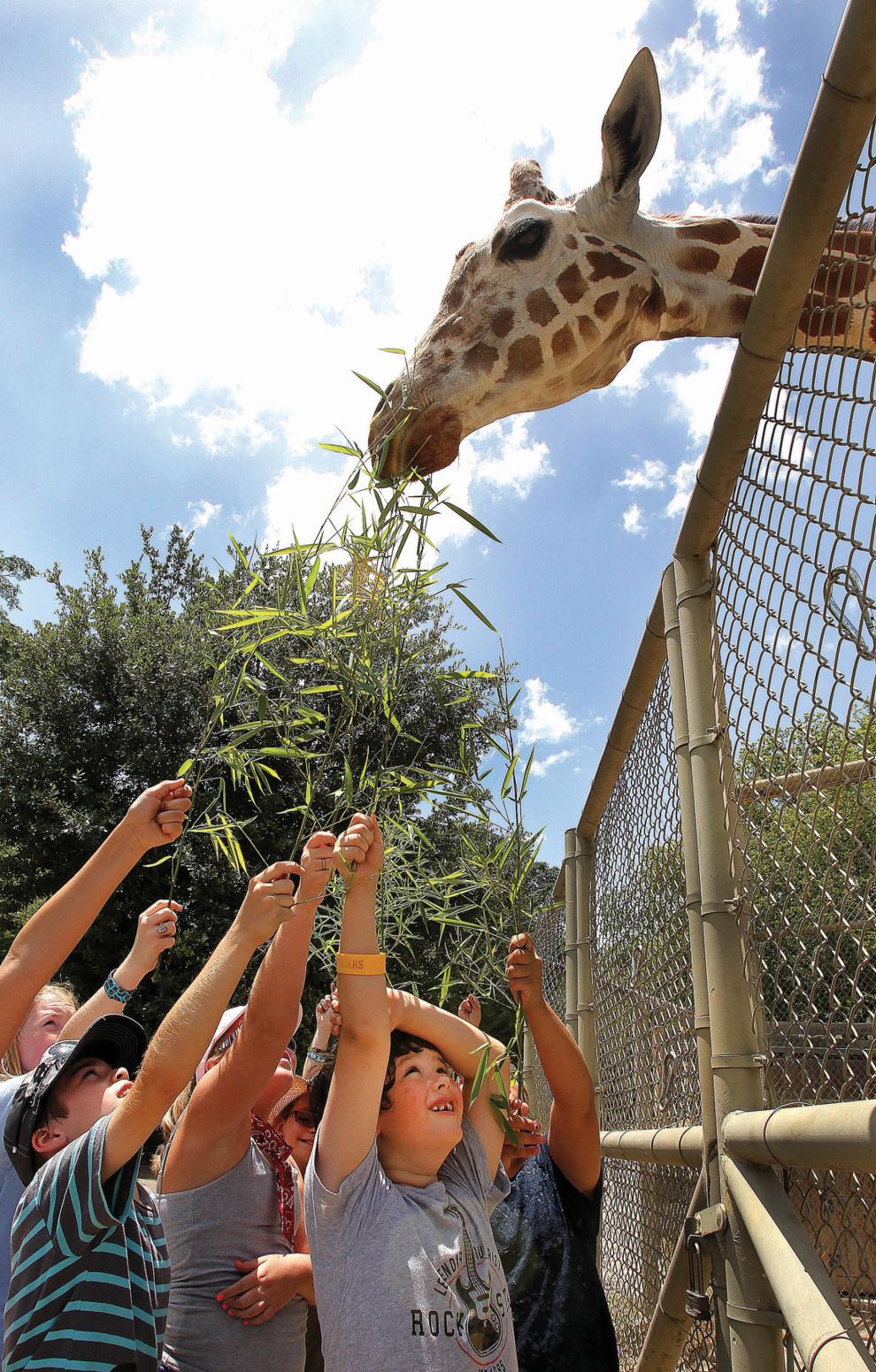 Cameron Park Zoo, through July 26
Most of the Cameron Park Zoo's summer camps for kids kindergarten through sixth grade sold out within 14 hours, which education curator Connie Kassner attributed to pent-up demand, classes capped at 10 kids and limitations from last summer. Anyone put on waiting lists last summer was notified first for this year's camps, she said.
About 300 children are enrolled in this summer's camps, but some camps still have openings and more may be added later. New this year for kids 12 and older is an Explore Waco camp, a daylong camp that runs June 28-July 2 and July 19-23.
The camp is based in the zoo but ventures to area locations including Cameron Park, the Lake Waco wetlands, the Waco Mammoth National Monument and Hawaiian Falls water park with an overnight session at the zoo. It replaces a pre-pandemic camp where participants would shadow the zoo's animal caretakers throughout the day. Coronavirus control measures for both humans and zoo animals, however, have put that camp on hold for the time being, Kassner said.
Art Center of Waco, June 21-July 22
The Art Center of Waco will return to Hillcrest Elementary School, 4225 Pine Ave., as base for its summer camps after COVID-19 restrictions and quarantines the previous summer forced alternative locations, interim director Heidi Lindquist said.
Classes cover painting, drawing, sculpture, fabric and fiber materials, recycled materials, art activities, storybook making, photography and digital art, open to beginning first graders to high school students. Classes are limited to 10 students, and masks are required. About 100 students are enrolled to date, filling most of the classes, but there are still openings.
New this year, thanks to a Creative Waco grant, are classes for older teens in digital art and photography with online classes in digital illustration, artist books and journaling.
Monarch Theatre Co., May 22-July 23
Monarch Theatre Co. will hold youth theater rehearsals on Fridays and Saturdays plus evening workshops through July with performances of "The Lion King Jr." July 15-17 and 22-24 at McLennan Community College's Ball Performing Arts Center.
YMCA of Central Texas, June 14-Aug. 31
The YMCA of Central Texas will offer summer day camps featuring crafts, activities, reading clubs and games for children pre-K through 12 years old.
Camps are based at the Doris Miller Family YMCA, 1020 Elm Ave., the Waco Family YMCA, 6800 Harvey Drive, and Victorious Life Church, 7459 N. Interstate 35.