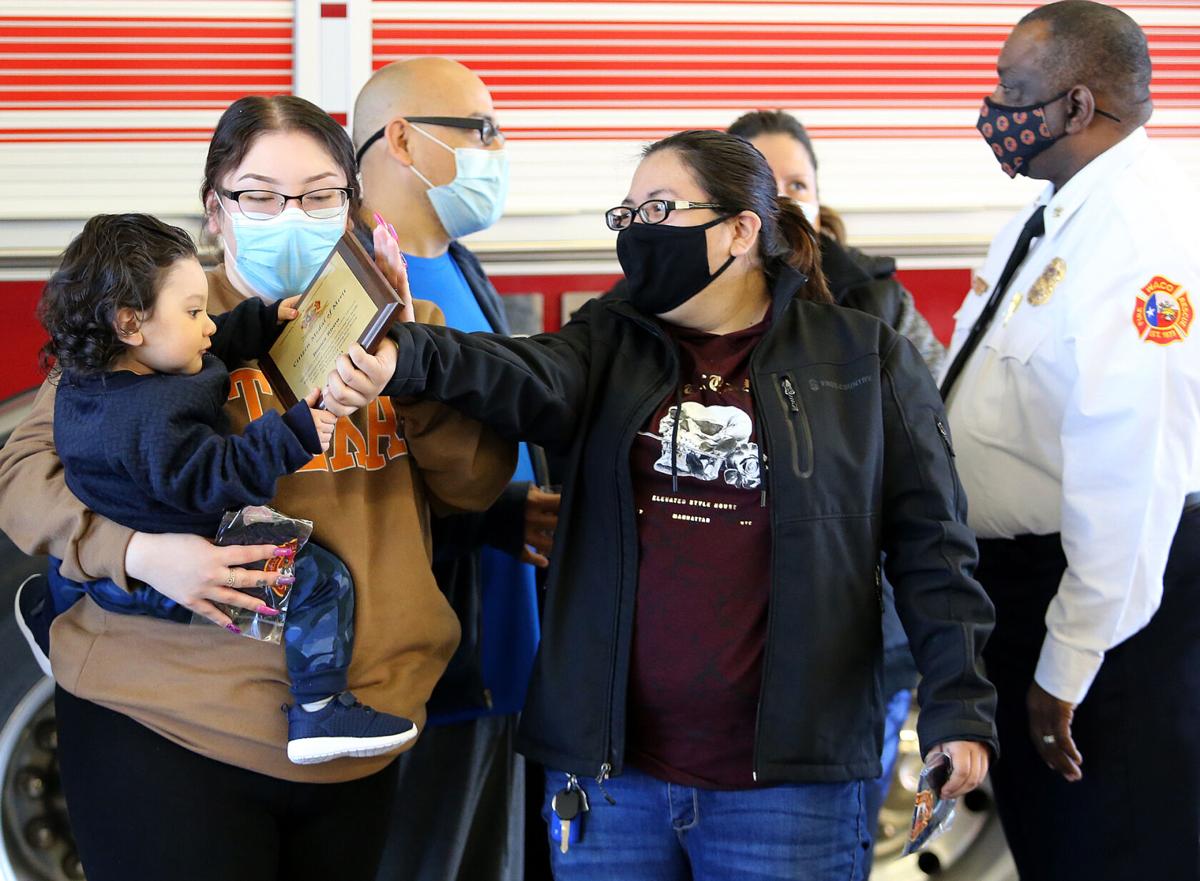 A young woman who saved seven of her family members and close friends from a house fire earlier this month was recognized by Waco Fire Department officials Wednesday for her bravery and keen senses.
Bianca Rivera, 19, was the only one home who was awake and had a sense of smell when fire started to consume the family's home at about 2:30 a.m. Jan. 15. Rivera's older sister and her sister's boyfriend had COVID-19, and one of their symptoms was a diminished sense of smell that prevented them from noticing the fire sooner. Others in the house were asleep. But when Rivera realized what was happening, she took charge and helped everyone get out of the house safely. Waco Fire Chief Gregory Summers presented Rivera with a Citizen Medal of Merit award from the department during a brief ceremony Wednesday morning.
"When Waco Fire Department arrived, the structure was fully involved, but thanks to the actions of Miss Bianca Rivera she was able to smell smoke and get everybody out of the house," Summers said.
Summers presented a plaque to Rivera and commended her swift action, during a socially distanced ceremony at Waco Fire Station No. 1.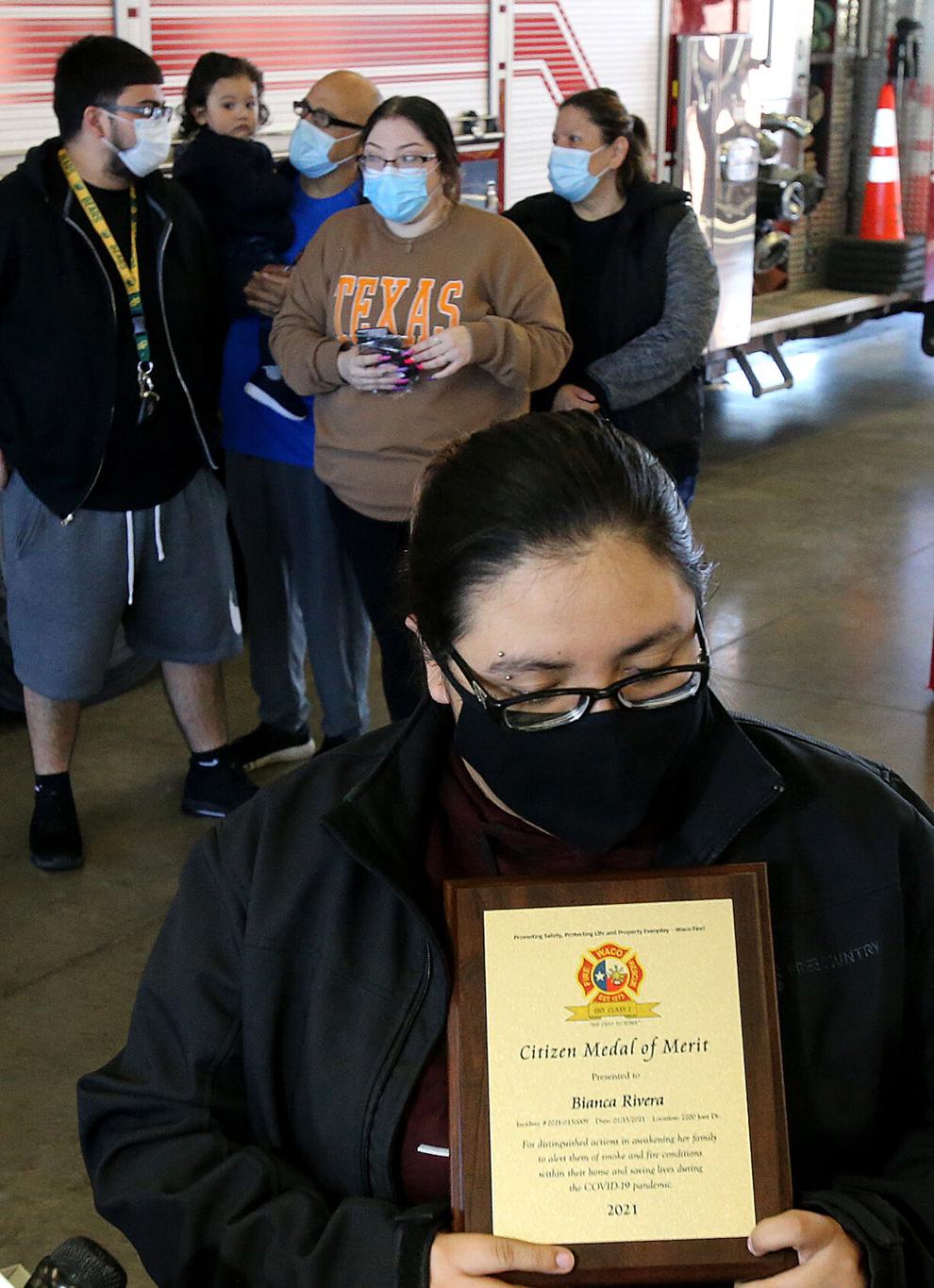 Rivera said that when she realized what was happening that night, she thought of what her mother would do if she had been home.
"I really just did what anyone would do for their family. I just thought of getting them out safe. For me, my family is everything to me," Rivera said. "Without them, I wouldn't be the person that I am now."
The fire destroyed the family's home in the 2000 block of Joey Street. A GoFundme campaign had raised $3,405 for the family as of Wednesday evening.
Bianca Rivera's older sister, Edelmira, her sister's boyfriend, Steven Lopez, and her 16-month-old nephew, Sebastian, were home, along four family friends, two children and two adults, who are staying with the Rivera family.
When the fire broke out, Rivera was awake in her room and waiting for her parents, Delmi and Carlos, who were expected to return home from work soon. She heard what sounded like something falling in the kitchen and initially thought it was Steven or Edelmira. But then the smell of burned plastic hit her, and she left her room to investigate.
"Our whole hallway was filled with smoke. You couldn't walk through it without coughing," Rivera said. "When I walked into the living room, the front door was covered with flames."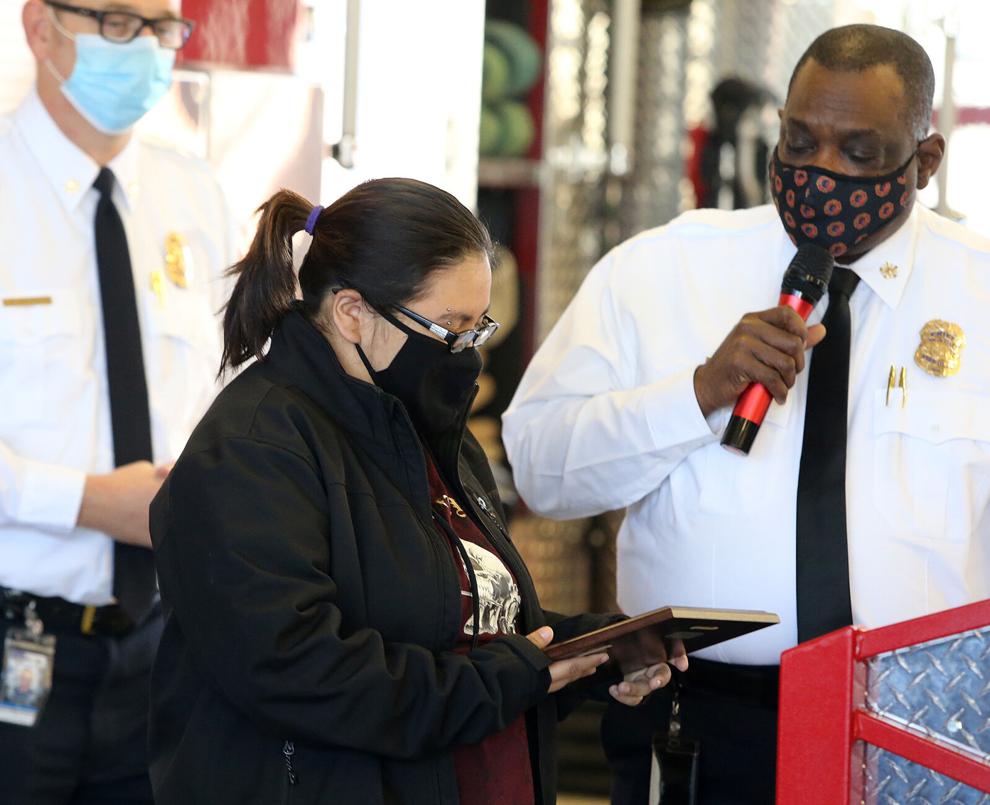 She said the fire was concentrated in the kitchen area. She rushed to wake up the children and get them out first, while panicked thoughts about the possibility of a gas explosion ran through her head.
Once everyone was awake and outside, she ran through the back door, jumped over a fence and unlocked a gate from the other side to let everyone get farther from the fire.