City of Waco officials rededicated Greenwood Cemetery on Tuesday, marking the completion of a renovation and years of work to bring the whole 18-acre site under city management for the first time.
Greenwood Cemetery dates to 1875 but had seen a patchwork of ownership and maintenance management over the years, leading to lax upkeep and a fence dividing white and Black sections of the cemetery remaining in place until 2016. By then, the city had consolidated management and started planning the recently completed $435,000 project to add a high black metal perimeter fence, improve drainage and add three entrance archways that read "Historic Greenwood Cemetery."
"This has been the final resting place to some of Waco's most celebrated citizens, and the fact that it was in a segregated cemetery was just a painful reminder of all of the inequality that has existed in our community," Waco Mayor Kyle Deaver said during a video ribbon-cutting ceremony.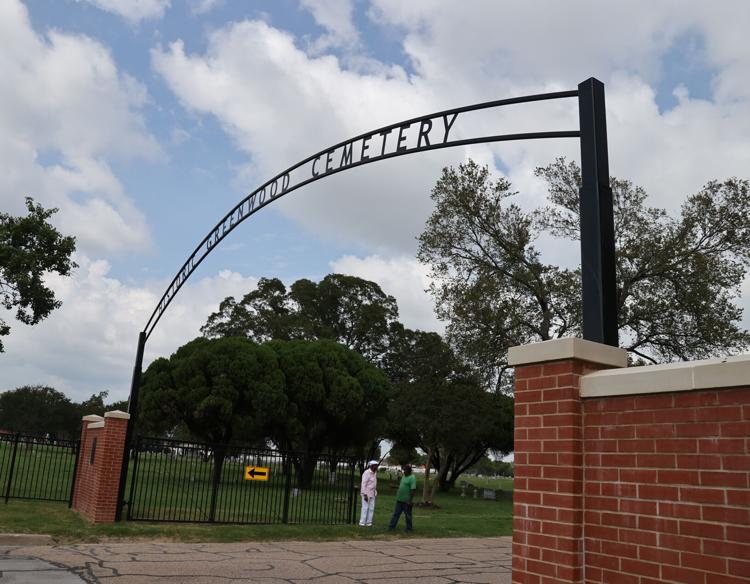 The unifying perimeter fence and other improvements help make the site a "fitting tribute" to the people buried there, Deaver said.
City Council Member Andrea Barefield said former Council Member Wilbert Austin and former Council Member Noah Jackson, along with retired city staff members Annette Jones and Kristi DeCluitt, and the legal department as a whole, were critical in getting the process started to improve Greenwood.
"It was the advocacy and leadership of families, citizens and former cemetery association members that helped bring focus to the issues and support the pursuit of a solution to better exemplify Waco's values of family and equality," Barefield said.
Jackson said he has been working as a volunteer to maintain and care for the cemetery with the People's Cemetery Association for 30 years, and the rededication was a long time coming.
He said he feared the city might never complete the project, especially after difficulties with a project at First Street Cemetery in 2007. The city uncovered about 150 sets of human remains in unmarked graves while digging for new utility lines to the nearby Texas Ranger Hall of Fame, and subsequently exhumed and relocated the remains.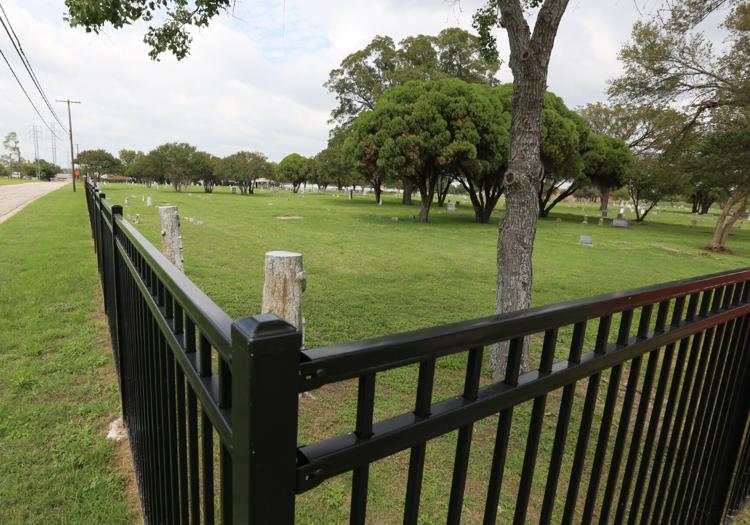 At Greenwood, the city built the new perimeter fence across streets that formerly were not part of the cemetery in an effort to avoid the potential of working over unmarked graves.
After the video ceremony, Jackson said the cemetery's upkeep represents "constant work."
For years, People's Cemetery Association volunteers cleaned, mowed, and dealt with issues that arose on the Black side of the cemetery, while East Waco Greenwood Cemetery Association did the same on the white side, which had its own chain-link fence.
"It was very interesting work, very tedious work, very hard work, and you wind up spending quite a bit of your own money," Jackson said. "The city gave us an allotment after a while, but it wasn't enough to maintain the graveyard."
With rapid development in the area, the time was right for the city to assume control, he said.
"The place was just deteriorating," Jackson said. "People were using it for a lot of different reasons that were bad. We had to keep vigilant for crime in that area."
Jackson said he would constantly find evidence people had been drinking or using drugs in the cemetery at night, but thankfully the perpetrators were not interested in defacing gravesites. In the early '80s, some of his former AJ Moore High School football teammates helped him make plans to fence off the Black side of the cemetery.
"We couldn't do it because too many property owners were connected to those outlying edges," Jackson said. "It was about 15 or 20 people. The city had no control over it whatsoever, because they didn't own any of that."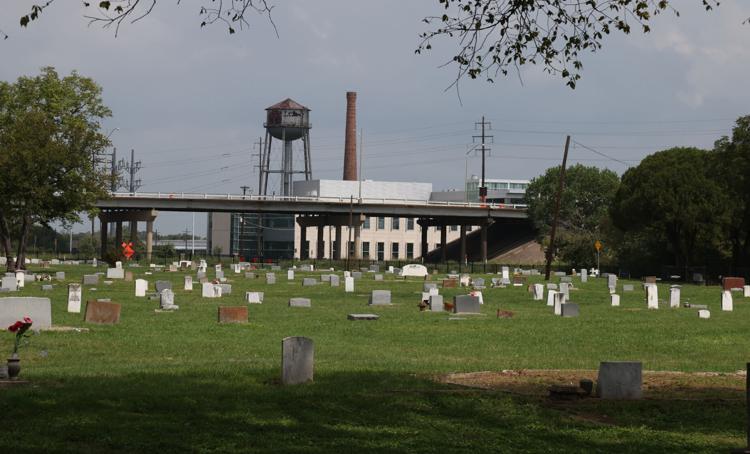 Get local news delivered to your inbox!
Subscribe to our Daily Headlines newsletter.