Waco mental health advocate Meg Wallace believes an untapped community resource for people struggling with anxiety, isolation, depression and other mental health issues lies within the mini-communities of church congregations.
Members there can provide a human touch that can help heal: a sympathetic ear, a shoulder to cry on, emotional support and encouragement to seek professional help from others. And while churches often rely on clergy and lay leaders to do such work, they can also provide the mental health aid that those leaders often need, whether emotional support, outside counseling or simply time away to recharge and forestall burnout.
At the same time, church theology and long-held stigmas can make some congregations a source of anxiety and isolation for others.
"Mental Health in Congregations," a recent survey for the local Amberley Collaborative, looked for a starting point to amplify that resource, Wallace said.
"We want to find ways to strengthen community support for mental health, but first we need to understand what churches are already doing and what they might need," she said.
Wallace, a 2016 graduate of Baylor University's Diana R. Garland School of Social Work graduate program and a freelance writer, organized and heads the Amberley Collaborative, a nonprofit group assembled to strengthen support systems for people facing "challenging circumstances" such as mental health issues and disabilities. It takes its name from Amberley Village, a community near Cincinnati, Ohio, where Wallace grew up and found in its seasonal beauty a metaphor for "beauty and change in all seasons of life."
The collaborative's congregational study, released last week, surveyed 23 local faith leaders representing a cross section of church sizes, denominations, racial makeup and theological beliefs.
Those surveyed found depression, grief, loss and anxiety were most often discussed or encountered by their congregations. At the same time, members often provided support for people struggling with those issues through friendship, personal visits, accompaniment to meetings and appointments and help with food or household chores or tasks. That support also proved more sustained and present than agency and organizational help where high demand and limited resources often created long waits for those in need.
Survey participants also noted a need to lower stigma about mental health issues in some congregations and make members more aware of concerns requiring professional attention.
Based on some of the survey's findings, particularly a desire for training expressed by most participants, the collaborative has organized a six-week course through McLennan Community College's Continuing Education program starting this month.
The course Mental Health in Congregations, led by professionals and others with personal experience with the topic at hand, provide church leaders and members with advice on strengthening congregations in mental health issues, providing information on professional help and advising them on potential problems.
It will meet online on Tuesday nights Jan. 19 through Feb. 23 and costs $59 with registration through the Continuing Education page at www.mclennan.edu.
Many, if not most, Waco churches have programs or ministries aimed at helping the well-being of members, whether formally or informally structured. At First Woodway Baptist Church, one of the Waco area's largest churches with more than 4,000 members, Lisa Smyers oversees support groups and services that touch on issues of mental health as the church's congregational care director.
The church organizes or hosts small groups addressing concerns including grief, loss of a spouse, divorce, men's issues, substance abuse recovery and dementia with many of those groups presently continuing online out of COVID-19 concerns.
Those small groups, coupled with the church's organization of members into "Lifegroups" for prayer, education, sharing and fellowship, offer the attention and shared concern that can help people feeling isolated, anxious or depressed.
"It's a place to find community that seems to be so, so vital," said Smyers, who took the position two years ago after years as a nurse and training in social work.
It is not just church members who need care and attention paid to mental health. Ministers and church leaders charged with caring for others have needs, too, Wallace said. Some denominations and churches recognize a need for their ministers to step away from pastoral duties for a period of personal renewal and require or encourage their pastors to take sabbaticals every few years.
The Rev. Aaron Zimmerman, rector of St. Alban's Episcopal Church, was up for a sabbatical last summer after six years with the church but opted to defer it until completion of the church's new parish hall and welcome center.
That delayed sabbatical became significantly amplified several months ago when his church was one of 140 nationwide tapped to receive a $50,000 Clergy Renewal Grant from the Lilly Endowment Inc. The grants have a mental health goal in mind: helping clergy recharge their spirits for church and community service.
"Ministry is a 24-7 job. It's always sort of with you and it involves your family in ways that other jobs don't," Zimmerman said.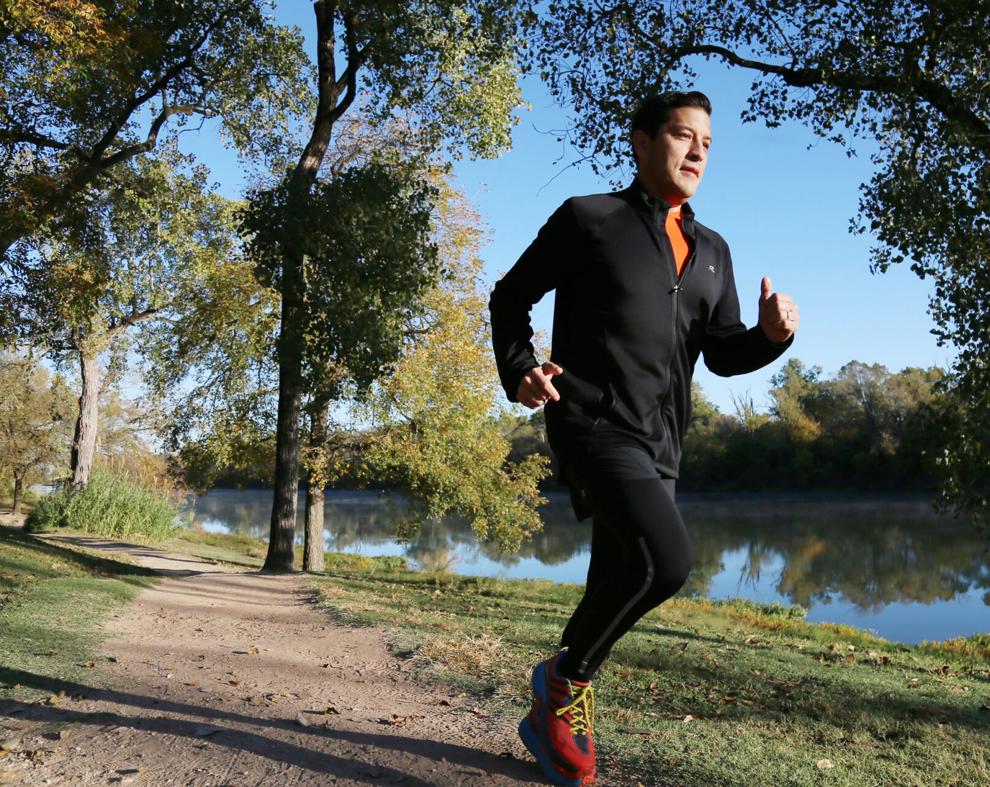 Sabbaticals also provide an opportunity for church renewal with ministerial associates and other leaders from the congregation stepping forward to continue a pastor's work.
Zimmerman plans to use the grant for an eight-week visit to Europe this summer with his wife, Andrea, and their teenage children, Abigail, Athan and August. The trip will include visits to France, England, Scotland, Sweden, where he grew up as the son of an American diplomat, and to his church's namesake, St. Albans, near London, England.
The trip also encompasses personal time with Zimmerman upgrading his regular spirit-restoring runs on Cameron Park hills to a seven-day, 100-mile run in the Alps, a challenge he has been training for over the last few months.
Maintaining pastoral well-being can also take place simply through contact with peers or mentors outside the congregation. Darrell Abercrombie, pastor to New Zion Missionary Baptist Church in Elm Mott and its approximately 50 members, leans on regular calls with Delvin Atchison, pastor of Westside Baptist Church in Lewisville and a former pastor of Waco's Antioch Missionary Baptist Church.
It is simple communication, but meaningful.
"He always asks, 'How is the church? How is your family?'" Abercrombie said. "(Ministers) hurt also. It can be the loneliest job in the world."
The Amberley Collaborative survey ended early last year, right before the coronavirus pandemic and community measures to slow its spread drastically altered many churches' operations and routines. Usual ways of expressing care and concern through close conversation, hugging or touching were strongly discouraged in a time of a contagious, potentially deadly virus. Protective measures such as masking, social distancing, no large gatherings and limitations on group singing left congregations and ministers alike improvising new ways to continue personal care.
At the same time, the pandemic and its consequences — jobs lost, schools and work activities disrupted, deaths of relatives and friends — ramped up mental health issues including anxiety, depression and social isolation.
Some churches have shifted usual ways of connecting and communicating to distanced ones: online worship and prayer groups, systematic phone calls and emails to members, notes and cards sent to members isolated in assisted living or long-term care facilities.
Those contacts sometimes are the small touches of concern needed to keep anxiety and fear from overwhelming a person and examples of the help the Amberley Collaborative believes churches can provide the community. Smyers, who fields calls daily at her church from "people having a tough time," tries to reassure them their feelings are normal reactions to a traumatic time and there are resources, spiritual to professional, available for help.
A recent evening celebration of the Feast of the Epiphany at St. Alban's, held outside and with camels in attendance, reminded that church's rector of how churches can help restore the spirit.
"Being with other people, being with animals, being outside in the night when we celebrate 'a light in the darkness,' it underlined for me how important church gathering is," Zimmerman said. "Church can make things better. Singing songs, seeing people and being reminded that God loves you is immensely healing."