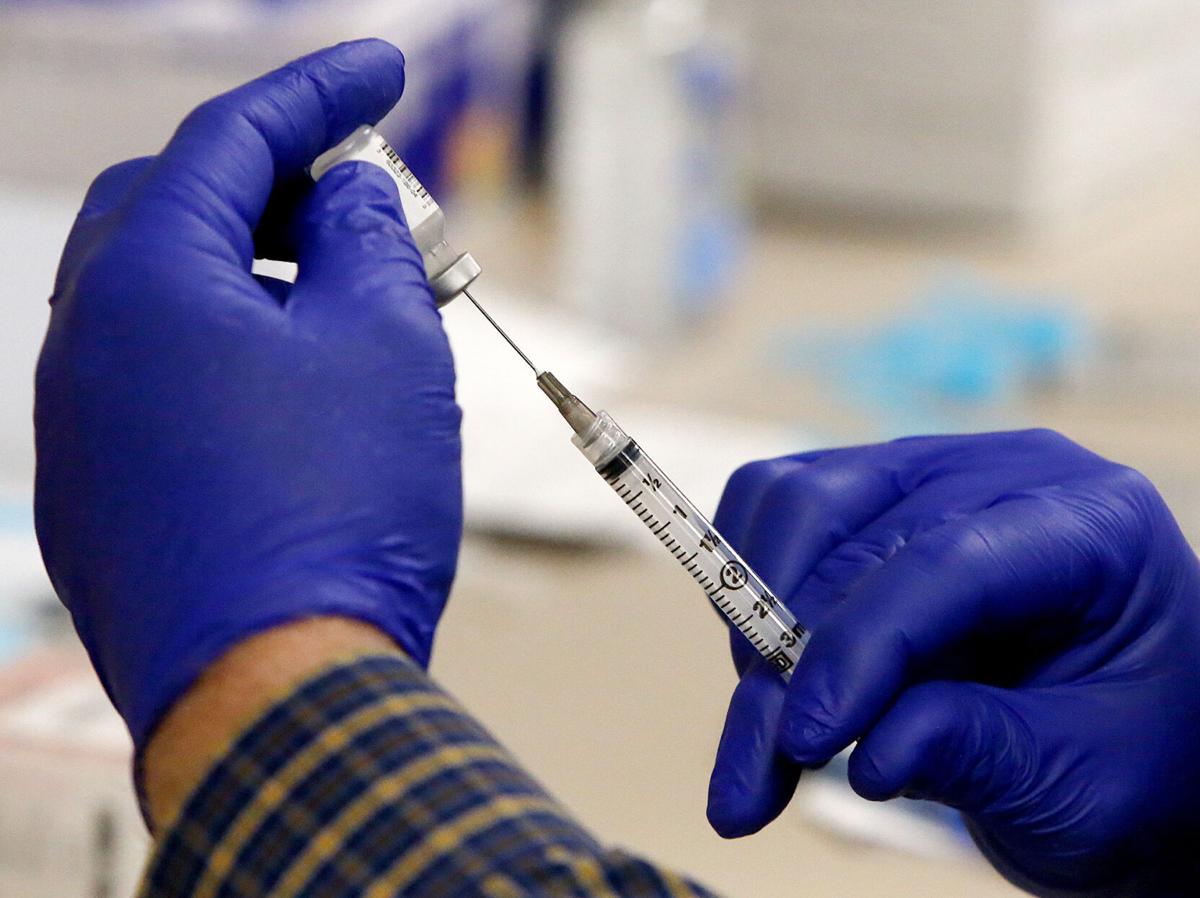 Registration almost immediately filled up for McLennan County's first public COVID-19 clinic after it was announced Sunday.
The clinic will begin Tuesday at the Waco Convention Center with 1,500 doses of the Moderna vaccine available, the Waco-McLennan County Public Health District announced.
The clinic will serve the state's populations prioritized as Phase 1a and Phase 1b.
Thousands of doses in McLennan County have already gone to the top priority group known as Phase 1a, including front-line medical workers, medical first responders and long-term care staff and residents. Until now, few doses have been given for Phase 1b, which includes those 65 and older along with pregnant women and people 16 and older with certain chronic conditions.
The clinic will run until all doses of this shipment of the vaccine have been administered. Online registration began Sunday at https://app.blockitnow.com/consumer/waco-covid19, along with a call center scheduled from 12:15 p.m. to 6 p.m. Sunday and continuing through the week.
All spots had been reserved by within an hour of the Sunday afternoon announcement. Those who are eligible but missed registration may text the word 'vaccine' to 22828 and provide an email address to be notified of the next shipment of vaccines.
The vaccination clinic runs each day from 9 a.m. to 6 p.m. by appointment only at the convention center, 100 Washington Ave., with no walk-ins accepted.
The Texas Department of State Health Services announced Friday that 200,000 doses would be delivered to vaccine providers in the coming week. That included more than 158,000 doses to 28 large-scale "vaccination hub" sites, plus other shipments set aside for long-term care facilities and second doses for medical workers..
The allotments this week include 1,500 more for Ascension Providence, which was among the first recipients of COVID-19 vaccines in mid-December, and where many medical workers are due for their second dose.
Until now the health district's role in the vaccine rollout has been limited to being one of dozens of local providers of the Moderna vaccine, and most of its 200 doses have gone to home health workers and medical first responders. Waco's hospitals have gotten their own supply, and long-term care facilities have been served through local pharmacies under a federal program.
Countywide, 4,561 people had received the vaccine as of Sunday, including 100 with both doses, according to the DSHS tracking tool, which tends to lag behind actual vaccinations. State figures also show that 6,750 doses were set aside for McLennan County in the first four weeks of the state vaccination program.
COVID-19 figures for McLennan County were not available Sunday, but the district announced Saturday that six more residents of the county had died because of the disease, bringing the local toll to 308.
Also Saturday, the health district announced 123 new COVID-19 cases among residents of the county. The cumulative total is 20,594, with 1,346 estimated to be active cases. As of Saturday, Waco hospitals were treating 146 COVID-19 patients, including 90 McLennan County residents and 20 on ventilators.
"weve got two things happening," said health district spokeswoman Kelly Craine. "We've got a a lot of cases and we've got something that can stop them, The virus is widespread and we're seeing higher numbers of hospitalizations and death. It does feel like a bit of a race."