The national champion Baylor University basketball team flew into Waco Regional Airport shortly after 2 p.m. Tuesday, arriving to a green-and-gold throng of adoring fans, cheerleaders, sign-toting kids and a huge speaker belting out Bachman Turner Overdrive's hit "Takin' Care of Business."
Baylor indeed tended to business, dispatching the previously undefeated Gonzaga University Bulldogs, 86-70, to win the school's first national championship in men's basketball.
This was a season built on joy, head coach Scott Drew said. He emerged from the Bears' chartered plane holding aloft the national championship trophy and grinning broadly as the crowd roared. He mounted a makeshift stage to accept a key to the city from Mayor Dillon Meek.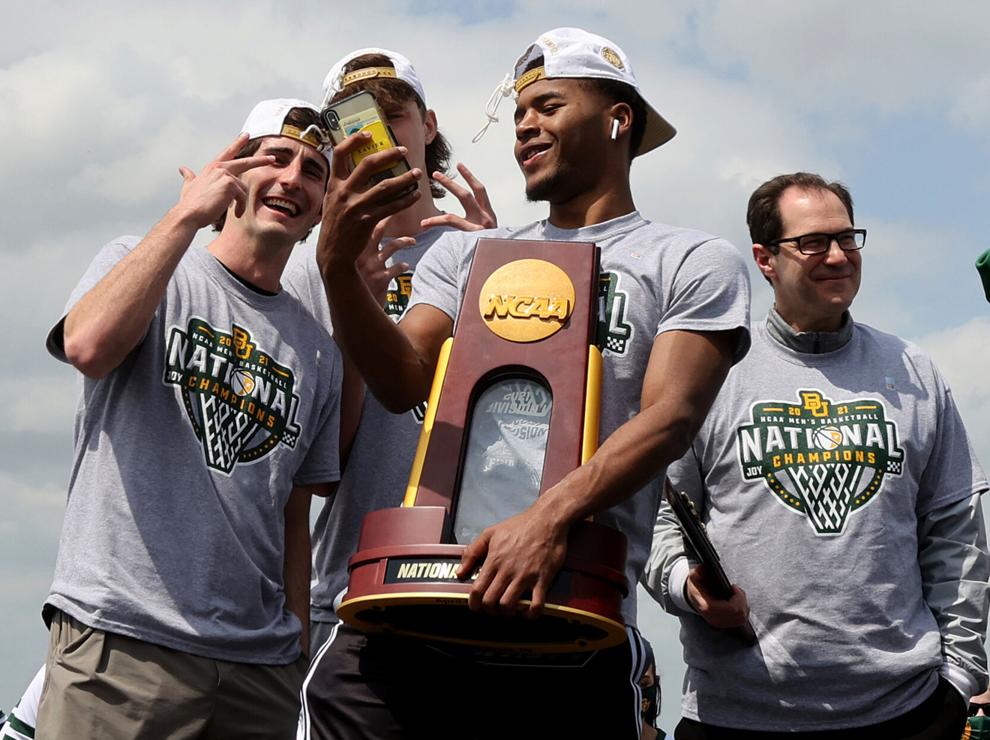 The players, wearing their white championship hats and traveling clothes, appeared weary departing the plane. A season of coronavirus protocols and almost a month of March Madness confined to Indianapolis, Indiana, will do that. They survived and advanced, then manhandled No. 1-ranked Gonzaga, filling the air with treys and employing lockdown defense, though not the COVID-19 kind of lockdown. They left in their fumes the University of Hartford, the University of Wisconsin, Villanova University, the University of Arkansas, the University of Houston and the Zags, coached by Drew's good friend, Mark Few.
Drew avoided waxing philosophical as he chatted with fans and media types, several of whom asked about his 18-year career at Baylor, the circumstances that brought him to Waco, the valleys and the peak of winning a title.
"Right now I just want to get my text messages under 500," he said. "They were above 700, but when I think I'm making progress, I get more."
Publicly, Drew said he was glad to be back in Texas, and he could not have asked for better players to represent Baylor on the national stage. He joked he was certain they were eager to return to school.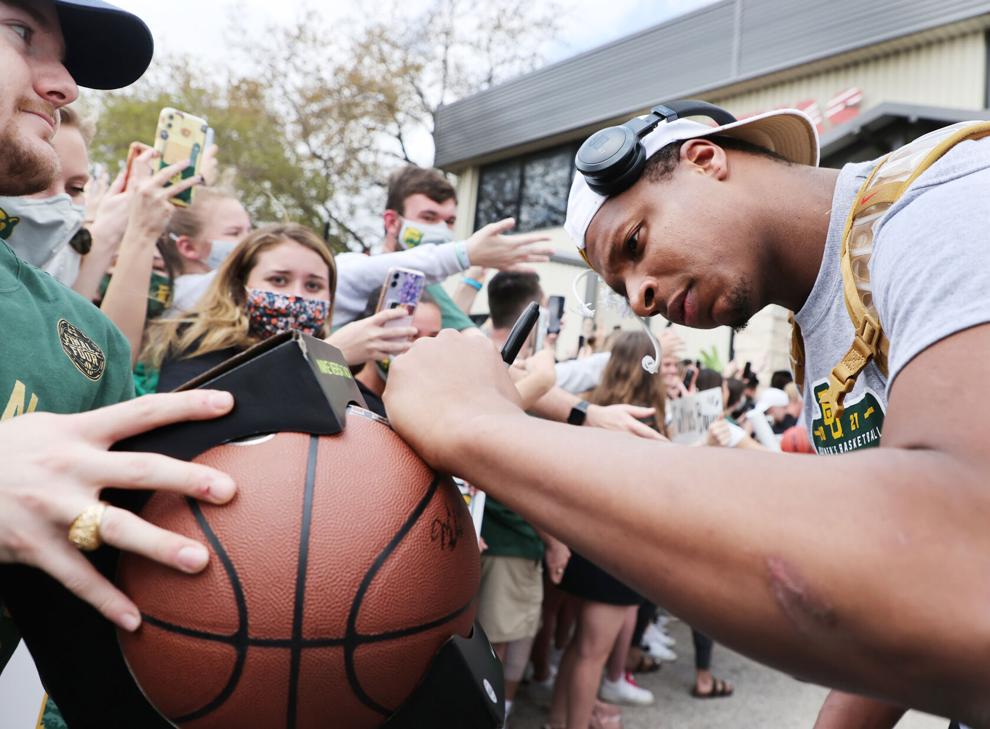 Baylor star Jared Butler proclaimed his love for Baylor fans and said the team watched the magical season play out "with a culture of joy."
Bands played, confetti fell, cheerleaders cheered, children jockeyed for position, and the gathering of hundreds often belted out "Sic 'em Bears."
A parade of student-athletes, coaches, administrators, invited guests, city officials and other honorees also was planned for Tuesday evening around downtown.
Lee and Laura Pahmiyer and their three children, Allan, Audrey and Emily, could hardly contain their Baylor spirits as Drew and the players left the formal ceremony and made their way through well-wishers.
Laura Pahmiyer said despite watching Baylor's 19-point lead dwindle to 10 by halftime, "I had peace the whole game." Lee Pahmiyer said he felt nervousness, but the final score proved "the ice in our veins was colder than the ice in theirs."
Lee Pahmiyer owns a roofing company, but left work to pay his respects.
Carson Hooker, a Baylor freshman from Chicago, said the Bears' season proved inspiring during what otherwise was a dreary semester. The team represented an entertaining diversion, served as a relief valve, "kept us busy and brought us together in March."
He joined fans and students visiting McLane Stadium on Monday to catch the Bears in big-screen action. He estimated at least 5,000 people attended.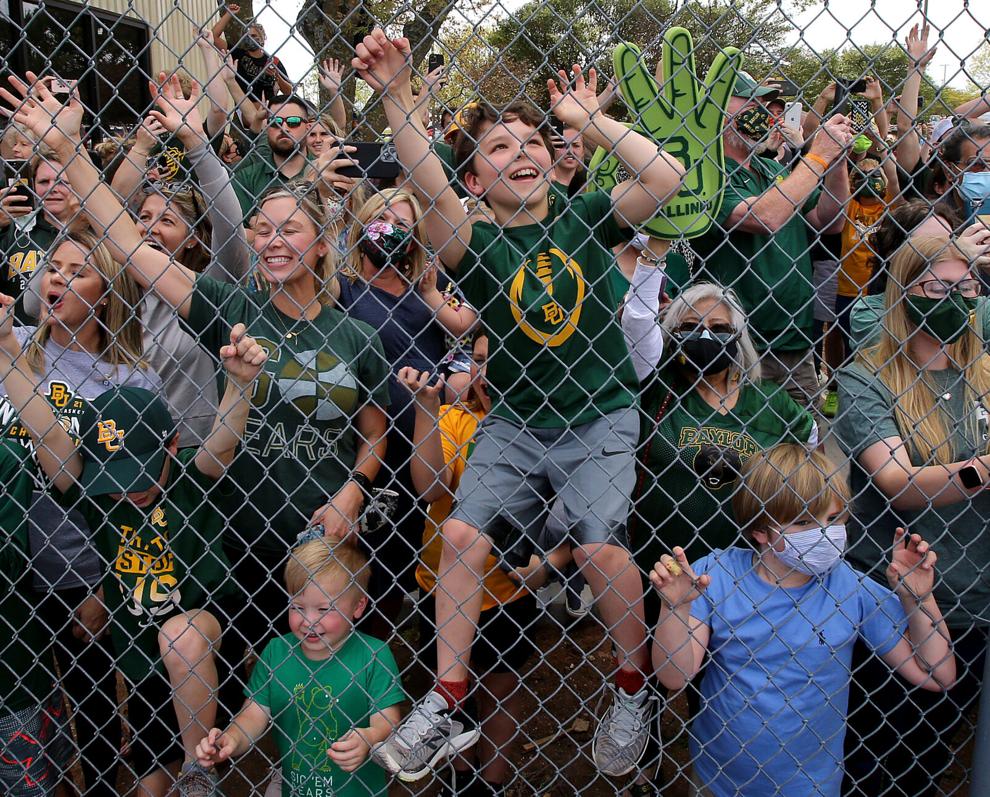 Conner Krey, who teaches learning spaces technology at Baylor, relished the time spent at Tuesday's pep rally with wife Kathy Krey and children Hazel, Oliver and Elliott, all decked out in green-and-gold regalia. They took family photos, chatted among themselves and soaked up the atmosphere.
"What the team accomplished is the culmination of so many years, of taking small steps, then playing deeper into the tournament," Conner Krey said. "It was only fitting that upon making the Final Four, they played the No. 1 team, the team that couldn't be beat, and beat them soundly."
Baylor University President Linda Livingstone attended the rally with her husband, Brad Livingstone, both of them basketball players during their time at Oklahoma State University. She made no formal comments during the ceremony, but during an interview talked with pride about what the team accomplished and the void they filled for Baylor during the pandemic. Fans normally would have rocked a sold-out Ferrell Center, but social distancing made that impossible.
Though precautions were taken at Lucas Oil Stadium, home to the Final Four in Indianapolis, Baylor fans made their presence felt, Livingstone said.
"It was a great crowd and a very loud crowd," she said.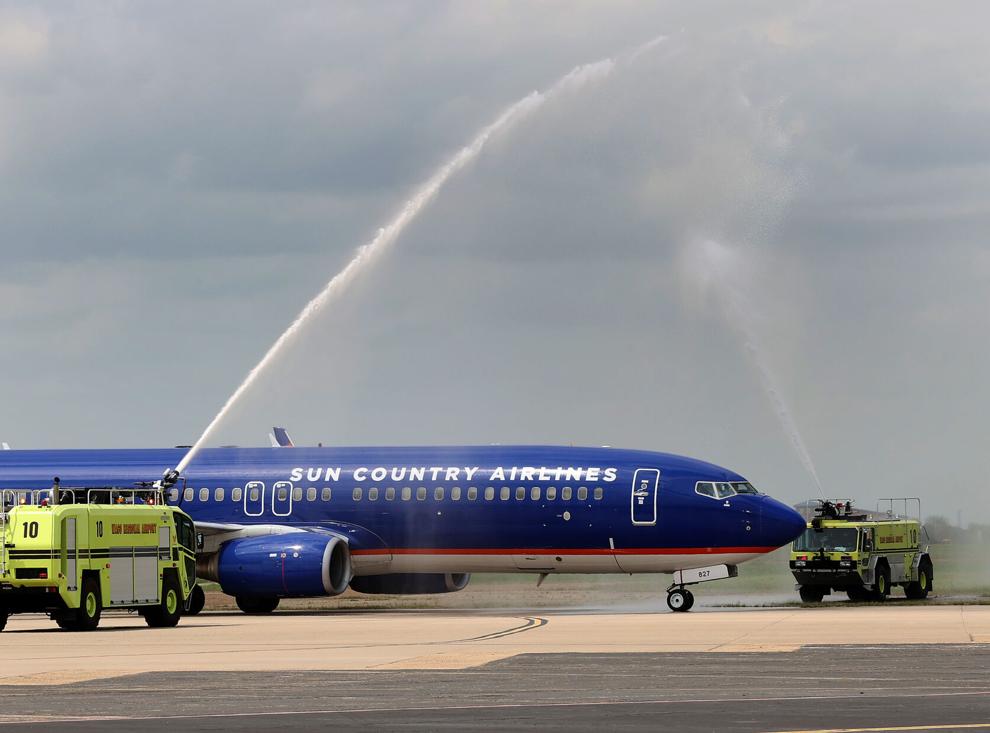 Introduced as the player who did the dirty work of rebounding and defending aggressively, Baylor's Mark Vital was reminded that the national media praised Gonzaga's post players. They gushed over Baylor's guards, and rightfully so, but hinted the Bears' big men were a liability.
"They didn't know we had some dogs," said Vital, who meant the term in the most complimentary way. MaCio Teague said the players were aware the national media portrayed Baylor as little threat to powerful Gonzaga. CBS Sports analysts Charles Barkley, Kenny Smith and Clark Kellogg all predicted a Gonzaga victory before tip-off Monday evening.
"We didn't have a choice of not knowing it," Teague said. "The coaches showed us what everyone had to say before the game."
Davion Mitchell said the Bears played with a target on their back, but vowed to conquer "because the national championship was taken away from us last year." COVID-19 forced cancellation of the NCAA tournament.
PHOTO GALLERY