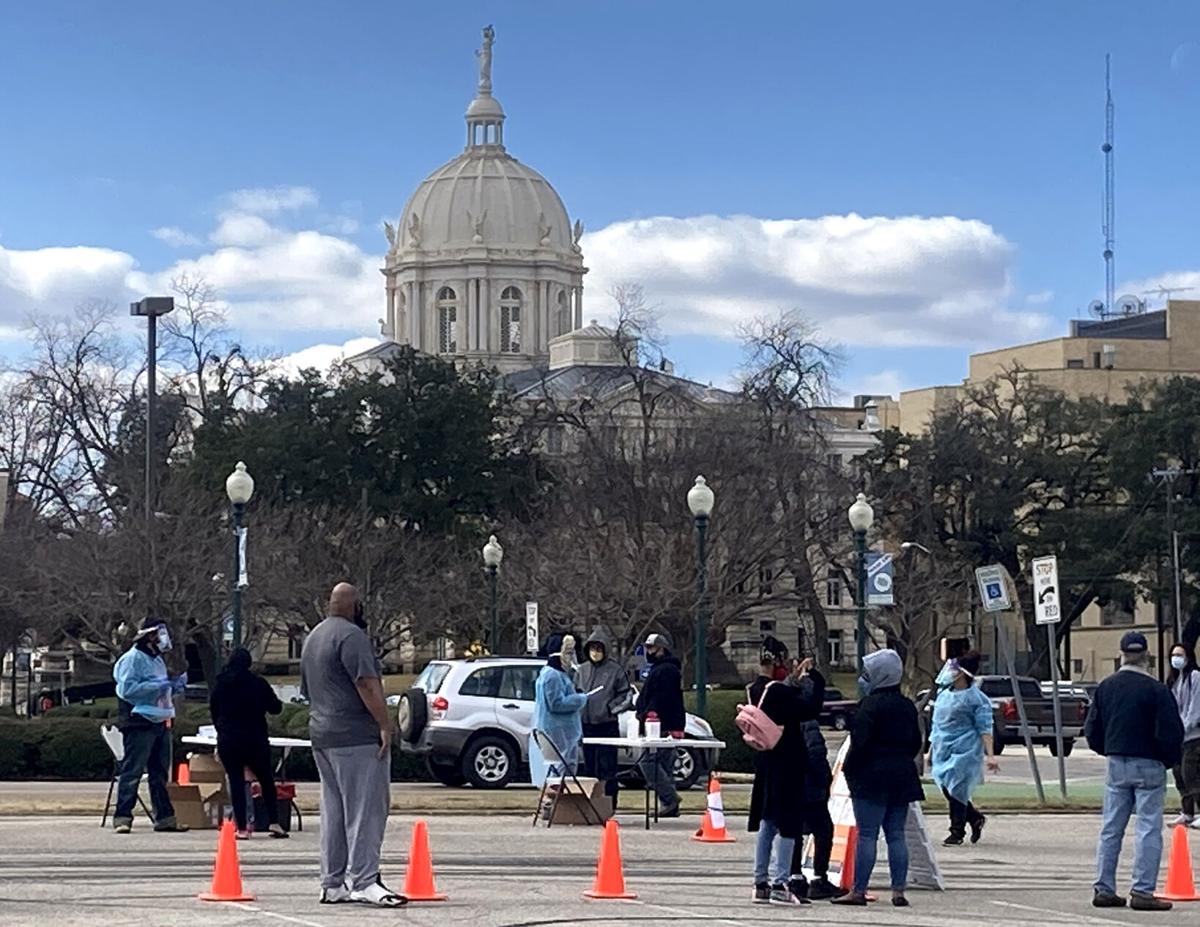 Baylor University is preparing to require weekly COVID-19 testing, and local public health officials are making plans for mass vaccinations as the the coronavirus continues to take its toll on human life and hospital capacity in the area.
The Waco-McLennan County Public Health District on Thursday reported 297 new COVID-19 cases in McLennan County, including 67 previously unreported cases, bringing the cumulative number of cases to 20,303. In the first seven days of 2021, the county has seen 1,277 new cases and 13 deaths.
The death of a 72-year-old woman announced Thursday brought the death toll among McLennan County residents to 296.
Meanwhile, 158 COVID-19 patients were in McLennan County hospitals and the number on ventilators climbed to 36 on Thursday, up from 21 on New Year's Eve.
In the five-county Trauma Service Area M, which includes McLennan County, COVID-19 patients filled more than 34% of staffed hospital beds, the highest rate of any of the state's 22 reporting areas. The area that includes Laredo had a higher rate than Waco's for several days, but that area's rate dropped from 38% Wednesday to 29% Thursday, according to the Texas Department of State Health Services.
The rollout of COVID-19 vaccines has been slower than local health officials hoped, with 6,750 doses allocated to McLennan County providers since mid-December. The Texas Department of State Health Services reported 3,858 initial doses have been administered here, along with six follow-up doses.
But health district spokesperson Kelly Craine said officials are hopeful the pace of vaccinations will accelerate soon. State officials announced Thursday they will get 200,000 doses next week to be administered at mass vaccination sites.
"These vaccination hubs will provide people in those priority populations with identifiable sites where vaccination is occurring and a simpler way to sign-up for an appointment with each provider," according to a Department of State Health Services press release Thursday.
If any of next week's supply goes to Waco, the health district will be ready within a day or two to set up vaccination clinics that can provide about 500 shots a day, Craine said. The health district is prepared to set up an online registration form for the shots at covidwaco.com. Frontline medical workers, first responders and residents of long-term care facilities have first priority for the shots, but if providers have a surplus they have been told to give it to the second priority group, which includes people 65 and older, pregnant women and those with certain chronic illnesses.
In the meantime, the discovery of a more contagious strain of the novel coronavirus in Texas this week underlines the need for better compliance with masking and distancing guidelines, Craine said.
"The tried and true methods of protecting ourselves have to continue," she said. "If you thought you were diligent, you need to be extra vigilant."
The district is working with the Texas Division of Emergency Management to provide 700 to 800 free tests a day, including a walk-up clinic from 8 a.m. to 5 p.m. Friday at Heritage Square.
Baylor University is also stepping up its testing efforts, requiring a negative result from all students and staff before they return for the spring semester, which starts Jan. 19. Starting in late January, all students and staff must take weekly tests for the virus, President Linda Livingstone said in a message Thursday to the Baylor community.
"As the semester nears and campus activity returns, we anticipate a similar situation that we experienced in the fall with a large initial spike in COVID-19 cases," Livingstone wrote.
She said university officials have "learned quite a bit about this virus" since the fall and are confident they can get it under control.