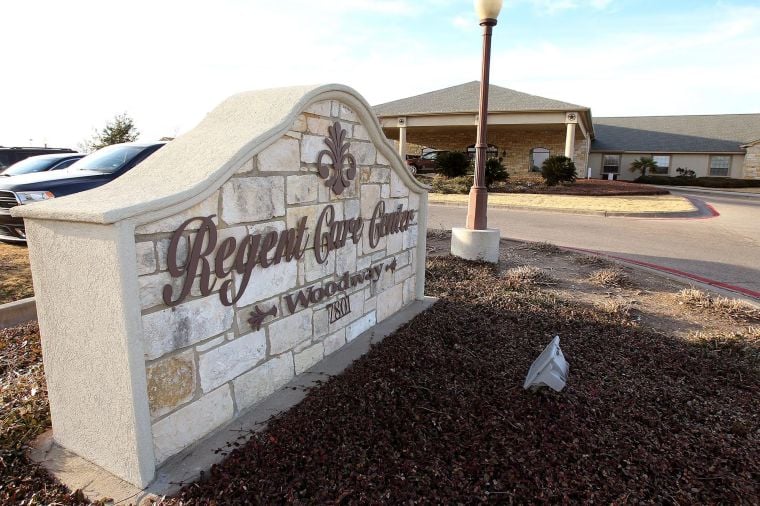 The family of an Alzheimer's patient who died at Regent Care Center in September 2012 alleges that negligent care by the nursing home staff caused his death.
Tabitha Schuerg, granddaughter of Lawrence Buice; Buice's wife, Barbara Buice; and his two sons, Donald Buice and Ronald Buice, are seeking unspecified monetary damages in their wrongful death lawsuit, filed in 414th State District Court against Regent Care Center of Woodway.
Lawrence Buice's family admitted the 81-year-old to Regent Care, 7801 Woodway Drive, in December 2011 after he fell and required 24-hour medical care.
Buice suffered from Alzheimer's disease and Parkinson's disease, which left him largely dependent on others, according to the lawsuit.
He died Sept. 29, 2012, "after months of severe and agonizing pain and suffering" from pressure ulcers he developed at the nursing home, the suit alleges.
Galveston attorney Janet Rushing, who represents Regent Care, declined comment on the lawsuit.
Houston attorney John Brothers, who represents the Buice family, also declined comment.
"When this case is tried, the evidence will show that with proper care, most pressure ulcers are avoidable," the lawsuit says. "The evidence will also show that there was nothing about Mr. Buice's condition that made pressure ulcers unavoidable, evidenced by the fact that prior to his admission to Regent Care Center, he had never developed a pressure ulcer."
The nursing home staff knew Buice was at risk of pressure ulcers, so a plan was developed that required a pressure-reducing device on his bed and frequent turning and repositioning, according to the lawsuit.
By April 4, 2012, Buice had developed a pressure ulcer on his backside, and within two weeks, he developed another one on his right hip, the suit alleges.
Despite that, the suit claims, a pressure-relieving mattress was not placed on his bed until April 30, 2012.
"Sadly, but not surprisingly, Mr. Buice's pressure ulcers progressed and new wounds developed," the suit says. "Mr. Buice's condition deteriorated and, ultimately, the decision was made to place him on hospice."
The lawsuit says an autopsy "would confirm that pressure ulcers were a cause of his death."
The suit alleges that the staff at Regent Care breached the standard of care and was negligent by failing to prevent the pressure ulcers, by failing to treat them and by failing to provide "sufficient staff that was adequately well-trained and supervised."