WASHINGTON (AP) — Senate leaders and moderate Democratic Sen. Joe Manchin struck a deal late Friday over emergency jobless benefits, breaking …
WASHINGTON (AP) — Senate Democrats came out with their version of the $1.9 trillion coronavirus relief bill. A look at some of the major chang…
SALT LAKE CITY (AP) — The Utah Legislature is wrapping up its business for the year Friday. Lawmakers have already tackled a number of issues …
WASHINGTON (AP) — No news conference. No Oval Office address. No primetime speech to a joint session of Congress.
Kansas placed coach Les Miles on administrative leave Friday night, hours after a report released by LSU revealed school officials there consi…
California's large retailers would need to do away with boy and girl signage for toys and child care aisles under a bill being considered by l…
NEW YORK (AP) — After growing cobwebs for nearly a year, movie theaters in New York City reopen Friday, returning film titles to Manhattan mar…
COLUMBIA, S.C. (AP) — Former President Donald Trump on Friday endorsed South Carolina Gov. Henry McMaster's bid for a second full term in 2022…
SACRAMENTO, Calif. (AP) — California on Friday lifted some coronavirus restrictions on outdoor sports and entertainment venues, clearing the w…
ALBANY, N.Y. (AP) — The New York Legislature has passed a bill to limit Gov. Andrew Cuomo's emergency powers at a time when he's facing sexual…
WASHINGTON (AP) — Republicans have one goal for President Joe Biden's $1.9 trillion COVID-19 relief package: to erode public support for the r…
NEW YORK (AP) — Gov. Andrew Cuomo's administration insisted Friday that a quest for scientific accuracy, not political concerns, prompted memb…
MIAMI (AP) — Three Venezuelan men pleaded guilty to helping organize an ill-conceived invasion last year to remove President Nicolás Maduro.
HOUSTON (AP) — U.S. immigration authorities will no longer use a small Pennsylvania detention center to hold parents and children seeking asyl…
TORONTO — The head of the vaccine program for Canada's most populous province expects to get every adult in Ontario a first vaccine shot by June 20.
HARRISBURG, Pa. (AP) — One year after the pandemic hit Pennsylvania, Gov. Tom Wolf on Friday acknowledged the severe toll that COVID-19 has ta…
A federal judge on Friday dismissed a lawsuit filed by three Democratic state attorneys general that had sought to force the federal governmen…
MINNEAPOLIS (AP) — Mark Pavelich, the speedy center from the Iron Range who played on the "Miracle on Ice" Olympic hockey team, has died at a …
SACRAMENTO, Calif. (AP) — Californians will be able to attend Major League Baseball games, theme parks, concerts and other outdoor venues with…
WASHINGTON (AP) — Treasury Secretary Janet Yellen said Friday that despite the strong job gains last month, Congress still needs to "go big" b…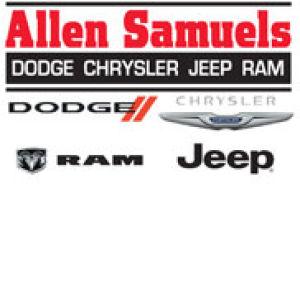 Allen Samuels Chrysler Dodge Jeep Ram l Waco TX
PROVO, Utah (AP) — Students at Brigham Young University illuminated the letter "Y" on a mountain overlooking the Provo campus on Thursday with…
HELENA, Mont. (AP) — Educators in Montana will begin receiving COVID-19 vaccines next week through a federal partnership with pharmacies, loca…
NEW YORK (AP) — New York will loosen restrictions on private gatherings and clear the way for some public performances that have been banned f…
It was Andrew Cuomo's Emmy-winning performance: daily televised coronavirus briefings in which the New York governor projected competence and …
ROCHESTER, N.Y. (AP) — A Rochester police officer has been placed on administrative duty after using pepper spray on a woman suspected of shop…
OMAHA, Neb. (AP) — The mayor of Omaha, Nebraska, said Friday her husband has died, several hours after police found a dead man at the couple's home.
NEWARK, N.J. (AP) — An American Airlines Boeing 737 Max made an emergency landing Friday afternoon in Newark, New Jersey, after pilots noticed…