YEREVAN, Armenia (AP) — Armenia's leader is facing a tough challenge at the polls after a humiliating defeat for Armenian forces in last year'…
NEW ORLEANS (AP) — A weekend that was supposed to be filled with celebrations of Juneteenth and Father's Day has turned dreary in coastal Loui…
WASHINGTON (AP) — For Sat PMs
PLANO, Texas (AP) — Brenda Martinez, a 19-year-old community college student, thinks the government should help immigrant students more. Donal…
LOS ANGELES (AP) — California residents were asked to voluntarily conserve power again Friday as the heat wave that is baking the U.S. West st…
Videos released under court order provide a chilling new look at the chaos at the U.S. Capitol on Jan. 6, including body camera footage that s…
JUNEAU, Alaska (AP) — The special legislative session limped toward a bitter end Friday, with the threat of a partial government shutdown loom…
HONOLULU (AP) — Civil rights activist the Rev. Al Sharpton is condemning the Honolulu Police Department for the fatal shooting of a Black man …
PHOENIX (AP) — An Arizona teenager suspected of killing one person and injuring a dozen others during a 90-minute string of drive-by shootings…
NEW YORK (AP) — New York Attorney General Letitia James said Friday she's reached an agreement with a Hudson Valley town and county to end dis…
AUSTIN, Texas (AP) — Texas Gov. Greg Abbott followed through on his threat and vetoed Friday the new state budget's line item providing for le…
BILLINGS, Mont. (AP) — Montana's firefighting aircraft returned to duty Friday as officials sought even more personnel and aircraft ahead of a…
NEW YORK (AP) — The declaration of Juneteenth as a federal holiday is putting the pressure on more U.S. companies to give their employees the …
PHOENIX (AP) — Extreme temperatures like the ones blistering the American West this week aren't just annoying, they're deadly.
LAS VEGAS (AP) — O.J. Simpson will keep fighting recent court orders in Nevada that he owes at least $60 million in judgments stemming from th…
NEW ORLEANS (AP) — High winds and heavy rains buffeted coastal Louisiana and Mississippi on Friday as a disorganized and unpredictable tropica…
EDEN, N.C. (AP) — Searchers combed a North Carolina river Friday for two missing tubers after a family on a recreational float went over a dam…
DENVER (AP) — U.S. Health and Human Services Secretary Xavier Becerra visited a mobile vaccine clinic near Denver on Friday to promote COVID-1…
Here's a roundup of some of the most popular but completely untrue stories and visuals of the week.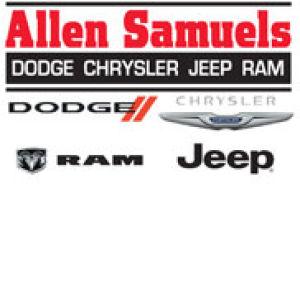 Allen Samuels Chrysler Dodge Jeep Ram l Waco TX
ORLANDO, Fla. (AP) — Some attendees at a conference in Florida for conservative activists heckled former Vice President Mike Pence on Friday d…
COLUMBUS, Ohio (AP) — Congress and President Joe Biden acted with unusual swiftness this week in approving Juneteenth as a national holiday. T…
ST. PETERSBURG, Fla. (AP) — A federal judge on Friday ruled for Florida in a lawsuit challenging a U.S. Centers for Disease Control and Preven…
A committee of U.S. Catholic bishops is getting to work on a policy document that has stirred controversy among their colleagues before a word…
Consuewella Dotson Africa, a longtime member of the Black organization MOVE and mother of two children killed in the 1985 bombing of the group…
NEW YORK (AP) — A rabid dog imported into the United States this month has sparked a public health investigation across several states.
CHARLOTTESVILLE, Va. (AP) — A federal judge on Friday denied a request to move the trial in a lawsuit filed against organizers of the deadly 2…