BEIJING (AP) — President Xi Jinping is asking former CEO Howard Schultz of Starbucks to help repair U.S.-Chinese relations that have plunged t…
PHNOM PENH, Cambodia (AP) — The trial of a Cambodian labor union leader charged with inciting social unrest opened in Phnom Penh on Friday, pa…
WASHINGTON (AP) — Now that the House has impeached President Donald Trump for the second time, Speaker Nancy Pelosi must figure out the best s…
NEW YORK (AP) — At age 22, poet Amanda Gorman, chosen to read at the inauguration of President-elect Joe Biden, already has a history of writi…
WASHINGTON (AP) — For a second time, Republican senators face the choice of whether to convict President Donald Trump in an impeachment trial.…
WASHINGTON (AP) — House Speaker Nancy Pelosi has tapped nine of her most trusted allies in the House to argue the case for President Donald Tr…
WASHINGTON (AP) — President Donald Trump's historic second impeachment could go to trial as soon as Inauguration Day, with U.S. senators servi…
WASHINGTON (AP) — President-elect Joe Biden already faces the daunting task of steering a newly announced $1.9 trillion coronavirus relief bil…
WILMINGTON, Del. (AP) — President-elect Joe Biden is proposing a $1.9 trillion plan to expand coronavirus vaccinations, help individuals and j…
WILMINGTON, Del. (AP) — President-elect Joe Biden has unveiled a $1.9 trillion coronavirus plan to end "a crisis of deep human suffering" by s…
WASHINGTON (AP) — Chuck Schumer is used to drinking from a firehose. But the incoming Senate majority leader has never taken on such a torrent…
WASHINGTON (AP) — The U.S. military has met its goal of reducing the number of troops in Afghanistan to about 2,500 by Friday, a drawdown that…
NEW YORK (AP) — A Civil War-era sedition law being dusted off for potential use in the mob attack on the U.S. Capitol was last successfully de…
WASHINGTON (AP) — As President Donald Trump's supporters massed outside the Capitol last week and sang the national anthem, a line of men wear…
In the week since a mob laid siege to the U.S. Capitol, the House has impeached President Donald Trump. Dozens of people have been arrested na…
WASHINGTON (AP) — House Speaker Nancy Pelosi has tapped nine of her most trusted allies in the House to argue the case for President Donald Tr…
WASHINGTON (AP) — A confirmation hearing for President-elect Joe Biden's pick for national intelligence director has been postponed until next…
OKLAHOMA CITY (AP) — Federal emergency assistance has been approved for 16 more Oklahoma counties paralyzed for days by the October winter sto…
FLAGSTAFF, Ariz. (AP) — A federal judge has denied a request from a group of Apaches who sought to keep the U.S. Forest Service from issuing a…
LITTLE ROCK, Ark. (AP) — An Arkansas man was accused Thursday of beating a police officer with a pole flying a U.S. flag during last week's ri…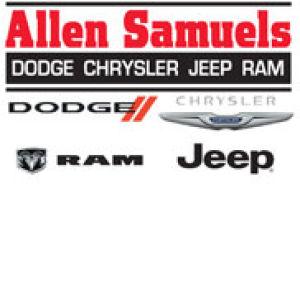 Allen Samuels Chrysler Dodge Jeep Ram l Waco TX
LAS VEGAS (AP) — Nevada reported a record-high 62 deaths statewide from COVID-19 on Thursday, state health officials said.
Airlines and airports say they are stepping up security before next week's presidential inauguration, with Delta and other major airlines sayi…
SACRAMENTO, Calif. (AP) — California Gov. Gavin Newsom on Thursday mobilized 1,000 members of the National Guard amid other security precautio…
A retired Pennsylvania firefighter was arrested Thursday on federal charges that he threw a fire extinguisher that hit three Capitol Police of…
WILMINGTON, Del. (AP) — President-elect Joe Biden unveiled a $1.9 trillion coronavirus plan Thursday to end "a crisis of deep human suffering"…
The A-list is back. How A-list? Try Lady Gaga and J. Lo.
HELENA, Mont. (AP) — Republican leaders in Montana's Legislature rejected an effort Thursday to make stronger an agreement that lawmakers will…