Every time it rained, Jacob May listened for the frightening, tell-tale sounds of another car hydroplaning and skidding off the dangerous portion of State Highway 6 that locals call "Dead Man's Curve."
May lives on a hill about a mile south of Riesel in Falls County and has a bird's-eye view of what he calls one of the most dangerous stretches of highway he has ever encountered. He, and many times his 21-year-old son, Brennen, ran from the warmth of their home into rain-soaked ditches to help motorists who rounded the banked bend in the highway, hit a water-filled dip in the roadway and started careening out of control.
On at least three horrific occasions since 2016, they have encountered fatal accidents there, including the death of a 30-year-old mother of six in June 2019 in a wreck involving a Baylor University football player and the death of Falls County Sheriff's Deputy Matt Jones four months later in the same spot.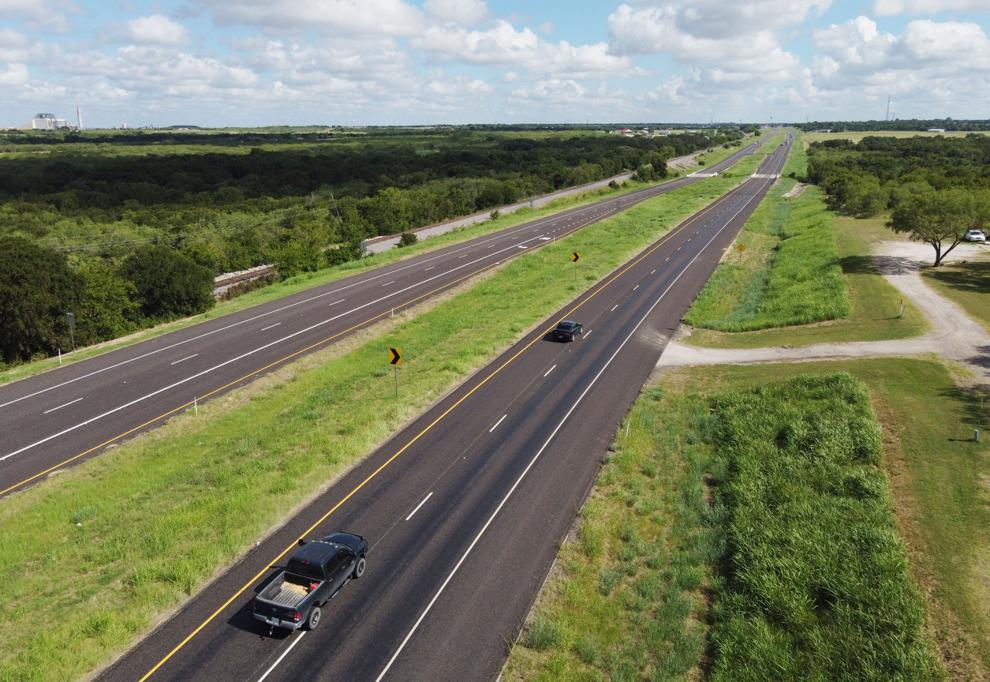 While the Texas Department of Transportation added signs last year and resurfaced the roadway this spring, May says the dangerous spot was well known to officials with TxDOT and law enforcement and should have been dealt with sooner. May reported the hazardous conditions a few years ago when a speeding driver came around the corner, saw a school bus stopped on the side of the roadway and swerved, forcing another car in the adjacent lane to slam into the back of the bus.
May contacted TxDOT after the wreck with the bus, but he said nothing was done to alleviate the situation. Since then, he has responded to so many accidents there after hearing tires spinning or metal crunching that he should be known as the good Samaritan of Dead Man's Curve.
May, a 39-year-old grounds supervisor at Texas State Technical College in Waco, said whenever it rained, at least five cars would slide off the roadway in that location just below their home on the northbound side of State Highway 6. Most get back on the roadway on their own and continue their journey. Others need a push from May and his son to get out of the ditch, while many others with damage to their vehicles require the assistance of the local tow truck driver, whom May has gotten to know quite well.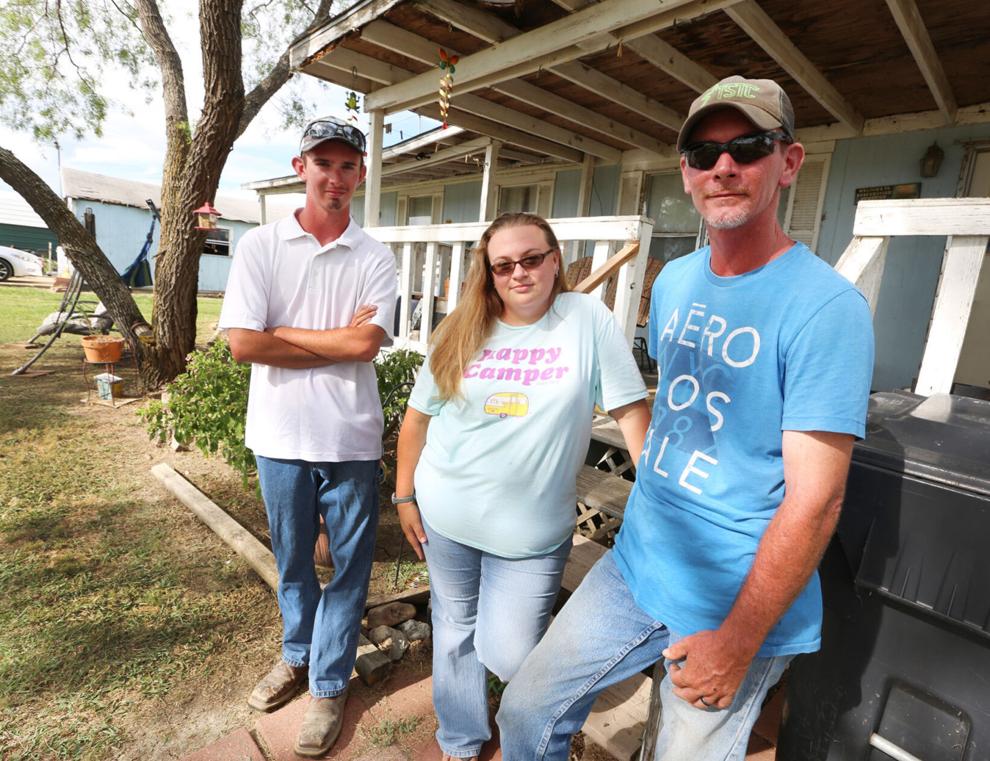 May estimates 90 to 95 percent of accidents caused by the roadway were not reported to law enforcement because there were no injuries, no damage and the motorists simply got back on the road and drove on.
Still, enough were reported, including the fatalities, that TxDOT should have acted sooner, May and his girlfriend, Jackie Niles, said, lamenting that they think it took the death of Deputy Jones to force improvements to the roadway. Since the upgrades, there has not been a single wreck in that spot caused by roadway conditions, May said.
"They didn't do nothing until the deputy got killed, which is sad," May said. "But I guess that is just how it is. We can be mad until we are blue in the face, but nothing happened until one of their own got killed, and that is sad. The road has been repaired since then and we have not seen any accidents since this road has been fixed. And it has rained since then and people are still driving just the same crazy way that they did, so as the old saying goes, the proof is in the pudding."
TxDOT spokesperson Jake Smith said the agency put up $40,000 worth of signs warning travelers to slow down for the curve. He also said plans to improve the roadway between Riesel and Marlin had been on the drawing board for two years, adding that such large projects take time to come to fruition.
Armed with that new information provided by May and his family, and after speaking with law enforcement and others about the dangerous nature of the roadway, Falls County District Attorney Jody Gilliam last week dismissed manslaughter charges against Baylor University football player Logan Compton in the June 2019 wreck in which Hermaleen Haney, 30, of Granbury, was killed.
A Falls County grand jury indicted Compton, a freshman tight end-defensive end who played at Tomball High School, less than two weeks after Deputy Jones was killed and Riesel Police Chief Danny Krumnow suffered serious injuries after a driver hydroplaned and slid into them while the officers were working an earlier wreck in the same spot.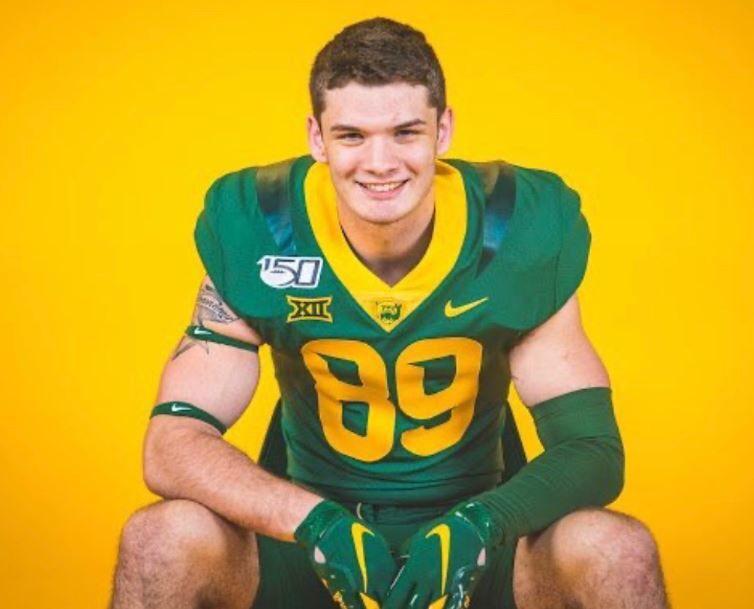 Gilliam said she thinks dismissing the case is the right thing to do despite the fact that the "black box" in Compton's 2008 Dodge Ram pickup truck showed he was driving 86 mph in a 75 mph zone when he lost control on the slick road, slid across the median and struck the car driven by Haney.
As officers from different agencies who responded to the fatal crash huddled to discuss the incident, the investigating DPS trooper can be heard on his body camera warning the others to be careful because he said he worked six wrecks at that location the last time it rained. Among the officers working the crash that day was Jones, the 30-year-old Falls County deputy who would be killed four months later at the same location.
Eerily, Krumnow, who is fighting through his multiple injuries to get back to work, issued a similar warning to Jones in October, seconds before the out-of-control vehicle skidded off the roadway and slammed into the officers. Krumnow, who underwent knee reconstruction surgery two week ago, can be heard on video warning the deputy that they are standing in a very bad location for wrecks.
Gilliam said despite her decision to dismiss Compton's charges, she plans to present his case to a grand jury again Aug. 10 with the additional evidence she has learned about the roadway conditions since his first indictment and possible testimony from May and Niles. She also hopes to present the case involving Jones' death to the grand jury on the same day. The driver in that case, Michael Palmer, of Fort Worth, has not been arrested but has been named in lawsuits involving the wreck.
While declining to discuss specific evidence in Compton's case, Gilliam said the new information about the road, from May and others, could call causation issues into question.
"I made a decision to re-present the case to a grand jury with the additional knowledge that the road may have played a major factor," Gilliam said. "Was Mr. Compton at fault or was the road at fault? The neighbors have provided additional evidence. We were aware of the wrecks. We were aware that there were other accidents and that was a bad spot, but the neighbors reported much more. And since the road has been fixed, the neighbors say there has not been one single, solitary car slide off the road, and that was the thing that was important to me. It tends to make it look like the road could be a fault."
Since the dismissal of the charge, Baylor has approved Compton's request to return to school this fall, Compton's lawyer, Cody Cleveland, said. Cleveland said Compton was so affected by the accident that he has been receiving counseling for post traumatic stress and survivor guilt and has had the date of the crash tattooed on his chest in Roman numerals as a forever reminder of the tragic incident.
Cleveland said Gilliam is doing the right thing. He thanked her for reevaluating the evidence.
"What happened on Highway 6 last June was a tragedy that could have, and should have, been avoided," Cleveland said. "A family lost a loved one, and 18-year-old Logan Compton was arrested and charged with manslaughter, all due to a road defect locals had warned authorities about for years.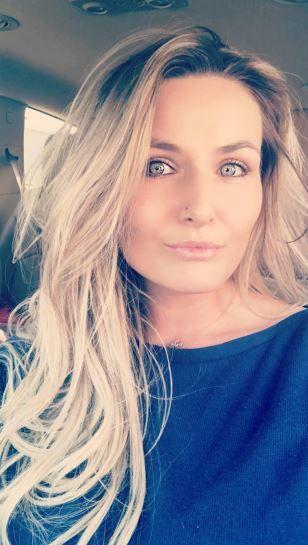 "Just four months after Mr. Compton's accident, Highway 6 claimed the life of a Falls County deputy and seriously injured a local chief of police. It wasn't until a law enforcement officer was killed that the state finally took action to repair the roadway. Since those repairs were completed last December, not one single accident has occurred in that location. If those repairs had been ordered after a fatal crash in 2016, both Hermaleen Haney and Deputy Matt Jones would be alive with their families today," Cleveland said.
In a statement approved by Baylor, Compton thanked his family, Cleveland, friends and Baylor for their love and support.
"The events of June 16, 2019, have haunted all of those involved for over a year," Compton said. "Not a day has gone by that I haven't thought about the tragic accident that took place. Although I am excited about the opportunity to continue my education and rejoin my teammates, my heart still breaks for the family that lost a love one. I will continue to keep the Haney family in my prayers."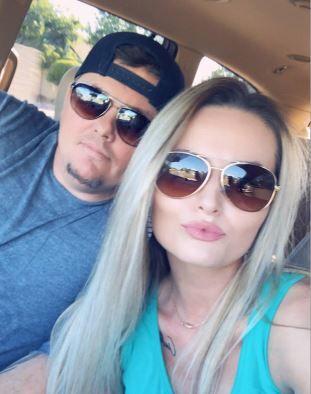 Andrew Haney, 38, who owns his own construction company in Granbury, said he and his wife were on their way to pick up their son in Houston when his wife was killed behind the wheel of their car. He said he does not support Gilliam's decision to drop the charges against Compton because he said he was speeding and driving recklessly, no matter the weather or road condition.
"I know he didn't intentionally kill my wife, but he was intentionally driving recklessly and speeding," Haney said. "We have six kids. That is a lot of heartache here. I don't want to see the kid go scot-free, OK? I'm not saying send him to prison. But he needs to be held accountable. To drop charges is just an insult."
Smith, the TxDOT spokesperson, said the agency reviewed the Highway 6 curve sections just south of Riesel at the end of last year. Since then, based on engineering evaluations, TxDOT installed "Curve Ahead" signs and advisory "60 mph Speed Limit" placards, he said. Also, TxDOT installed a series of yellow directional signs along the curve.
"As part of its routine maintenance program for all roadways, TxDOT crews performed an operation to lay sealcoat from Marlin to Riesel this past spring," Smith said. "This effort was planned and budgeted two years before work began. TxDOT will also perform a speed study along this stretch of road in the near future now that the roadwork is complete."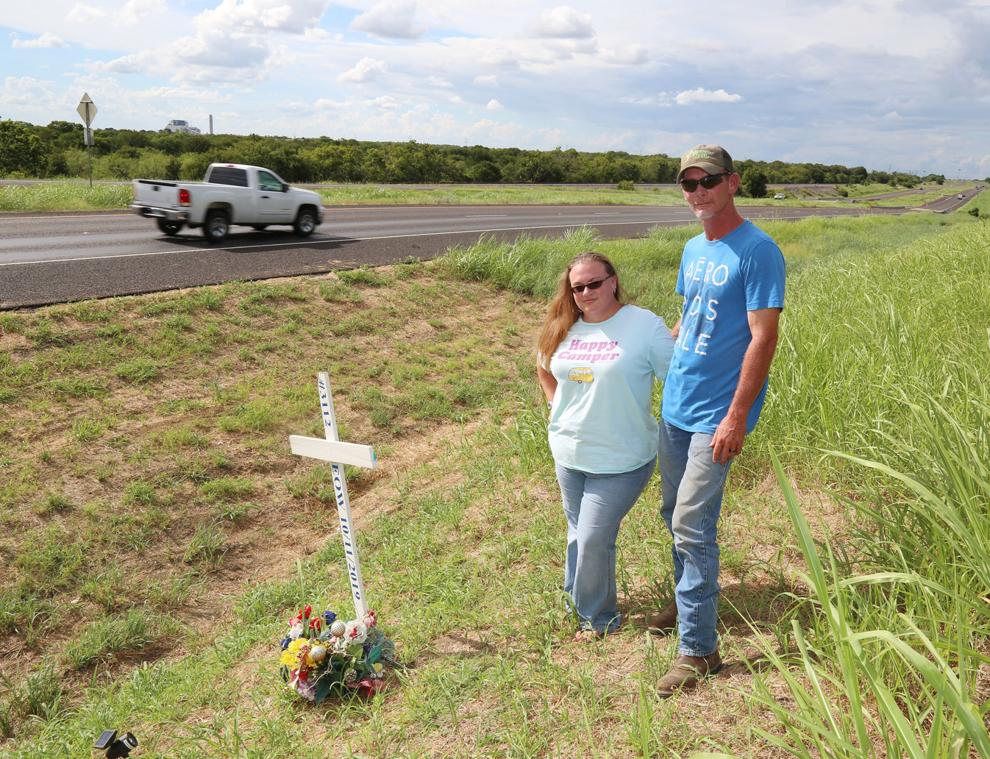 However Niles, the Highway 6 resident, said the action by TxDOT was long overdue.
"It should have been addressed after the first death four years ago, not the third death," she said. "But I am thankful now it has been taken care of. I feel that people are all the same. It shouldn't have taken somebody in uniform to die.