AUSTIN, Texas (AP) — Texas on Monday joined the growing number of states that will stop paying the federally funded $300 in extra pandemic-rel…
Houston Chronicle. May 13, 2021.
HOUSTON — A tiger that frightened residents after it was last seen briefly wandering around a Houston neighborhood has been found after a near…
DALLAS (AP) — A young boy was found dead in a Dallas city street Saturday morning and is believed to be a homicide victim, according to police.
Search for escaped Texas tiger continues as alleged owner returns to jail: While the man was ordered back behind bars, the animal's whereabout…
DALLAS (AP) — A man who fled to Mexico 18 years ago after being released on bond in Dallas has been sentenced to life in prison in the strangu…
DALLAS (AP) — A man was sentenced to life in prison Thursday after pleading guilty to killing a 22-year-old Dallas woman as she went to celebr…
The researchers said the additional cases they tracked after students began returning to schools represented 12% of the state's total cases du…
Austin American-Statesman. May 7, 2021.
GRANBURY, Texas (AP) — A North Texas mayor has submitted his resignation following his third driving while intoxicated arrest.
KELLER, Texas (AP) — A former North Texas police officer has been indicted for his role in arresting and pepper spraying a man after he filmed…
KATY, Texas (AP) — A Texas man is facing a murder charge after authorities allege he killed his mother when he drove into a group of people wh…
AUSTIN, Texas (AP) — A top political aide to Texas Agriculture Commissioner Sid Miller was arrested and released from jail Friday after allega…
AUSTIN, Texas (AP) — Texas Republican lawmakers advanced a sweeping elections bill early Friday following hours of discussion that would put A…
FORT WORTH, Texas (AP) — Prosecutors in Texas said Thursday that they wouldn't seek the death penalty for a 78-year-old man arrested last year…
AUSTIN, Texas (AP) — The group that manages the grid that provides electric power to most of Texas assured Thursday that its latest assessment…
HOUSTON (AP) — The top two elected officials in the Houston area on Wednesday expressed rare public criticism of the region's largest chamber …
WAXAHACHIE, Texas (AP) — At least eight people were injured when storms that brought at least five tornadoes to North Texas flipped tractor-tr…
Dallas Morning News. April 30, 2021.
LUBBOCK, Texas (AP) — Lubbock voters have approved a measure aimed at outlawing abortion in the West Texas city, a move likely to prompt legal…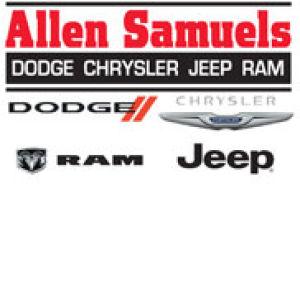 Allen Samuels Chrysler Dodge Jeep Ram l Waco TX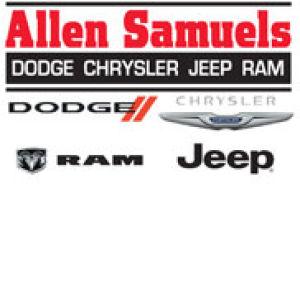 Allen Samuels Chrysler Dodge Jeep Ram l Waco TX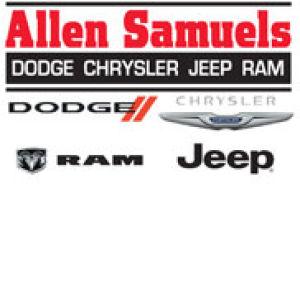 Allen Samuels Chrysler Dodge Jeep Ram l Waco TX
FORT WORTH, Texas (AP) — The race to become Fort Worth's first new mayor in a decade is heading to a runoff.
DALLAS (AP) — A Dallas man said by prosecutors to have a lengthy record of impaired driving was sentenced Friday to 45 years in prison for a c…
The Army said Friday that it has taken disciplinary action against 21 officers and non-commissioned officers at Fort Hood, Texas, in connectio…
HOUSTON (AP) — A grand jury has declined to indict one Houston-area deputy for fatally shooting a man last year while two other deputies were …
HOUSTON (AP) — Reforms recommended by a community task force that aim to improve policing in Houston and boost trust between residents and off…
DALLAS (AP) — Texas has topped 50,000 COVID-19 deaths during the 14-month pandemic, university researchers reported Wednesday.
HOUSTON (AP) — Some days, Houston area traffic can be a nightmare. Other days, it can be a zoo, literally.