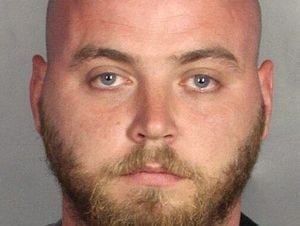 An intermediate appellate court in Waco has denied a petition from a biker indicted in the Twin Peaks shootout to order a state district judge to set a speedy trial in his case.
The 10th Court of Appeals opinion, written by Justice Rex D. Davis, rejected a petition for writ of mandamus filed by Cody Ledbetter, a member of the Cossacks motorcycle group. The petition asked the higher court to order 19th State District Judge Ralph Strother to set a quick trial date for Ledbetter, which Strother previously had denied.
Chief Justice Tom Gray and Justice Al Scoggins joined Davis in the opinion, which includes a note that says Gray would request a response from the state.
"I'm going to appeal it to the Court of Criminal Appeals. They are wrong," Houston attorney Paul Looney said Friday, who represents Ledbetter. "They don't have a right to not give me my trial."
Ledbetter, of Waco, was one of 106 bikers indicted in November on first-degree felony engaging in organized criminal activity charges, with underlying offenses of murder and aggravated assault. Prosecutors say those indicted are members of criminal street gangs who attended the May 17 meeting of a biker coalition at Twin Peaks as a show of force.
Nine bikers were killed, some shot by police, and about two dozen more were injured.
Looney unsuccessfully argued at a hearing in January that the indictment against Ledbetter should be quashed because the language in the charging instrument is overly vague and not specific enough to inform defendants what they are accused of doing.
Looney then asked Strother to move Ledbetter to the front of his trial docket because Looney said Ledbetter is ready to go to trial while others aren't and the delay is causing Ledbetter "serious and long-standing harm."
"I filed the petition to get Judge Strother to set a trial date and then we get to argue whether or not it was quick," Looney said last month after he filed the request.
"The bottom line is the law says that when a defendant requests a trial, one of a speedy nature, he has the right to go ahead of others who are not making a similar request. That is a right. It is not something where he has to get lucky to get a speedy trial date. He has a right to a speedy trial date."
Looney has characterized Ledbetter as a crime victim and said his indictment and wait for trial are preventing him from applying for state crime victim compensation because he witnessed his stepfather, Daniel "Diesel" Boyett, get killed in the shootout at Twin Peaks.
McLennan County District Attorney Abel Reyna did not return phone messages left at his office Friday.
Prosecutors have argued that the DA's office is not ready to go to trial in any of the biker cases because evidence is still being evaluated and analyzed by a variety of local, state and federal agencies.
Be the first to know
Get local news delivered to your inbox!